A cozy place to read or watch TV. This bean bag chair sewing pattern is easy to follow and perfect to sew up for kids or adults! 
You might also like these DIY projects: fleece pillowcases, teddy bear sleeping bag tutorial or our chicken bean bags!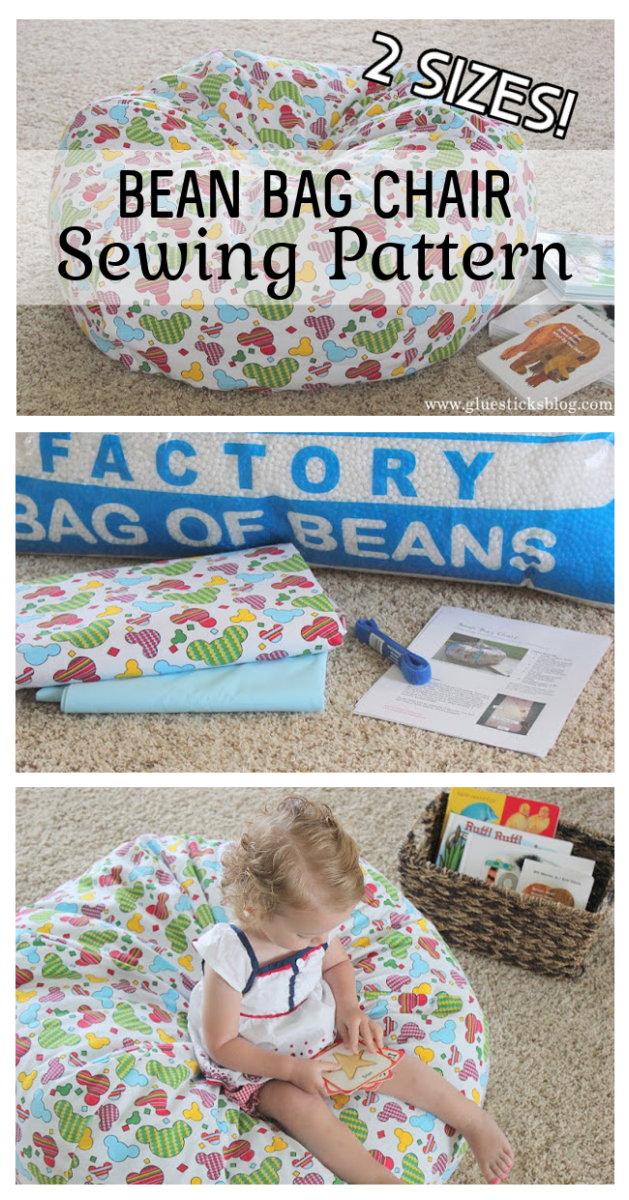 Homemade Bean Bag Chair
Making your own beanbag chair might seen intimidating, but it's actually a fun project! What kid (or adult) wouldn't want their own bean bag chair? This bean bag pattern comes in two sizes! For kids or adults. You can make a liner/insert and fill it with bean bag pellets, or simply make the outer shell and fill the inside with stuffed animals! The stuffed animals are cozy and are an inexpensive filler, and it provides toy storage at the same time.
This bean bag chair was made by sewing up a liner, filling it with styrofoam pellets, then placing the liner inside of the outer cover. The cover is washable and easy to remove if something gets spilled. I love that it doesn't require sewing in a zipper, just velcro! It does not include instructions for adding a fabric handle, but that would be easy to do before filling it up with the foam filler pellets.
Bean Bag Chair Sewing Pattern
It took me about 2 hours to make the kid size chair and I foresee more in the future. The pattern is a free one from Stardust shoes. I did not create it or claim ownership of it. The original website is no longer around, but I still had a copy of the pdf pattern and instructions so I'm sharing it here. If I ever find that it is being hosted on their website again, I'll link to the website.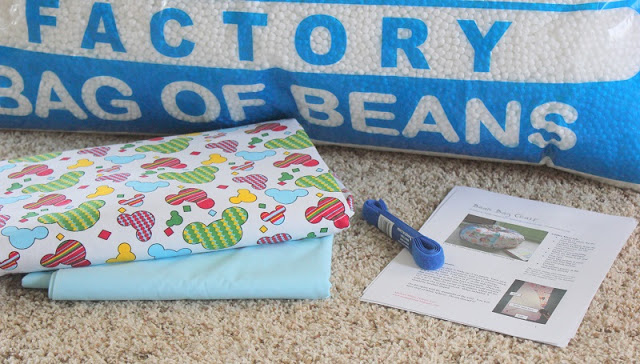 DIY Bean Bag Chair Supplies
Fabric Yardage:
3 yards (kid) or 6 yards (adult) of fabric for the inner bag
3 yards (kid) or 6 yards (adult) of fabric for the outer bag
Additional Supplies:
Scraps pieces of fabric for the appliqué
30" of 3⁄4" wide hook Velcro
Sewing Machine
Pins
Scissors
Thread
Measuring Tape
Bean bag pellets (1 bag for kid size, 3 bags for adult size) or LOTS of pillow stuffing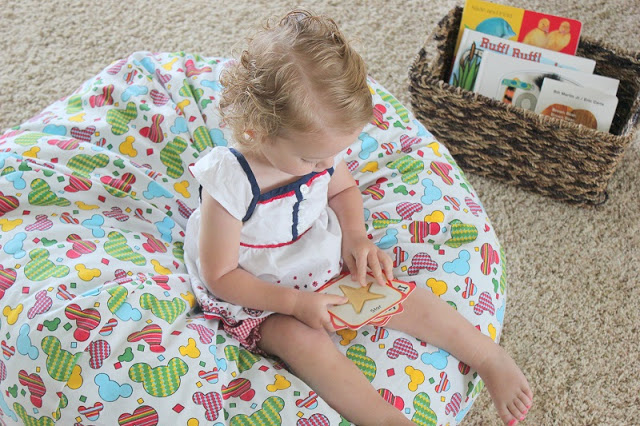 Best Fabrics To Use For a Kids Bean Bag Chair
Outer layer: home decor fabric, canvas, lightweight upholstery fabric or denim, corduroy (lots of different fabrics would work, you just want something sturdy).
Inner lining: cotton, muslin (I used broadcloth, but an old sheet would work great!)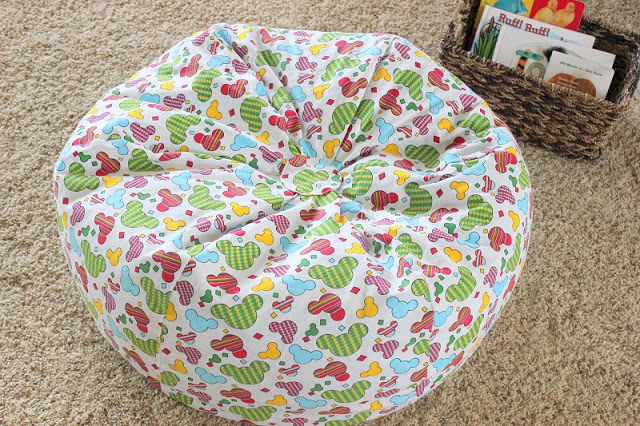 The shell has a velcro closure to make it easy to take off and wash. You can use batting or
styrofoam pellets.
I chose to go that route. I found a big bag for about $12 at Walmart.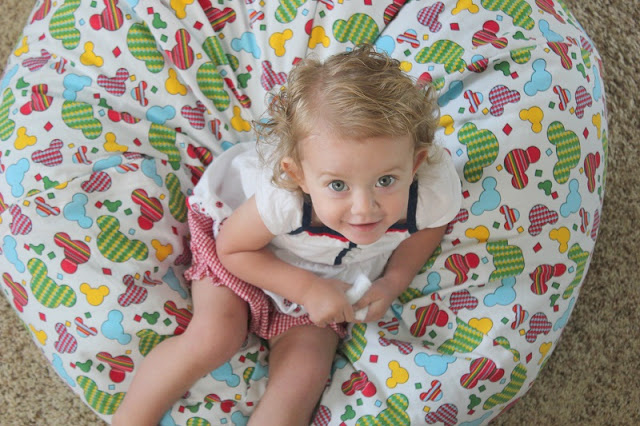 Welcome! I'm Brandy, mother to 5 darling kiddos and a cute black lab named Toby. My husband is in the Coast Guard so we've lived all over the place, turning each house into a home. I love baking, sewing, making cute things with my kids, and sharing what I've learned with all of you!