A cozy place to read or watch TV. This bean bag chair sewing pattern is easy to follow and perfect to sew up for kids or adults! This post was originally shared in 2013, but has been updated with revised pattern links. This post contains affiliate links.
You might also like our easy fleece pillowcases, teddy bear sleeping bag tutorial or our chicken bean bags!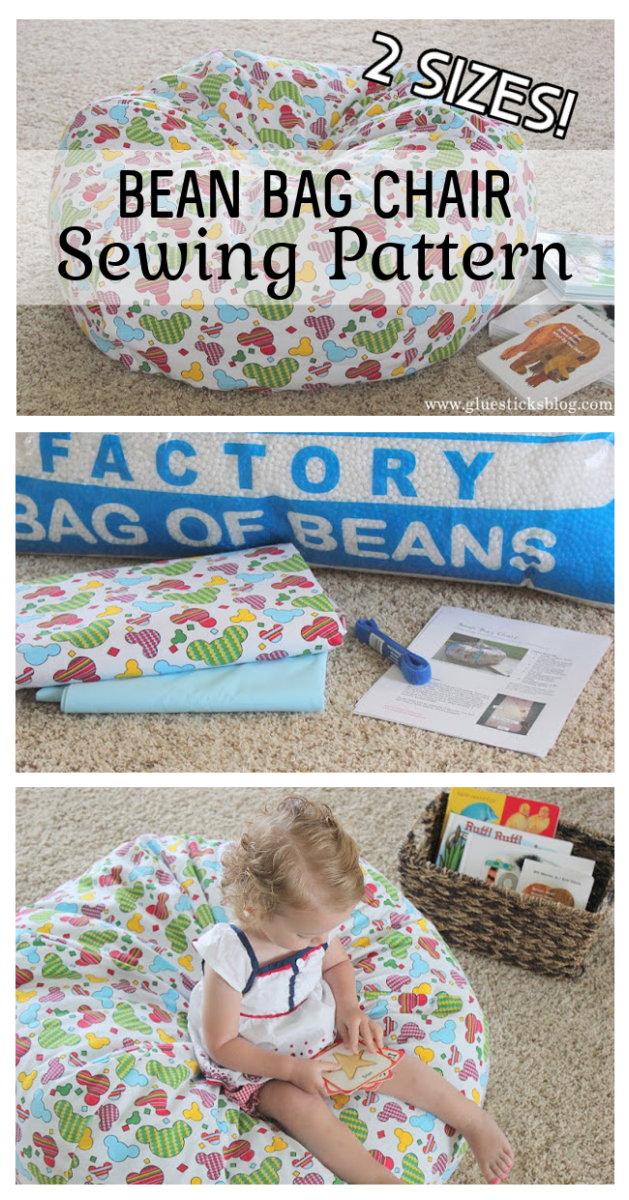 Homemade Bean Bag Chair
Making your own bean bag chair might seen intimidating, but it's actually a fun project! This bean bag pattern comes in two sizes! For kids or adults. You can make a liner and fill it with bean bag pellets, or simply make the outer shell and fill the inside with stuffed animals! The stuffed animals are cozy and are an inexpensive filler, and it provides toy storage at the same time.
This bean bag chair was made by sewing up a liner, filling it with styrofoam pellets, then placing the liner inside of the outer cover. The cover is washable and easy to remove if something gets spilled.
Bean Bag Chair Sewing Pattern
It took me about 2 hours to make this fun chair and I foresee more in the future. The pattern is a free one from Stardust shoes. The website is no longer around, but I still have the pdf patterns and instructions so you're in luck!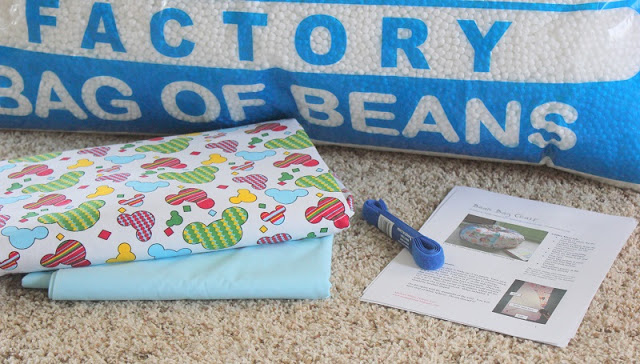 Bean Bag Chair Supplies
3 yards (kid) or 6 yards (adult) of fabric for the inner lining
3 yards (kid) or 6 yards (adult) of fabric for the outside cover
Scraps of coordinating fabric for the appliqué
30" of 3⁄4" wide hook Velcro
Bean bag pellets (1 bag for kid size, 3 bags for adult size) or pillow stuffing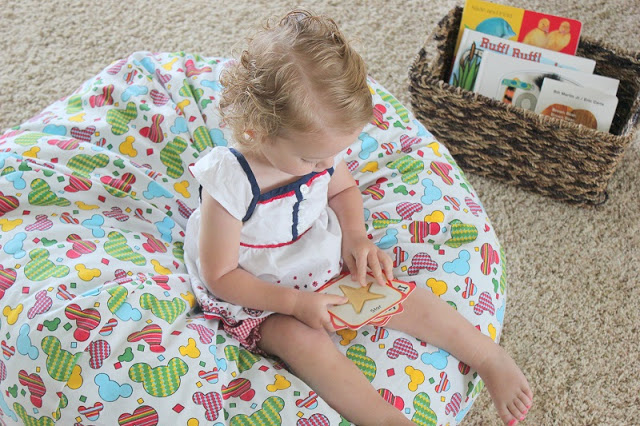 Best Fabrics To Use For a Homemade Bean Bag Chair
Outer layer: home decor fabric, canvas, lightweight denim (something sturdy)
Inner lining: cotton (I used broadcloth, but an old sheet would work great!)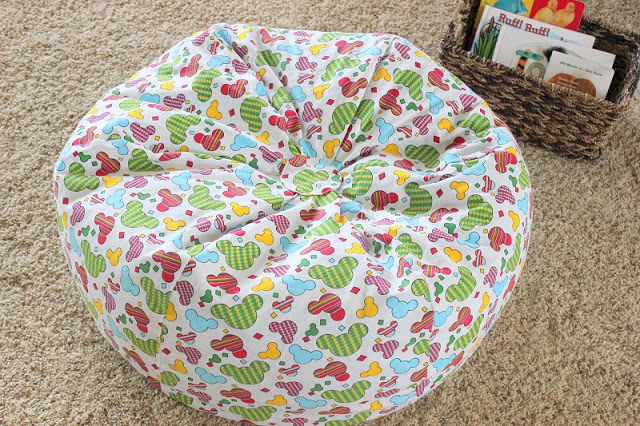 The shell has a velcro closure to make it easy to take off and wash. You can use batting or
styrofoam pellets.
I chose to go that route. I found a big bag for about $12 at Walmart.