This post was most recently updated on February 25th, 2020
This colorful crayon lip gloss is made from coconut oil and crayons. That's it! Such a simple activity for kids to make. You can add scents if you'd like and make them any color of the rainbow depending on what color of crayon you choose! This post contains affiliate links.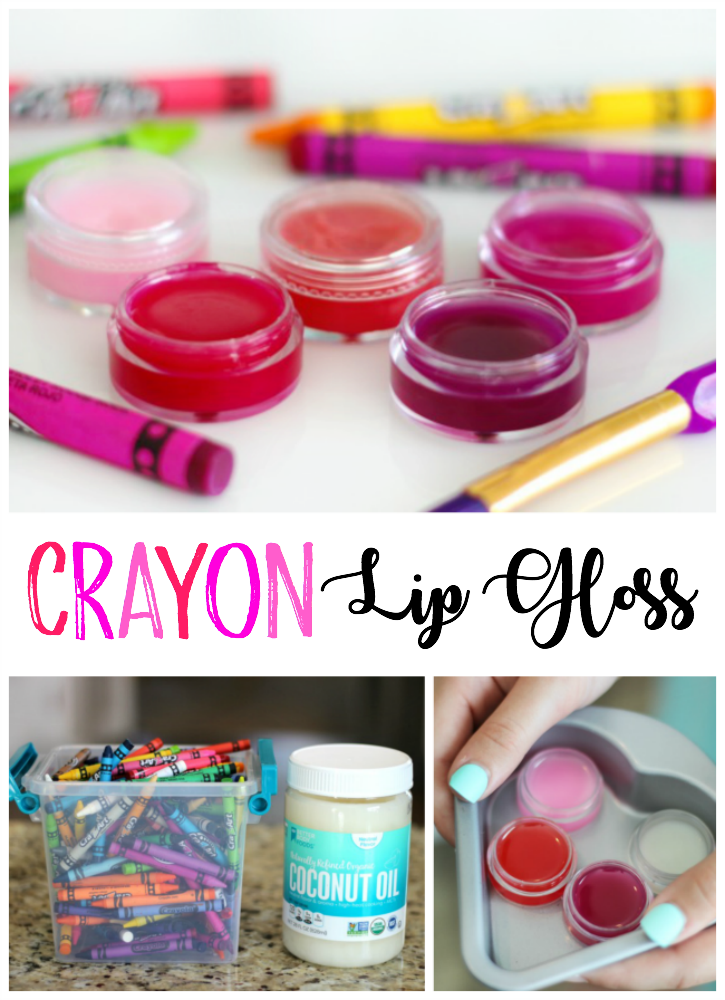 I walked past the kitchen the other day and the girls were hard at work recreating a cute little craft that they saw on yet another youtube video. Here's the one that they made last week from another video, ha!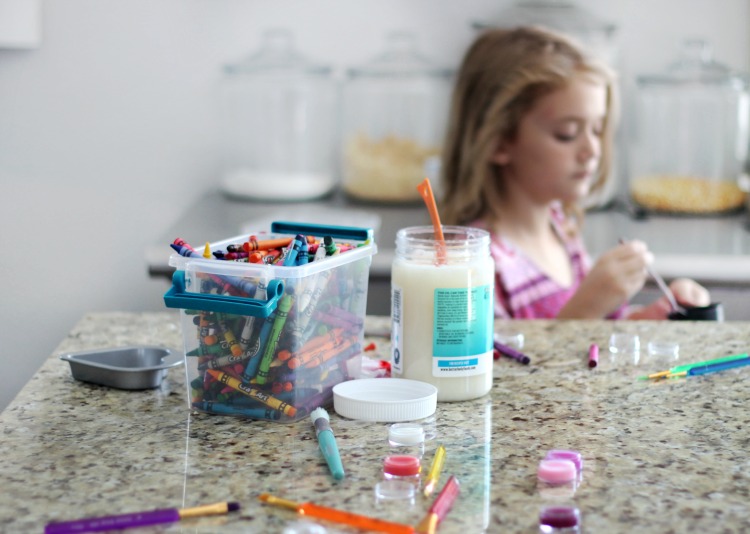 I was busy getting ready for company that was coming that weekend and was pretty impressed with how they were able to make this crayon lip gloss all on their own! Seeing them busy at work and so happy with the result prompted me to grab my camera. I asked them how they made it and they gave me a quick rundown.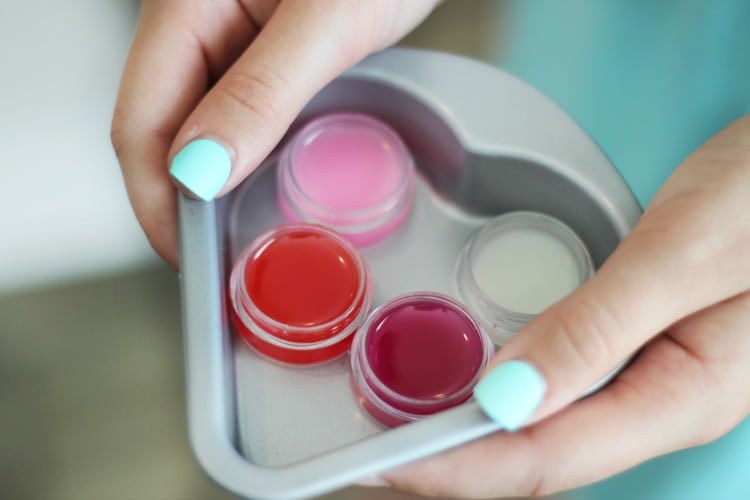 (Yes, those are little stick on nails that we found at Walmart. She only kept them on a couple of days before deciding that she didn't like how they felt, but she did like the way they looked!)
How to Make Crayon Lip Gloss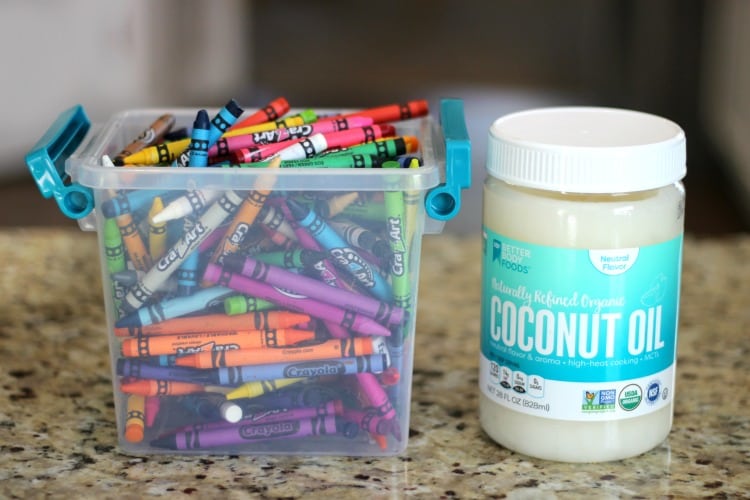 Supplies:
crayons
measuring spoon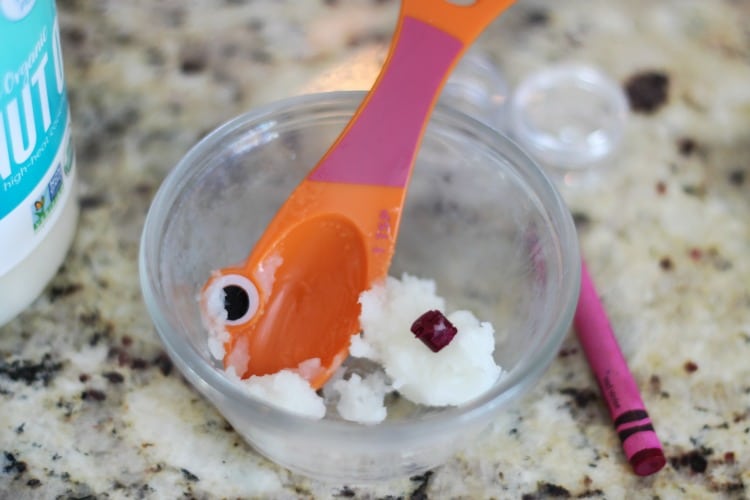 Instructions:
Kaylee: we weren't sure if we should use just a little bit of a crayon to color our lip gloss or the whole thing. So we tried it with a little bit and then decided to add more to make a darker color. We like how those ones turned out.
(So use about 1″ of an unwrapped crayon, cut into small pieces. The crayon also helps give the lip gloss structure because of the wax.)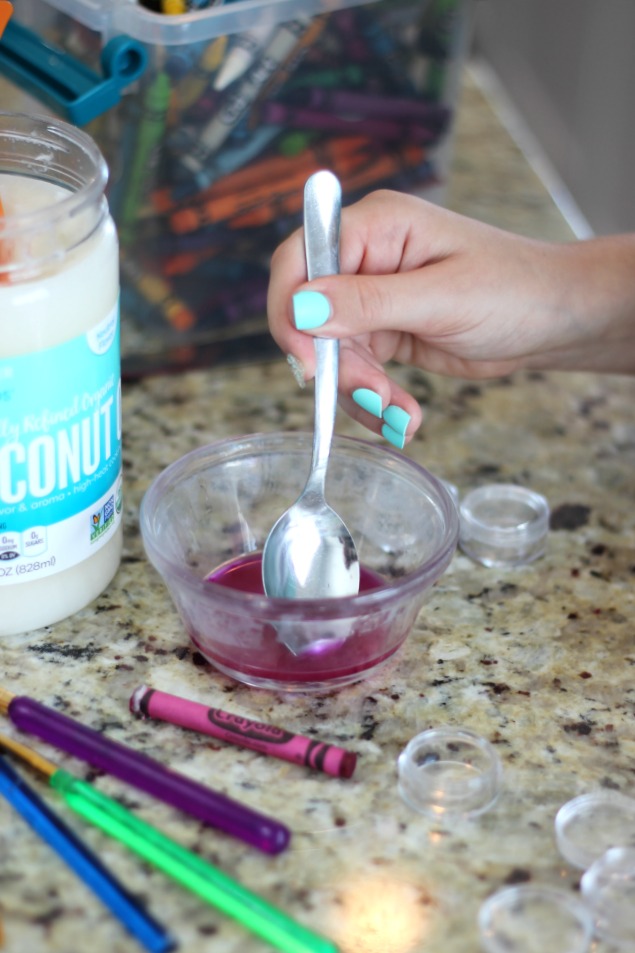 Kaylee: we microwaved a teaspoon of coconut oil in a bowl for 30 seconds. Then we added the broken crayon and stirred until it was all melted. Sometimes we had to put it back in the microwave for 10 more seconds.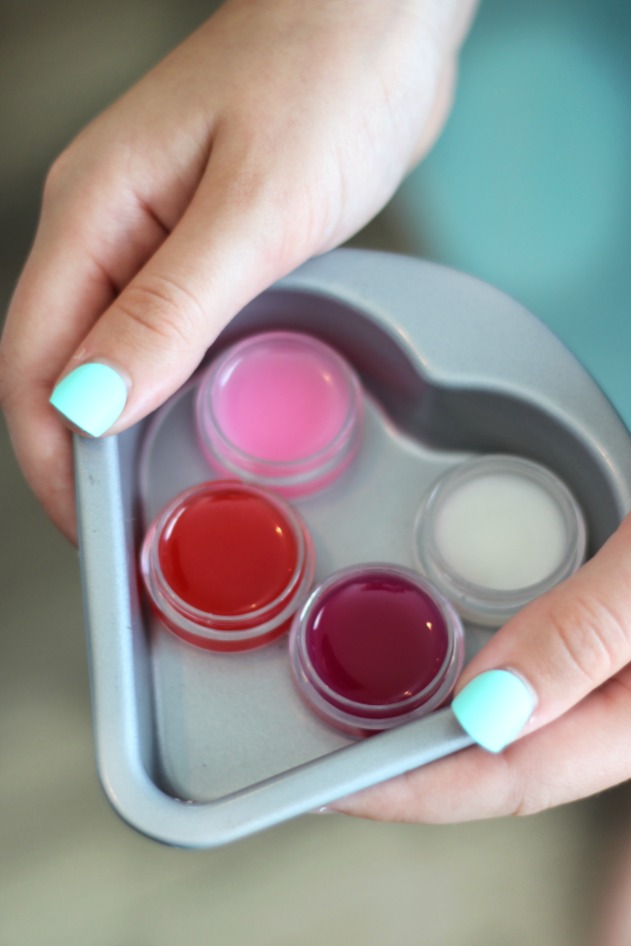 Kaylee: Then we put them in these little containers (from this project) and put them in the refrigerator.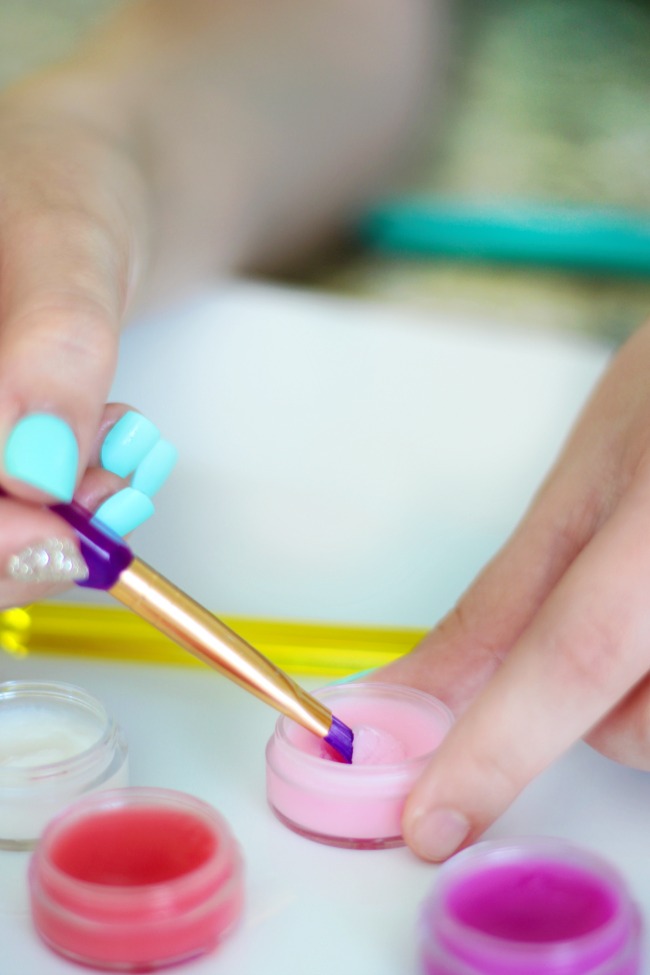 The girls occasionally add things to my grocery list. Last week it was "coconut oil, lip gloss containers, lipstick brushes, and packing tape (for another project)". I couldn't find any lip brushes in the make up section at the store so I bought a small pack of paint brushes and they work great!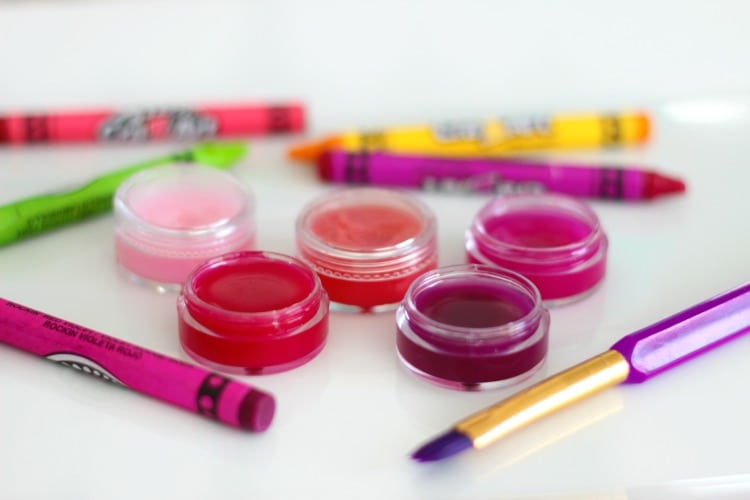 They made 5 little containers and I have a feeling they will continue until they have a whole rainbow of colors! They didn't add scents this time or glitter, but that would be super easy to do!
You might also like these homemade beauty ideas!
DIY Jelly Soap: Jiggles like gelatin, but washes like soap! These DIY jelly soap gummies are a great project for kids! Use any kind of liquid soap for endless scent options!
Homemade Lip Balm: Peppermint bark lip balm with cute holiday wrappers! An easy project for kids to help with and they make great holiday gifts!
Homemade Lotion Bars: Coconut oil, shea butter, Vitamin E, beeswax, and essential oils combine to create luxurious DIY lotion bars to combat dry hands. Warm a bar with your hands for a few seconds then rub across dry skin. To use on feet, rub the lotion bar across heels and bottom of feet, and put on a pair of socks before going to bed.