Bring the sights of spring indoors with a stunning hoop wreath! If you've ever felt intimidated by wreath making you've come to the right place. This easy to follow hoop wreath tutorial will guide you step by step, and in 15 minutes you will have your own floral springtime wreath! This shop has been compensated by Collective Bias, Inc. and its advertiser.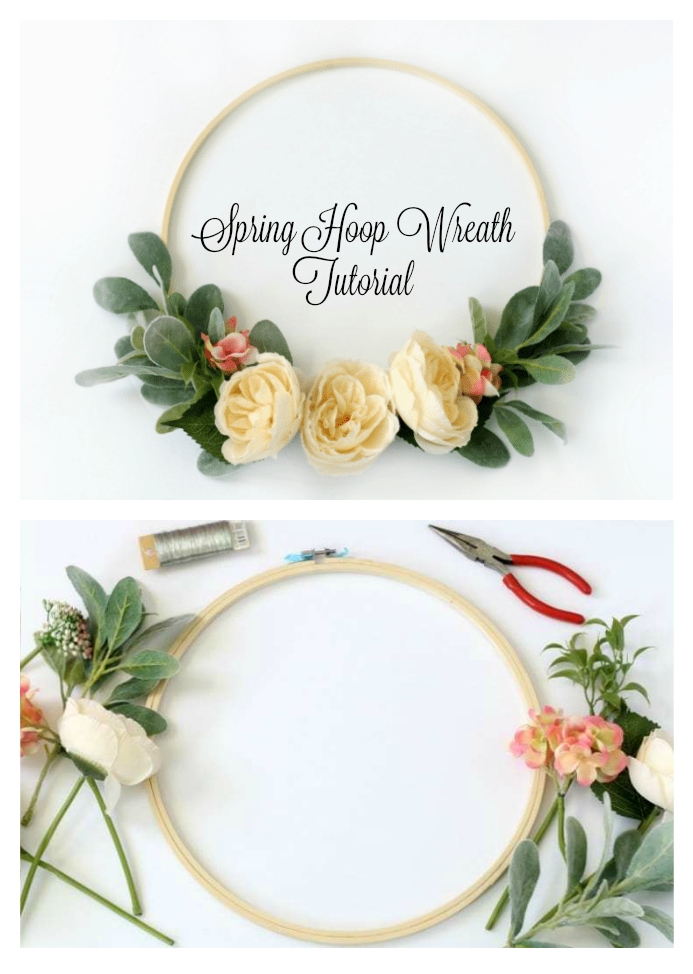 I absolutely love making wreaths and will find just about any excuse to head to the craft store to start dreaming over florals and greenery.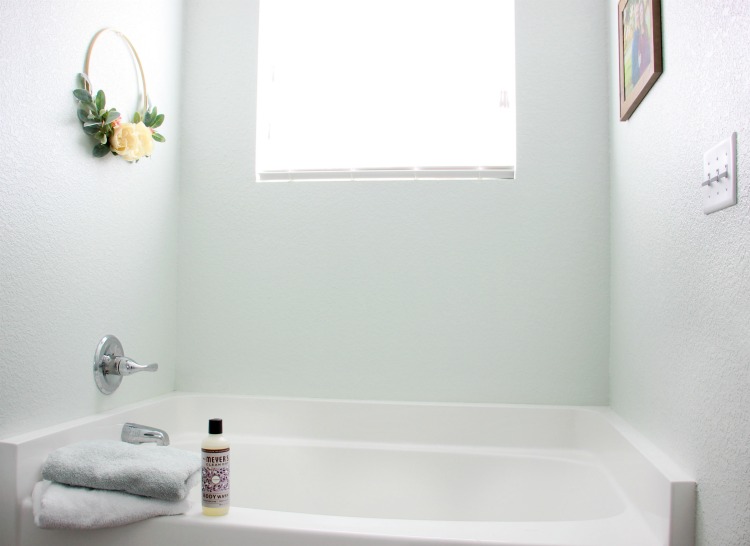 I wanted to add a pop of color on the wall over our garden tub and knew that a hoop wreath would be the perfect way to do that.
Spring Floral Hoop Wreath Tutorial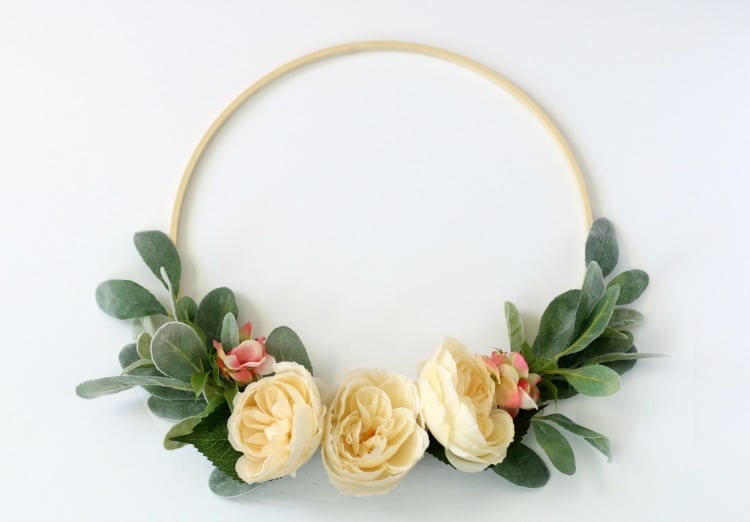 Hoop wreaths seem to be all the rage these days. And why wouldn't they be? They are simple, easy to make, and they come in a set of 2. This means that I'll need to make another wreath and I'm not sad about it.
Hoop Wreath Tutorial Supplies:
1 (14″) embroidery hoop, separated into two hoops. You will only use one for the wreath.
Thin floral or craft wire
2-4 Stems of Greenery
3 Artificial Flowers
2-4 Small Stems of Filler Flowers/Greenery
Wire Cutters
Hot Glue Gun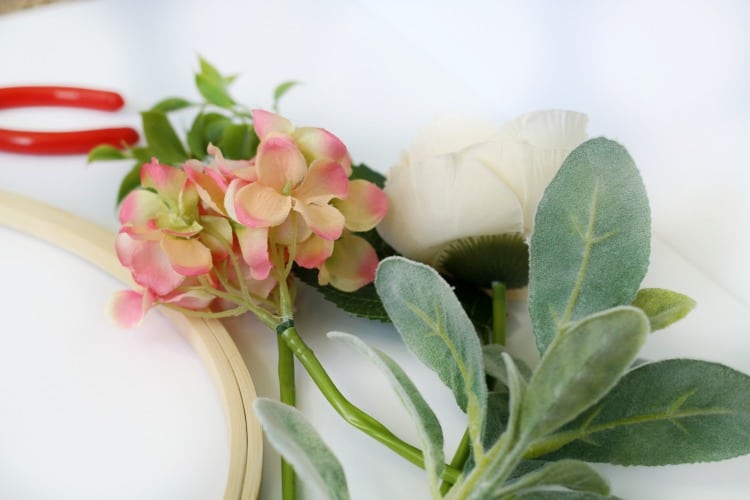 Step 1:
Take some time to lay out the flowers and greenery to see what arrangement works best. I find that starting with a base of greenery then adding a few bold flowers followed by a few fillers works really well.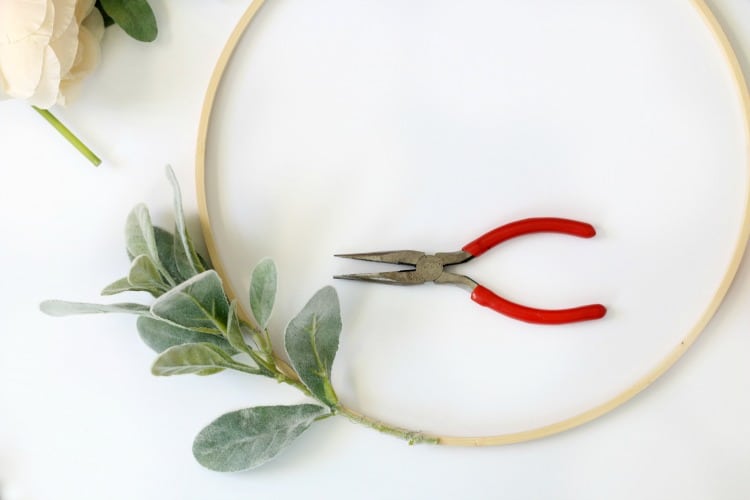 Step 2:
Cut a length of wire with the wire cutters and tightly wrap it around a stem of greenery starting at the base and working your way up. Repeat on the other side.
Note: I used one sprig of greenery on each side, but you can use two and stagger them to create more height and fullness.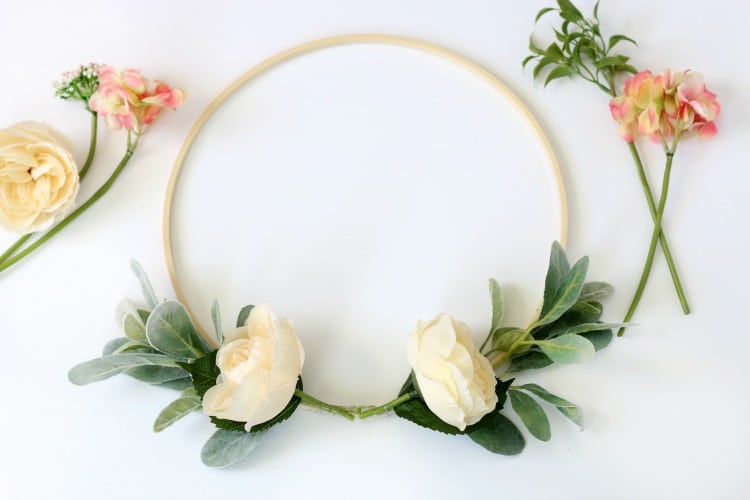 Step 3:
Trim the floral stems leaving 3-4″. Position the flowers over the greenery and secure with wire. Repeat on the other side. Do not wire the 3rd flower onto the wreath.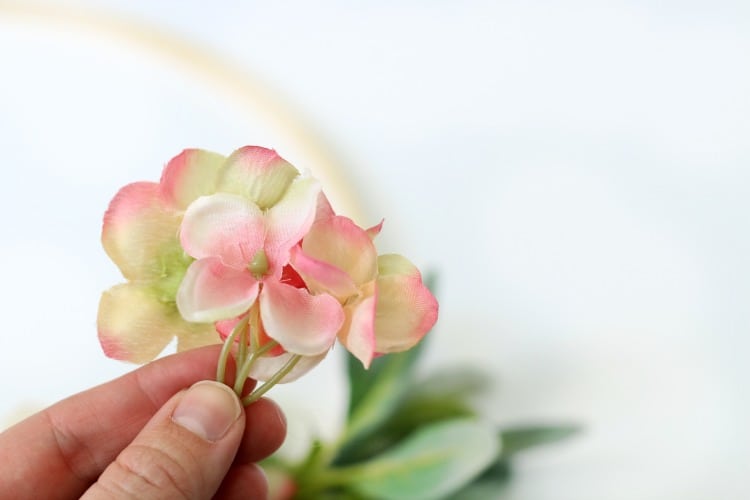 Step 4:
Pick out a few what filler flowers or greenery you'd like to use. Hot glue them into place.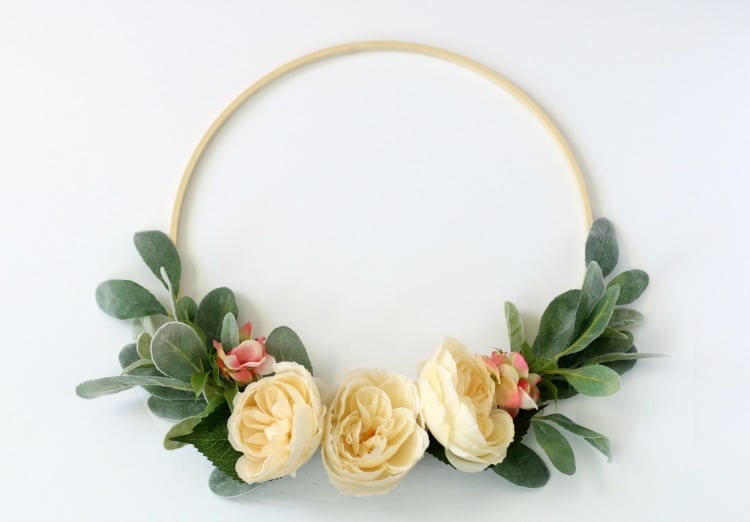 Step 5. 
Cut the stem completely off of the 3rd flower. Hot glue into place. I find that the center flower is better positioned when glued in place vs. wired.
And that's it!
I absolutely love how my new wreath looks over our garden tub. That and my pretty bottle of Mrs. Meyer's® Lavender Body Wash that I picked up at Target. If you didn't know that Mrs. Meyer's® brand made body wash you are not alone. I didn't realize that they did until recently either! 
If you liked this hoop wreath tutorial you might also like…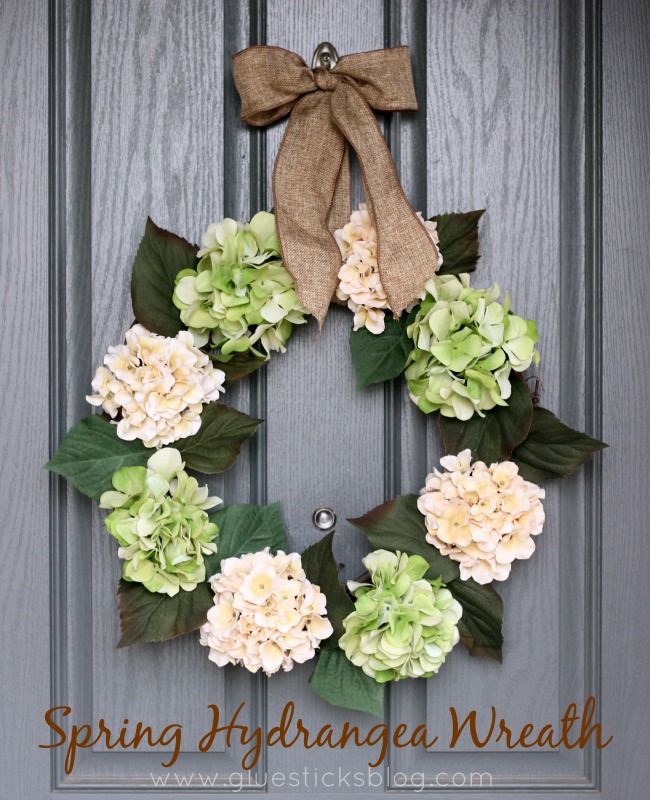 How to make a hydrangea wreath for a fraction of the price of a custom store bought one. In less than an hour!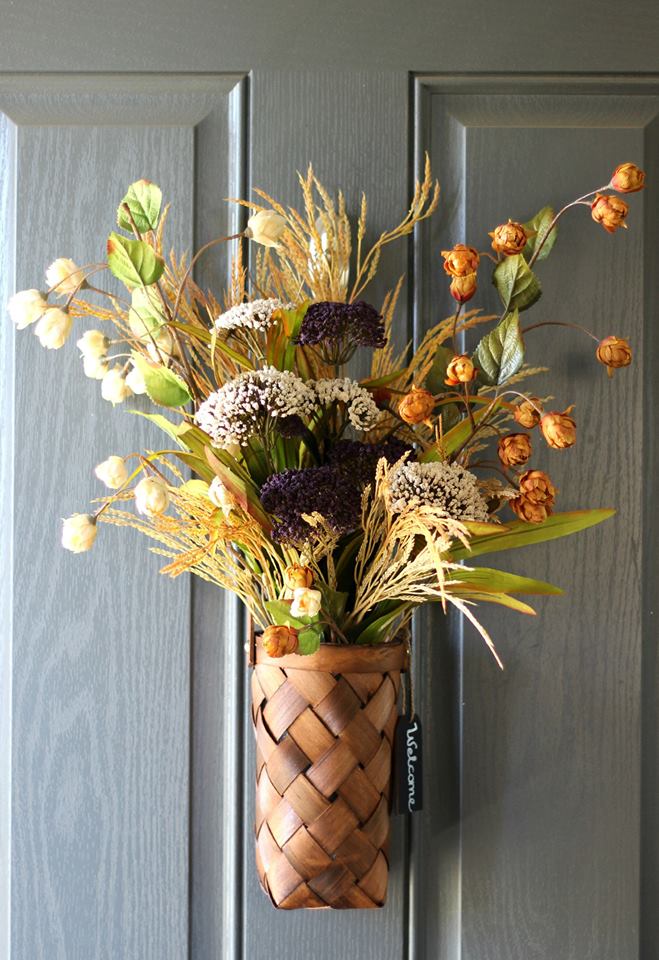 A stunning front door flower basket for fall that comes together in about 15 minutes using silk flowers and a basket! A fun twist on a typical wreath.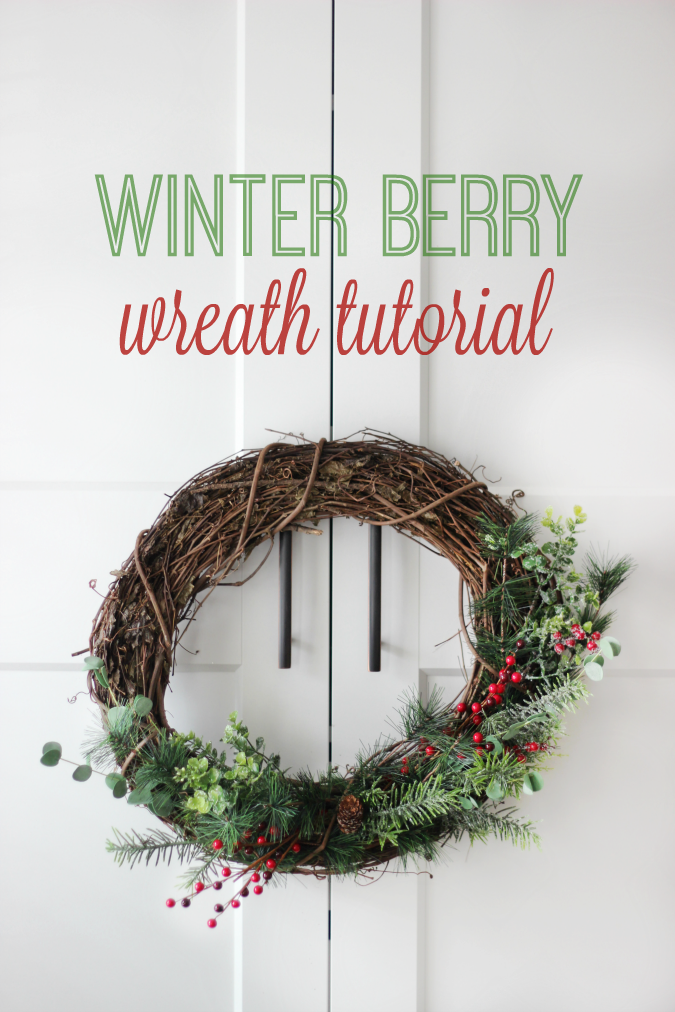 Make a gorgeous winter berry wreath for your front door with a few supplies from your local craft store. An easy to follow winter wreath tutorial and inexpensive way to add a touch of color and to your home this holiday season! 
Find even more wreath inspiration on my Homemade Wreath board on Pinterest!