A sweet treat to pass out after a baptism to thank guests for attending. Attach the "I Like to Look for Rainbows" LDS baptism handout to a rainbow lollipop! This post contains affiliate links.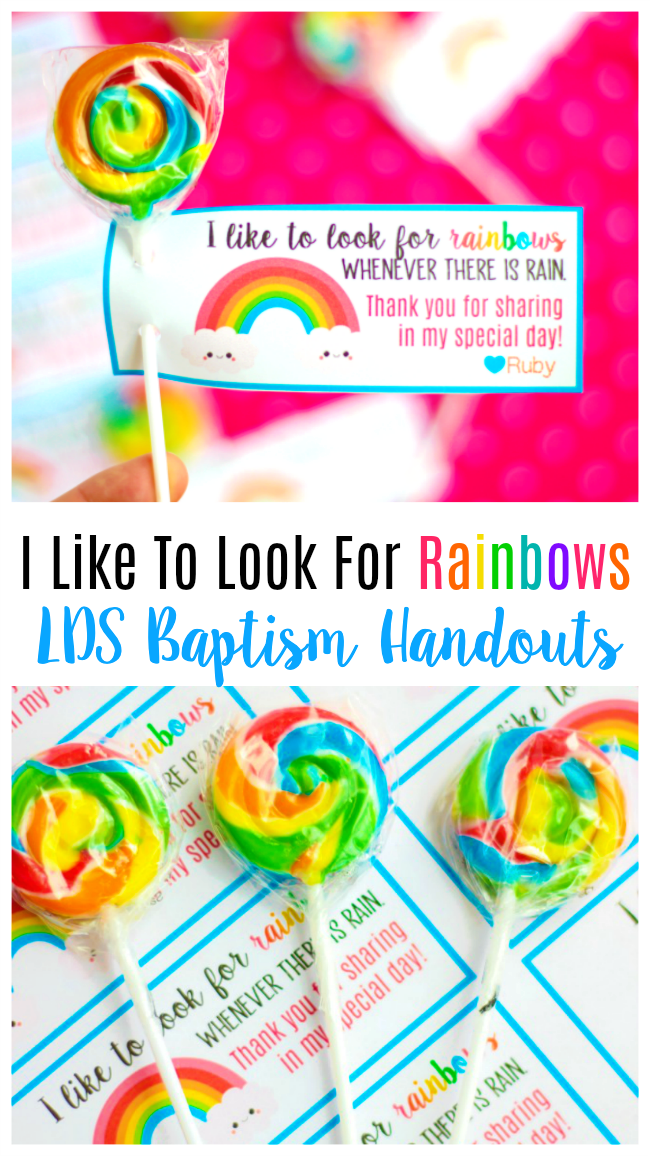 Ruby was baptized a member of The Church of Jesus Christ of Latter Day Saints this month and we were so happy to have so many family members and friends in attendance. I thought it would be fun to have a little something to give everyone afterwards, and these rainbow lollipops with printable tags were just the thing! Ruby loves the song, "When I am Baptized" and recently learned how to play it on the piano. It is a beautiful song about baptism and was the inspiration behind our printable handouts.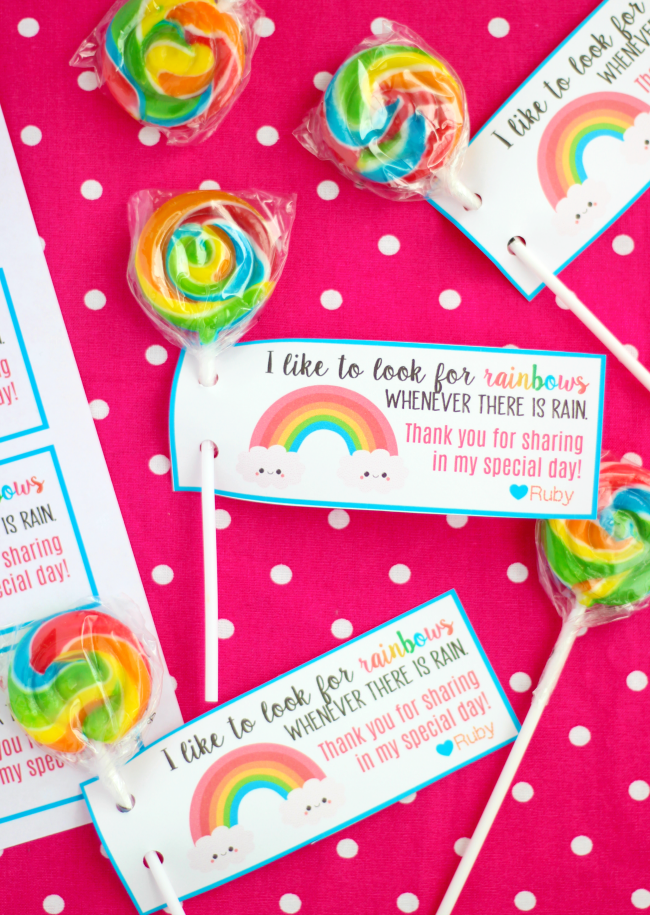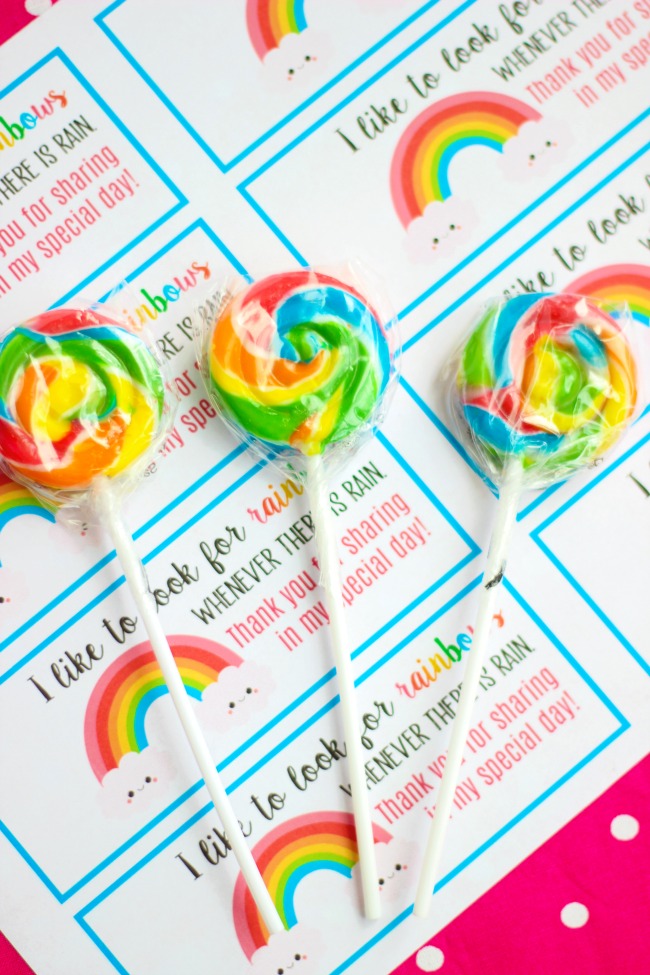 I was short on time so Amazon came to my rescue with these rainbow swirl pops that came in a package of 40.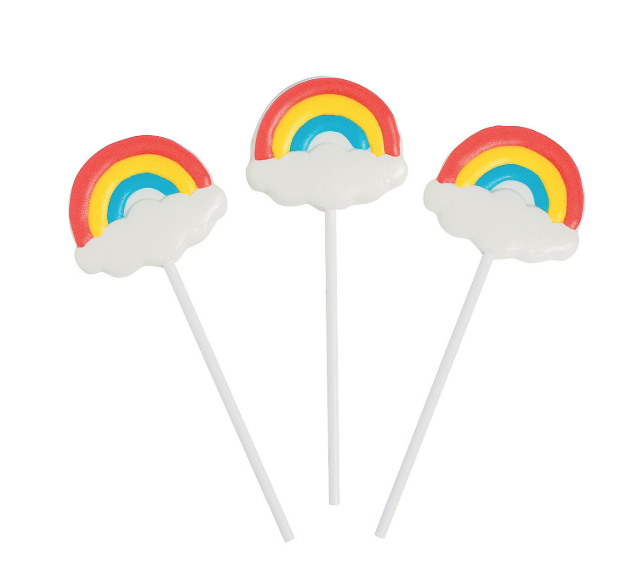 HOWEVER, if you have more than a week to spare, I'd definitely order these rainbow shaped pops from Oriental Trading. Aren't they perfect? Here are a bunch of other rainbow lollipops that would work too!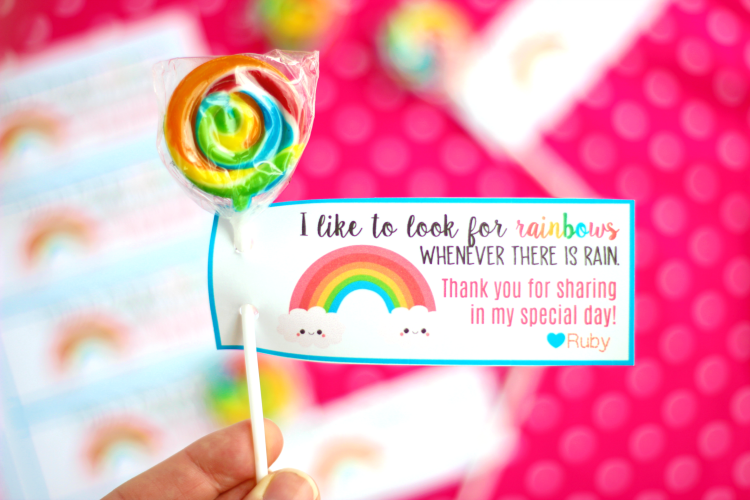 I Like to Look for Rainbows LDS Baptism Handout
Supplies
Instructions
Print as many copies of the baptism handout as you need.
Cut out tags.
Use a hole punch to punch two holes on the left side of each tag.
Slide lollipop through the two holes.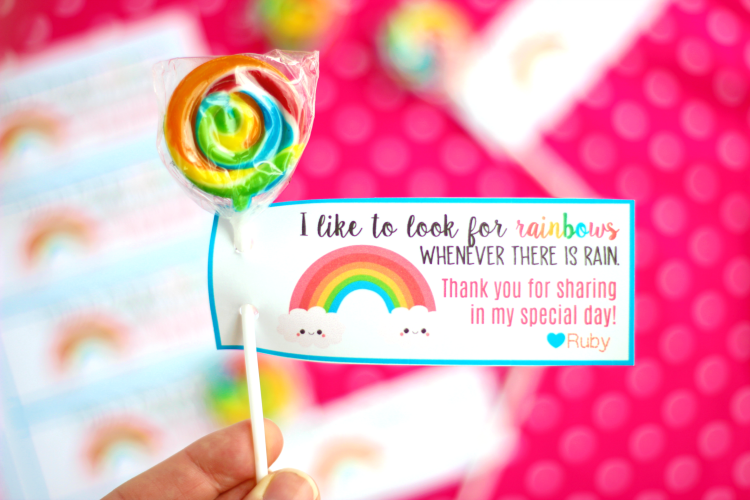 I Like to Look for Rainbows Download
Click link below to save image to your computer.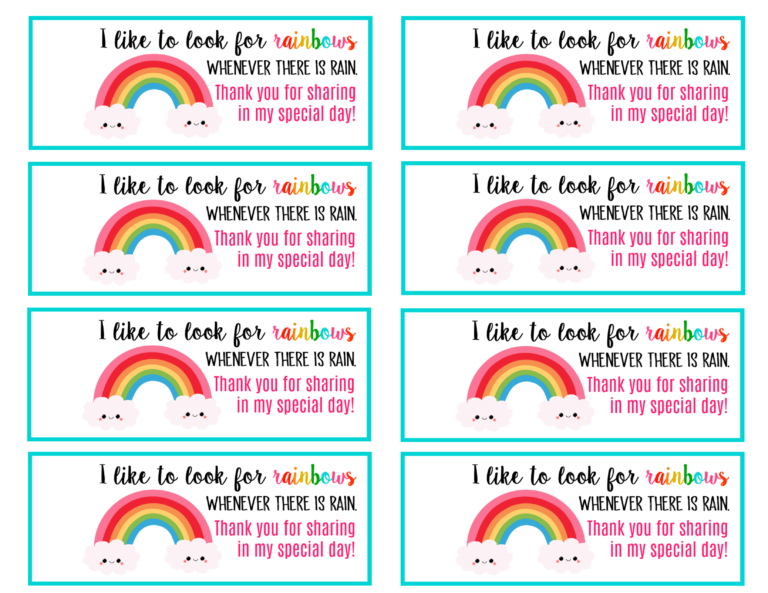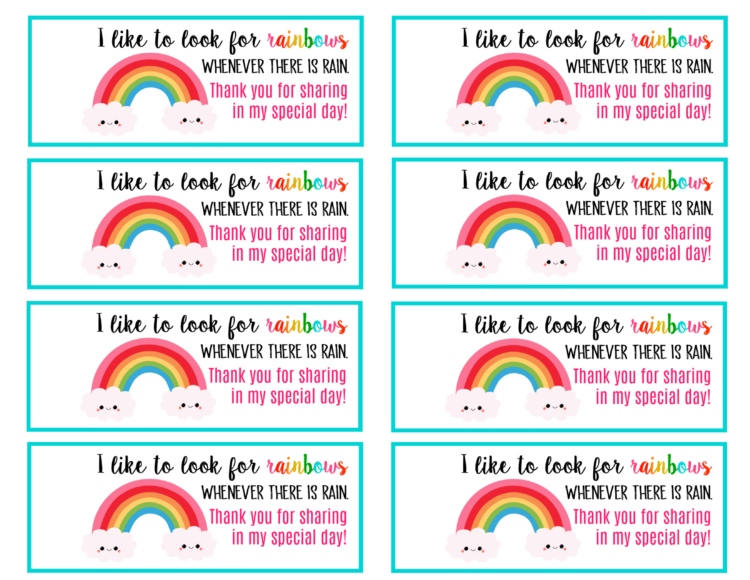 Baptism Printable Lollipop Tags (Click to download)
Optional Customization:
To customize the handout, right click on the image above and open image in a new window.
Save to your computer and open image in a photo editor.
Add text then save.
Print 8 to a page on an 8.5 x 11″ piece of paper.
5 More Printables To Make Your Life Easier!
"I Carrot Lot About You" Easter Gift Basket Printable Tags
Valentine Fruit Cup Tags to Make Lunchtime Fun
"We Donut Know What We'd Do Without You" Printable tags for mini packages of donuts.
Printable Lunch Box Jokes and Notes for Kids
EOS Watercolor Printable Handouts for Teachers, Mother's Day or Birthdays
Here is another fun baptism treat idea. We made "It's Great to Be 8" for two other baptisms in our family so wanted to do something different this time, but these baptism donuts are super easy and always a hit, too!