These Valentine fruit cups with printable labels are a nutritious non-candy option for lunches and classroom parties! "Valentine, you're a PEACH!" This post has been sponsored by Del Monte​®​.
If you are looking for a healthier Valentine's day treat these Valentine Fruit Cups are just the thing! You'll also love our strawberry hearts—perfect for preschool parties! I think we can all agree that kids are sweet enough on their own (no extra sugar necessary)! It's still fun to celebrate holidays with something sweet so these fruit alternatives are perfect.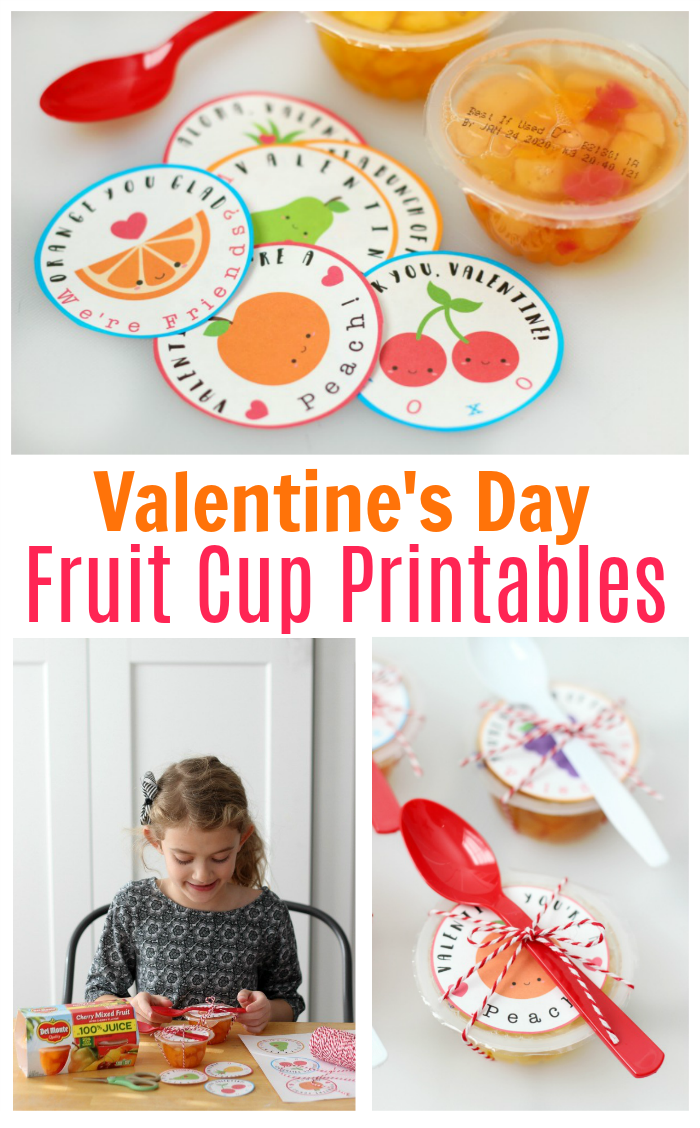 Watch our step by step video!
I love finding small ways to brighten up my kids' lunches at school, and these little Del Monte® Fruit Cup® snacks with Valentine labels are perfect for the month of February!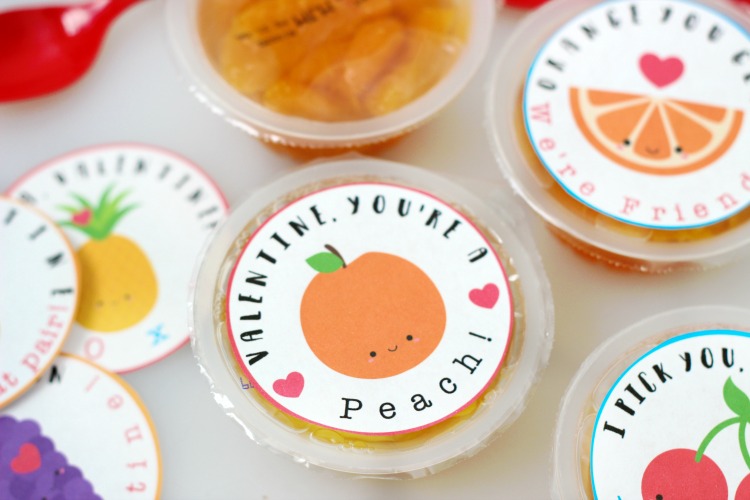 The labels are just the right size to attach to the top of a fruit cup snack. You can also use them as lunch box notes on their own.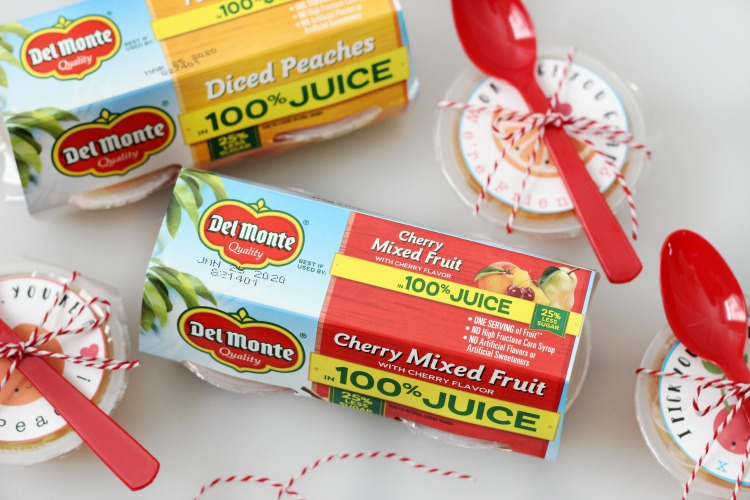 I love Del Monte Fruit Cup snacks because they are now in 100% fruit juice with 25% less sugar than the leading brand*. I grew up on canned fruit in heavy syrup and didn't realize there was any other way to have it until I was an adult. The fruit in 100% juice is sweet, delicious, and is the perfect snack for kids. Our favorite flavors are diced peaches, mandarin oranges, and cherry mixed fruit.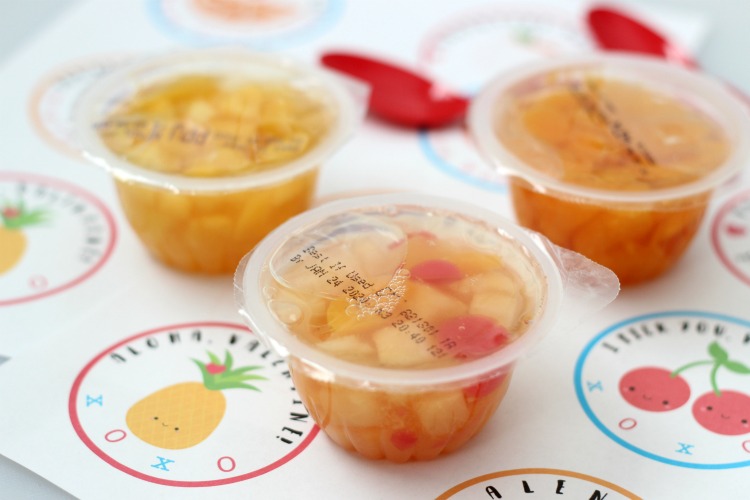 keep our pantry stocked with my kids favorite fruit cups so there is always a tasty and nutritious snack on-hand, even during the winter months.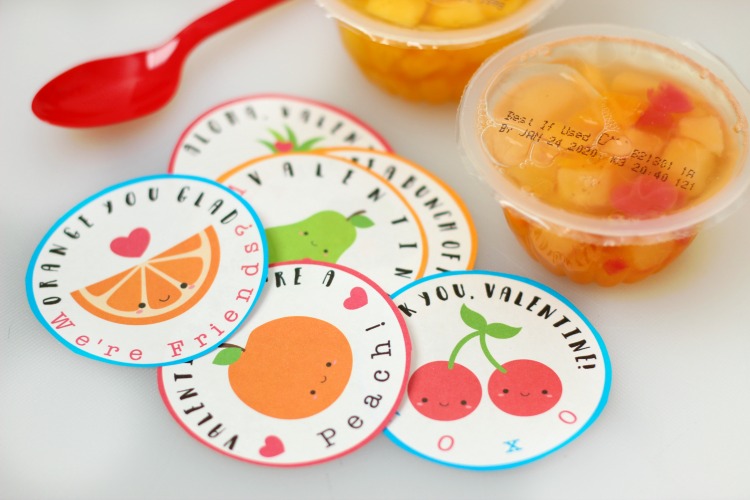 With cute and corny fruit sayings like, "Orange you glad we're friends", "I pick you, Valentine," or "Valentine, you're a peach!" they perfectly coordinate with our favorite varieties!
Valentine Fruit Cups with Printable Labels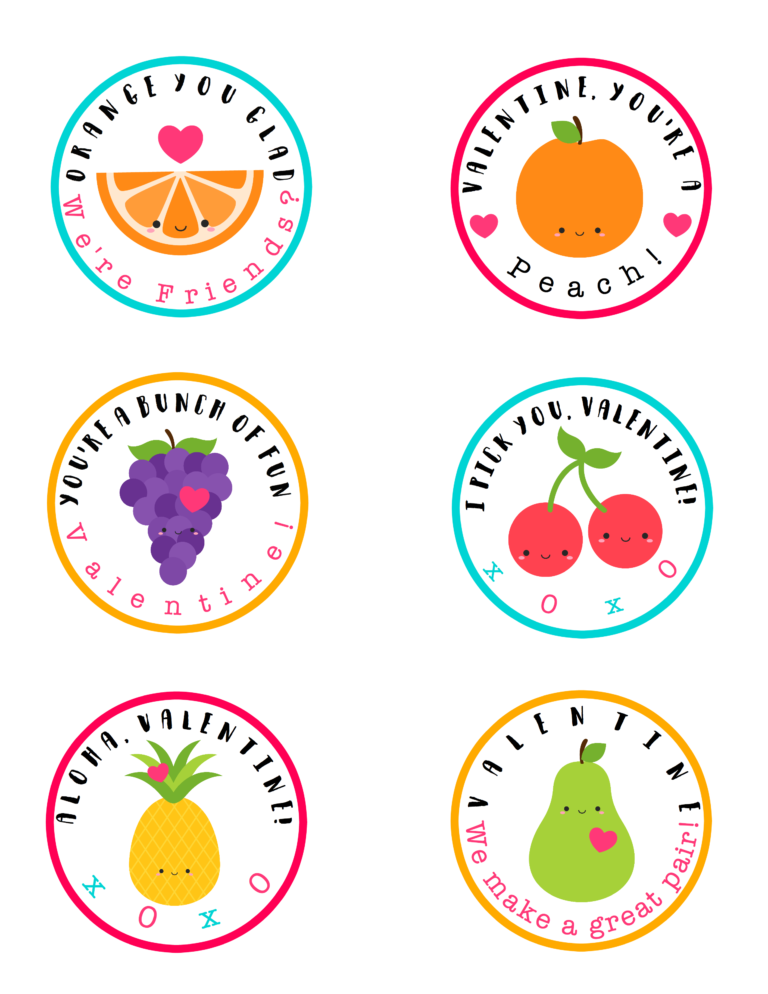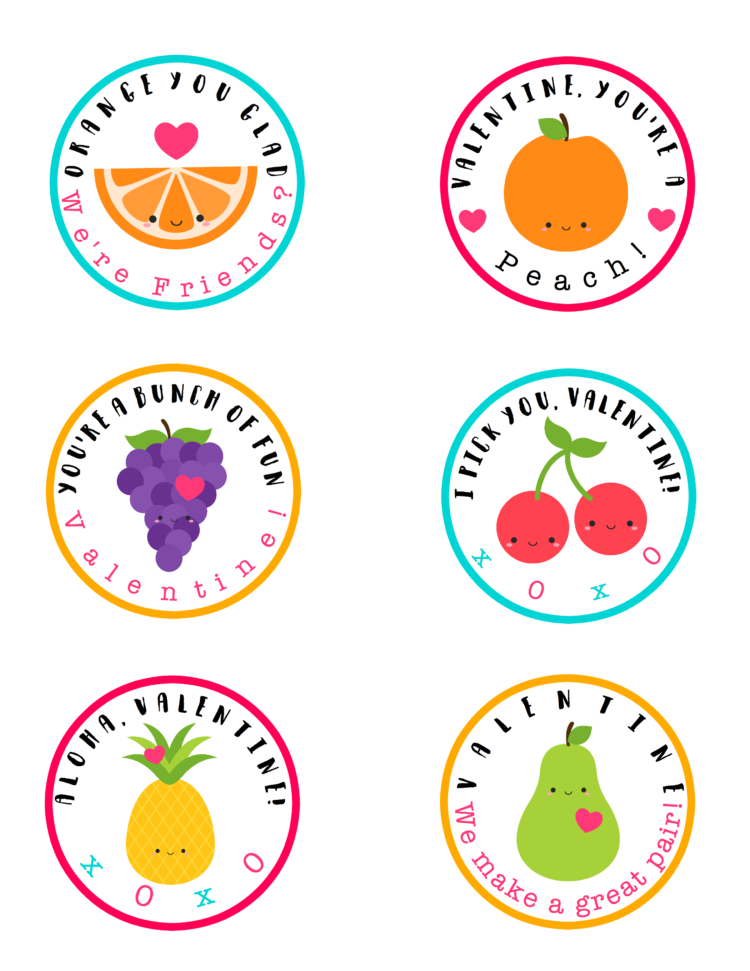 Simply download a copy of my printable Valentine labels, cut, and attach to the top of a fruit cup with a piece of tape.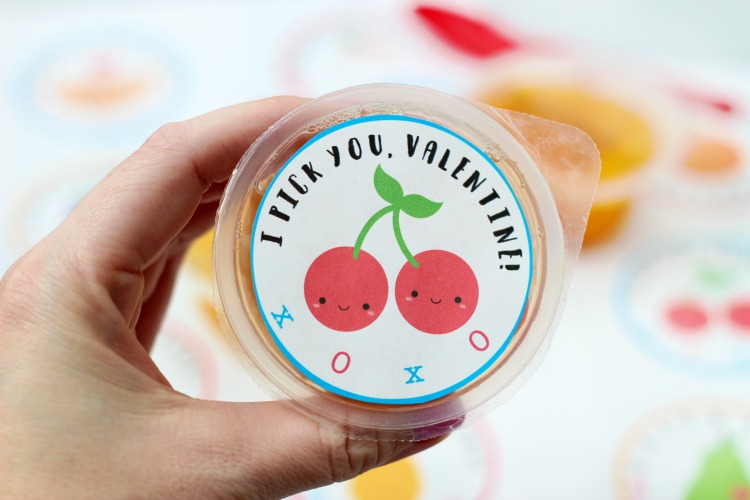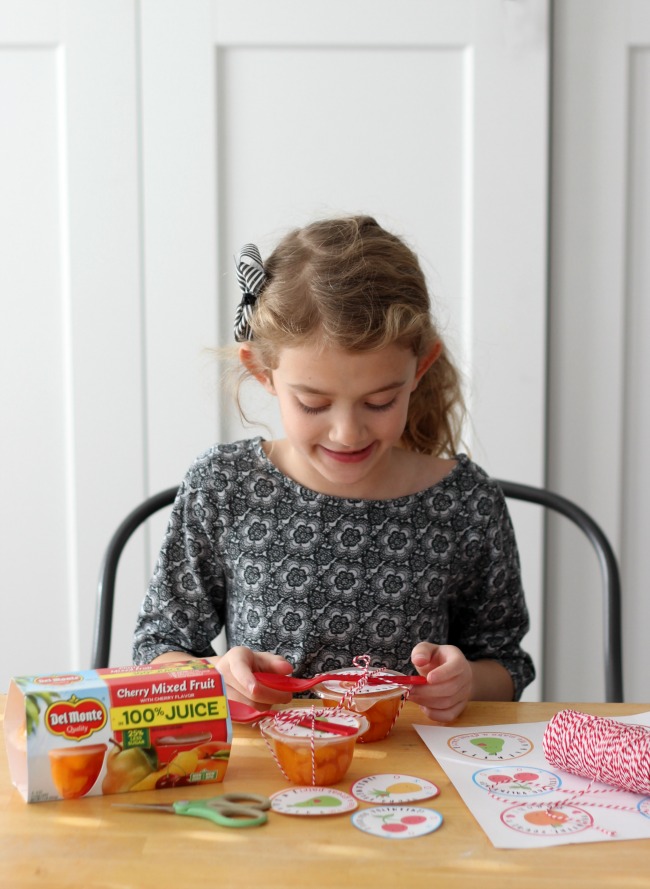 One thing that my kids aren't hurting for on Valentine's Day is candy. They come home with so many darling little Valentines and a good variety of treat and goodie bags, but how easy would these fruit cups be to send in for a classroom party? Click here for a coupon for $1.00 off when you buy two Del Monte Fruit Cup snacks and find them in the fruit snack aisle today!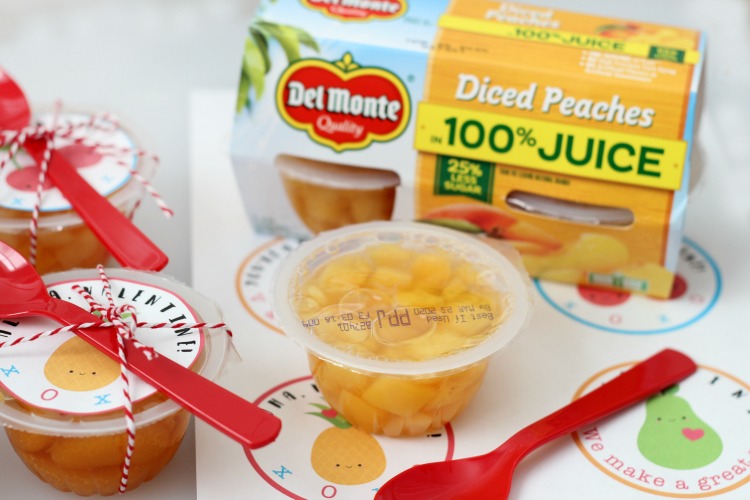 You can even get a little fancy and attach a disposable spoon to each one.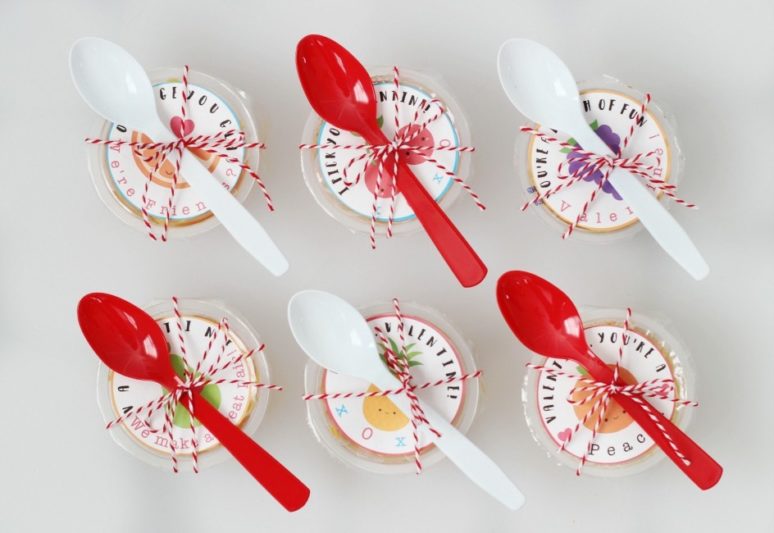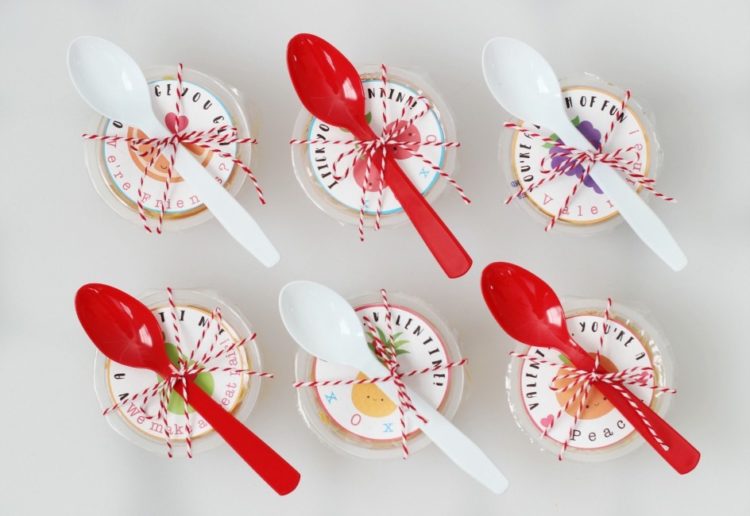 What flavor of fruit cup would you use?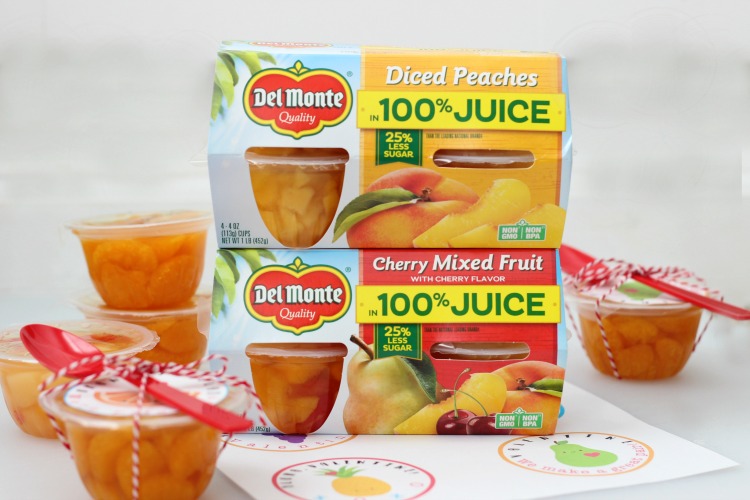 *​Contains 13g of sugar per serving compared to 18g of sugar per serving in the leading national brand.
Darling clip art images purchased from MyCuteLobsterDesigns.
You might also like…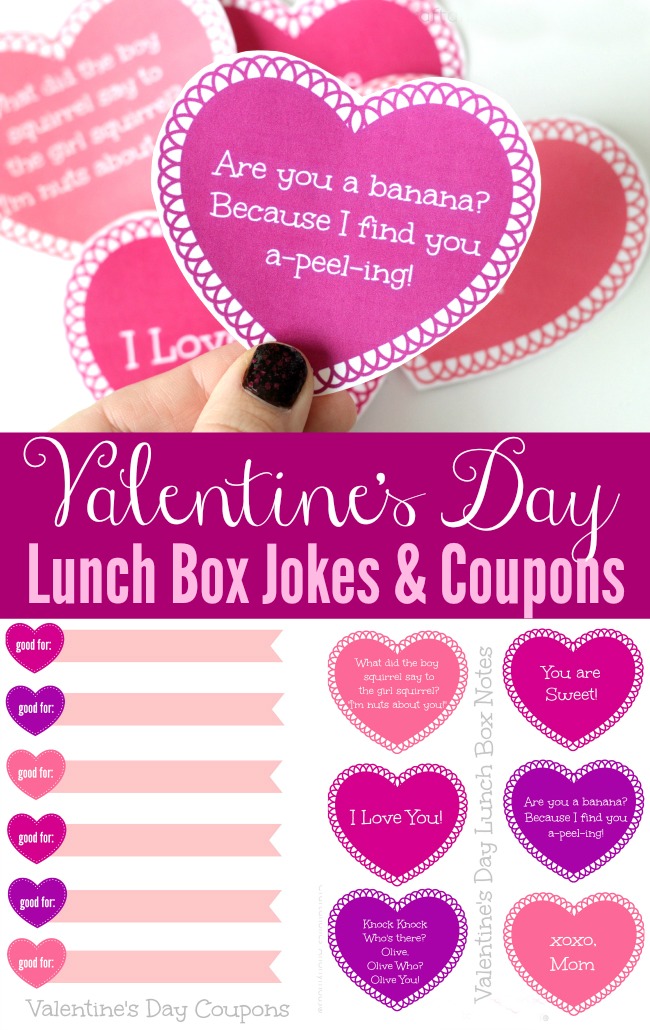 Valentine Coupons and Lunch Box Notes
Free Valentine's Day printable cards, jokes, creative lunch ideas, Valentine's printable coupons and more! My kids love when I add a fun little not in their lunches. Especially lunch box jokes!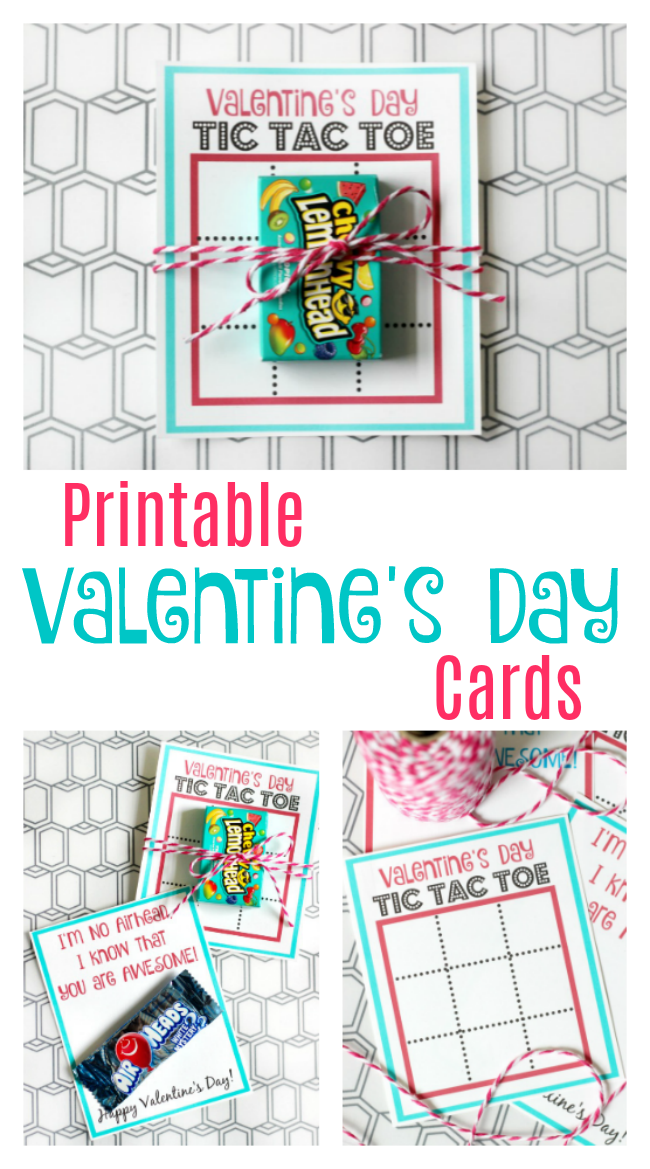 Printable Valentines: 2 To Choose From!
Here are two free printable Valentines including a tic tac toe Valentine's Day cards and printable Air Head candy card! Perfect to make in bulk for class parties and so simple to put together.