A darling kids advent calendar from Step2 for little hands! Children will love finding a treat each day as they pull out the tiny red and green bins!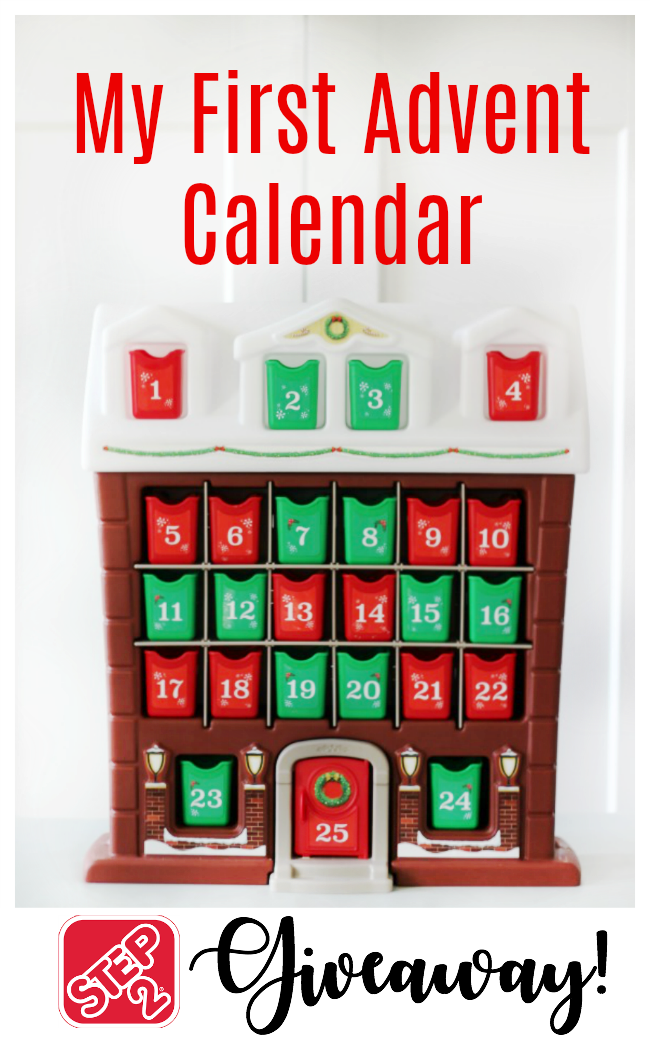 Advent calendars have been a part of my holiday traditions for as long as I can remember. I was even able to find a picture of the calendar that we used when I was a child! Who else had this one?
It came with a tiny mouse that would move from pocket to pocket throughout December. I bet my mom still has this somewhere! I believe it was from Avon and seeing it again makes me smile. So many fun childhood memories are associated with this cute countdown to Christmas.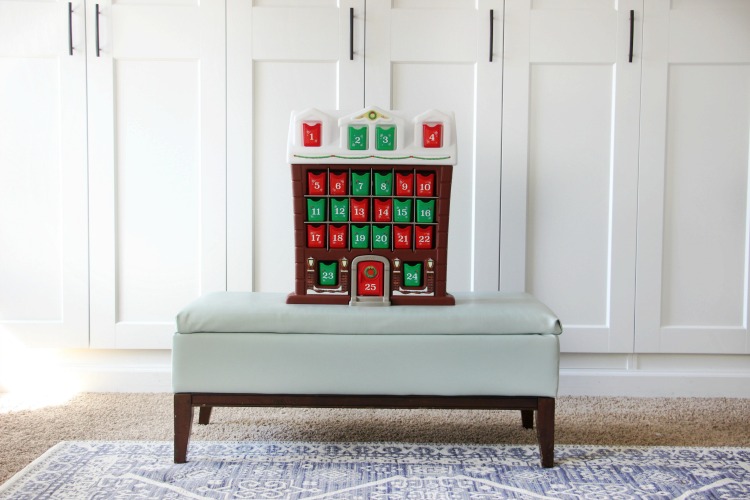 We've used a combination of both homemade advents and store bought ones with our children and I was thrilled to discover that Step2 has designed a kids advent calendar this year! In true Step2 fashion, this advent calendar was made to last and was manufactured in the United States.
Let's start out the holiday season with a kids advent calendar that the whole family will love!
The My First Advent Calendar from Step2 was designed for little hands, but it is a functional advent calendar for the whole family to use. Mac loves playing with the little bins and the front door opens revealing a gold bin for Christmas day!
He's had so much fun taking the bins in and out that I've used it to feed him lunch a couple of times. I hid crackers, fruit, and other bite-sized foods in the bins and it was a fun little scavenger hunt for lunch, ha!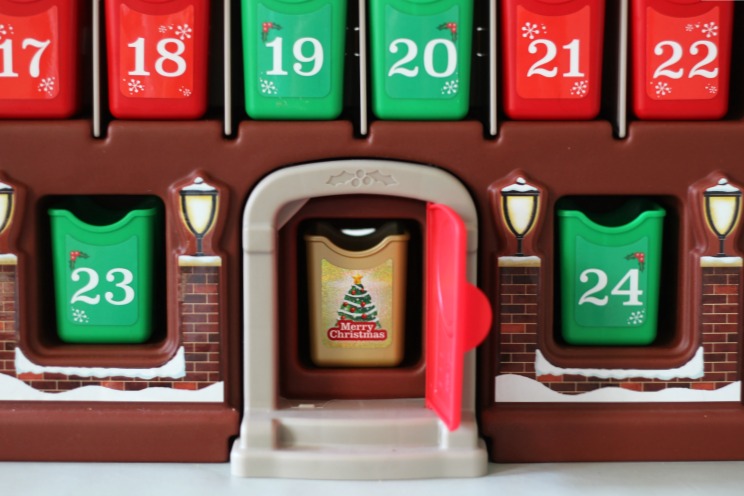 The My First Advent Calendar from Step2 retails for $49.99 is an amazon.com exclusive.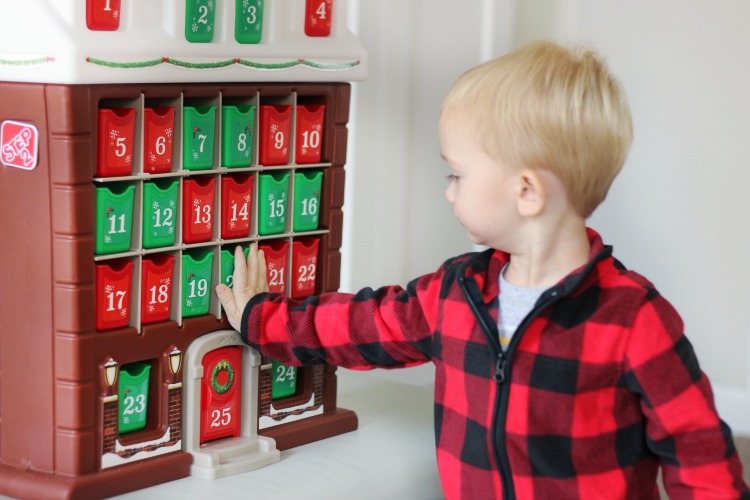 Would you like to have this darling kids advent calendar in your home?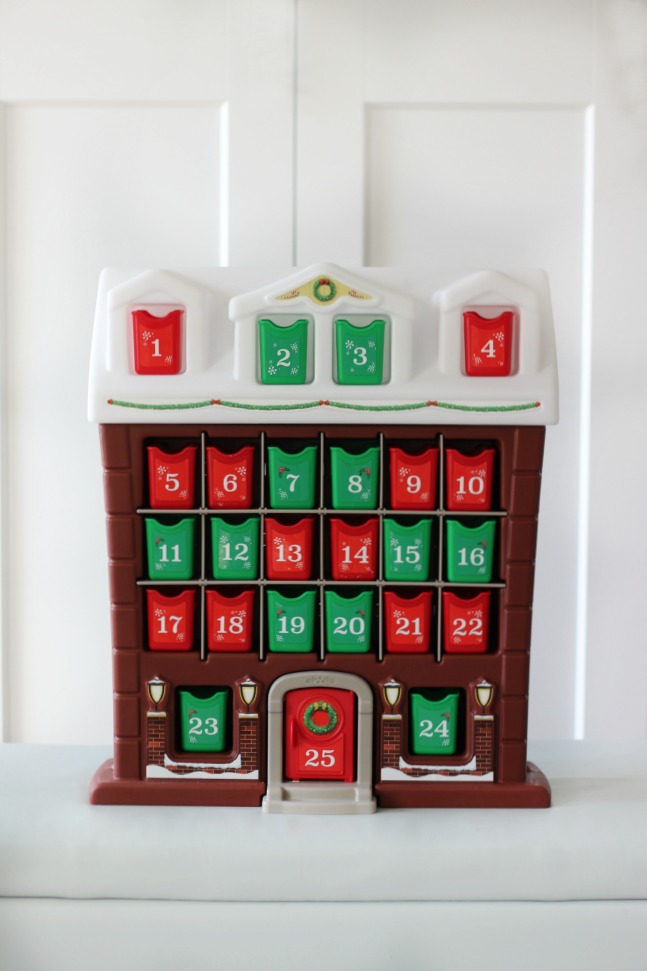 I am thrilled to be able to send an advent calendar to one lucky family! To be entered to win simply leave a comment telling me what kind of advent calendar you used as a child! Was it a paper chain? A cardboard advent with mini chocolates? Or will this be your first time using one? I love hearing about holiday traditions in other families and can't wait to read through the comments!
I'll select a winner using random.org on November 15th!
This giveaway is open to residents in the lower 48 United States, ages 18+.
Congratulations to the winner, comment #2, Liesl!