This post was most recently updated on February 25th, 2020
This Step2 advent calendar is perfect for little hands! Children will love finding a treat each day as they pull out the tiny red and green bins!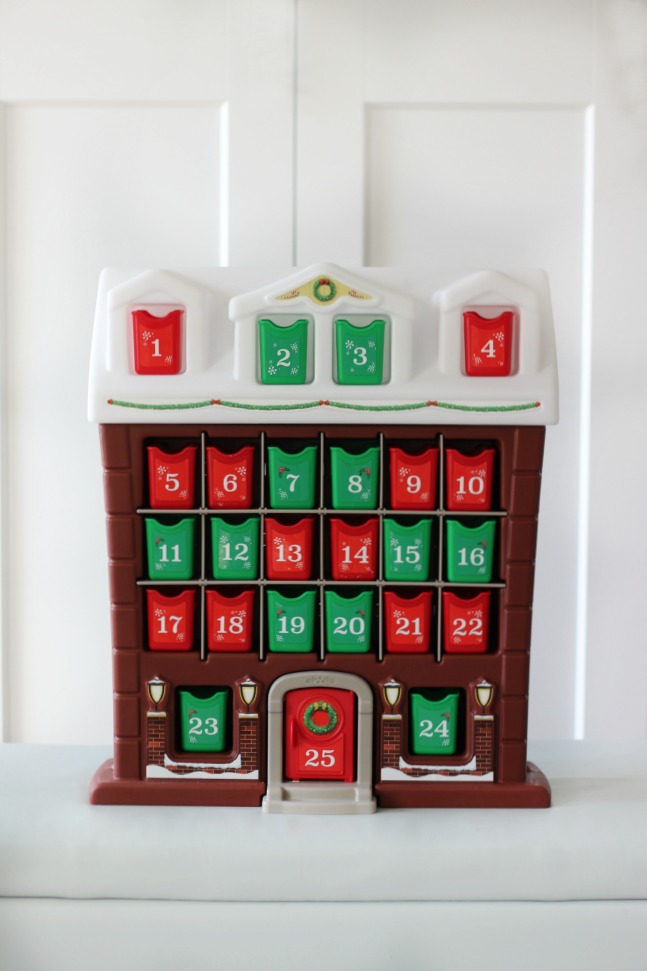 Advent calendars have been a part of my holiday traditions for as long as I can remember. I was even able to find a picture of the calendar that we used when I was a child! Who else had this one?
It came with a tiny mouse that would move from pocket to pocket throughout December. I bet my mom still has this somewhere! I believe it was from Avon and seeing it again makes me smile. So many fun childhood memories are associated with this cute countdown to Christmas. Maybe this is why I went a bit crazy with making sure my kids had a fun advent calendar every year when I became a mom!
Advents are a fun way to countdown the days until Christmas and they also teach patience. Especially if you only put one treat in each bin and have 5 kids taking turns—meaning you only get a treat every 5 days! Sometimes I'm nice and put in enough for everyone. The little bins on this advent are large enough to be able to do that.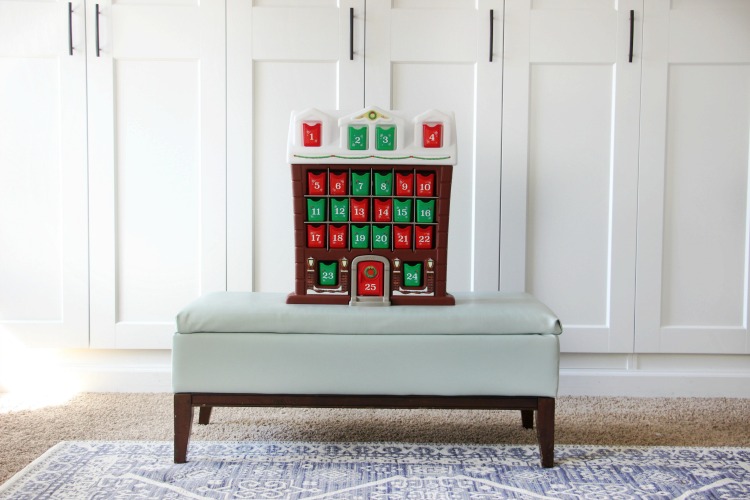 We've used a combination of both homemade advents and store bought ones with our children and I was thrilled to discover that Step2 has designed a kids advent calendar this year! In true Step2 fashion, this advent calendar was made to last and was manufactured in the United States.
Let's start out the holiday season with a kids advent calendar that the whole family will love!
The My First Advent Calendar from Step2 was designed for little hands, but it is a functional advent calendar for the whole family to use. Mac loves playing with the little bins and the front door opens revealing a gold bin for Christmas day!
He's had so much fun taking the bins in and out that I've used it to feed him lunch a couple of times. I hid crackers, fruit, and other bite-sized foods in the bins and it was a fun little scavenger hunt for lunch, ha!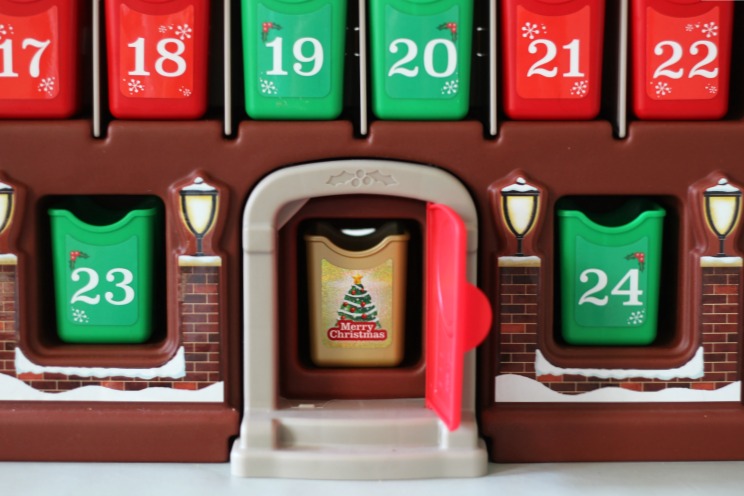 The My First Advent Calendar from Step2  is an amazon.com exclusive.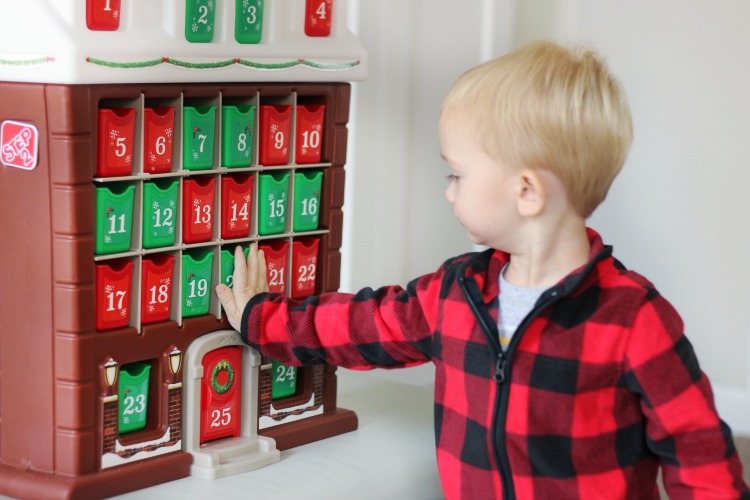 What kind of advent calendar do you have in your home?
Feeling a bit crafty and want to make your own calendar?
Here are ideas for a kids advent calendar
Felt Christmas Advent Calendar That Kids Can Sew: A darling DIY Christmas tree advent calendar that kids can sew using a needle and thread, and a collection of other EASY holiday projects that kids can sew!
Paper Plate Snowman Christmas Countdown: This snowman Christmas countdown is made out of a paper plate! Countdown the days by turning the snowman's nose. Simple for kids to make and so inexpensive. A great school craft idea to make after Thanksgiving break.
Paper Santa's Beard Christmas Countdown: This darling Santa Christmas Countdown is the perfect activity for kids! Trim Santa's beard a little bit every day until Christmas Day!
Tissue Paper and Cups Advent: A simple DIY advent calendar made from paper cups and tissue paper. Kids can break open the tissue each day to find the surprise inside!