All thoughts and opinions are my own. A luxurious Mother's Day pampering gift that includes a soft towel, cozy slippers, shampoo and conditioner, a mini facial, spa soap, chocolate, and a sweet American Greetings Mother's Day card from Walmart. Everything mom needs to wind down at the end of a long day. This post has been sponsored by American Greetings.

We live across the country from most of our family, so I start brainstorming gift ideas early to allow time to collect the items and send them on their way. This gift is headed to my mother-in-law in Alaska! Her favorite color is purple, so I planned my color scheme around a soft and cozy pair of slippers that I knew she'd love.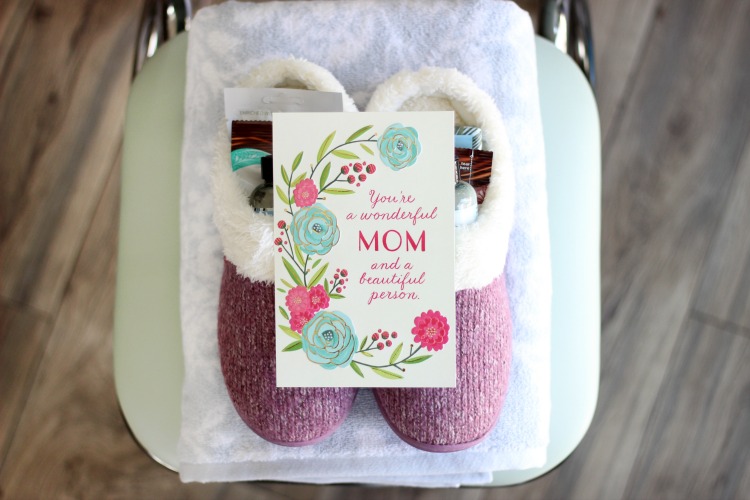 I included everything needed for a long bath before bed. I also included a Mother's Day card from American Greetings that my husband signed and wrote a sweet message inside of. He always knows exactly what to say but for those of us who sometimes sit for a moment, trying to come up with the perfect sentiment, there is help! Click here to visit American Greetings' "What to Write" page!
Mother's Day Pampering Gift Idea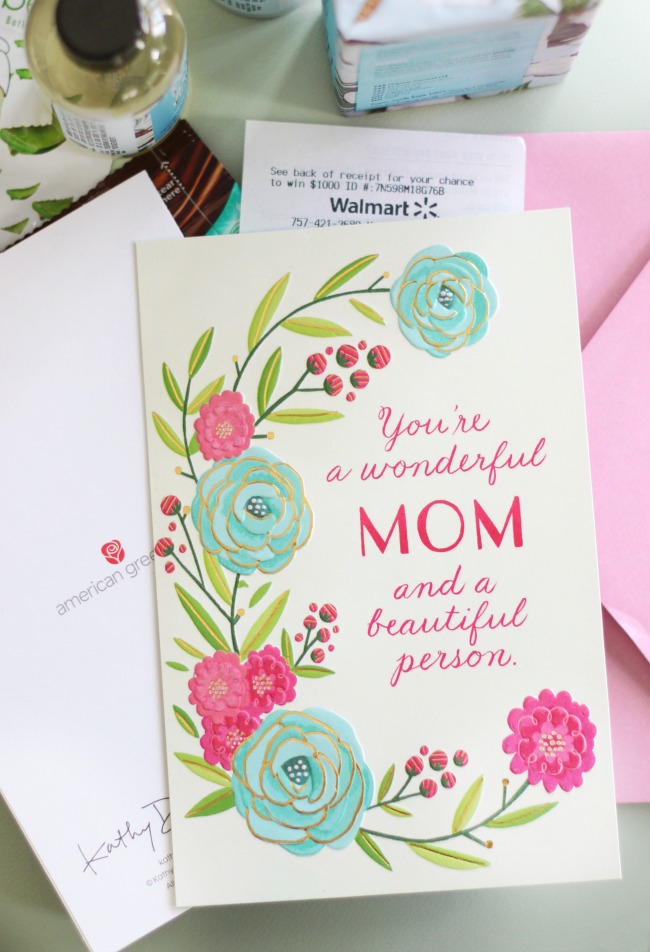 soft towel
slippers (purple is her favorite)
shampoo and conditioner
spa soap
mini facial
chocolate
card
There were so many other items that I could have included, such as a robe, candle, or a book, but I though it would be cute to keep it simple and fit all of the little goodies inside of the slippers.
Assembling this gift is easy!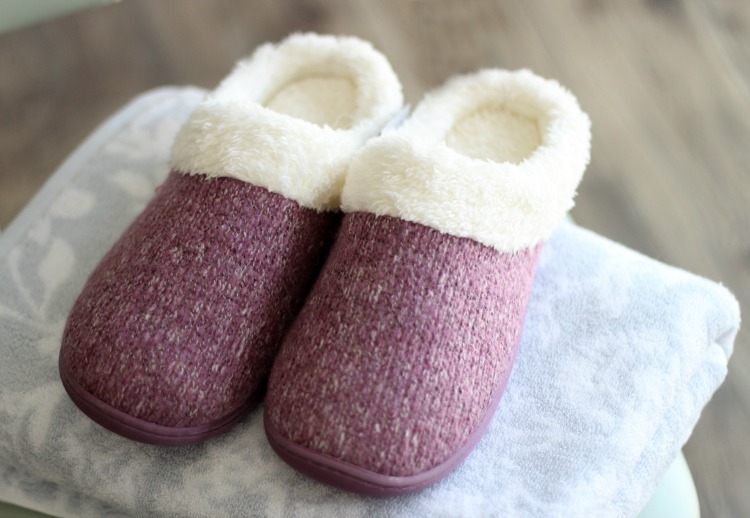 Fold the towel and place it onto the table.
Set the cozy slippers on top.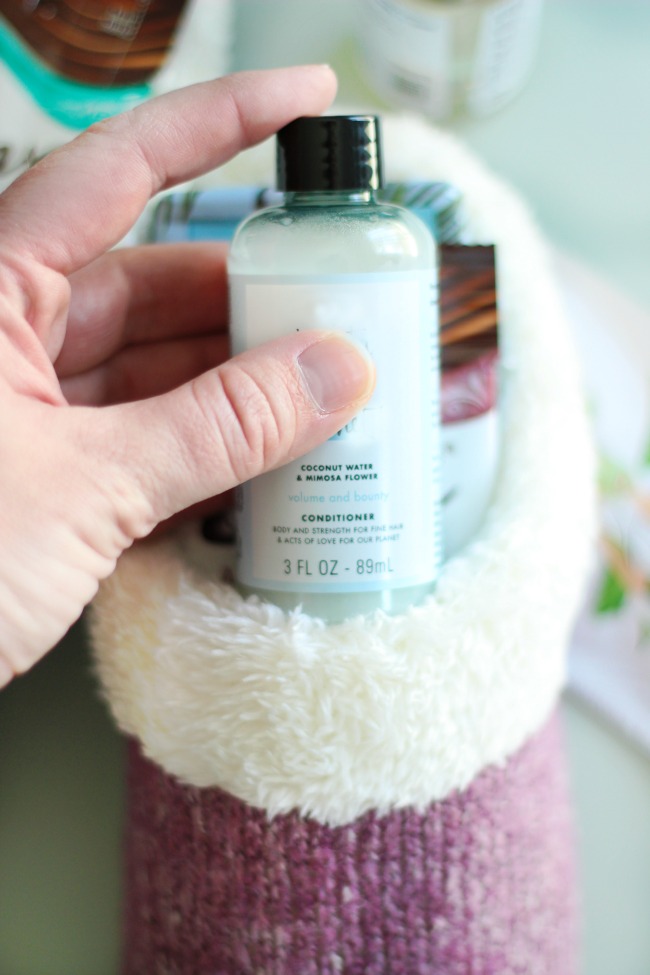 Fill slippers with goodies.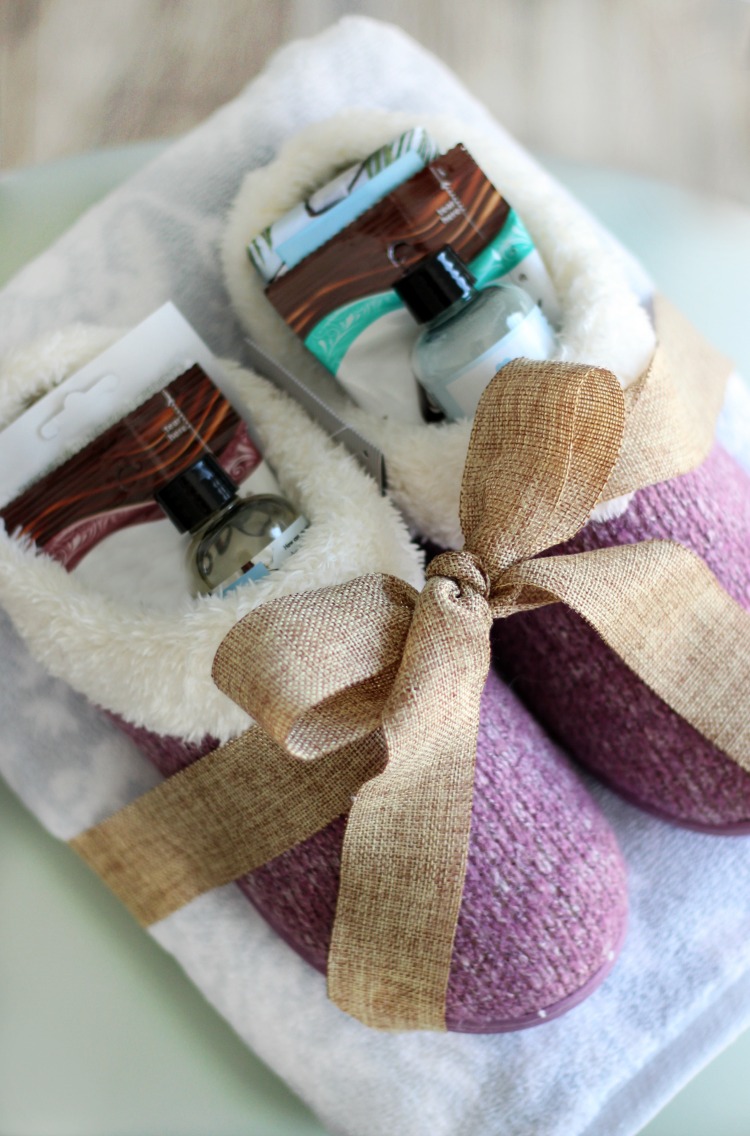 Tie a ribbon around the gift bundle to keep everything secure.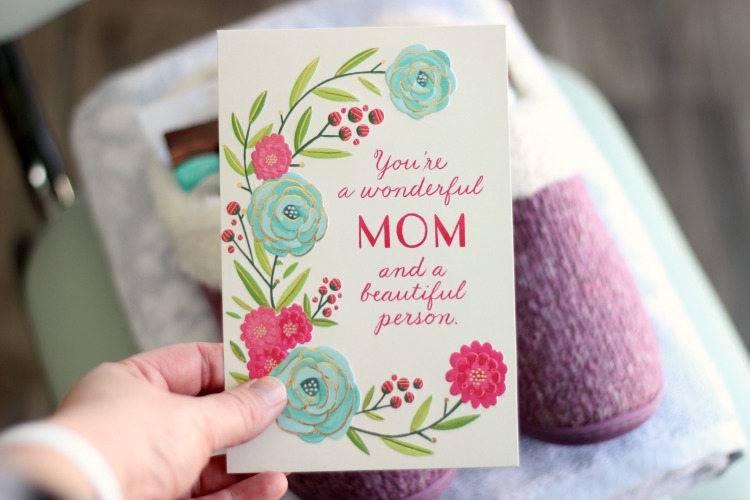 Tuck a card behind the ribbon.
I wrapped everything in tissue paper and placed it inside of a flat rate shipping box.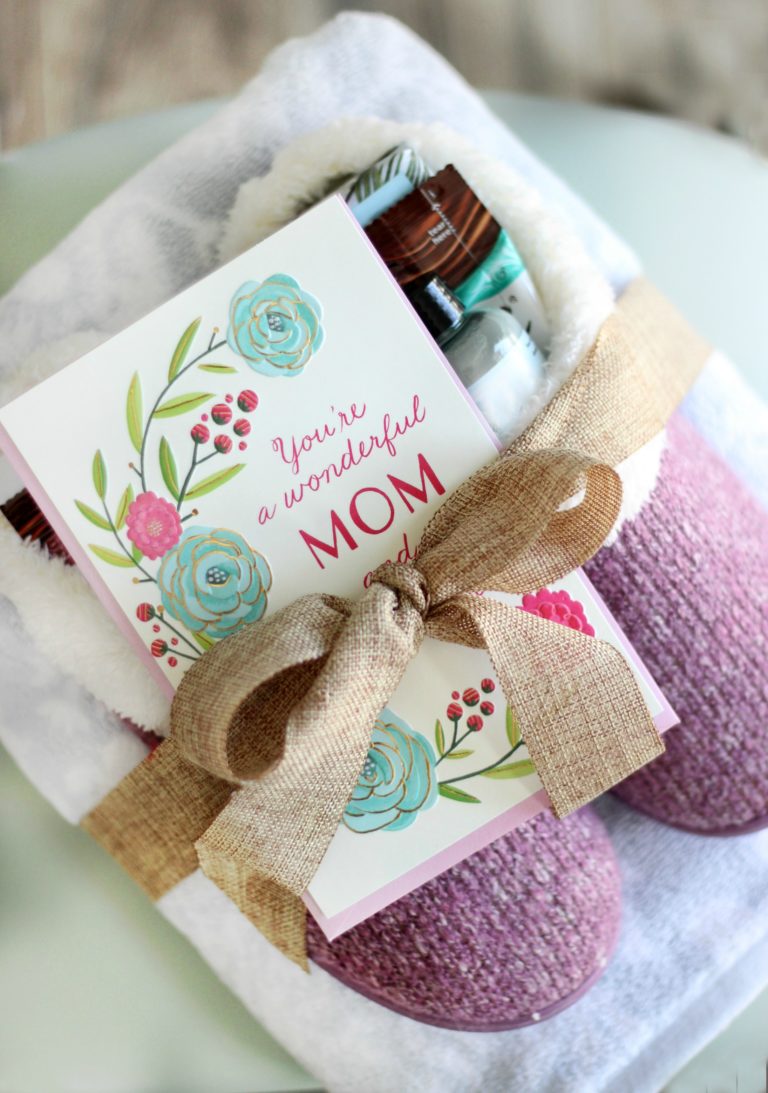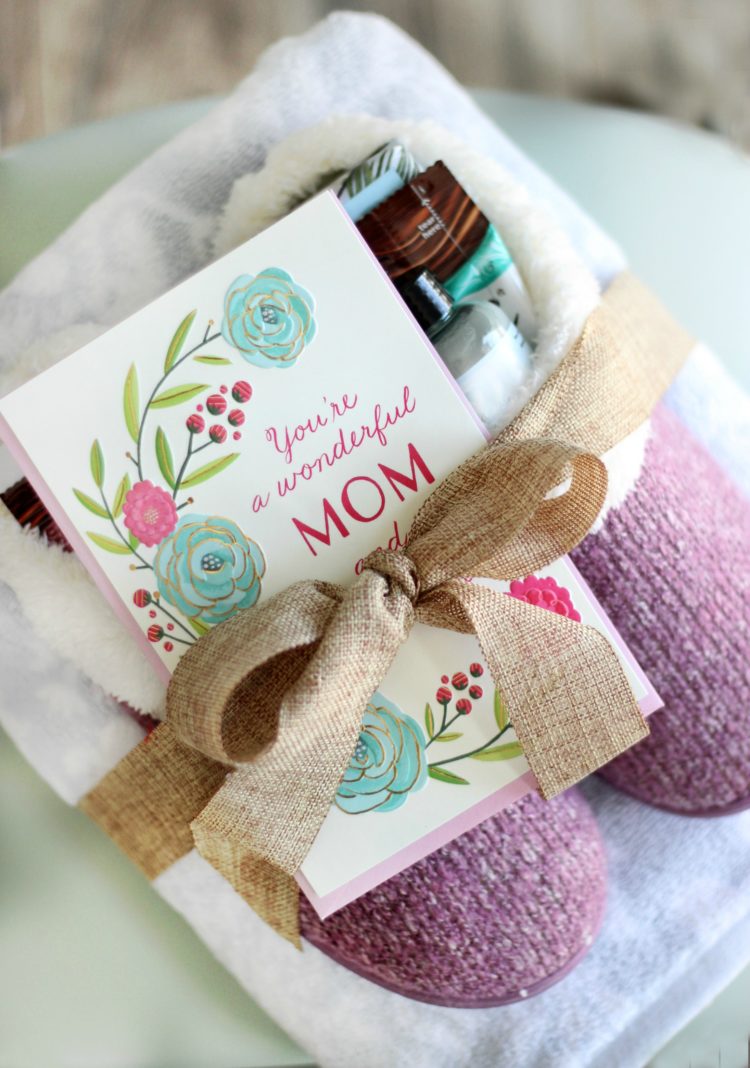 Walmart had a great selection of thoughtful Mother's Day cards to choose from. Everything from pop up cards, cards for grandmas, cards for aunts and cards for first-time mothers.
What would you add to this pampering gift for Mom?
You might also like…
How to Make Sweet Orange Bath Bombs