Â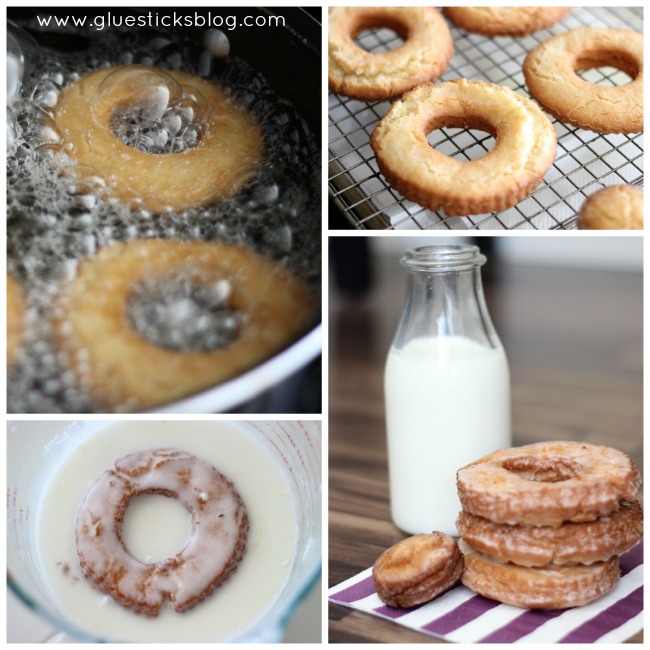 So I kind of have a weakness for doughnuts. Especially the raised ones in crumb or glazed. There is a local shop in Yuba City that has THE BEST doughnuts and the kids are always excited when we pull into the parking lot because they know that they will get to choose one out for themselves.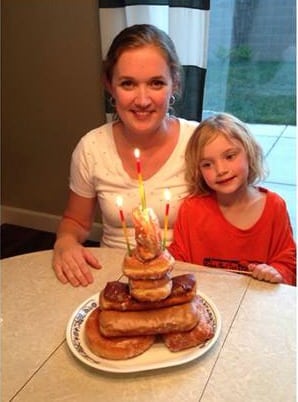 They even helped pick out some for my birthday cake back in the spring. It was my favorite cake to date.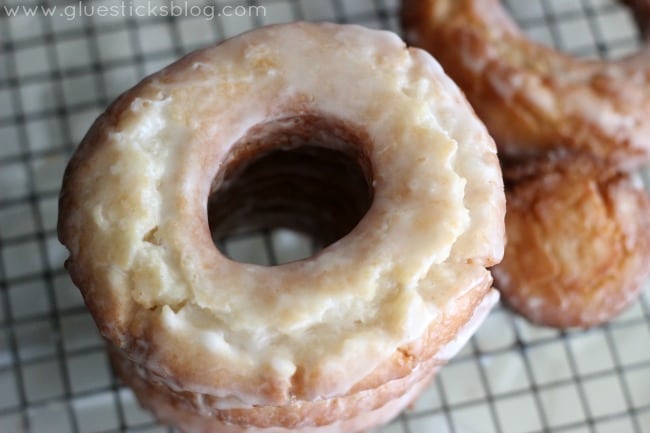 I haven't always been a fan of cake doughnuts. They aren't as fluffy or soft, but I do like the Old Fashioned Sour Cream doughnuts. Even though they aren't raised, they still seem to melt in your mouth.
My kids love the doughnut holes that come when I make these kind.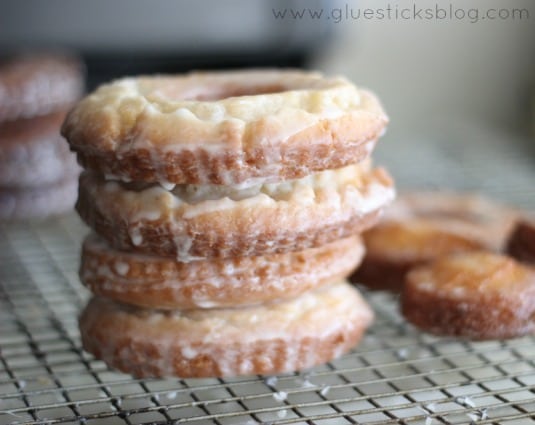 They are easy to make and don't take a lot of time. You can chill the dough for an hour, or leave it all afternoon until you have time to fry them up.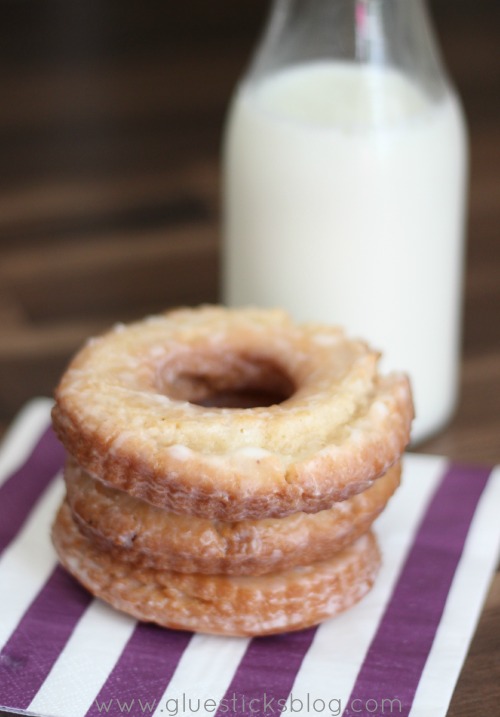 Just be sure to have a working thermometer for your oil. Mine broke so I used one that only went to 225 degrees and I had to kind of guess when I thought it was 325 degrees. I didn't do so well and burned the first 3 doughnuts. After that they turned out perfectly. Â I was afraid I wouldn't have enough for everyone to have one after dinner since I didn't get a full batch that turned out. Â Then I remembered that Ruby never eats her dinner so I figured the rest of us were good.
Did she end up eating her dinner that night? Nope. Two year olds…
I used a recipe that I found on Completely Delicious. The only modification I did was to omit cake flour and substitute all purpose (using the corn starch substitution at the end of this post).
Here are two more doughnut recipes that I love!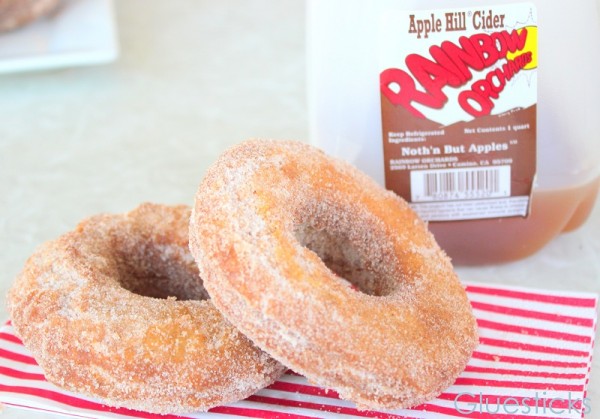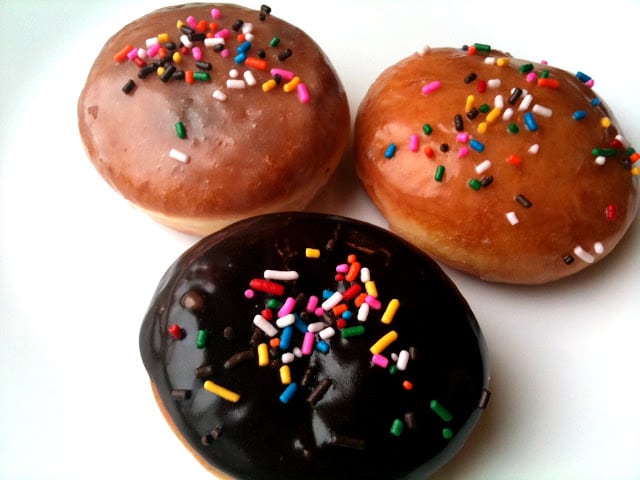 Welcome! I'm Brandy, mother to 5 darling kiddos and a cute black lab named Toby. My husband is in the Coast Guard so we've lived all over the place, turning each house into a home. I love baking, sewing, making cute things with my kids, and sharing what I've learned with all of you!