Make your own peanut butter with the kids for a fun activity and snack! Just like the good stuff you grind at the health food store.
 
Put 1 c. roasted  peanuts in your food processor. You can make it with or without salt. I like it without salt on the peanuts, but we used what we had in the cupboard.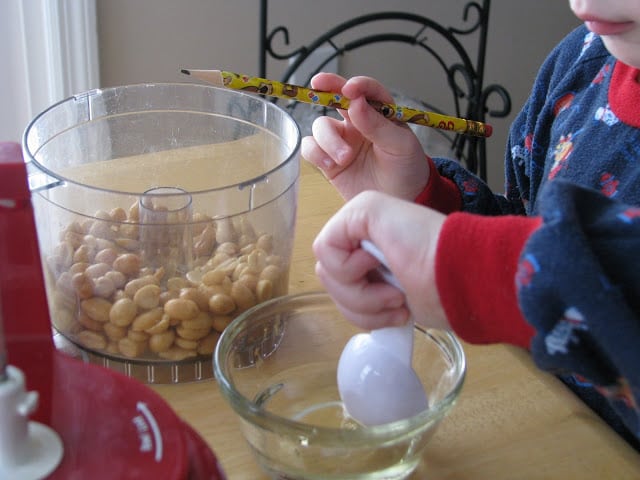 Add 2T oil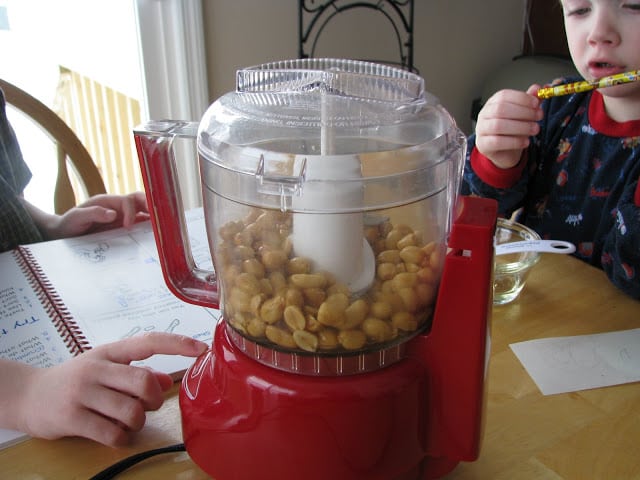 Grind.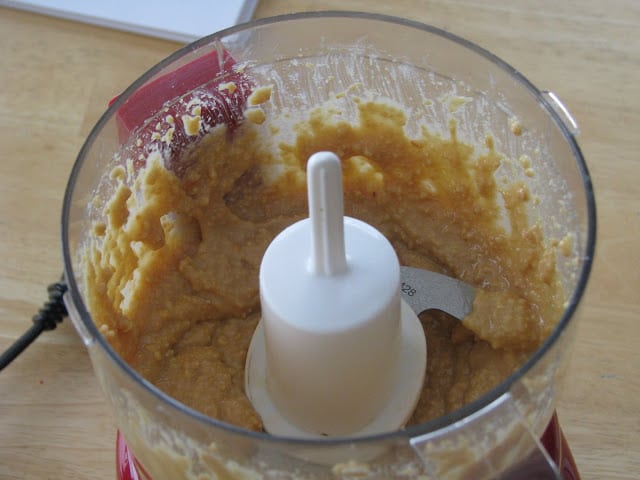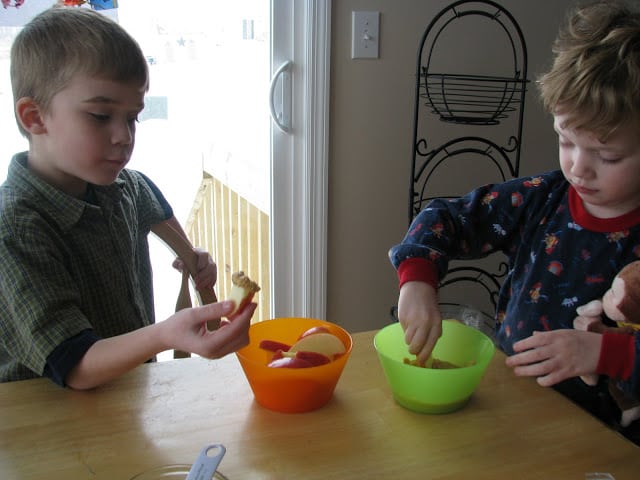 Serve with apples and pretzels!