Pear sauce is so easy to make and delicious on waffles or on its own. Because pears are soft they break down and mash very easily and turn into the most delicious pear sauce.
Freeze containers of pear sauce for up to a year or store in the refrigerator for a week.  Don't forget to reserve some of the juice! That is my kids' favorite part. This post was originally shared in 2012.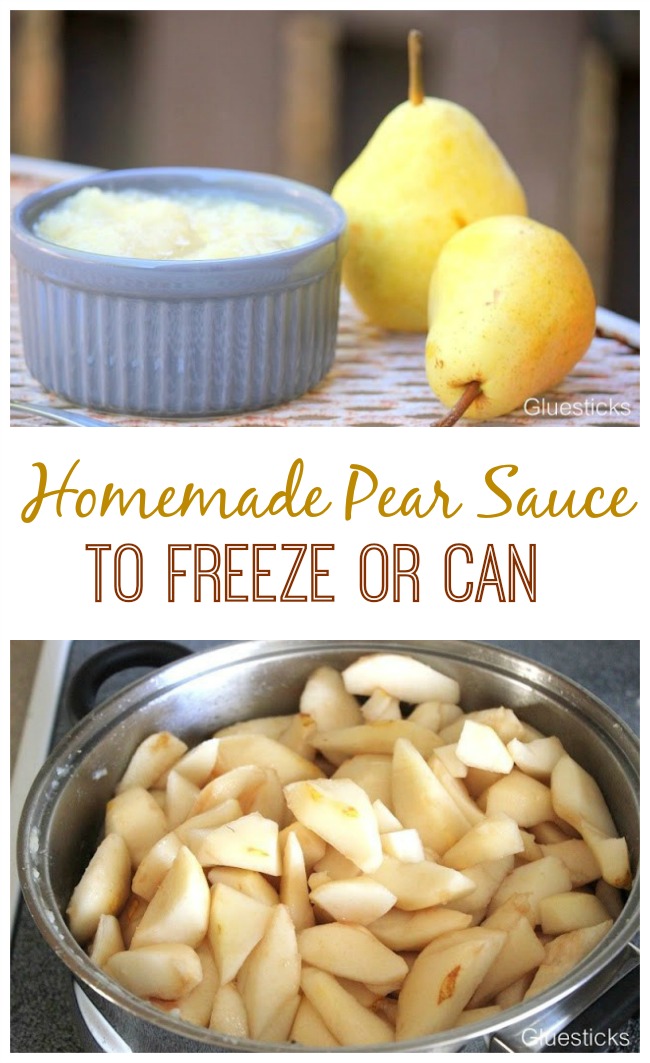 Pears cook down quickly and break up easier because they are softer than apples. You don't need a blender or kitchenaid attachment to get smooth pear sauce, just a stock pot. Ripe pears are super sweet on their own and don't need added sugar so this is a great treat for kids. I had a 40 pound box (long story, my husband and I each came home with a 20 lb. box—without consulting each other, ha!) of pears that needed to get used up so this was a great way to do that.
Supplies and Ingredients
RIPE Pears
large stock pot
ladel
measuring cup
3 More Preserving Recipes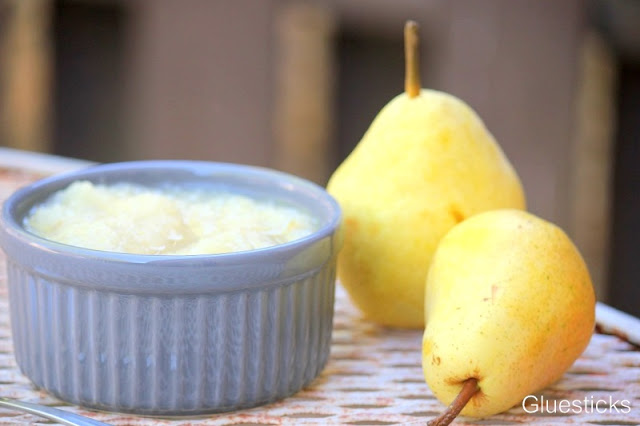 How To Make Homemade Pear Sauce
Grab a large stock pot and let's get started!
Peel and slice pears and fill the pot to the very top.
Add 1/2 c. of water and turn the stove on medium heat. Cover the pot.
Stir the pot every few minutes for 20 minutes as the pears break down and get soft.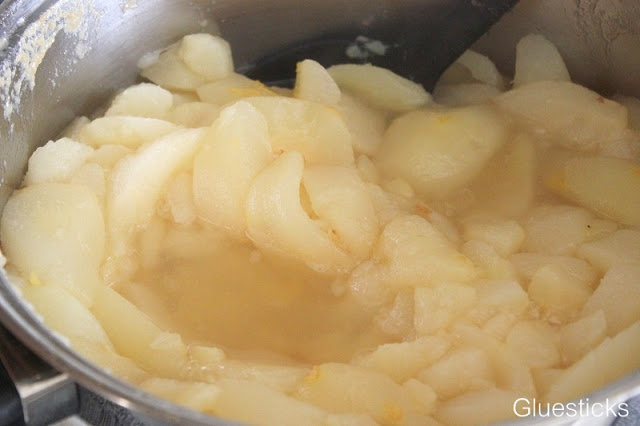 Scoop out about 2 1/2 cups of pear juice and set it aside to cool. You can strain this and drink it, it's delicious! You just don't need this much juice in your pear sauce.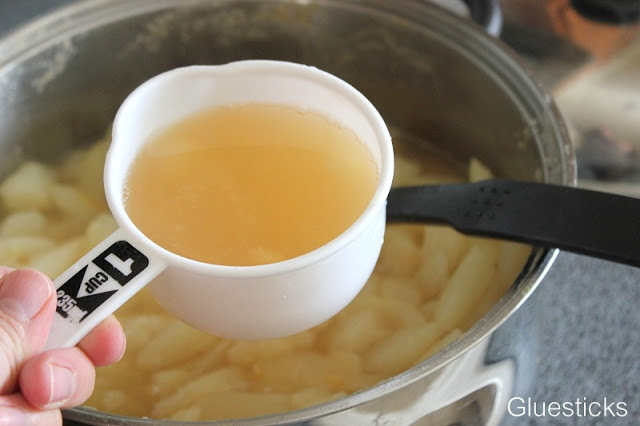 Let the pears simmer for another 10 minutes or so. Use a hand mixer to break down the pears and turn it into sauce.
Note: Be careful while doing this because they are HOT. Mine had cooked down about half way so they didn't splatter.
You can can the sauce or store in freezer containers in the freezer for up to 1 year.