This peppermint ice cream pie couldn't be any easier to make! A pre-made chocolate crust filled with sweet peppermint ice cream and crushed candy canes! This shop has been compensated by Collective Bias, Inc. and its advertiser. All opinions are mine alone. #HolidayMadeSimple #CollectiveBias

At every dental visit, the dentist gives the kids a gift certificate for a free scoop of ice cream at a local ice cream parlor. They love it! The last time they went to cash in their certificates Ruby decided to try peppermint ice cream (solely for the fact that it was pink). She loved it. I told her that I would get her more when it came out for Christmas in the grocery stores. It happens to be my favorite too.
That was two weeks ago and I was excited to see it on the shelves when we went to Walmart last week! It added a bit of excitement for this bored little toddler on an otherwise uneventful trip to the store. We decided to buy two cartons of Dreyer's Slow Churned Peppermint Wonderland ice cream. One to eat plain, and one to make a Peppermint Ice Cream Pie with. I absolutely love the peppermint pieces in the ice cream, it is such a refreshing flavor.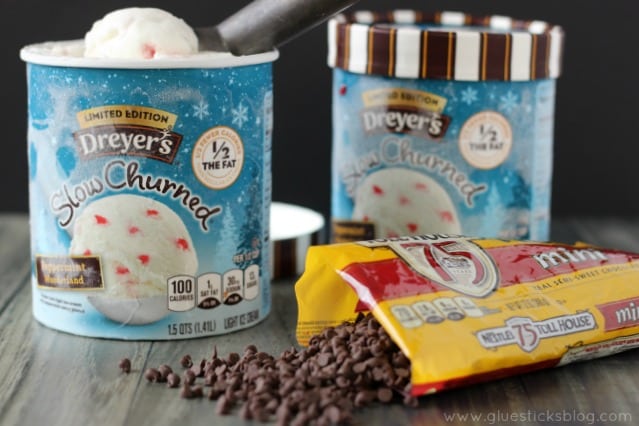 We also picked up some Nestle mini chocolate chips, a chocolate pie crust, and whipped cream. You'll definitely want to keep reading!
My mom used to make ice cream pies when I was a child and they were my favorite. I especially liked the mint chocolate chip and peppermint ones. I remember having an ice cream pie instead of a birthday cake for more than one birthday.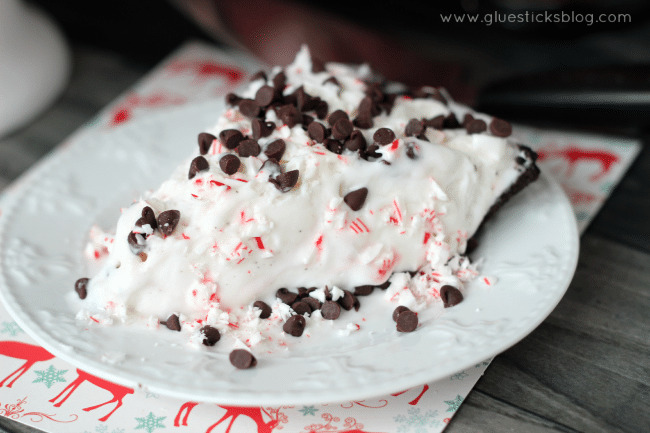 This is one of those recipes that is ridiculously easy to make, everyone loves it, and it looks a little fancy! Let me show you how easy it is.
Peppermint Wonderland Ice Cream Pie
1 carton Dreyer's Peppermint Wonderland Ice Cream
One chocolate pre-made pie crust
1 can whipped cream
1 candy cane, crushed
1/2 c. Nestle mini chocolate chips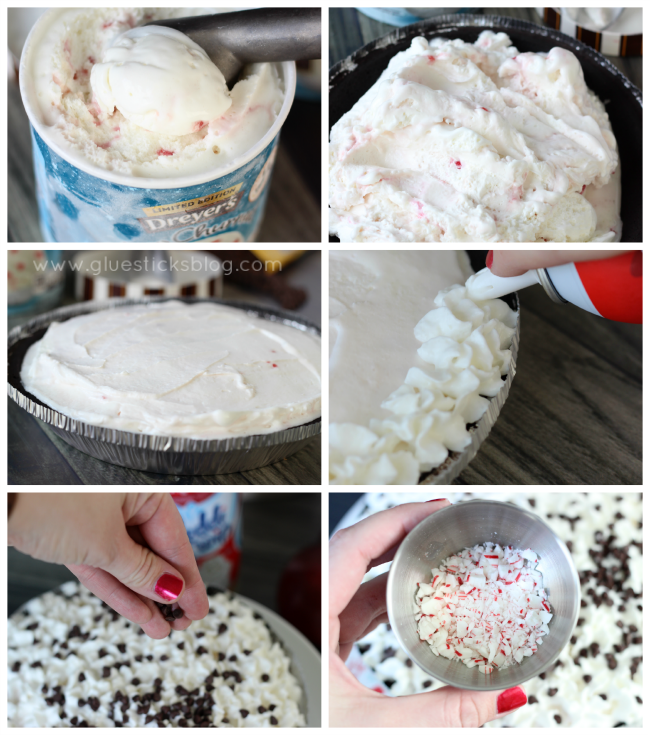 Allow ice cream to sit out until soft enough for scooping and spreading smooth.
Scoop out entire carton into pie shell.
Spread smooth with a butter knife and freeze until firm.
Cover the entire top with small bursts of whipped cream.
Sprinkle with chocolate chips and a crushed candy cane.
Freeze until ready to serve.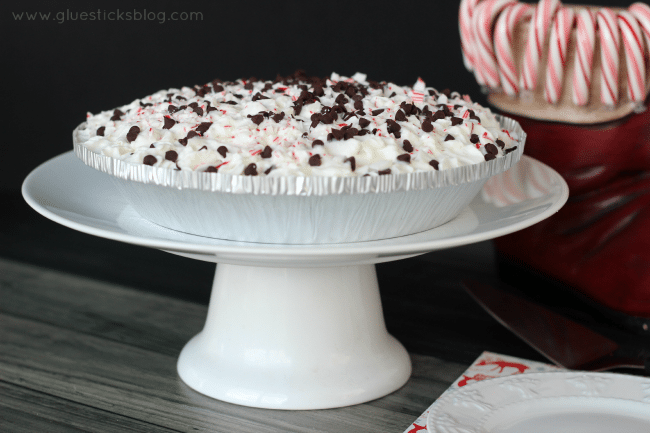 I love that it is no bake and would be so easy to make several to entertain guests this holiday season.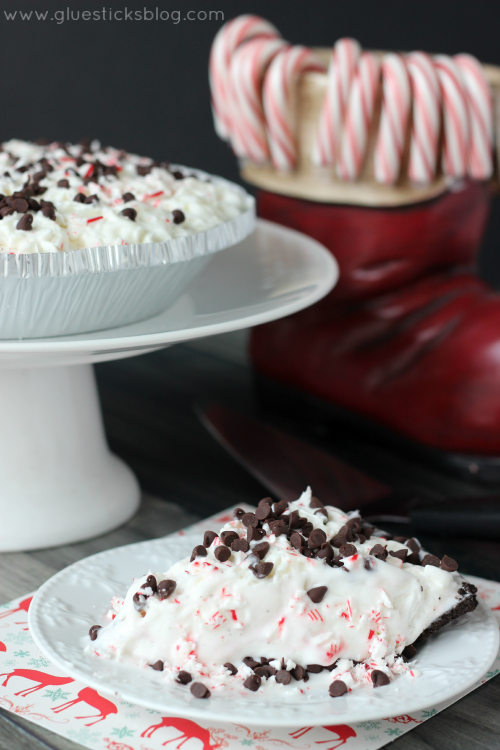 A childhood favorite that my kids can now enjoy too. It is one of their favorite desserts and they were more than happy to help finish off the entire pie after Kaylee's Christmas concert at school!
And as if a peppermint pie wasn't eye candy enough for you, here is a candy cane peppermint ice cream cake that I made for Aaron's birthday last year! He had an "Elf" birthday party and this was the Candy Cane Forrest.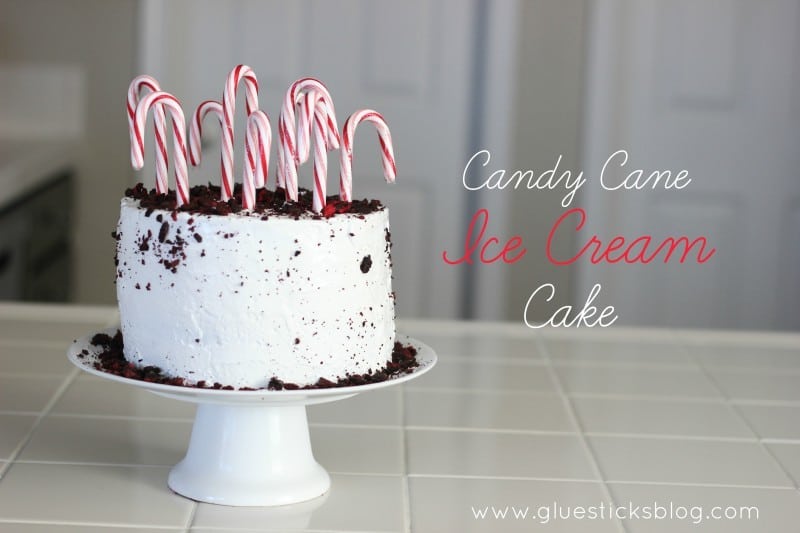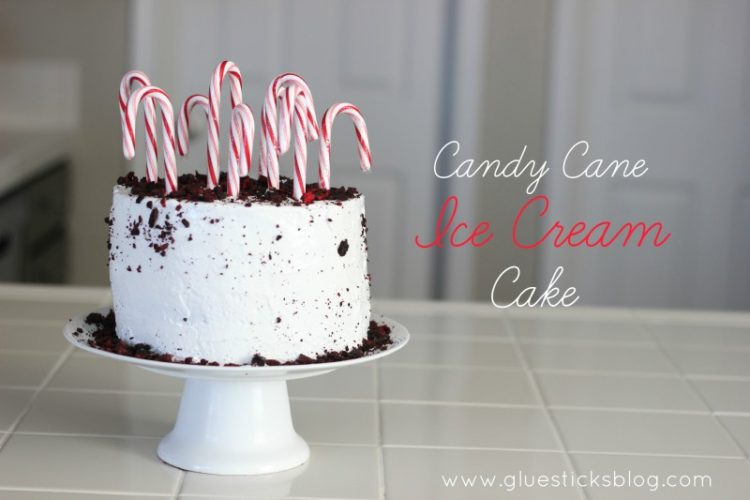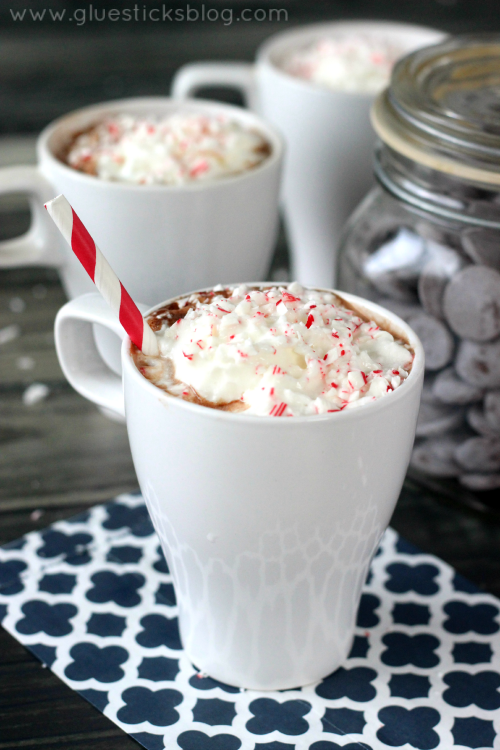 Peppermint Hot Chocolate Recipe