Here are two free printable Valentines including a tic tac toe Valentine's Day cards and printable Air Head candy card! Perfect to make in bulk for class parties. This post contains affiliate links.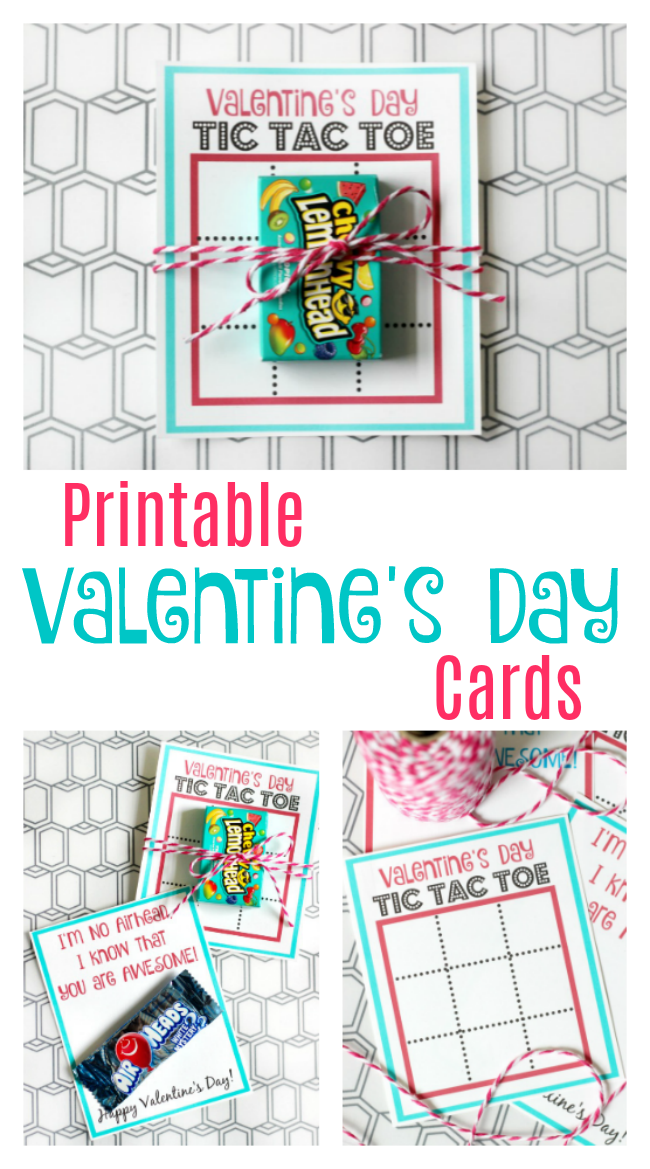 Watch our step by step video!
I like to think of myself as a crafty mom, but the past couple of years we've done boxed Valentine's because:
1: I usually procrastinate these things.
And
2: They are so easy!
This year I decided to get a head start and make a couple of printable Valentines for the girls to give out to their classes this year, and if I am going to take the time to make them for my girls, you know that I am going to save them and share them with all of you too. I am thrilled with how these turned out. So bright, colorful and (of course) come with candy.
Printable Tic Tac Toe Valentine's Day Cards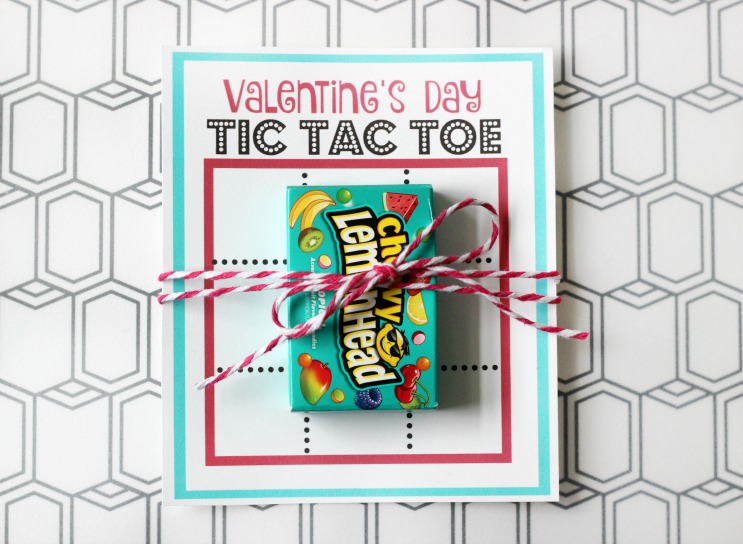 These tic tac toe Valentine's day cards are fun and interactive and oh so easy to put together. Kids will have fun playing this game with each other! We used chewy
Lemonheads
, but there are so many other candies that would work like Skittles, M&M's, Smarties, Sweet Tarts, or healthier snacks like raisins, Goldfish crackers, yogurt or chocolate raisins, or organic fruit snacks. Speaking of healthy Valentine's day treats, check out these
heart strawberries
!
Printable Air Heads Valentine's Day Cards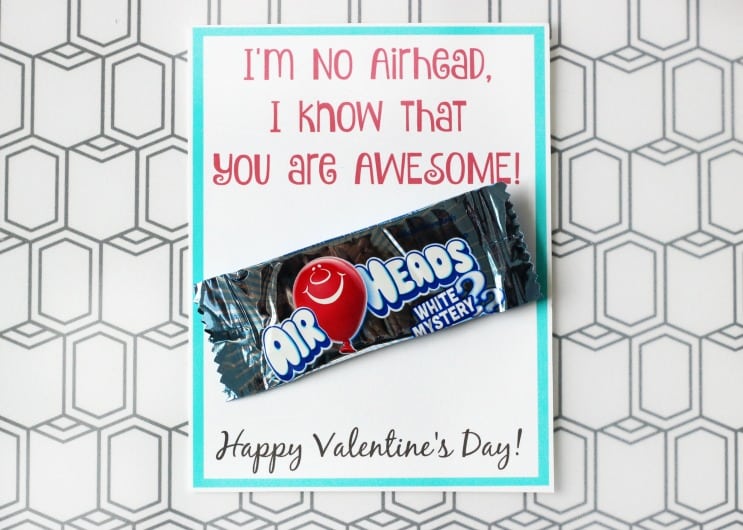 Airheads are one of my FAVORITE candies. They are the perfect size for this cute printable and a great way to let a friend know that you think they are awesome. Use scotch tape or glue dots to attach the candy to the card.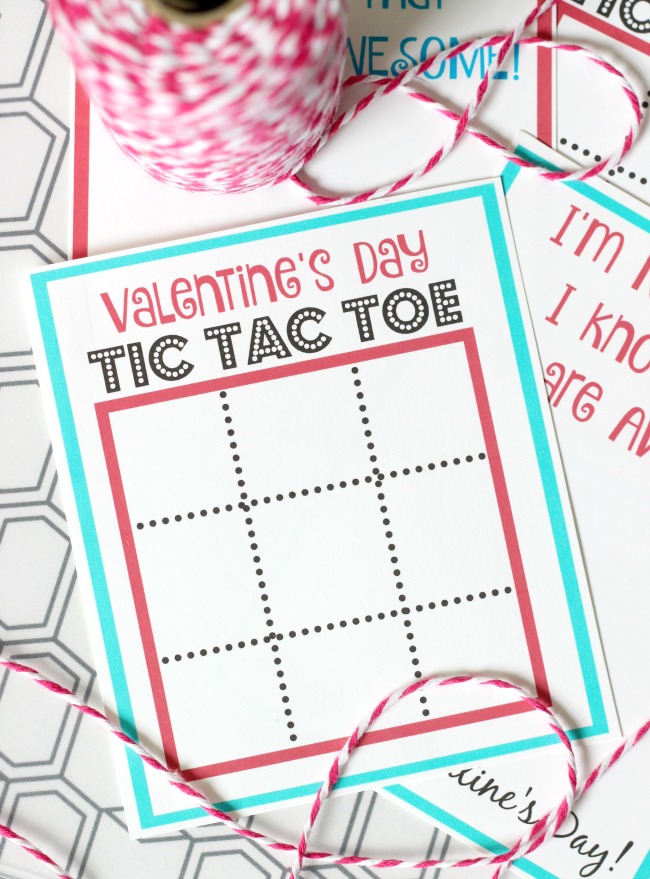 Just print, cut, and attach a candy!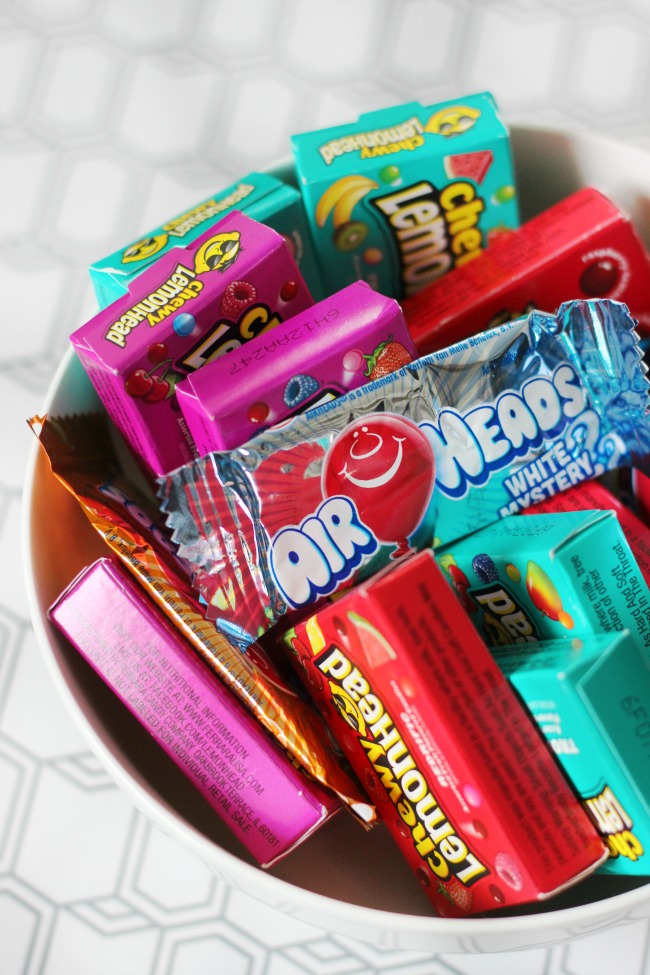 THE CANDY…here is a great tip. Order it online instead of making a trip to the store. You know, how us Amazon and Oriental Trading moms do. I ordered my candy from
Oriental Trading
this year. Their prices are fantastic, you can usually get a deal on shipping and the variety is great! I also picked up a spool of
pink and white baker's twine
for a few bucks.Oriental trading has a great year around selection of candy. We've ordered candy in the past for
Halloween
and
Christmas
, too!
Tic Tac Toe Valentine's Day Cards to Print For Class Parties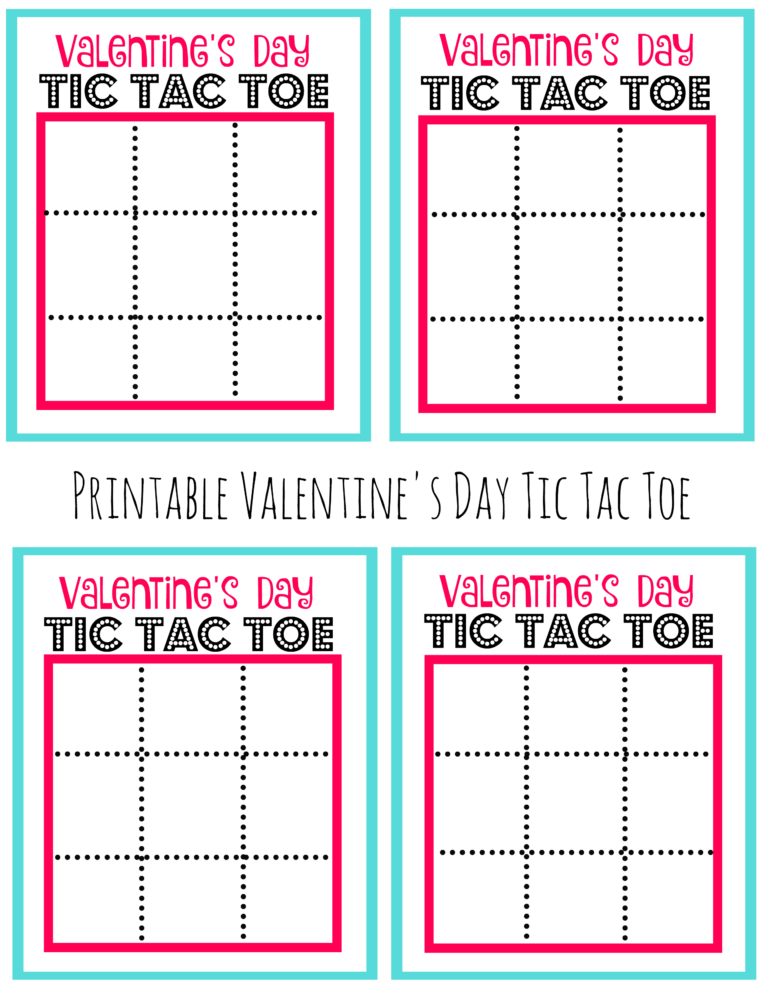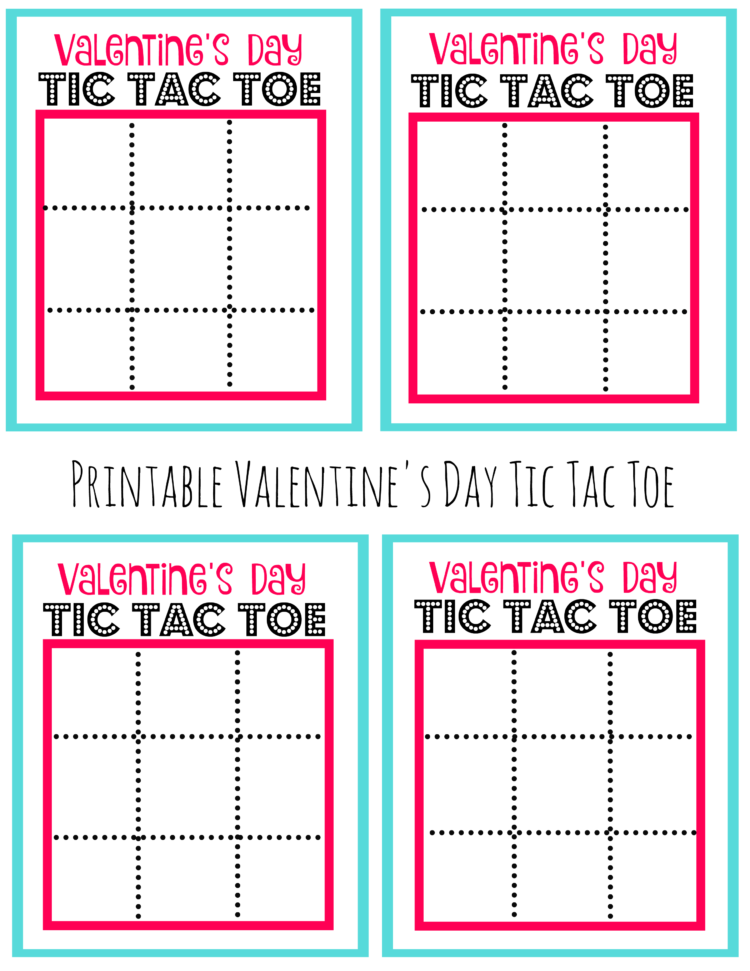 To print a copy of the Tic Tac Toe printable, click here!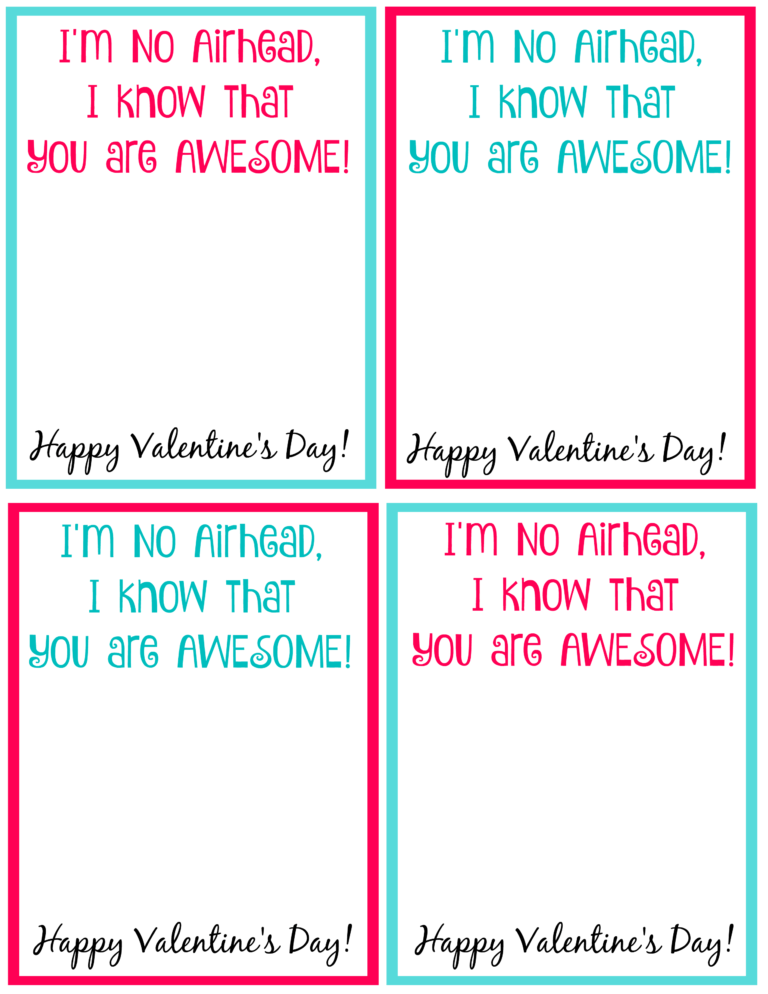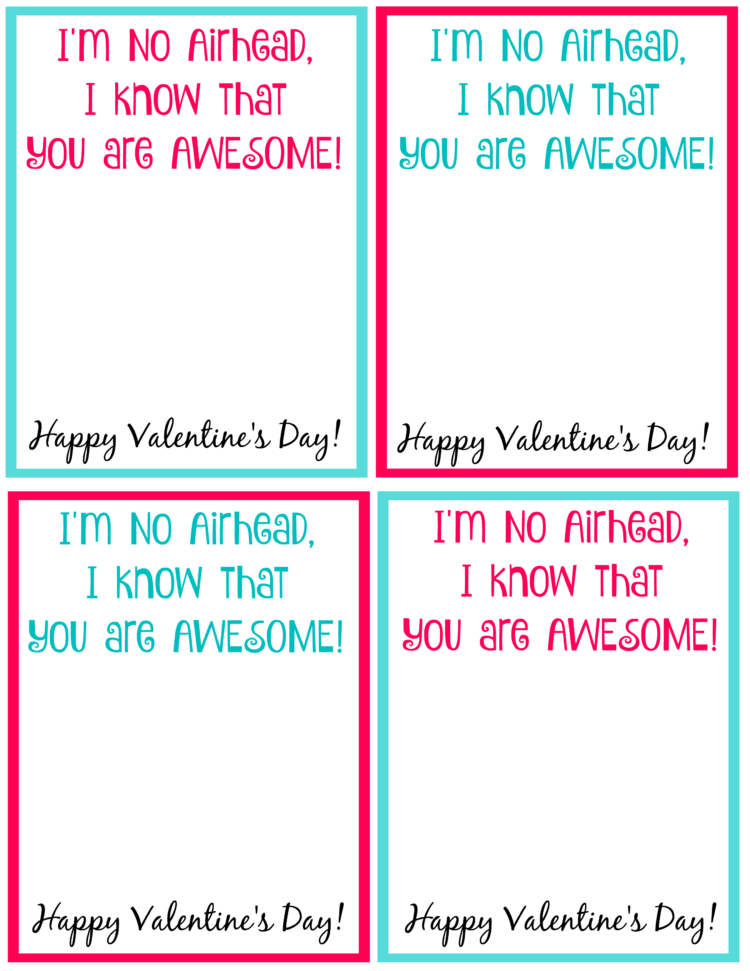 To print a copy of the Air Head printable, click here!
If you like printable Valentines you might also like these other Valentine's day ideas!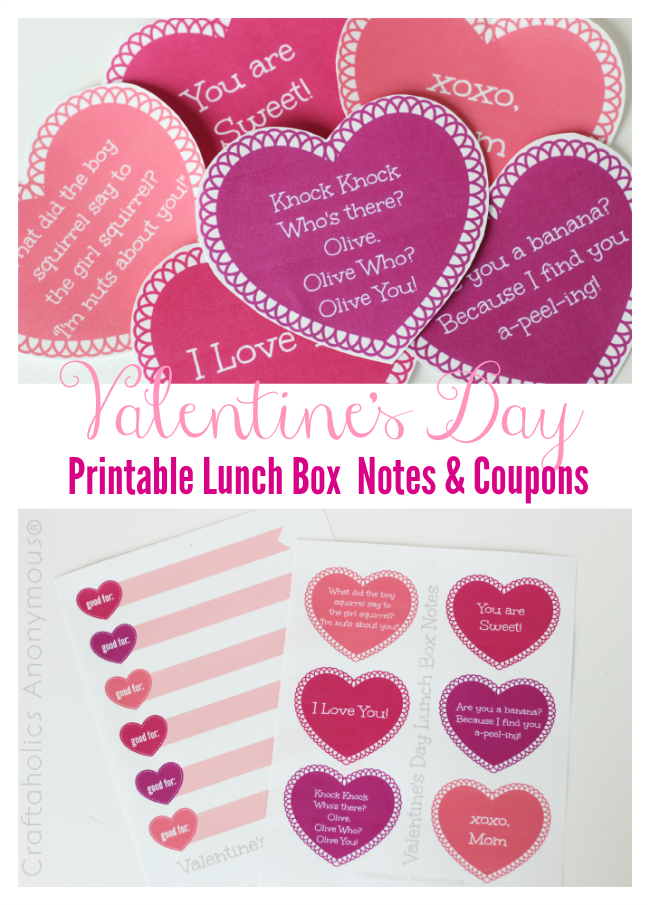 Printable Valentine's Day Lunch Notes and Coupons
A combination of blank (fill in) notes and printable jokes to make lunch time fun in February! Be the cool mom this February by tucking in a note or two into their lunch!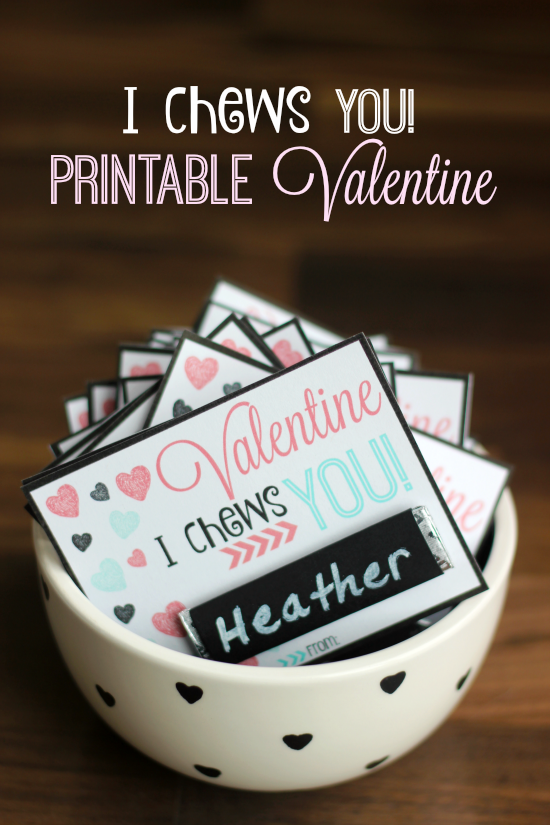 I Chews You Printable Valentines
Add a stick of gum and this Valentine is complete! I made these for the girls that I work with at church (12-13 year olds). The gum was a hit! A great Valentine's day card for teens to give to each other.