A platter of heart strawberries is a healthy and sweet Valentine's day treat! Perfect for class parties, preschool, or school lunches!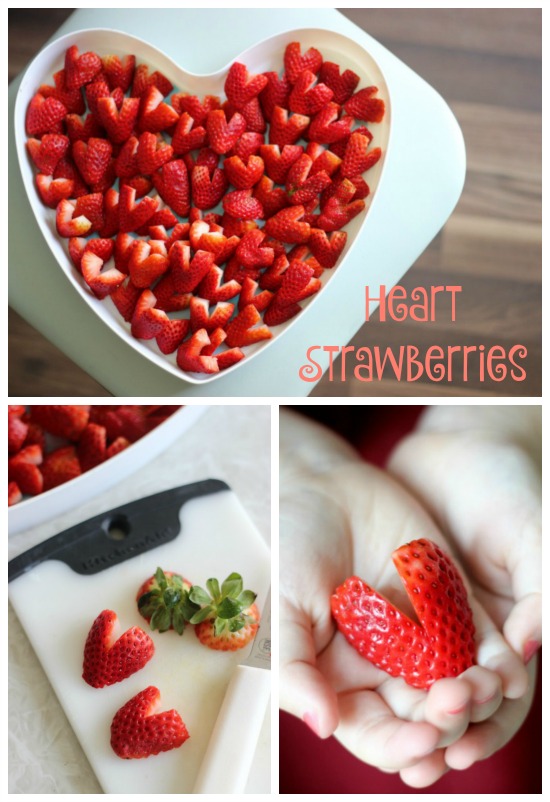 This school year I have been fortunate to be able to organize a few simple class parties for Kaylee's 2nd-grade class. For Valentine's Day the kids made little bags earlier in the week to hold their cards and today the children exchanged Valentines and had a great time reading through them while snacking on a small plate of treats.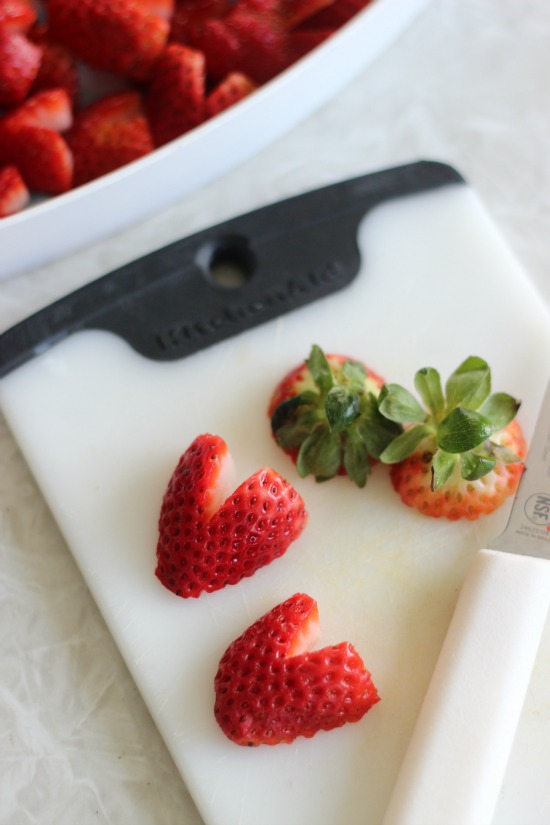 We did the usual 100% juice boxes, a mini cupcake, and a few conversation hearts. I also wanted to add a little something on the healthier side so I brought a platter of heart strawberries. They turned out so pretty and the light in my kitchen was perfect so I did a quick photo shoot before walking out the door 🙂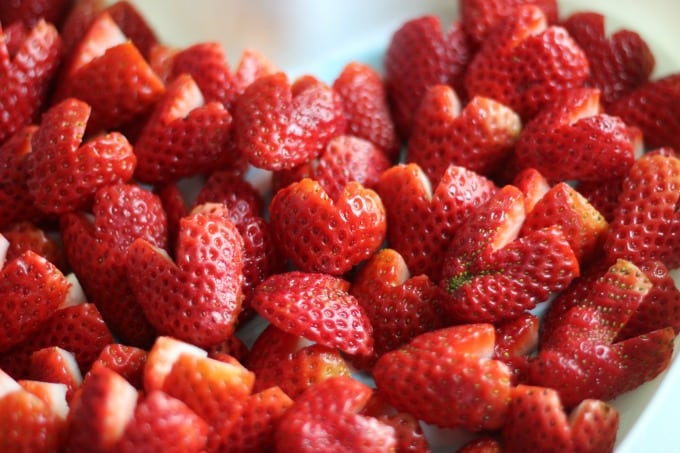 Aren't these beautiful? You can almost smell them through the screen. Strawberries are my favorite and the kids loved them and thought they were "so cute".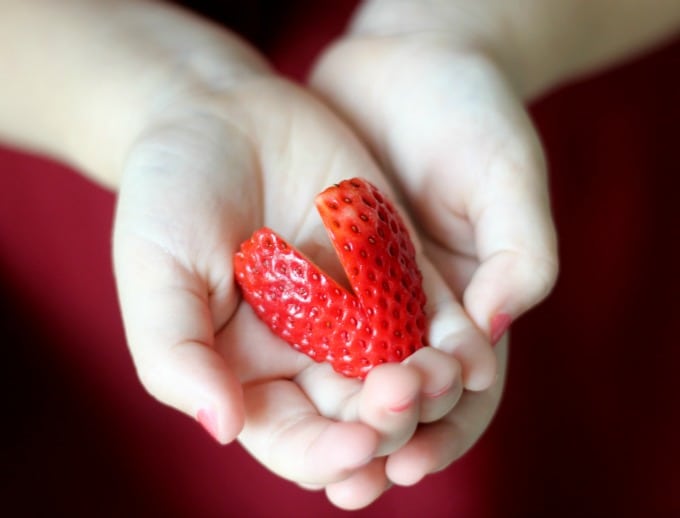 It was as simple as slicing each berry in half and cutting a "v". I cut up two packages in about 10 minutes. I'll have to remember to make these every year. They were an absolute hit!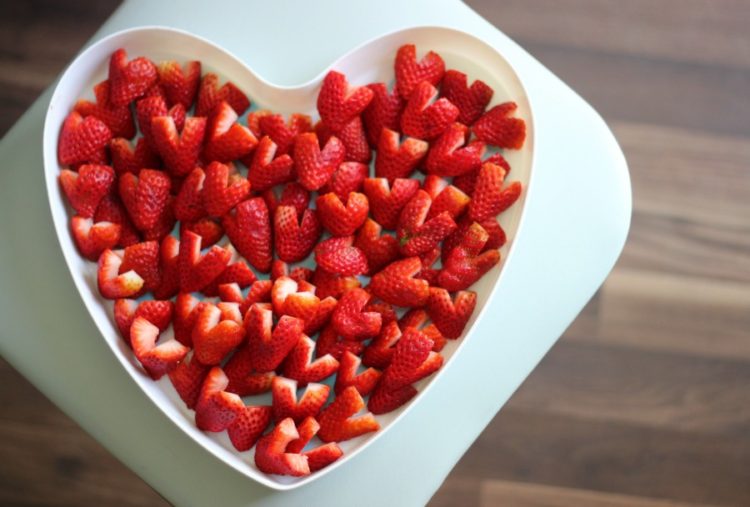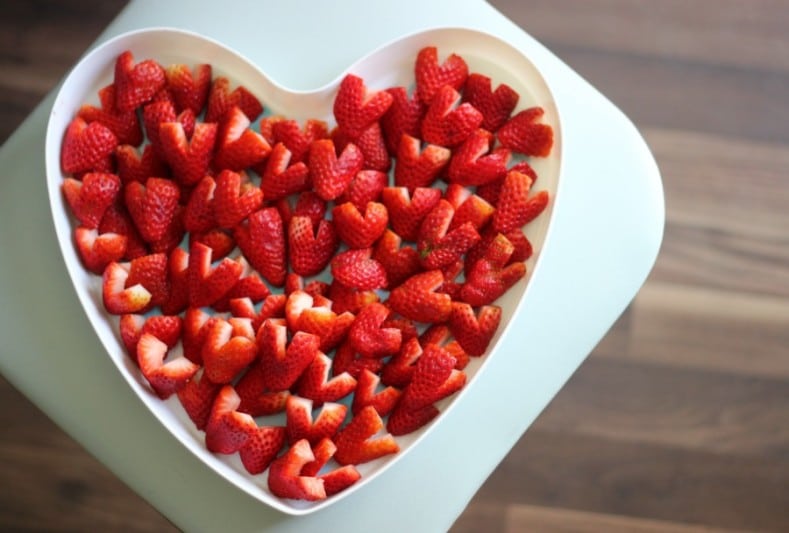 You might also like these 50 non-candy Valentine ideas from I Heart Nap Time!
Here is even more Valentine's Day inspiration!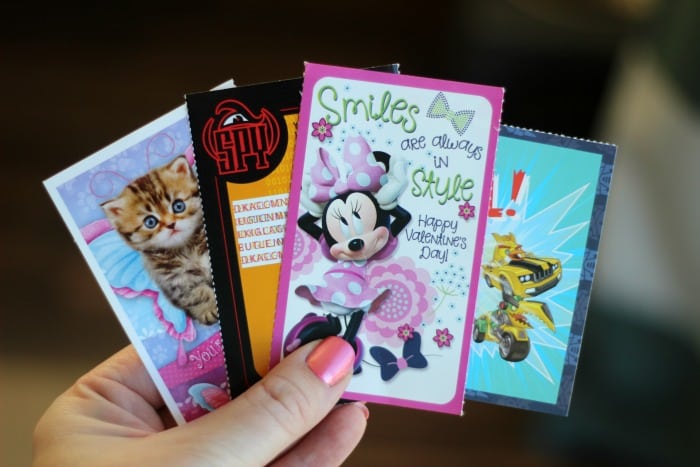 A quick and easy tip! Buy boxes of Valentines on clearance and use as lunch notes throughout February!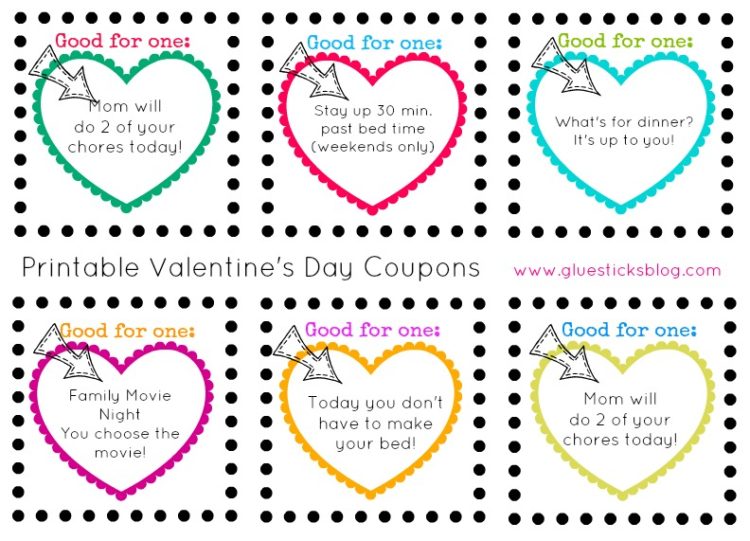 Valentine's Day Printable Coupons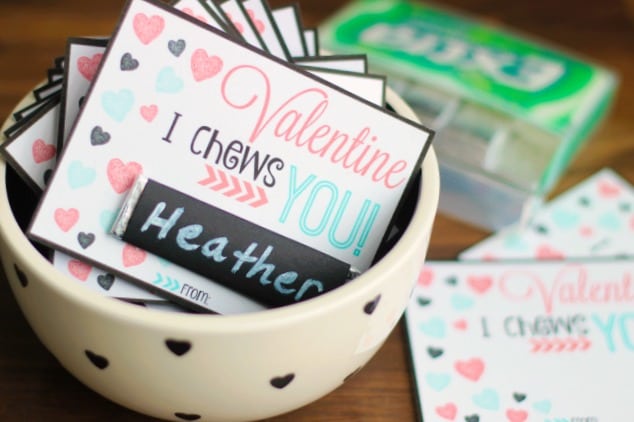 I "Chews" You Valentine's Day Printable Cards
With Valentine's Day just around the corner, here is a fun (and free!) printable Valentine to make for a crowd! They would especially be fun to make for teens and tweens.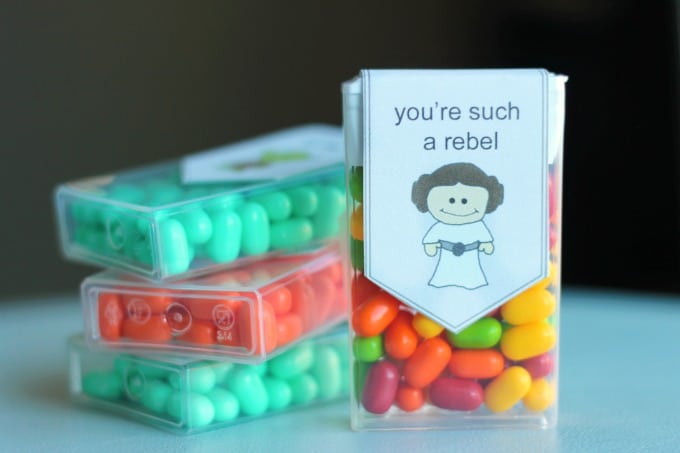 Star Wars Valentine's Day Printables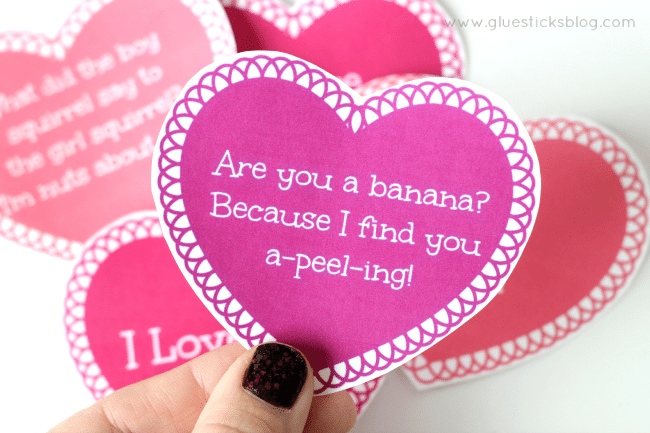 Valentine's Day Lunch Box Notes and Jokes
Free Valentine's Day printable cards, jokes, creative lunch ideas, Valentine's printable coupons and more!