Darling reindeer candy tins that come together quickly for the perfect holiday party favors! You can also add numbers and use as a fun advent activity!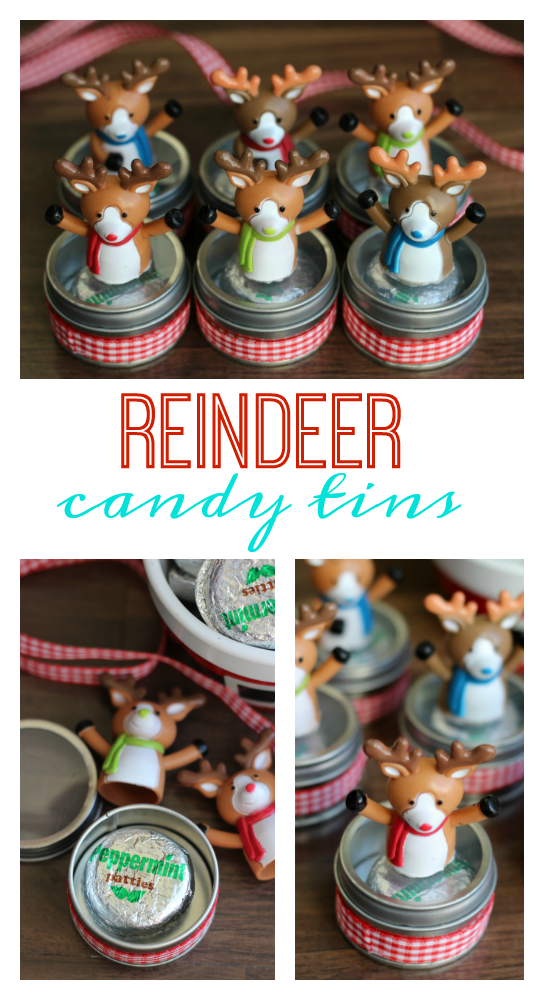 Simple is best when it comes to making holiday crafts for a crowd. These reindeer tins were so easy to make! We filled them with mint patties, but you can use whatever you'd like! Holiday M&Ms, butter mints, or even with strips of paper as a fun advent activity. Add numbers to the tin and have the kids open one each day and do the activity listed on the paper!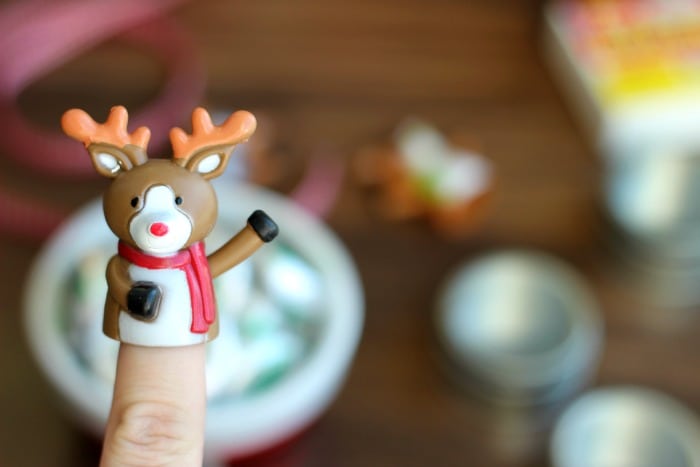 I found these reindeer finger puppets at Oriental Trading. They come in a pack of 24, making them just the right size for a class party at school.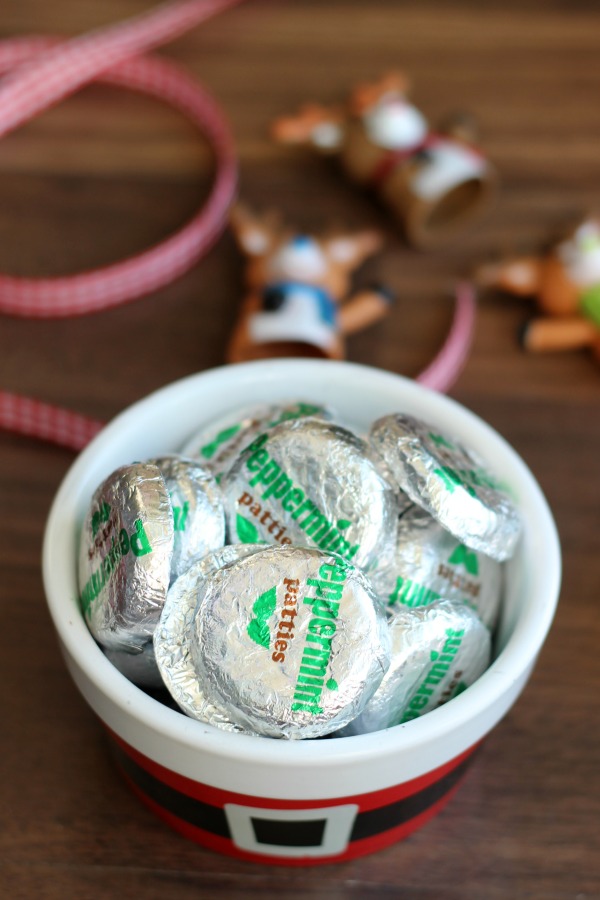 I also picked up some peppermint patties and candy tins.
Reindeer Candy Tins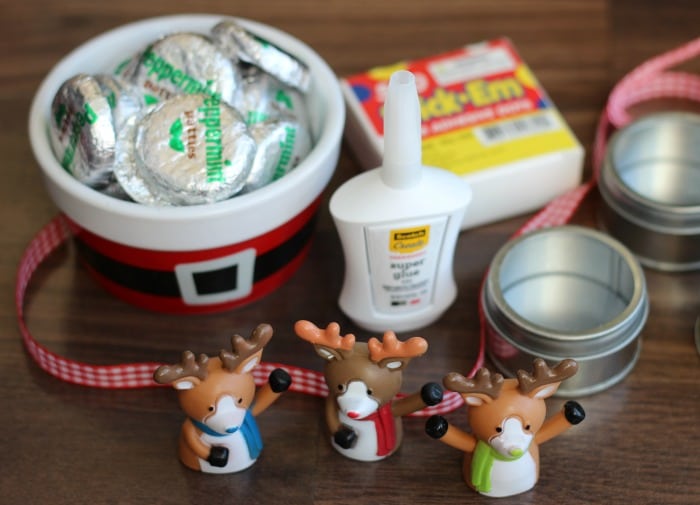 Supplies:
Ribbon
Glue Dots
Super Glue*
*Just a note: super glue and I are NOT friends. I hate using it, but recently found a super glue gel that I like so if you are challenged in that area like I am, you might give that a shot too. I've seen it at both Walmart and Target.
**One more note: the candy tins that I used, for the most part, were great. There were a couple that though were REALLY tight when trying to open so I set those to the side. After all, these are made for kids, and that would be frustrating to not be able to get them loose. So just check and try to open/close each one a few times to loosen them up or whatever.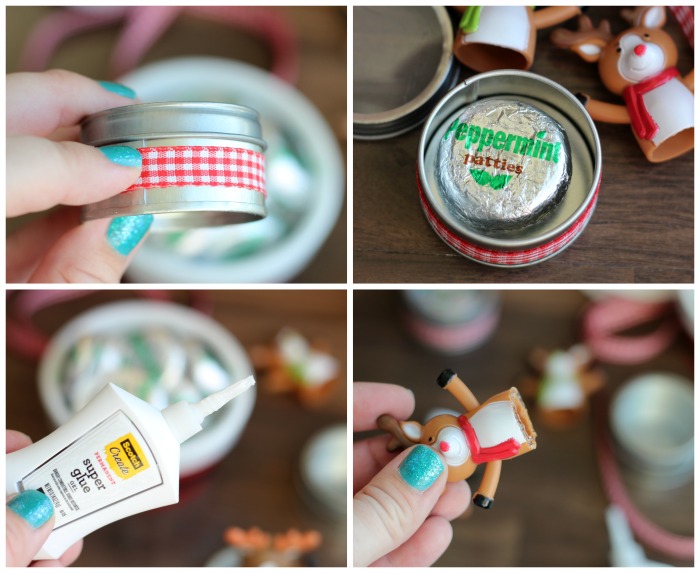 1. Wrap ribbon around tin and secure with a couple of glue dots. Hot glue would work great as well.
2. Fill with candy/treats. Place lid on top.
3. Super glue reindeer finger puppet on top of the lid.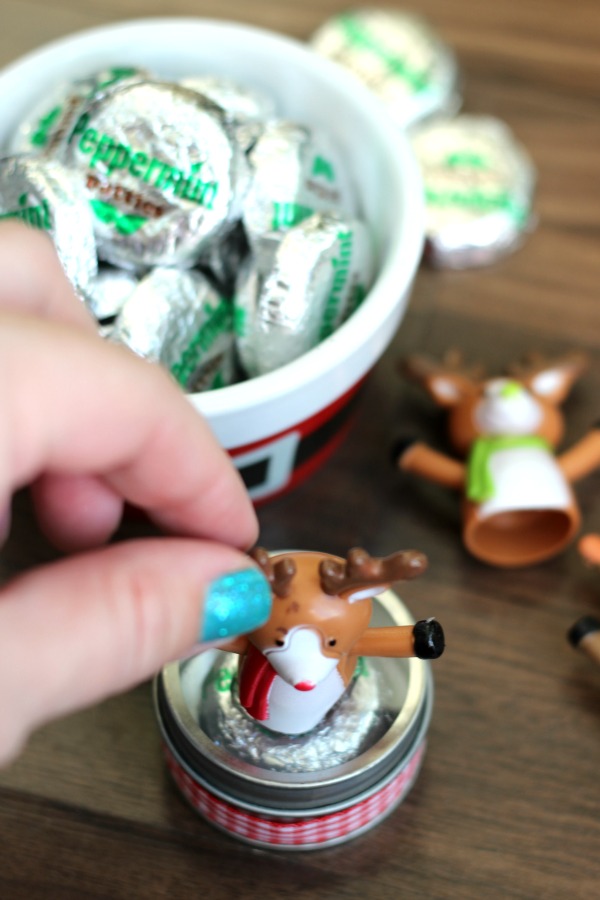 4. Hold for a few seconds to secure. Let dry for at least an hour. Super glue bonds instantly to many projects, but I found that the gel took longer to bond the reindeer to the plastic lid. Once it was dry I could easily pick up the tin by the reindeer without worrying about it falling off.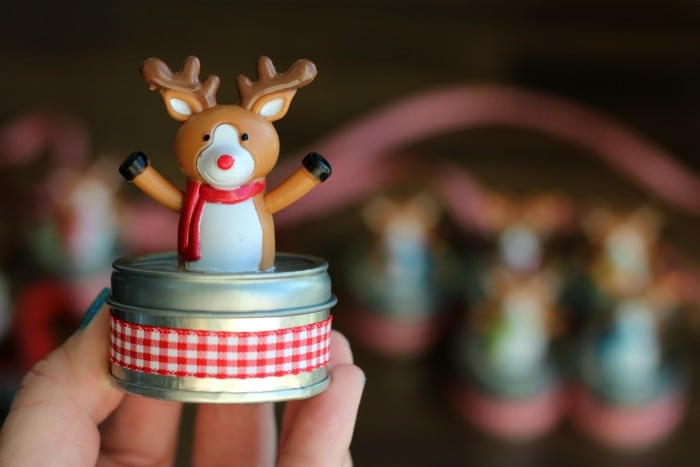 I also saw snowman, penguin, nativity and other holiday finger puppets online, but these reindeer were my favorite.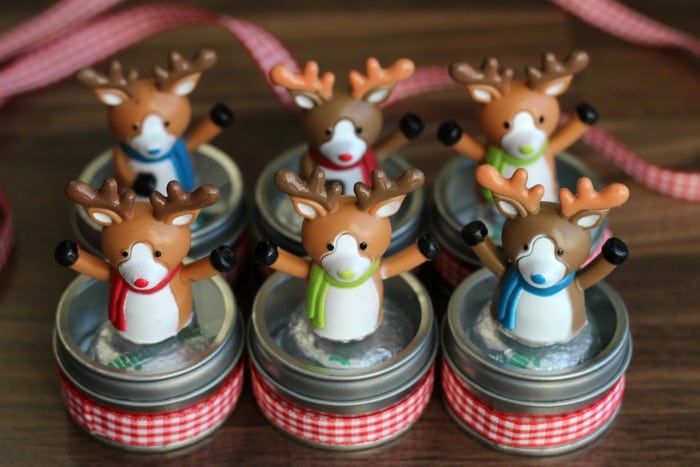 What would you fill these little tins with?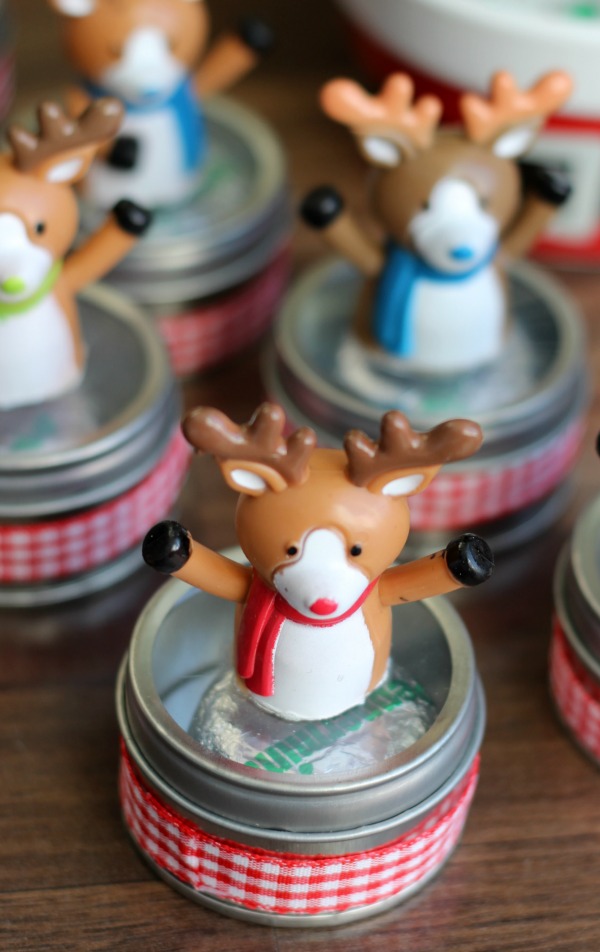 Be sure to check out all of the fun
Christmas and holiday items
at Oriental Trading this year!
Looking for a deal? Visit their coupon page for the latest in sales.
You might also like…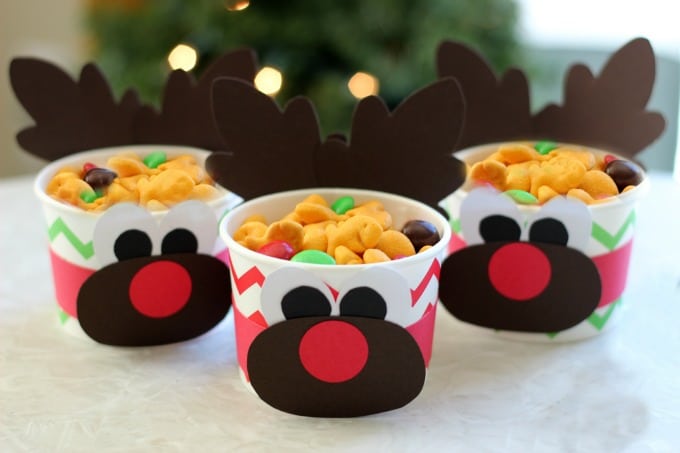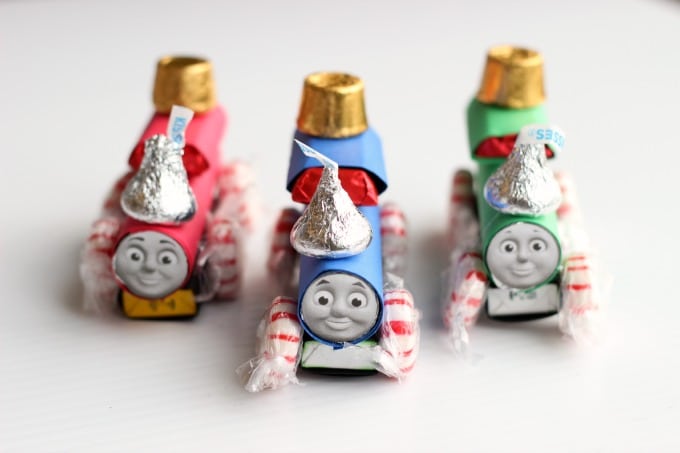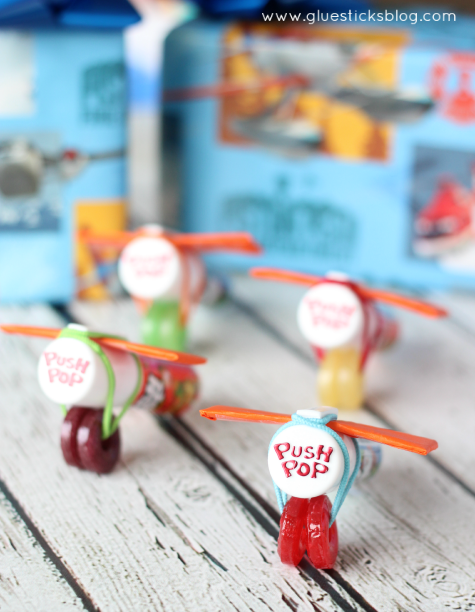 Oriental Trading sent me my supplies in exchange for sharing a fun holiday craft with you.