This post was most recently updated on February 6th, 2021
Fill an inexpensive tote with school supplies that your child needs for the new school year! Label it with the grade level and give to the teacher as a way to organize the classroom and deliver school supplies at the same time! This post brought to you by Dollar General.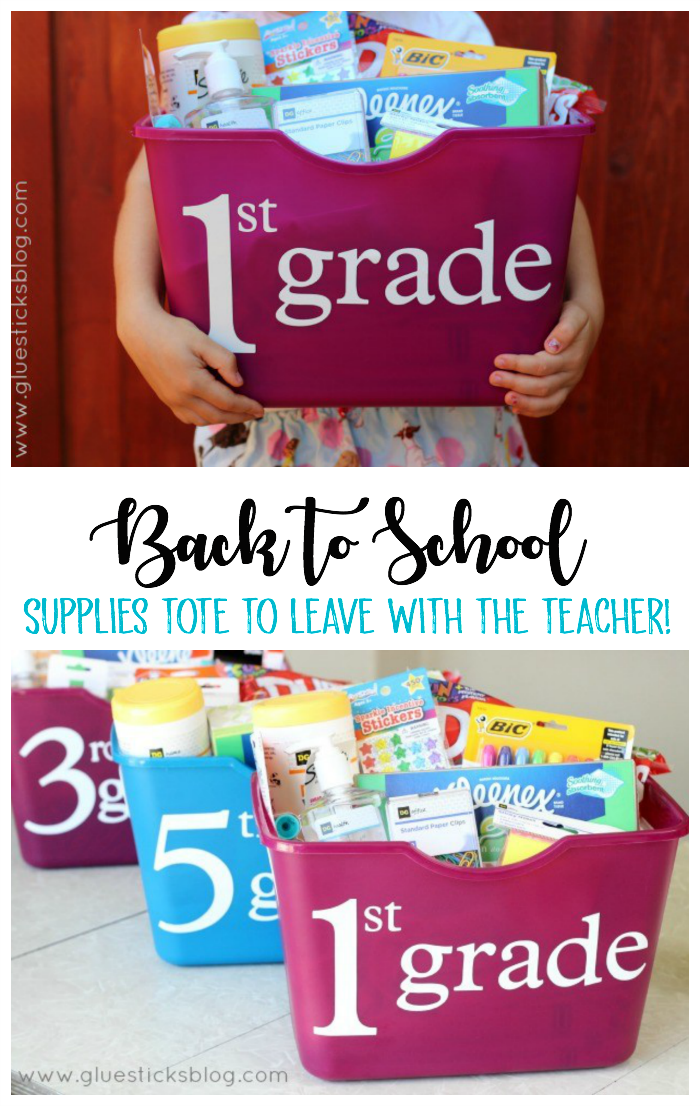 As much as I don't want to think about it, the summer is winding down and school will be starting before we know it. And with that comes back to school shopping!
Every state does school supply lists differently. When we lived in Ohio, we'd pick up the class supply lists before school started and bring all of the necessary supplies the first day of school. They usually ran about $30 per child. We also paid $40 in fees per child for books, etc.
When we moved to California I was very surprised to not have a single class list. They sent home classroom wish lists, but didn't require parents to purchase items. I believe it is because of a law recently passed to that affect, but I know that this can place a burden on the teachers to make sure their budget covers absolutely everything.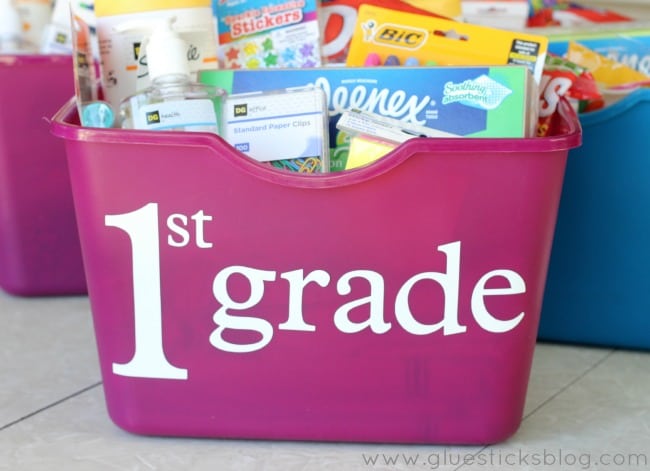 So instead of going school shopping for the kids like I've been accustomed to in the past, we went classroom shopping.
School Supplies Tote for Classroom Organization
I put together a tote for each of the kid's classrooms filled with items that may be useful the first week of school. Things that have been on wish lists I've received in the past.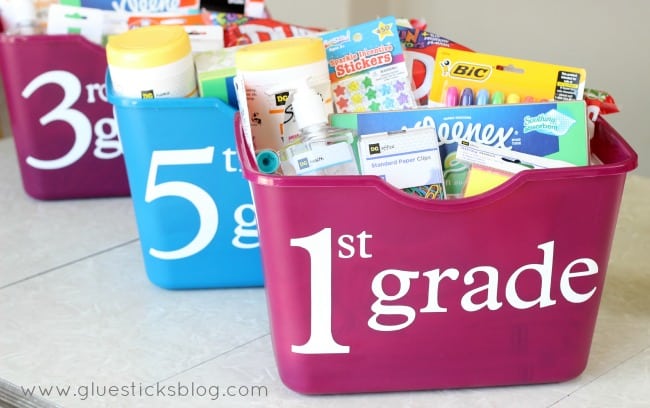 I was able to create 3 totes for about $50.
Each tote included:
Antibacterial Wipes,
Kleenex
Antibacterial gel
Highlighters, markers or pens
Dum Dums (just for fun!)
Stickers
Paper Clips
Post It Notes
Glue sticks
Tote
I used my cricut to cut out vinyl to label each tote with the grade that the kids will be in this year. I still plan on contributing to each teacher's classroom wish list, but I think we have a nice head start!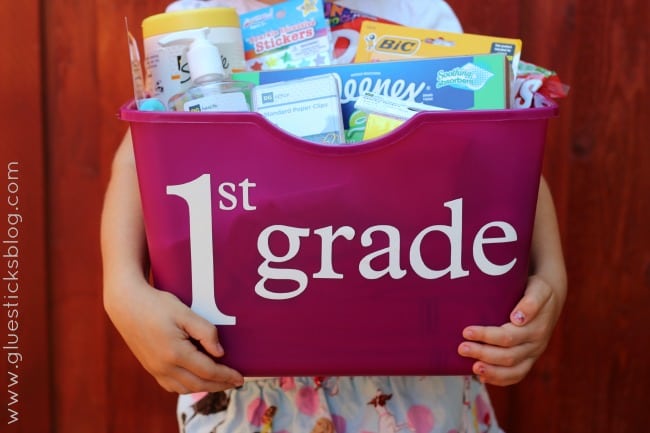 Can you think of anything I may have missed?
Here's a great idea from 30 Handmade Days! School binders with printables! A fun way to document each school year!
You might also like…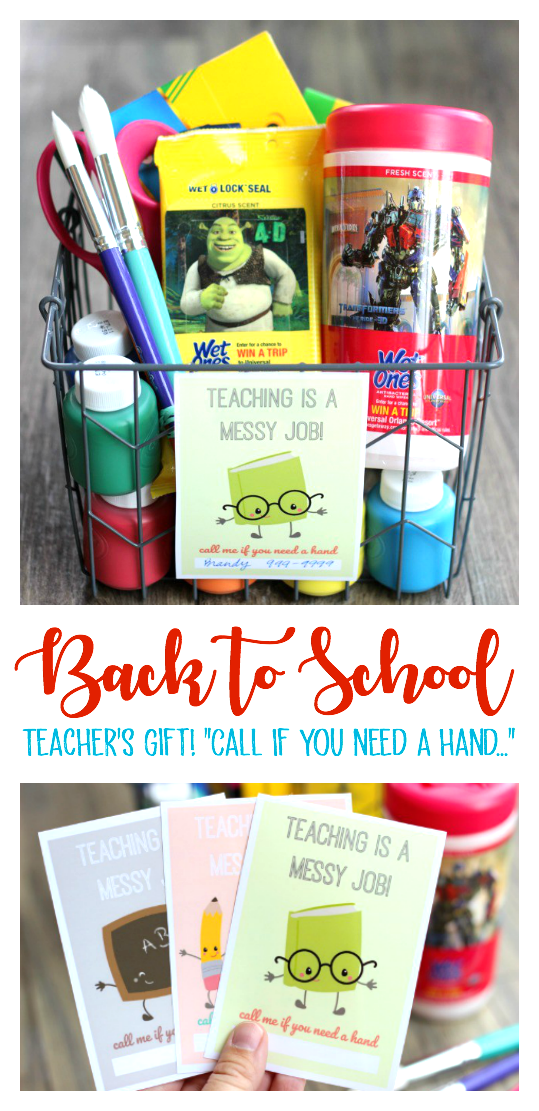 Teaching is a Messy Job Printable and Gift Idea