A fun young women activity and treat all in one! Scripture cookies in a jar. Search scripture verses to find the ingredients. Pack into a jar and send home with each girl to make for her family! Would make a fun family home activity as well. This post contains affiliate links.
Looking for another fun activity to make with young women? Check out our acrylic necklaces and pocket fans!


Watch our step by step video!
I work with the 12 and 13 year old teenage girls in our church's youth group. The girls are so sweet and adorable at that age! We meet on Tuesday nights for youth group activities. I needed to come up with an activity the week that we were moving out of our house. I decided to use up some pantry ingredients at the same time and voila! Scripture Cookies in a Jar. A spiritual activity and practical one all in one. I had everything I needed already!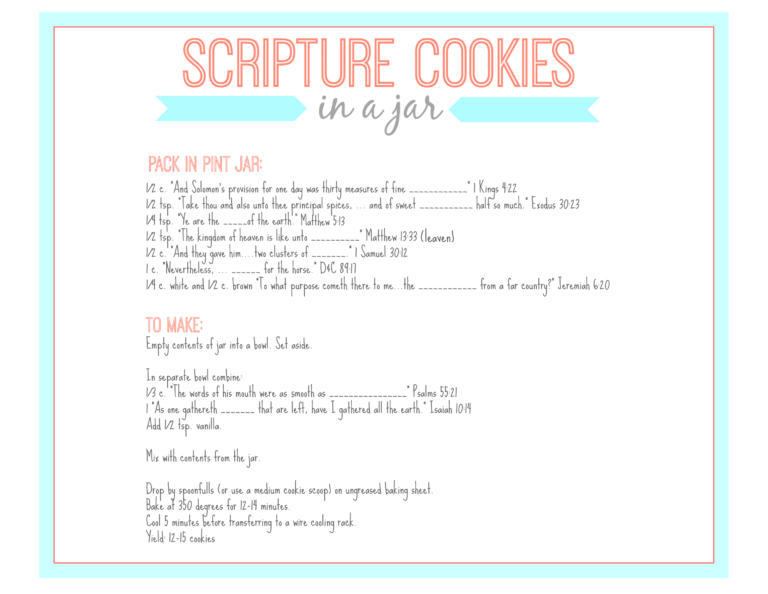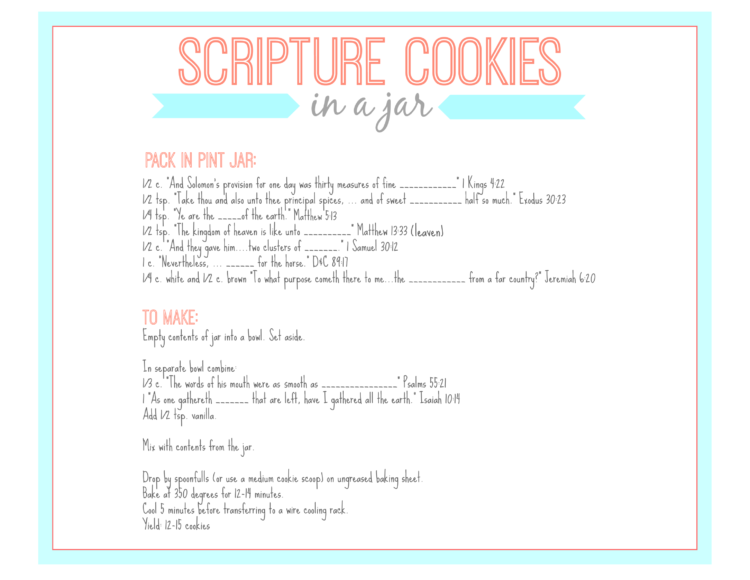 Scripture Cookies In a Jar Worksheet
I made a printable worksheet that you can use too. Just click here to print! Search the scripture references for the key ingredients. ANSWERS: flour, cinnamon, salt, baking soda, raisins, oats, white sugar and brown sugar, butter, egg.
I had a bunch of plastic pint-sized jars leftover from a project so I customized my recipe to fit inside of them. These plastic jars are great to keep on hand for projects with kids. They don't break! Everything fits inside, with very little room to spare. If you use a Mason pint-sized jar, leave the raisins or chocolate chips out and place in a baggie. Both the plastic and mason jar are pint-size, but for some reason, the glass jars hold a little less. You can also use a larger jar.
Layering Ingredients for Scripture Cookie Jars
Watch our video to see how we perfectly layered everything to fit in the jar. Here is the order that works best:
Start with flour then add baking soda, cinnamon, and salt. Add chocolate chips and oats. Pack down tightly. Finally, add the sugars. Pack down again. 
Note: the scripture reference for oats comes from the Doctrine & Covenants. A book of scripture used by the LDS faith. If you are not of the LDS faith, you can use a scripture verse that refers to any sort of grain and have the kids use that for oats instead.
I brought both raisins and chocolate chips and let the girls decide which ones they wanted to use. (Mostly because I don't like raisins in cookies and assume others might feel the same way!)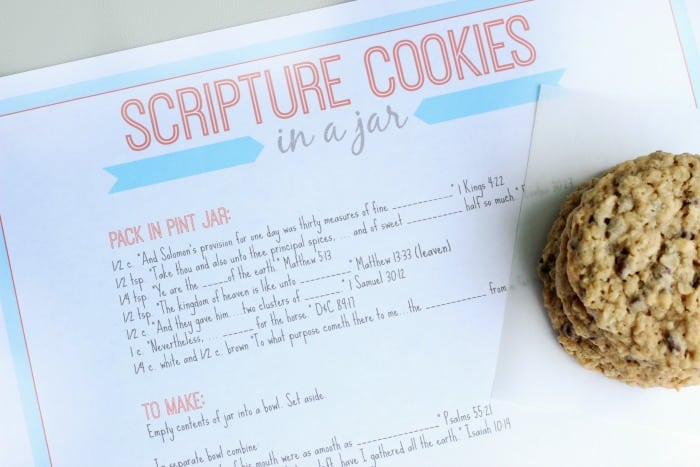 The activity was a success and each girl went home with a
worksheet
that they had filled out together and a jar of cookie ingredients.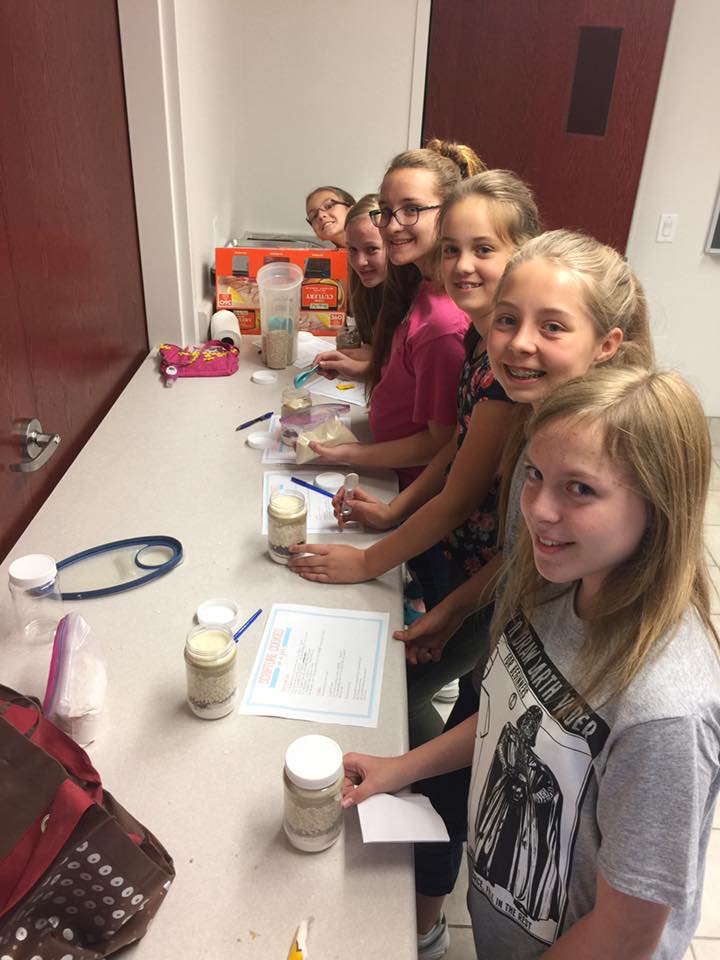 When they got home all they had to do was add an egg, 1/3 c. butter, and 1/2 tsp. of vanilla to their mixture.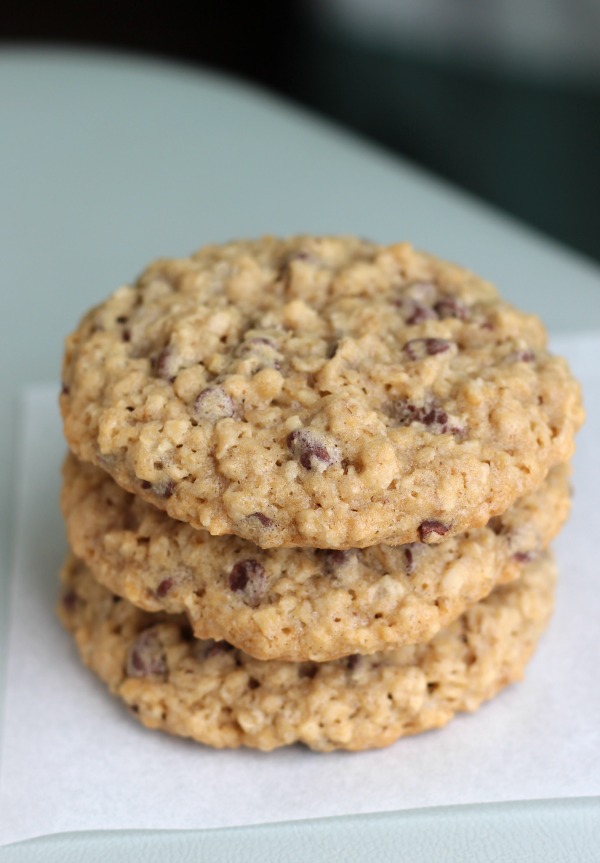 Each jar will make approximately 15-18 cookies. And the cookies are REALLY GOOD. Double the batch and make them on your own sometime. So delicious! I had an extra jar and put it in our RV and made them for our family when we were in Oregon. You can see my easy-bake-sized oven that I'm using for baking in my RV this summer
here in this photo
, ha! It works pretty well though!
Looking at the measurements of ingredients, it's hard to imagine that they'll all fit inside, but they do. Just pack down the sugar and oats and everything will fit just right!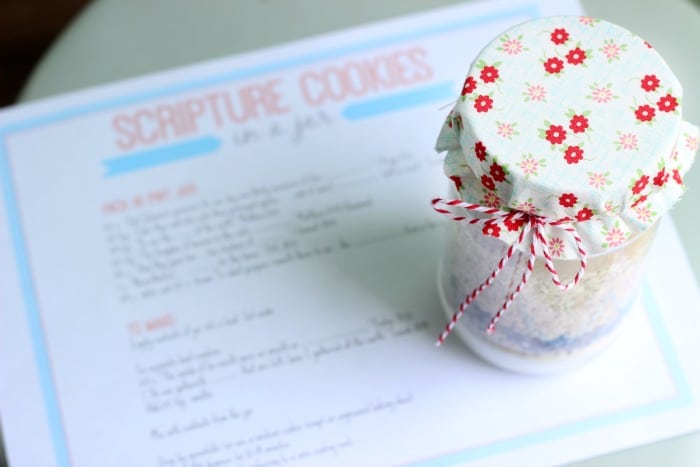 Scripture cookies in a jar would make a fun family home evening activity as well. Just skip the jar part and place you ingredients into a bowl!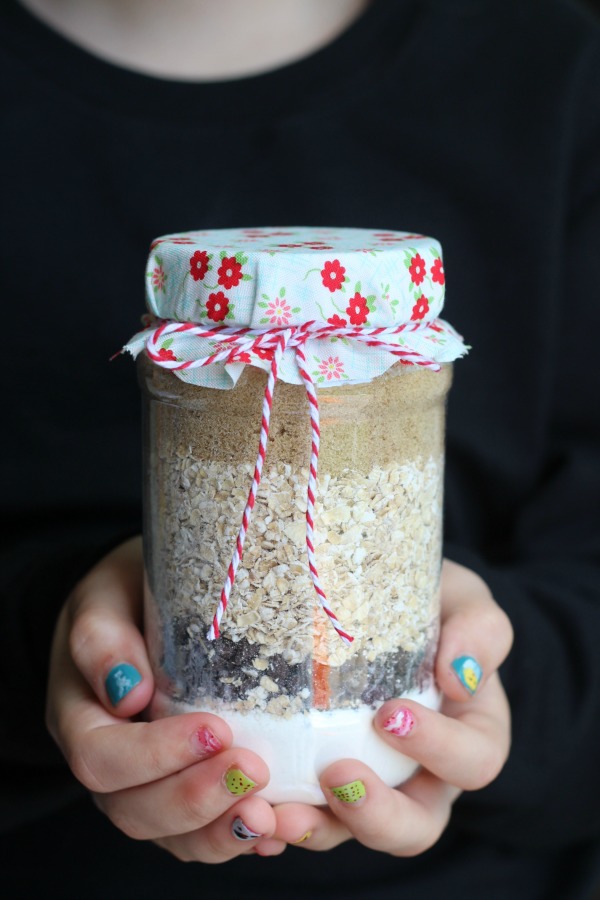 Download your printable cookies in a jar worksheet here!
You might also like…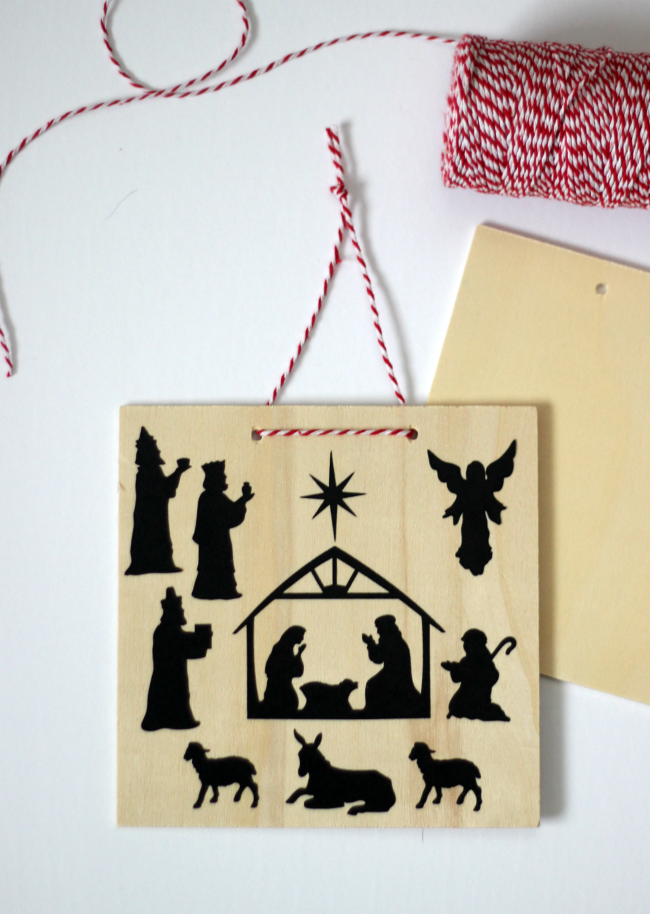 Nativity Wall Hanging for Kids to Make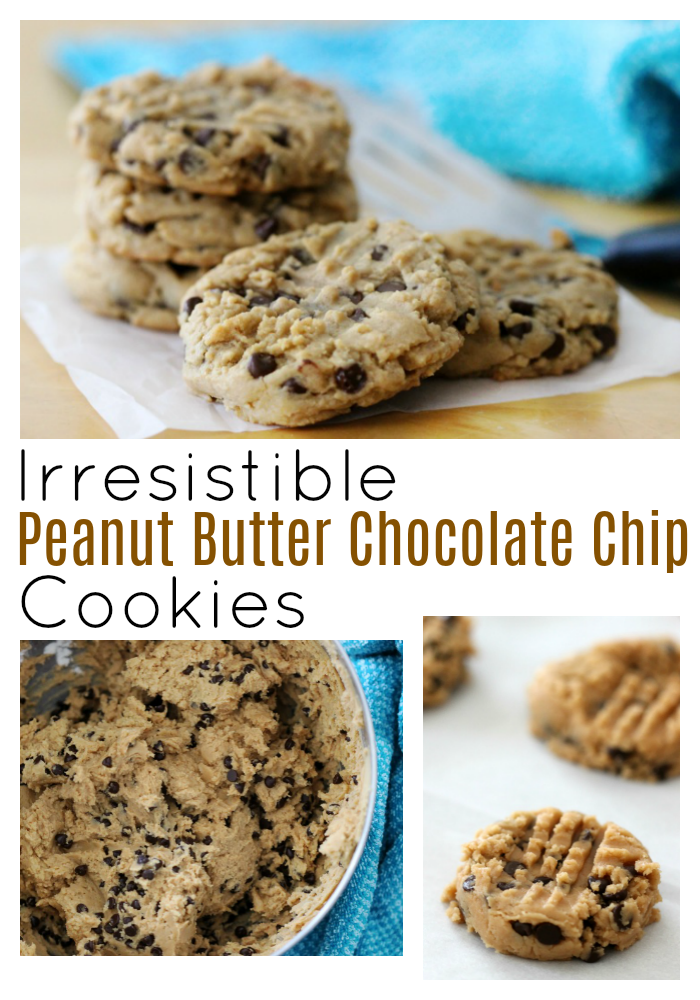 Welcome! I'm Brandy, mother to 5 darling kiddos and a cute black lab named Toby. My husband is in the Coast Guard so we've lived all over the place, turning each house into a home. I love baking, sewing, making cute things with my kids, and sharing what I've learned with all of you!