Free smash book printables for kids and teens! A great way to journal on the go—no fancy supplies needed! This post contains affiliate links.
You might also like our YW Camp acrylic necklaces, our yarn rainbow keychains, or our friendship bracelets!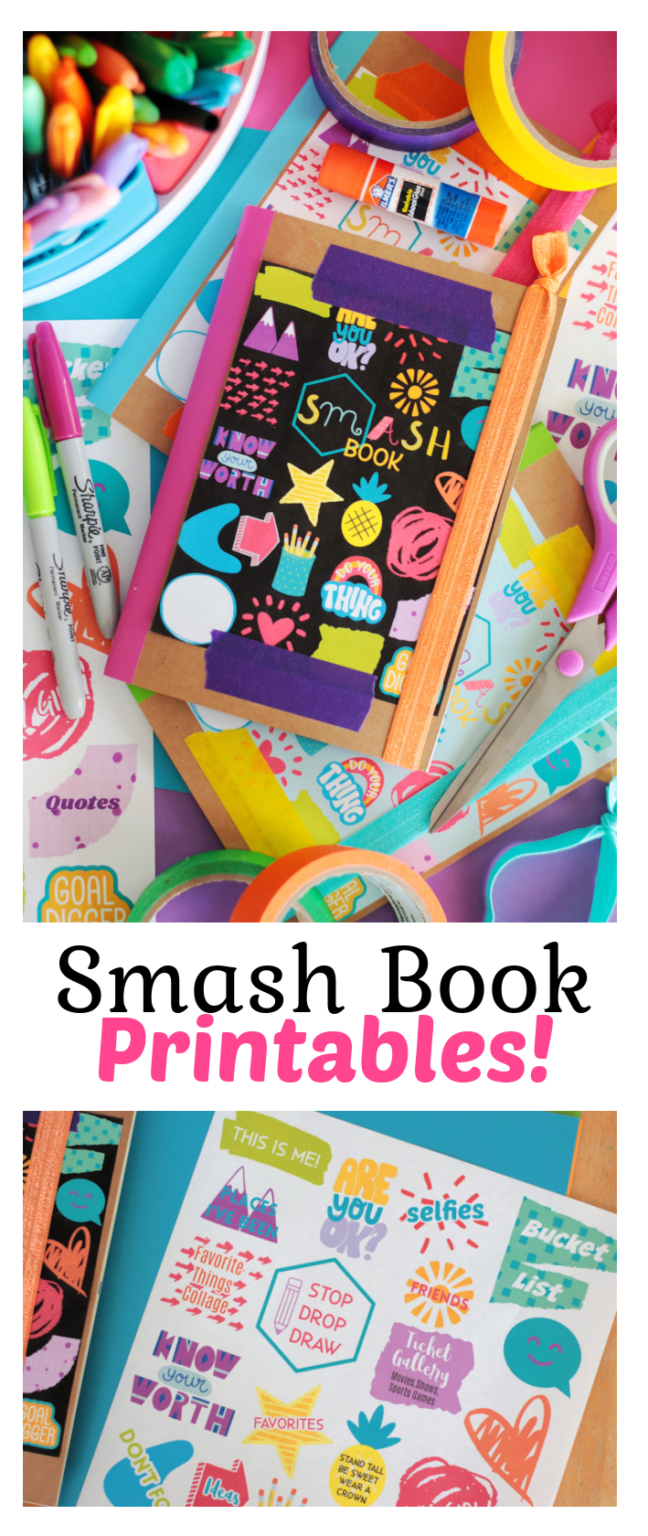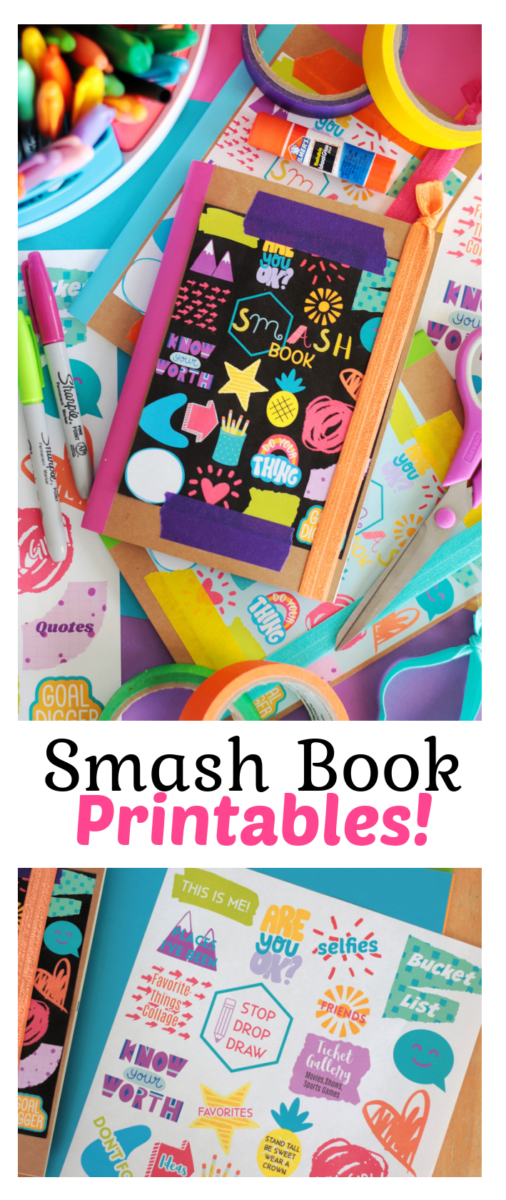 Watch our Video!
Here I am, your friendly local Girls Camp craft coordinator, back again for more craft ideas! We're having our first camp meeting this month and I've been busy coming up with mock-up craft ideas to present to the girls. They'll select which ones they'd like to make this year, and then the busy work starts—prepping everything! I love making printables, and these smash book printables were a blast to work on. My own daughters were chomping at the bit to get their hands on them.
What is a Smash Book?
Remember how scrapbooks used to be before they became fancy masterpieces? They were raw, busting at the seams, and full of items taped or pasted in. That's what a smash book is. Instead of painstakingly organizing each page, covering it with page protectors, and compiling everything into a fancy album you simply add to it as inspiration strikes. Tape, paste, clip, glue—anything works.
These smash books would be fun for summer camp, youth activities, birthday parties, or an afternoon crafting with friends. I've heard of quite a few Young Women groups who use these on Sundays for the girls to tape in handouts and take notes.
Tape in notes from friends, a collage of your favorite things, photos, ticket stubs, handouts, magazine cuttings, candy wrappers—whatever you want!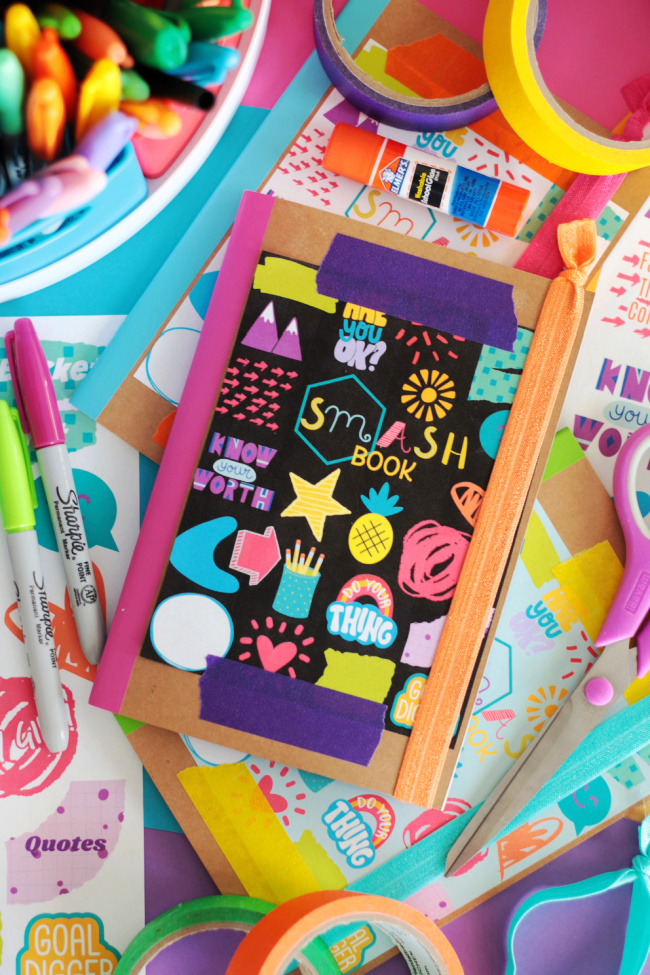 The smash book station will be set up all week at camp so that they can have access to my giant stash of papers, ribbon, markers, and other embellishments as much as they want. Some may want to blast through and create dedicated pages, others might prefer to just cut out a bunch of things and keep them in an envelope to use at a later date.
They can add handouts from camp to them, photos of themselves with their friends, quotes they liked, and anything else they want to remember and keep close to them. I made sure to include an elastic ribbon to wrap around each smash book because as you start taping things inside they will start to expand!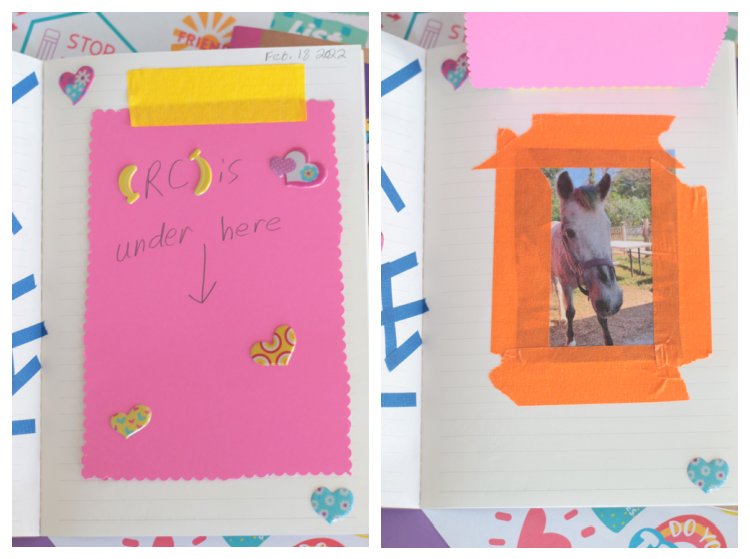 My 10 year old wanted to make one too. How fun is this page she dedicated to her favorite pony? When you lift the pink flap this cute photo is underneath. She's only done a few pages but has had a lot of fun taping in photos of her favorite things and making notes.
Example Smash Book Pages
Here are a few page examples that I have to show the girls. I can't wait to see what they come up with, and honestly hope that theirs look nothing like mine and uniquely their own.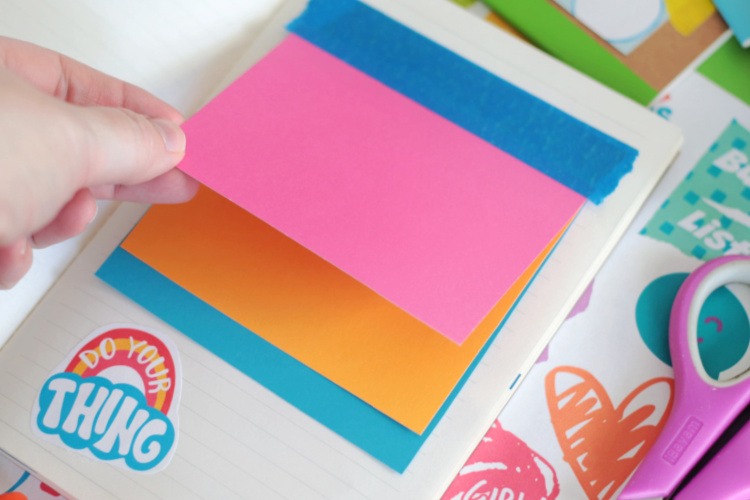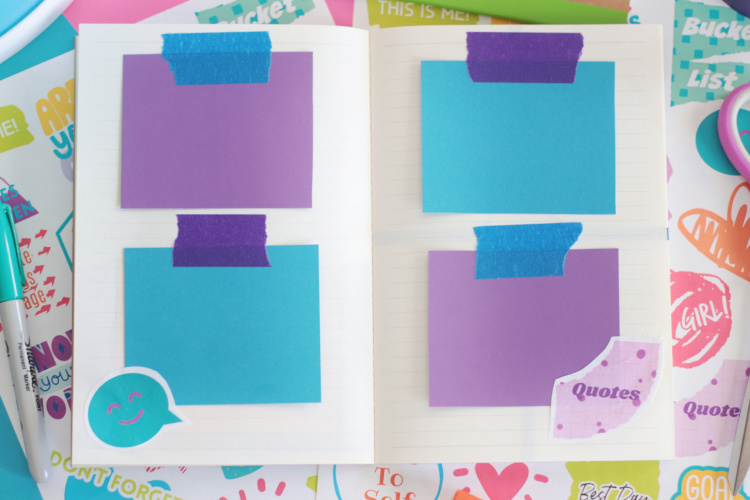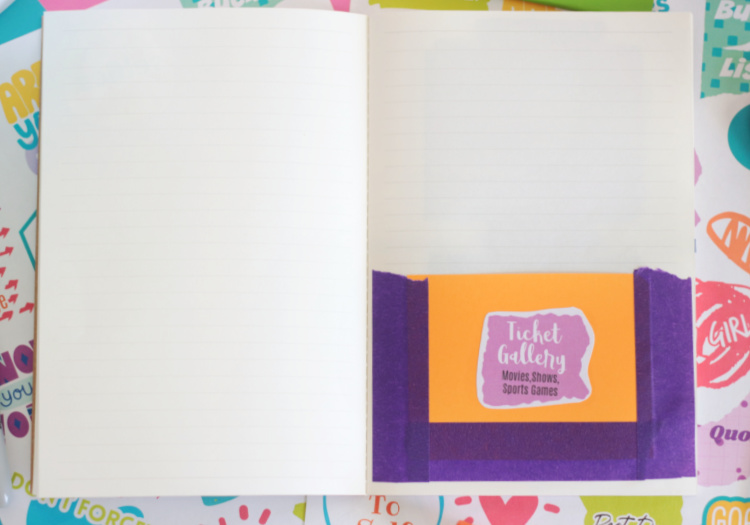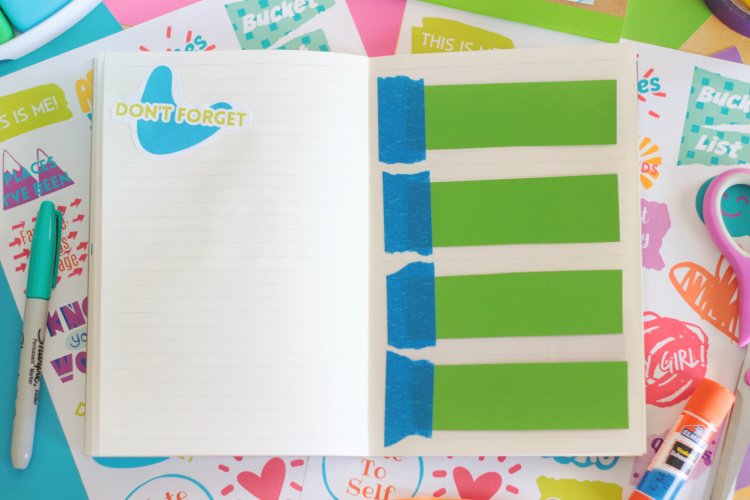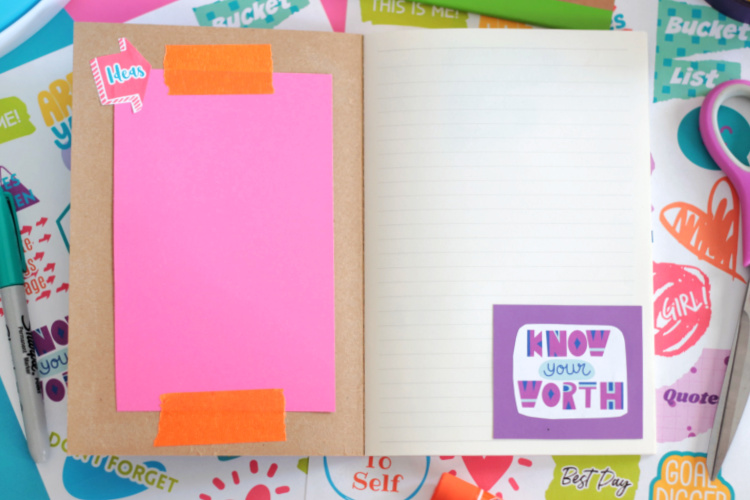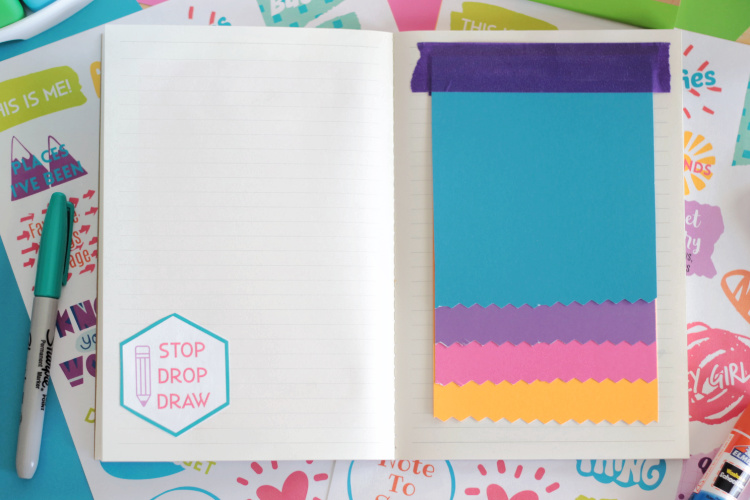 Smash Book Printables and Supplies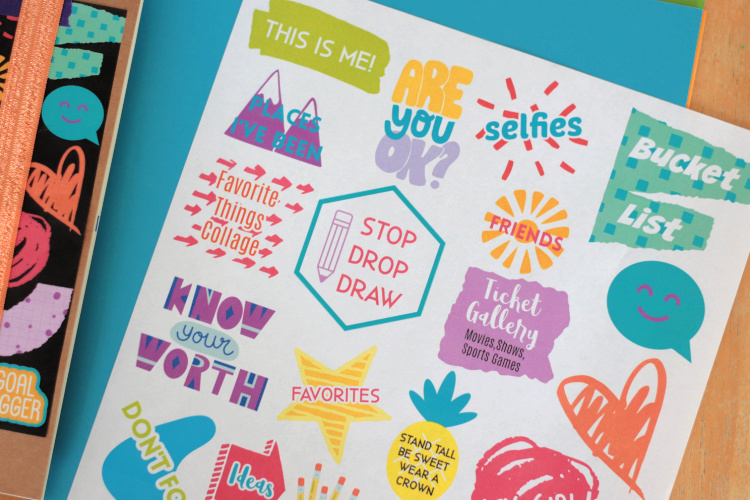 Notebooks (I used small 8.5″ x 5.5″ notebooks, but composition notebooks would work great too.)
Printable Covers (full page or half page)
Printable Decals (can be printed to sticker paper)
Colorful elastic (to tie around smash books)
Cardstock Paper (ladies, let's bust out those giant stashes of scrapbook paper that we don't use anymore!)
Embellishments, embellishments, embellishments (whatever you'd like!)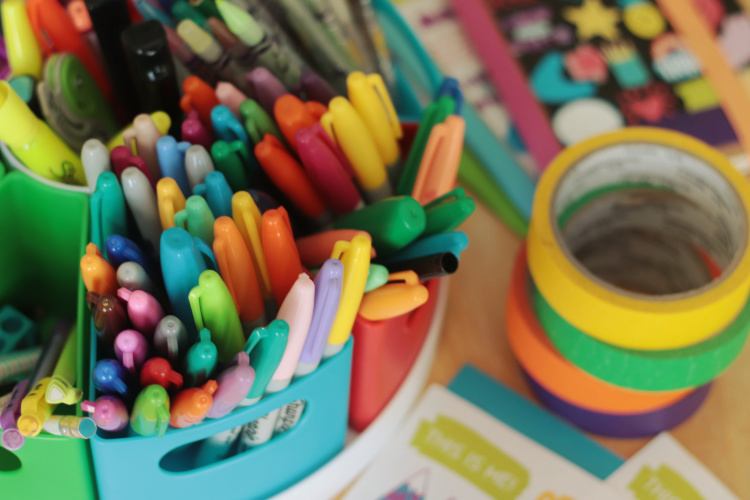 Smash Book Covers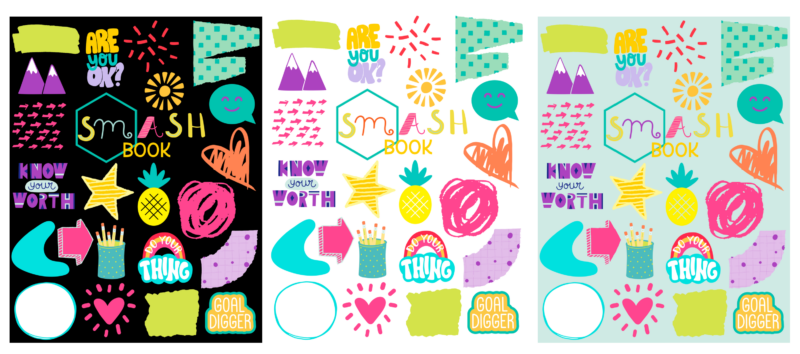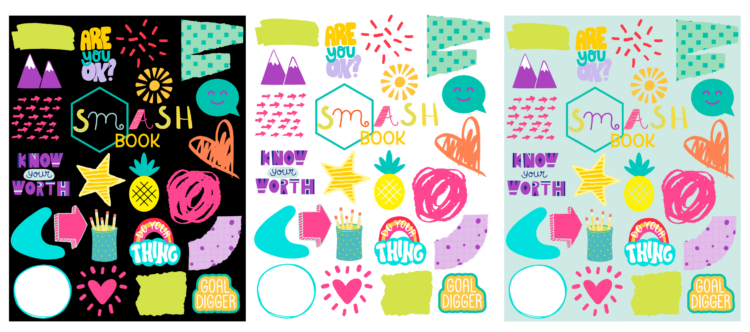 The covers come in 2 sizes and 3 color schemes. We are using the half sheet ones for our notebooks which are 5.5″ x 8.5″. I had to trim the width of the cover down, slightly, to accommodate for the colored binding on the notebooks I used.
Half Sheet Covers (click to download)
Full Sheet Covers (click to download)
Smash Book Decals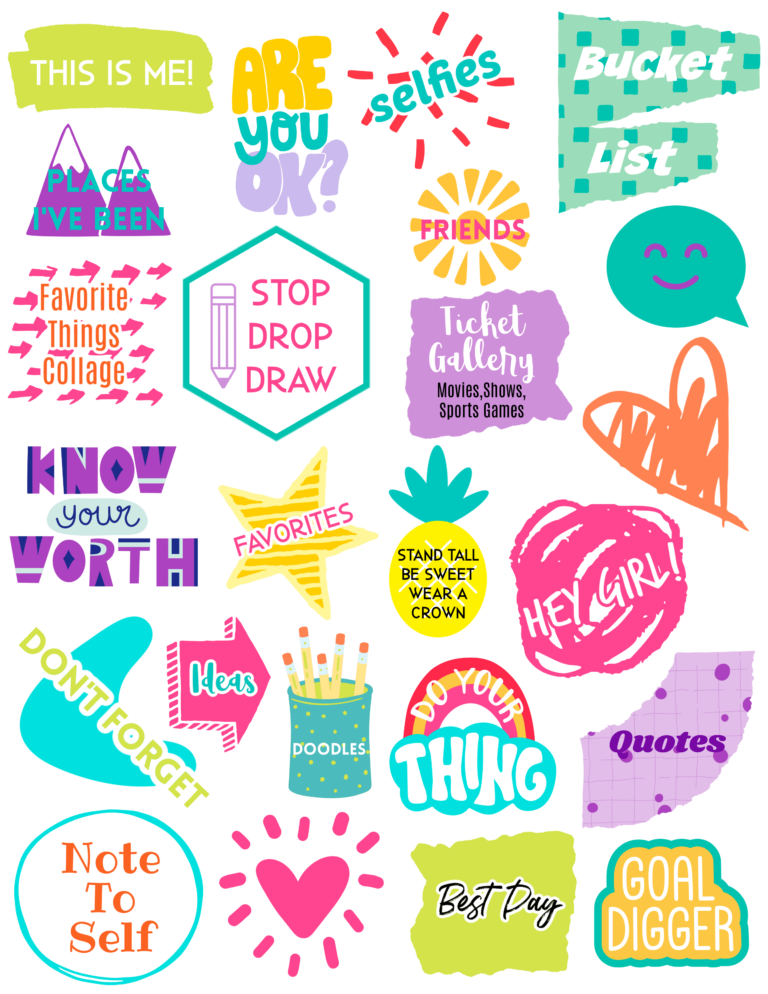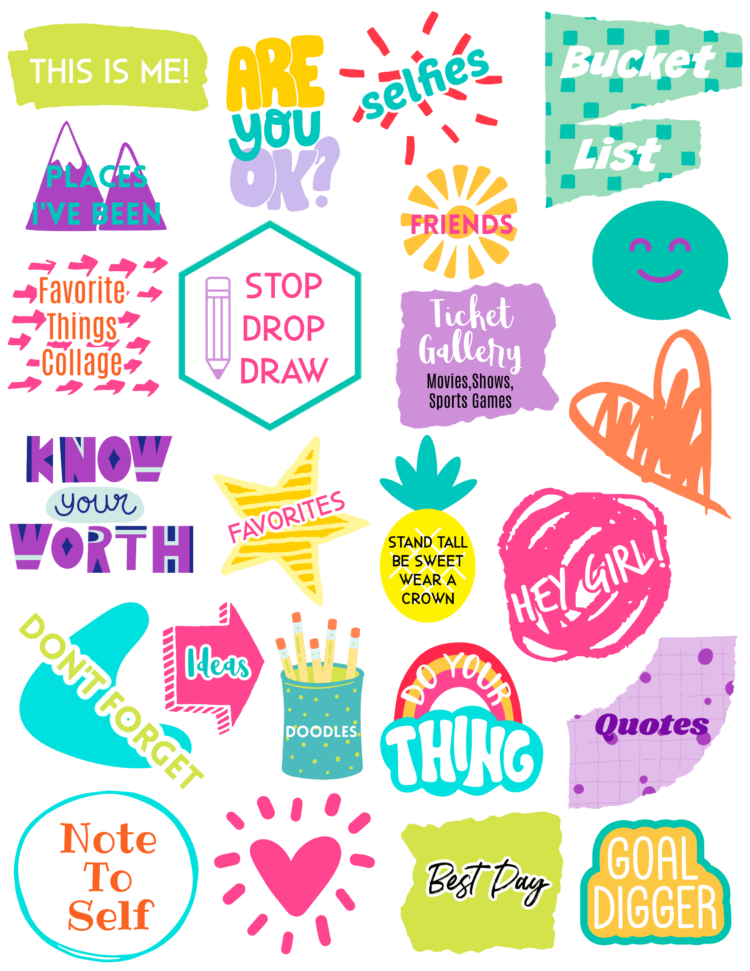 Here are a variety of decals they can use in their smash books. They can use these to create dedicated pages or simply to add color and decorate their notebooks. These can be printed on copy paper and glued in or printed on sticker paper.
Click here to download SMASH BOOK DECALS
3 More YW Camp Craft Ideas
Welcome! I'm Brandy, mother to 5 darling kiddos and a cute black lab named Toby. My husband is in the Coast Guard so we've lived all over the place, turning each house into a home. I love baking, sewing, making cute things with my kids, and sharing what I've learned with all of you!