This shop has been compensated by Collective Bias, Inc. and its advertiser. All opinions are mine alone. #AnIceCreamForThat #TheresAnIceCreamForThat #CollectiveBias
These real fruit strawberry fruit bars are dipped in low-fat yogurt and topped with a fresh strawberry slice. It's like a smoothie on a stick!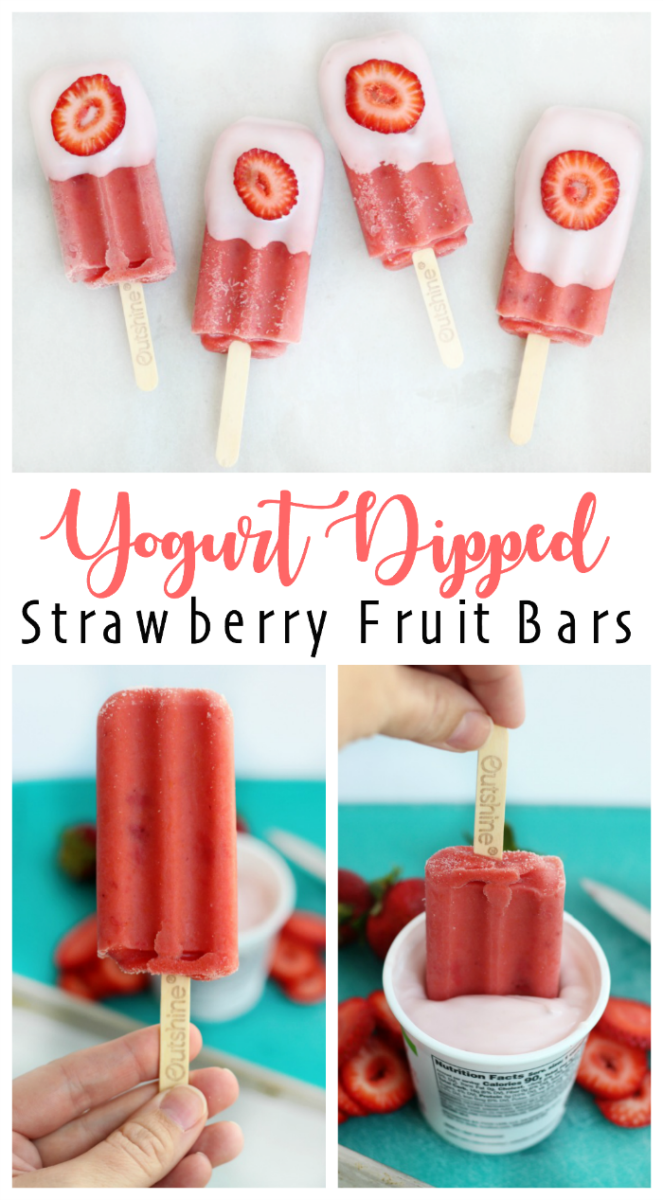 I woke up this morning and it was already 82 degrees and humid at 8am. 82 degrees might not sound that hot (especially if you live in Arizona or Texas), but imagine walking outside and being hit with a steamy facial of warm and sticky air. Immediately you start to sweat. Welcome to the South Atlantic!
I thought it'd be fun to come up with a refreshing breakfast for summer. A "smoothie on a stick" if you will.
The verdict? Delicious, and full of real strawberry flavor! We used OUTSHINE® Strawberry Fruit Bars and strawberry banana yogurt, but you can use ANY variety of OUTSHINE® fruit bars or yogurt bars.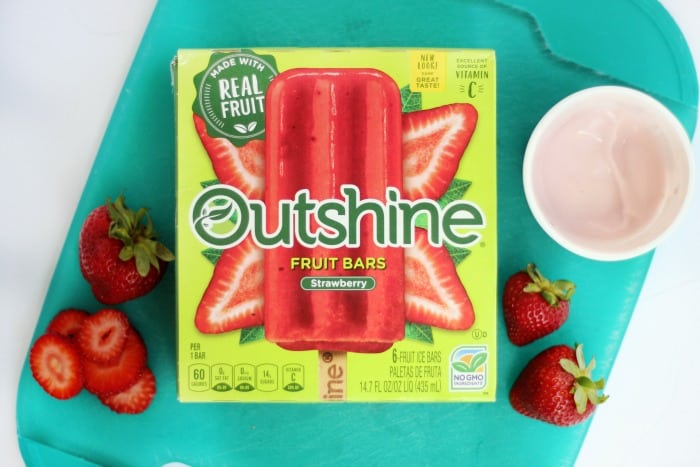 Yogurt Dipped Strawberry Fruit Bars
6 OUTSHINE® Fruit Bars (Strawberry)
1 (6 oz.) container low fat yogurt (strawberry banana)
2 strawberries, sliced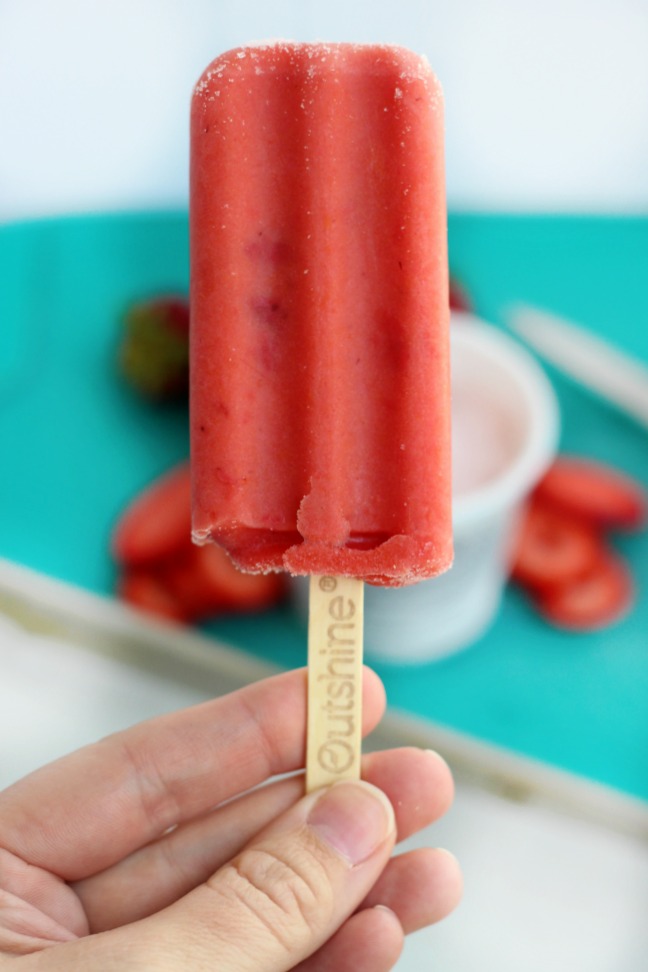 Line a baking sheet or platter with parchment paper.
Unwrap 6 fruit bars.
Dip each fruit bar into the container of yogurt.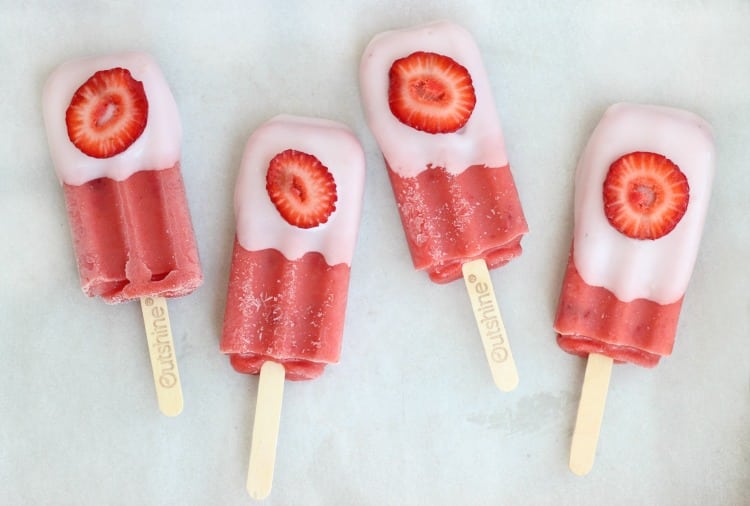 Place on parchment lined (waxed paper works too) baking sheet and add a strawberry slice to each fruit bar.
The yogurt begins to freeze immediately but will soften again if left out at room temperature for any amount of time. Keep frozen until ready to serve.
These are best enjoyed within 24 hours.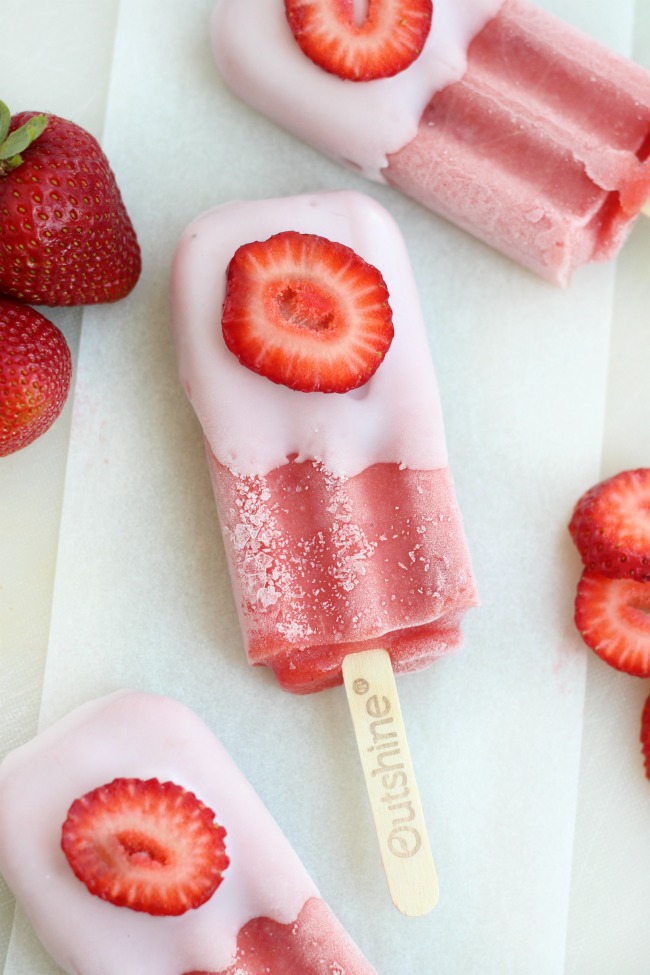 I can't wait to try making these yogurt dipped fruit bars in a variety of other flavors!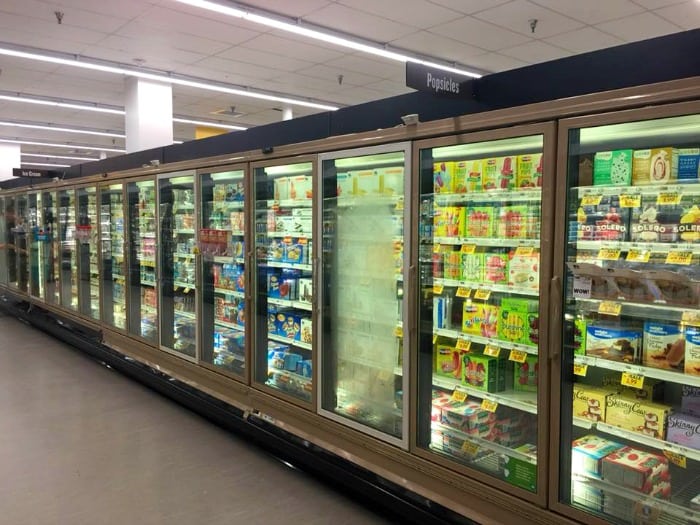 The kids and I picked up some of our favorite frozen snacks to fill the freezer while we were at Food Lion last week.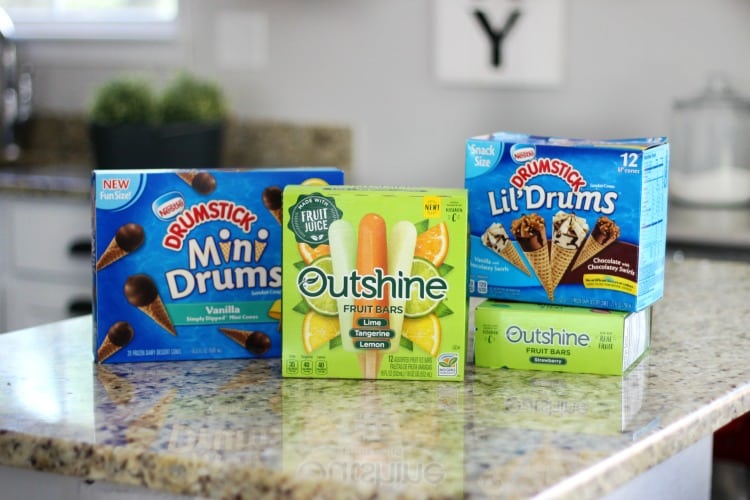 I love the OUTSHINE® Lime Fruit Bars. They taste just like a glass of limeade. OUTSHINE® now carries a variety box with lime, tangerine, and lemon. The perfect blend for citrus fans like me! (I'm thinking a lime fruit bar with raspberry or cherry yogurt would be delish!) The bars are very refreshing and are made with real fruit. I keep these on hand year around for when the kids aren't feeling well and want something cold to sip on, but during the summer months we enjoy them all day long.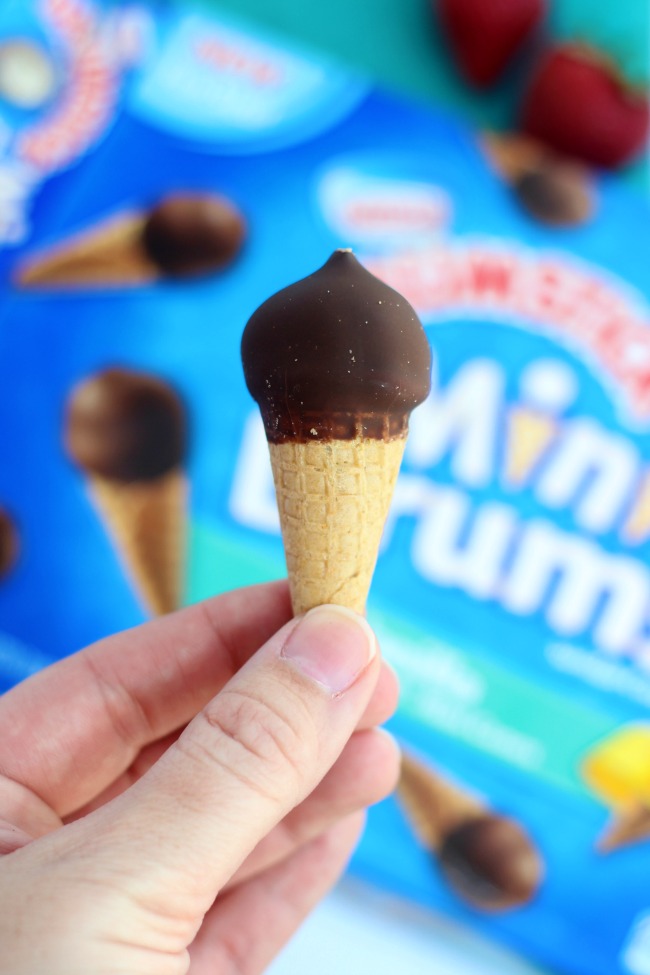 Oh, and I just had to show you guys. Look at these NESTLÉ® DRUMSTICK® Mini Drums. I'm dying! The girls picked these out and they are pretty delicious. The size on the box is the actual size and you get 20 of them. So fun for summer and backyard play dates.
What is your favorite frozen snack to enjoy during the summer?
You might also like…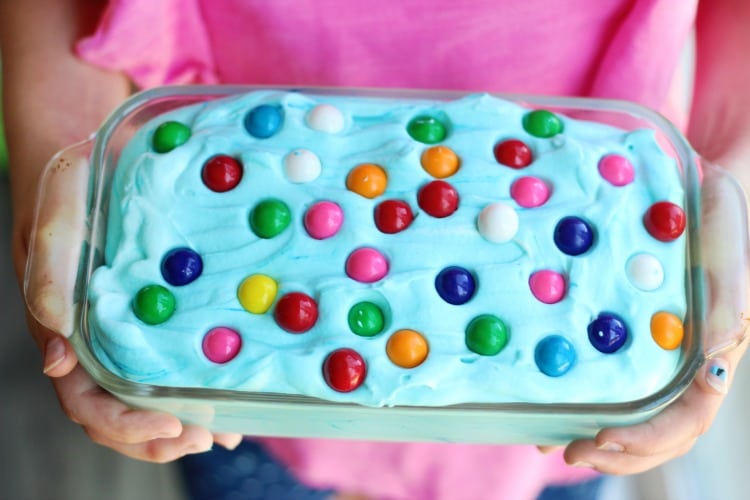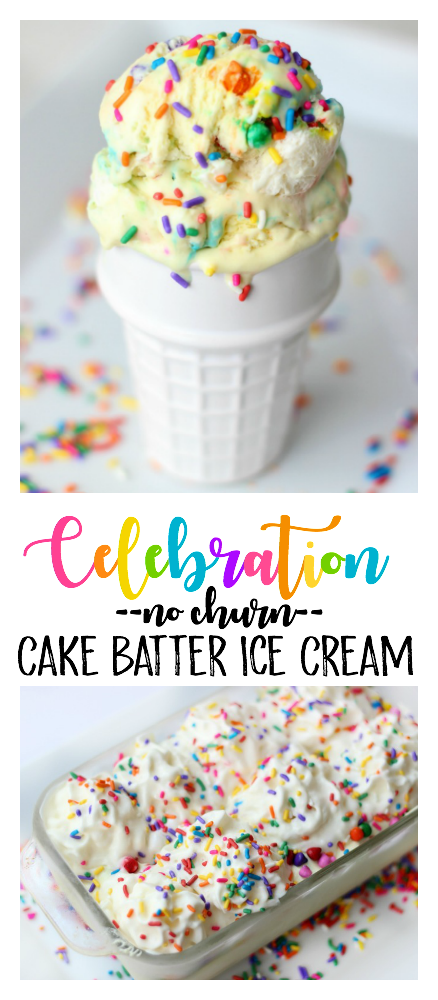 No Church Cake Batter Ice Cream