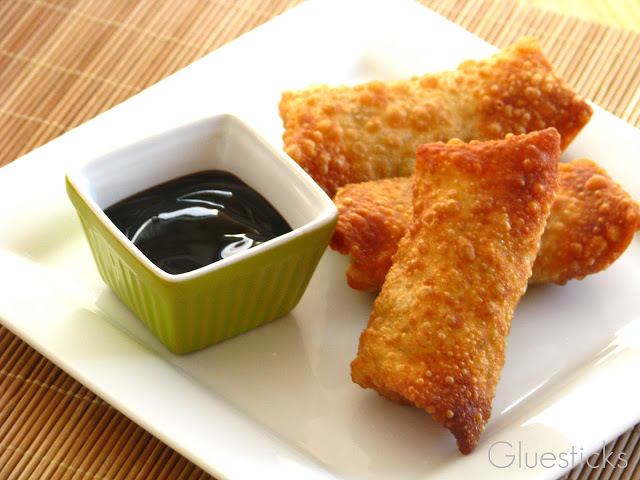 When I found the recipe for our favorite restaurant's
Yum Yum sauce
I sent it to my friend, Stephanie, since she and her husband were the ones who first took us to that restaurant. She said that she'd have to try out that sauce with the egg rolls that she makes. I'd been wanting to make my own for some time now, but never knew how simple they were. With a few tips from Stephanie and the awesome recipe on the back of the egg roll wrapper package, I came up with some that rivaled our favorite ones from the Chinese food take-out place down the road. I wasn't sure if that was even possible!
Here's how I did it!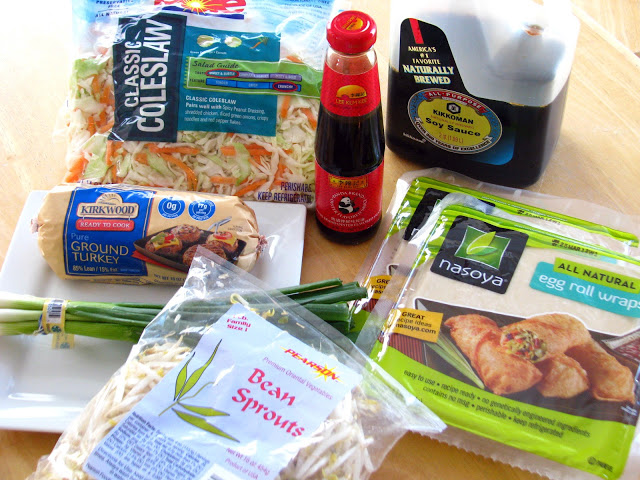 Homemade Egg Rolls
makes 40
2 packages Egg Roll Wraps (20 count each)
1 lb. ground turkey (or pork)
2 packages coleslaw mix (cabbage and carrots)
1/2 lb. bean sprouts
1/2 c. green onions, chopped
1/4 c. oyster sauce
1/4 c. soy sauce
Oil for frying
Non stick spray, if baking
Olive oil, if baking
Sauce for dipping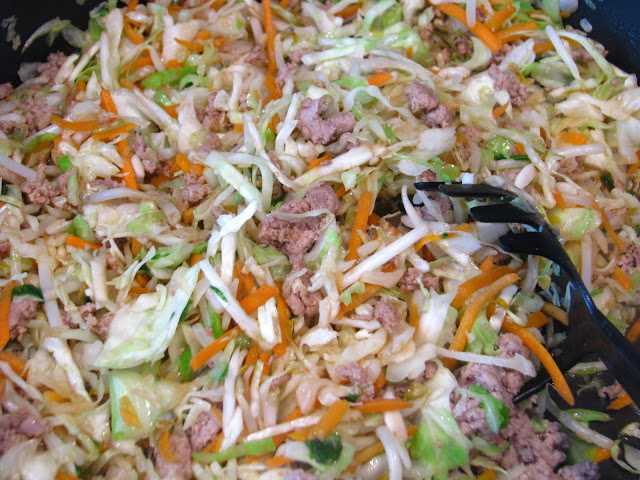 Brown your meat in a large skillet. Add veggies and cook for 2 minutes. Mix in oyster and soy sauce. Let mixture cool.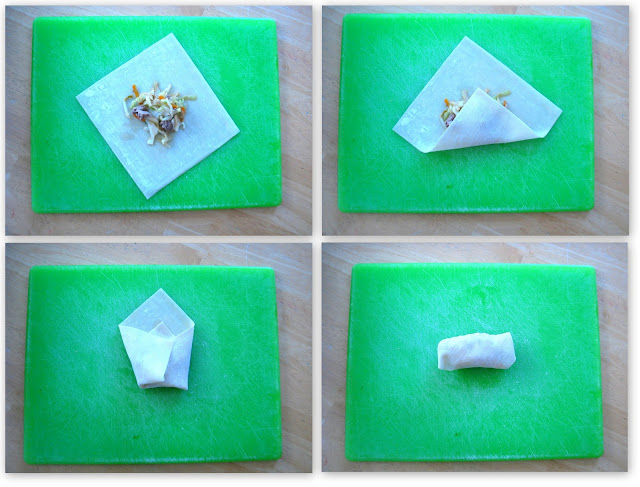 I found these egg roll wraps in the refrigerator produce section near the tofu items. Use 2-3 tablespoons filling for each egg roll. Fold bottom corner over filling, then fold in side corners. Brush top corner with water (or dab with your finger) to seal and roll up. This prevents the egg roll from opening up during the frying process.
Now I've done these both ways. I REALLY wanted them to turn out the same when baked. But let's face it, nothing is the same when baked vs. fried. The baked ones were delicious though. If you'd prefer to go that route, heat your oven to 400. Arrange egg rolls on a greased baking pan that has been sprayed with non stick cooking spray  and brush egg rolls with olive oil. Bake 12 minutes. 
If you want egg rolls that give the restaurant ones a run for their money….read on….and throw out that New Year's resolution. The ones photographed here are fried…and as I was going through my recent posts I noticed that I have shared a lot of fried/buttery foods recipes. We don't always eat like this! I just like sharing the fun recipes. The ones that bring restaurant foods home…with real ingredients! Every other night of the week is green salad and chicken, etc. boring and not worth sharing the recipe

In a large skillet, heat oil to 350 degrees. Place rolls, flap side down, a few at a time and cook for a couple of minutes, turning occasionally. Drain on paper towels or a cooling rack with paper towels under neath.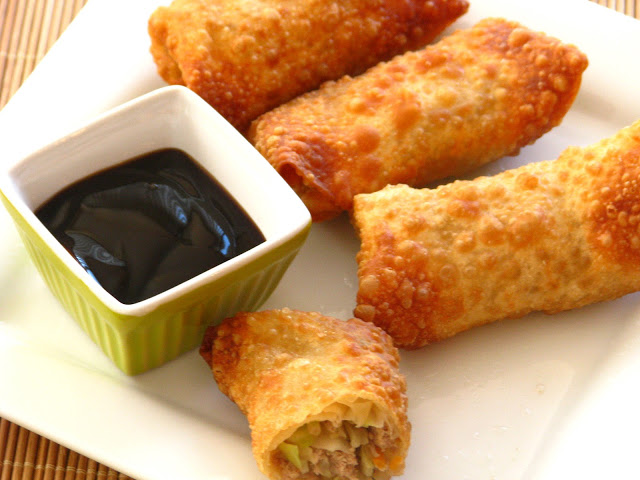 They were absolutely amazing! We now know how to make our favorite egg rolls,
yum yum sauce
, fried rice,
fortune cookies
….if only I could figure out how to make decent chow mein, we'd never order out for Chinese again! I think I'm up for the challenge!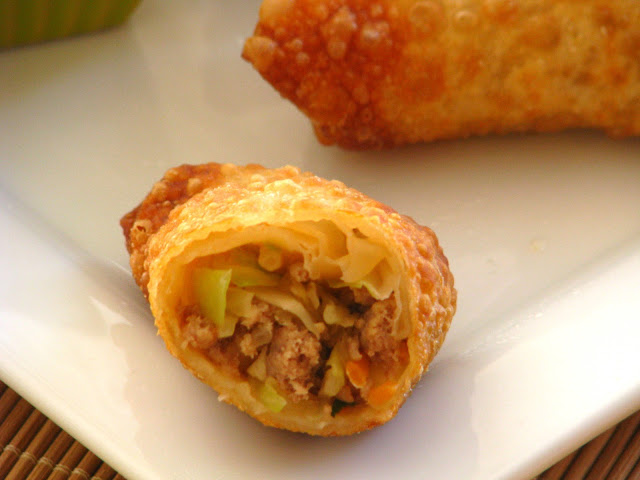 Stephanie said that these freeze really well. I placed them in ziploc freezer bags and had pretty good success heating them back up at 375 degrees in the oven for 20 minutes or so.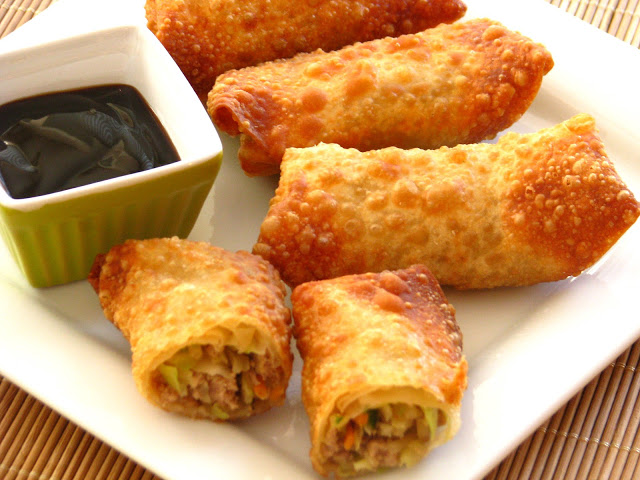 Enjoy!