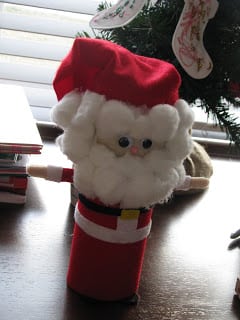 Potato Chip Can Santa!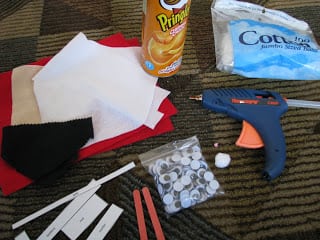 While Aaron took a MUCH needed nap this afternoon, Dallin and I made this cute little
Potato Chip Santa!
We didn't have exactly enough peach felt, so it was a little patched together, but when we put the cotton balls on, you couldn't even tell! Also we didn't have a jumbo craft stick, so we used 2 small popcicle sticks for the arms.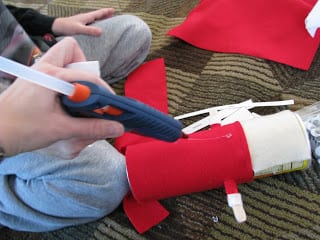 Dallin did really well with his hot gluing skills…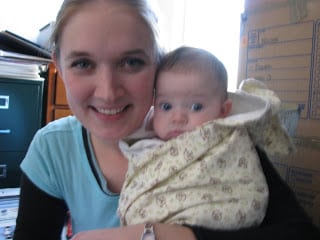 …and photography skills. He is always asking to take pictures of the family.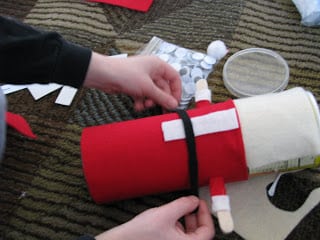 You can see how the peices are patched together, but it still turned out great!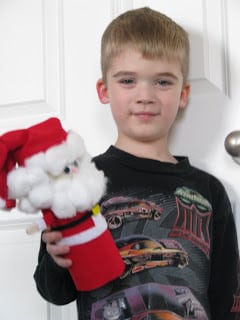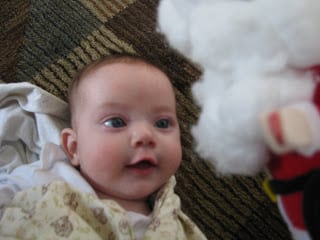 Kaylee thought Santa was funny!