Send a family or friend on a nostalgic journey and make a time capsule birthday gift from the 1920's 30's or 50's! Brimming with treats and gifts.
I've been thinking about my grandma lately. She is one the biggest inspirations behind my love for sewing. Today I'm sharing a gift that I made her a few years before she passed away. A nostalgic time capsule gift from the 1920's, brimming with treats and trinkets from the decade she was born. When she passed away I received the tin back that I used to put everything in. It seems only fitting to use it for holding sewing notions now, and I think of her every time I use it.  I shared this gift idea on here before, but I thought it would be fun to look back on this oldie, but goodie!
Wasn't she beautiful?
She loved the gift so much that she refused to open or eat any of the treats inside! I labeled everything with the year it was created and a brief back-story to it and she saved them to show to people when they came to visit her.
Time Capsule Birthday Gift! 1920's, 30's, 40's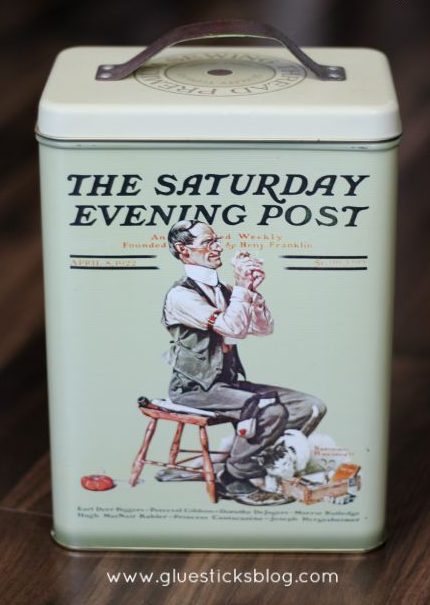 I had this tin in my craft closet for awhile. I used to use it in my kitchen decor, but haven't for awhile. It has The Saturday Evening Post picture on it. An issue in 1922. Perfect for the era I was going for! And just the right size for everything I collected to put in it.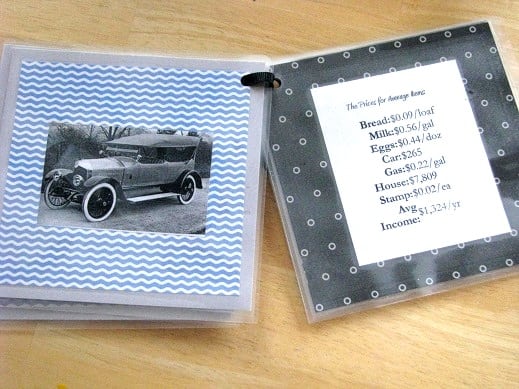 My mom told me a couple of her favorite songs, so I made her a CD with them. The photo on the front is her! She grew up on a farm in Boulder, Utah. I also included a photo book that included more facts about that decade (price of a loaf of bread, gallon of gas, etc.). It was absolutely fascinating to learn about the time she was a child.
We lived at Ohio at the time and one of my favorite restaurants to go to was Cracker Barrel. I especially loved their Old Country Store. I found these fun items to include in her tin and labeled everything with the year it came out and fun facts about its history. MOST all of the chocolate candy bars that are around today, came out in the 1920s. I picked a couple of favorites and one that I hadn't tried before like this marshmallow one. Doesn't look appetizing, but it is classic of the era so I think she will remember it.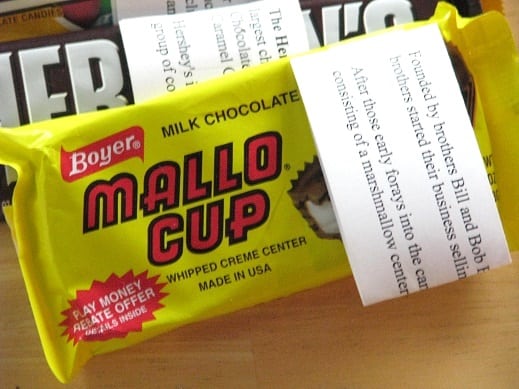 Did you know that Kool-aid, Scotch Tape and Band-aids were all invented in the 1920s and early 30s? I didn't until I made this gift! I attached descriptions, time frames and facts to each item. It was fun reading through them!
More Homemade Gift Ideas
Birthday Party In a BoxPampering Spa Gift for MomRoot beer Sampler for DadHostess Gift BasketHomemade Bath BombsWhat to Expect When You are Expecting Gift Basket