This DIY dress-up box is like a mini closet that can be moved anywhere. It's sturdy and when they grow up you can use it in your mudroom for coats and shoes! Every kid loves the fun of dressing up in play clothes to go on an adventure.

A place for everything and everything in its place. Finally!
I posted a question to my
facebook readers
a couple of months ago, asking them how they organize the dress up clothes in their home. Clearly, our system was NOT working! The over-flowing pink bucket made it hard to find anything without dumping it all on the floor. Needless to say, it was always a mess in their room.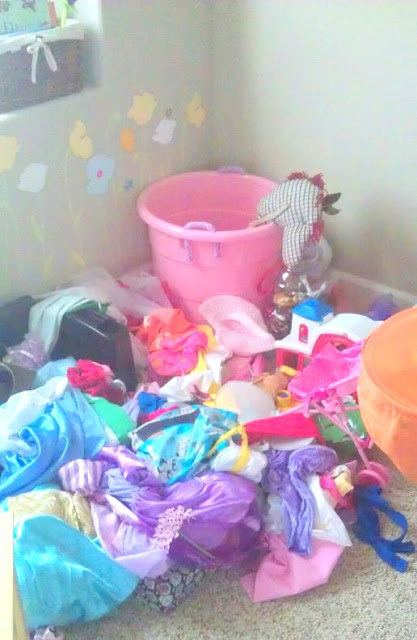 I received many wonderful suggestions and links! It was fun to go through them, but one definitely stood out.
When I saw this dress up box from Craftiness is Not Optional, angels sang.
I have ZERO power tool ability. Staple guns make me nervous and mine isn't even electric, but that's ok because I am married to a handyman. Lucky us! He glanced at the plans and said he could make us a dress up box, no problem. Being the perfectionist and carpenter that he is, he added his own spin and finishing touches to create a beautiful piece of furniture for our little girls.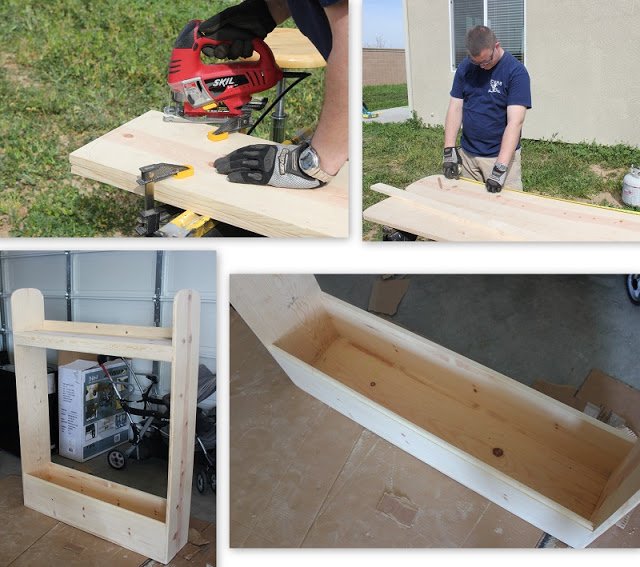 We looked over the dress up boxÂ
plans
as a basic guide and drew up our own specs with modifications to meet our needs.
Here are the modifications that we made to our dress-up box:
With 2 little girls and lots of costumes, we decided to make it 12″ taller and 12″ wider.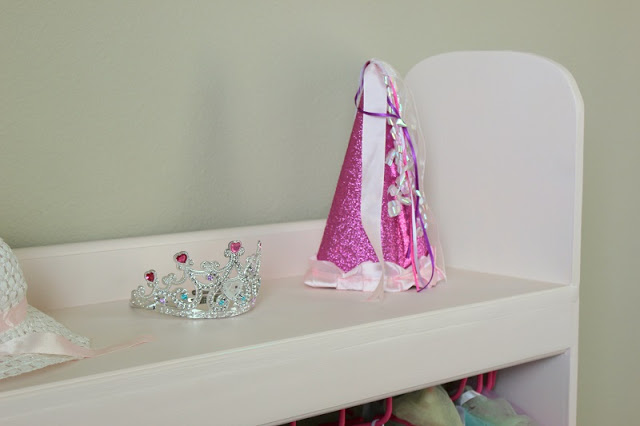 We also added a shelf, trimmed it out to hide the hanger rod, and added a shallow shelf backing.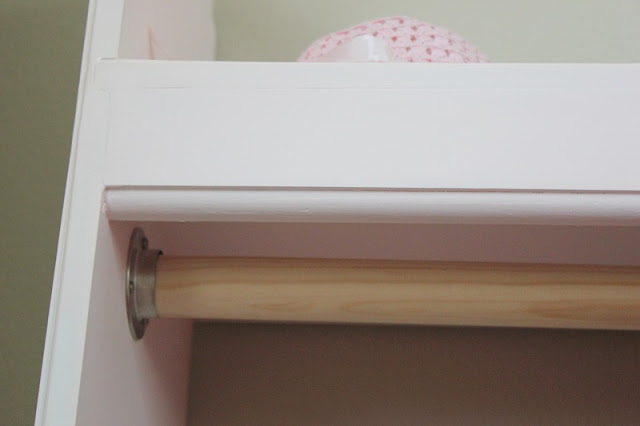 The rod is held in place with brackets and the entire box was put together with wood biscuits, glue, and a couple of nails.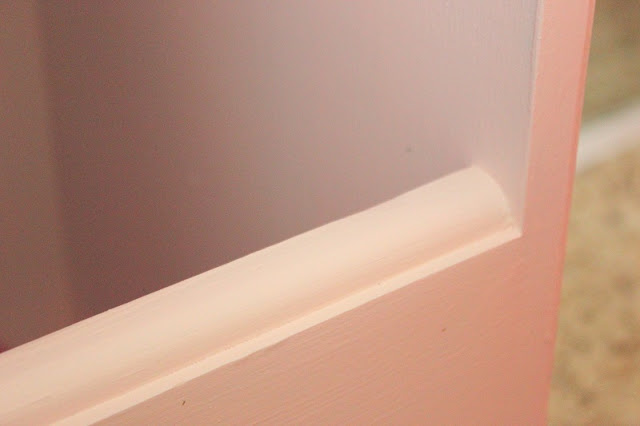 To create a beautiful finish, he routered around all of the edgings.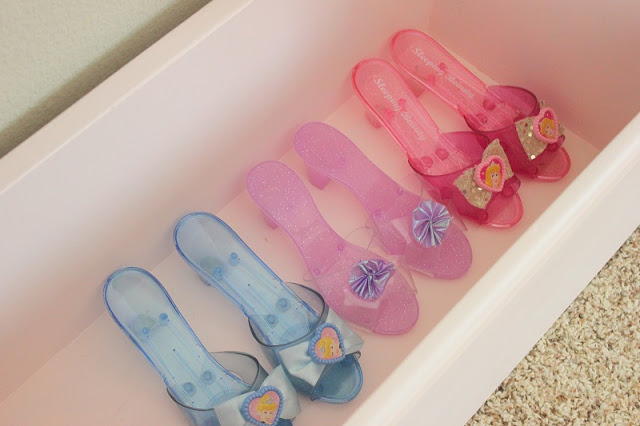 When the dress-up box was done he handed it over to me for the finishing touches. I sanded it down, applied 2 coats of primer and 1 coat of the lightest shade of pink that I could find. Then I sprayed it with 2 coats of clear spray paint.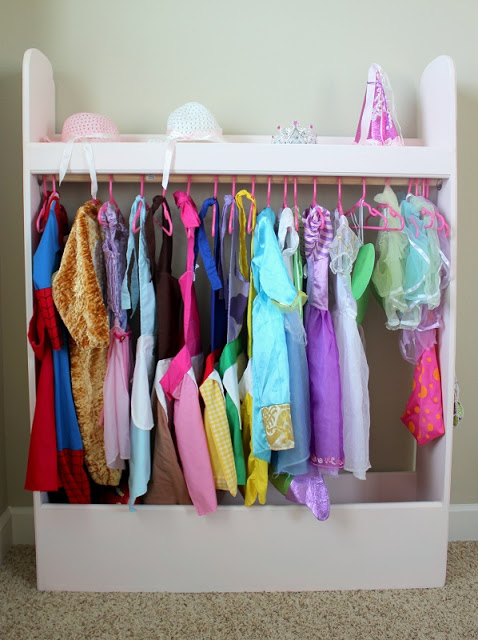 Here is our finished dress-up box. I am so in love with it and the girls and I had a great time sorting through costumes, shoes, and accessories to fill it up! It has made playing dress up so much easier for them. Even Ruby, who isn't quite 18 months old yet, loves sorting through the dresses and choosing what to wear. It is all so easily accessible and looks so darling in their bedroom. Kaylee calls it her dress up closet.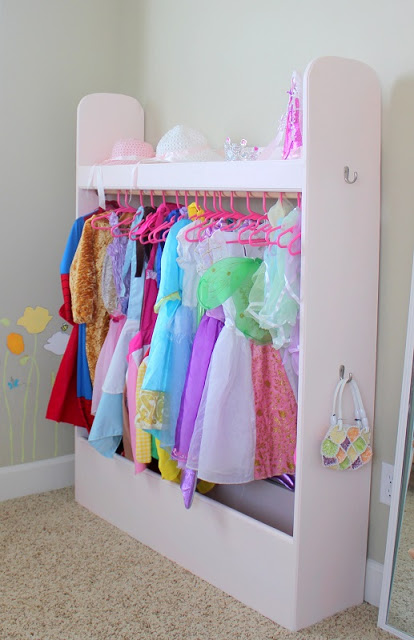 Many thanks to a sweet husband to take the time to create this for our little gals!
You might also like…