This animal movie night snack board is so fun for evenings at home! Filled with a variety of sweet and salty treats. So fun to snack on while watching your favorite animal themed movies!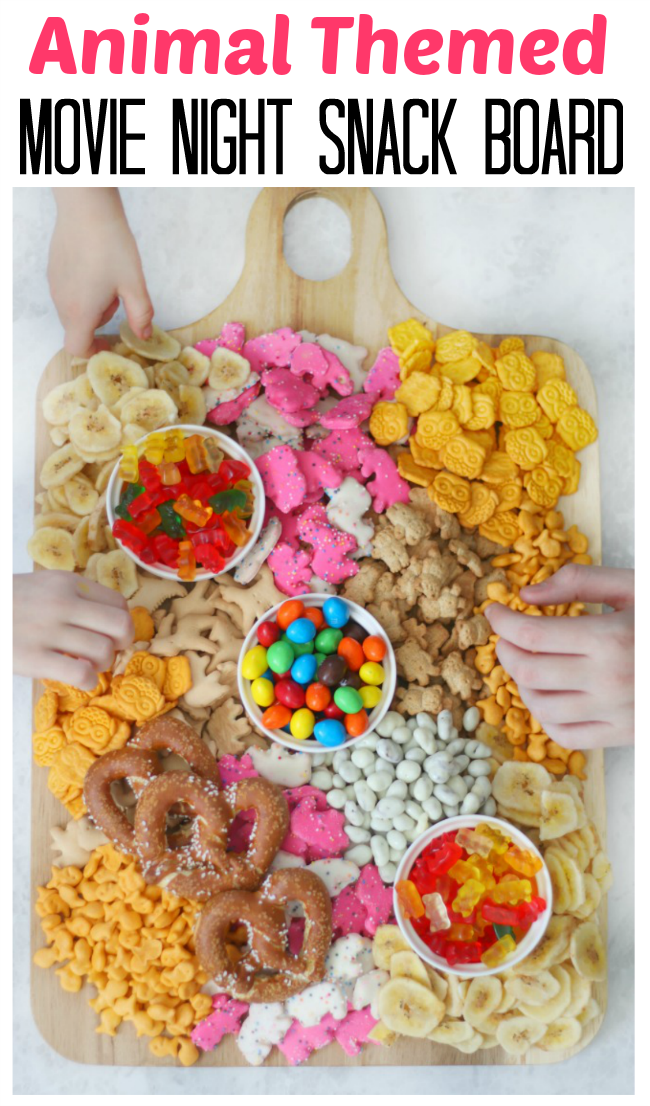 Last time I did our major grocery shopping I brought home 6 packages of cookies for a taste test challenge. This time I bought ALL THE ANIMAL SNACKS for a Dolittle movie night. The Dolittle DVD was released, I was at Walmart, I saw the DVD, I saw the snacks—-things happened. Being cooped up at home does things to people. 😂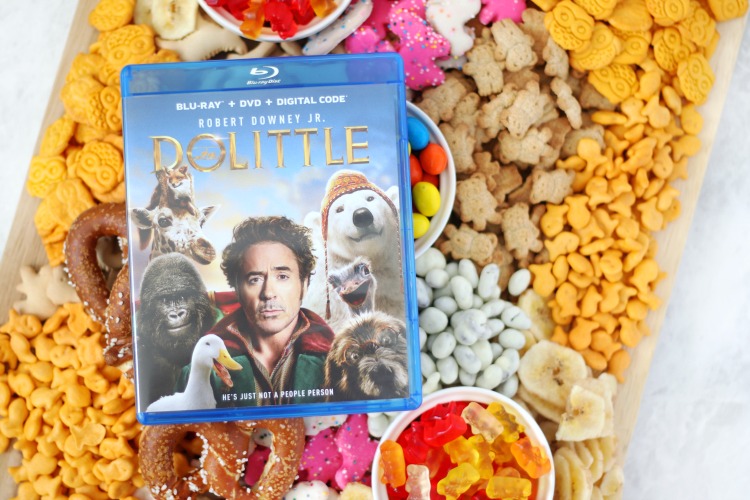 When school closed for the remainder of the school year I gave each of the kids a stipend to spend on new books to add to our home library. Aaron bought the first 3 books of the Dr. Dolittle collection and has been making his way through them. He was excited when the Dolittle movie was released so that he could watch (it is loosely based off of the second book).
Movie Night Snack Board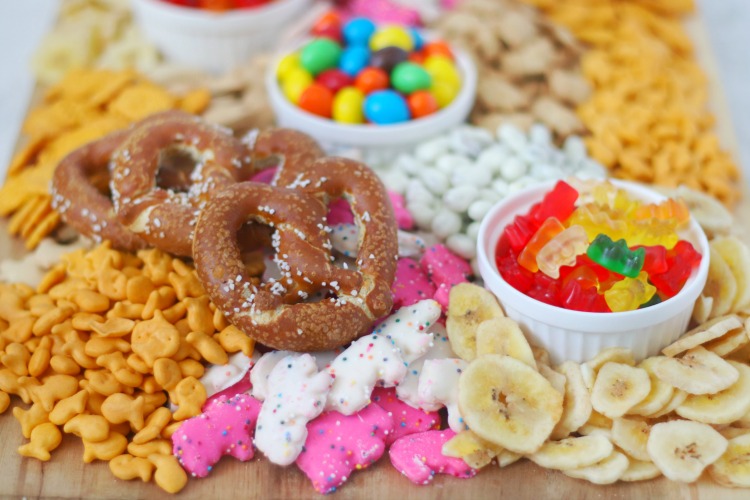 We had so much fun choosing which animal snacks would make the cut for our movie night snack board. I arranged everything on a cutting board, putting the smaller items in bowls, and everything else around the bowls.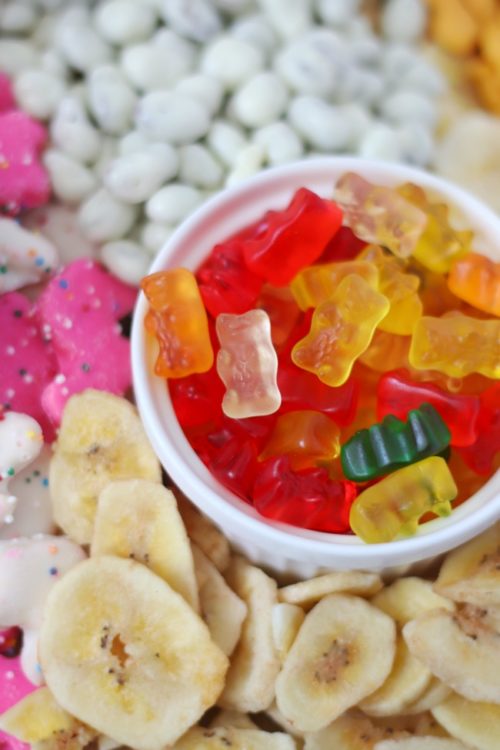 Animal Themed Snacks for A Snack Board
animal crackers
circus animal cookies
gummy bears, snakes, fish, worms
fish crackers
bunny crackers
teddy graham crackers
owl cheddar crackers
Other Snack Ideas Based of Foods That Animals Like To Eat
banana chips (monkeys)
peanuts (elephants)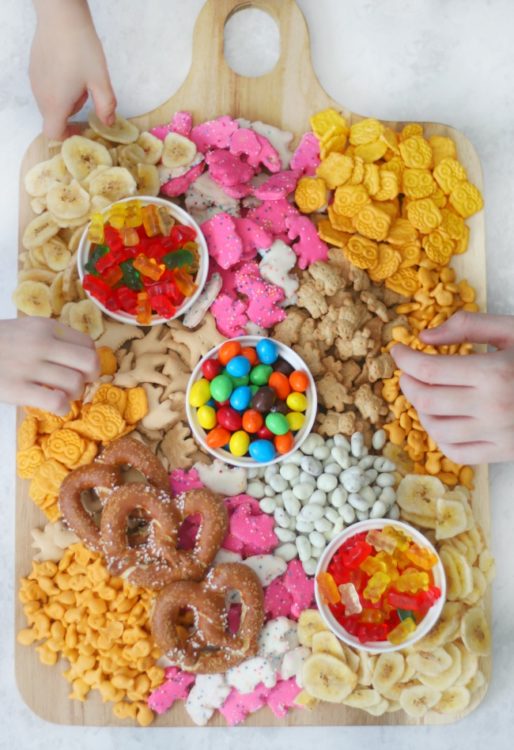 We set the tray out for everyone to snack from, and also had smaller bowls in case the kids wanted to make their own snack mix.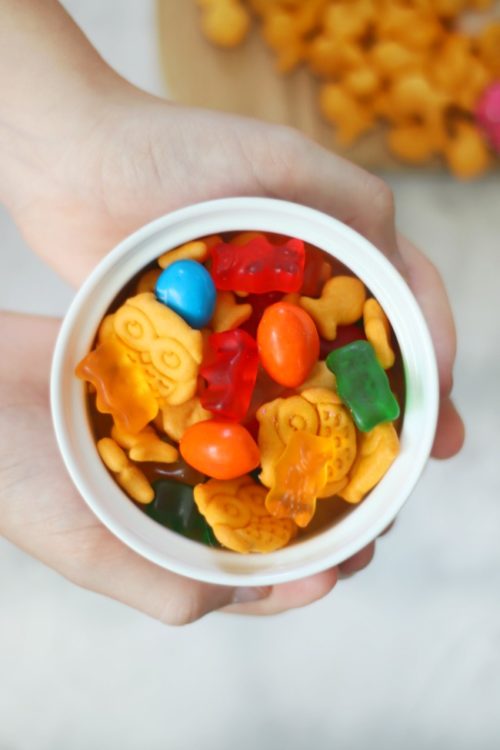 The perfect blend of sweet and salty treats!
Have you seen the movie? The kids liked it, and my girls now wish they could talk to animals. Aaron had fun pointing out thedifferences between the movie and the books.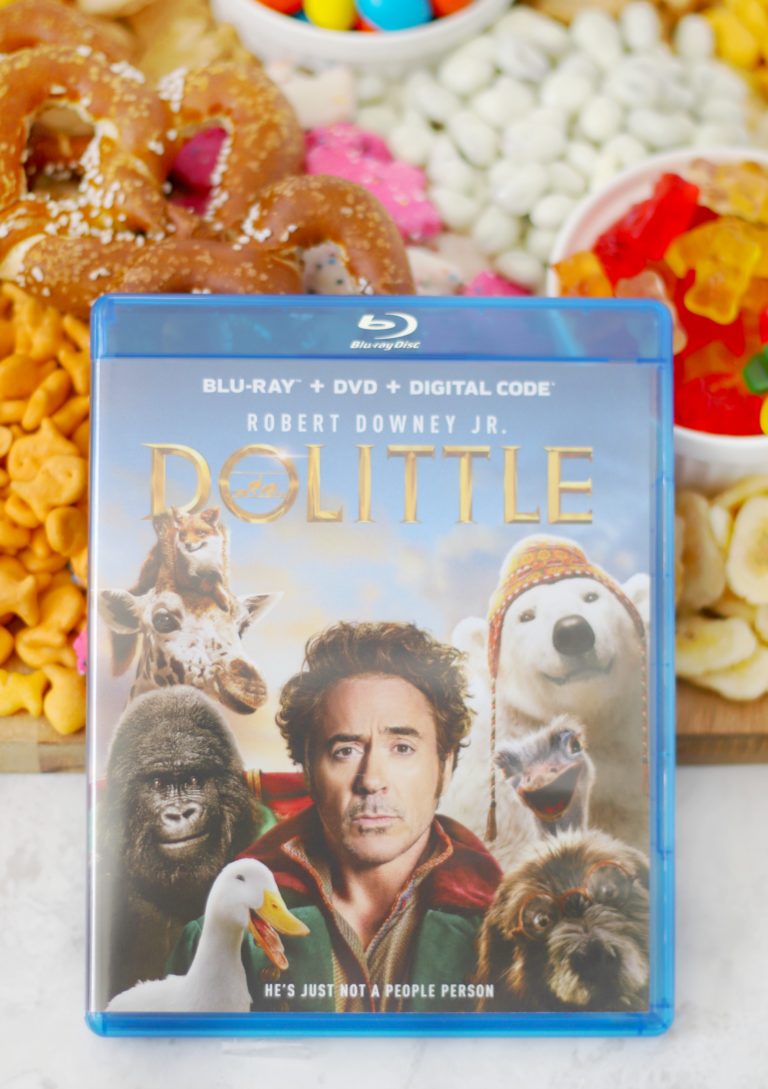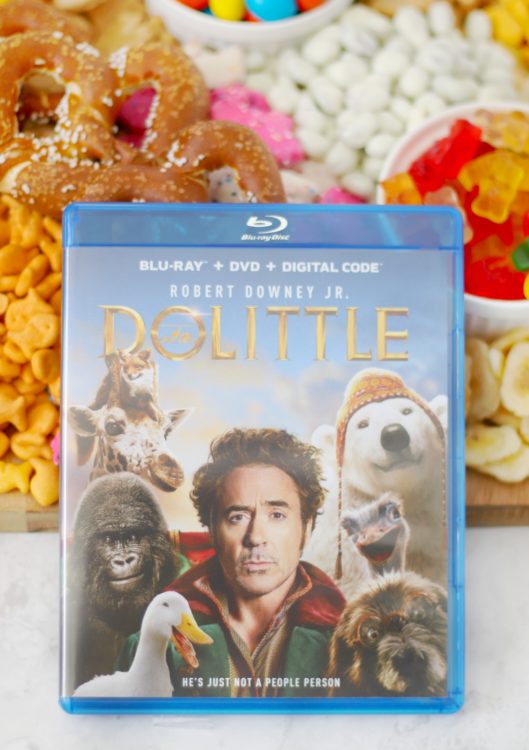 Our Walmart's grocery pick up time slots fill up so quickly lately, and they have such a limited number of them making it next to impossible to to Grocery pick up right now. I miss that option so much! If your Walmart is still offering spots throughtout the day, totally take advantage of that! You can place an order online, fill the cart with all of your movie night snacks and the Dolittle DVD and pick it up!
Looking for more fun ways to spend time as a family and entertain kids? Play our animal emotions game!
This post is part of a social shopper marketing insight campaign with Pollinate Media Group® and Universal Pictures Home Entertainment, but all my opinions are my own. #pmedia #DolittleAtWalmart  http://my-disclosur.es/OBsstV