Have you ever wondered what a sneaky bunny looks like? How about a crazy elephant? Maybe a curious koala? This animal emotions game for kids is hilarious and a great way to get kids up and moving during these winter months!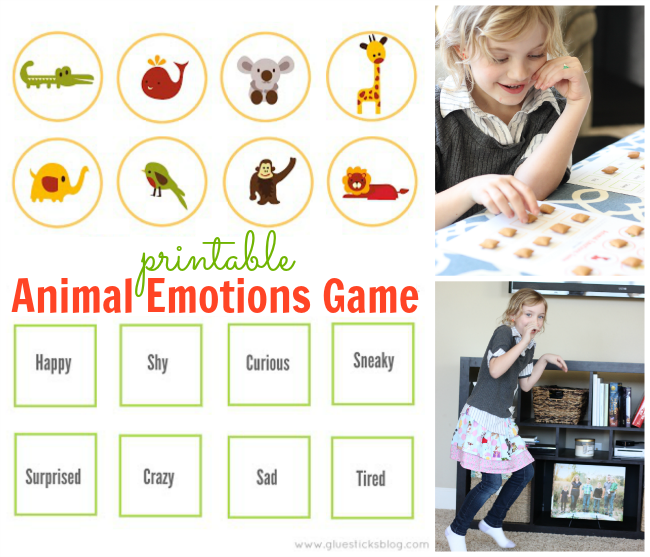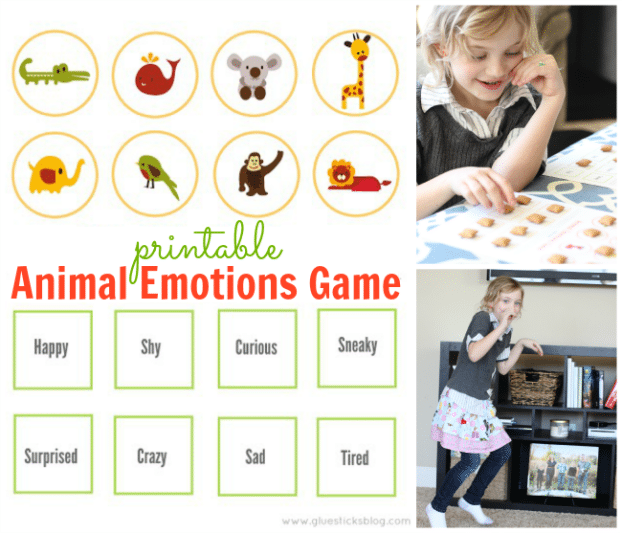 We had so much fun playing this animal emotions game. Will it cure boredom completely for kids? No, not completely, but it will help them learn to use their imagination for some creative unplugged playtime which is what every child needs more of. This game is also a great game to play in preschool. A simple way to explore emotions, actions, and animals.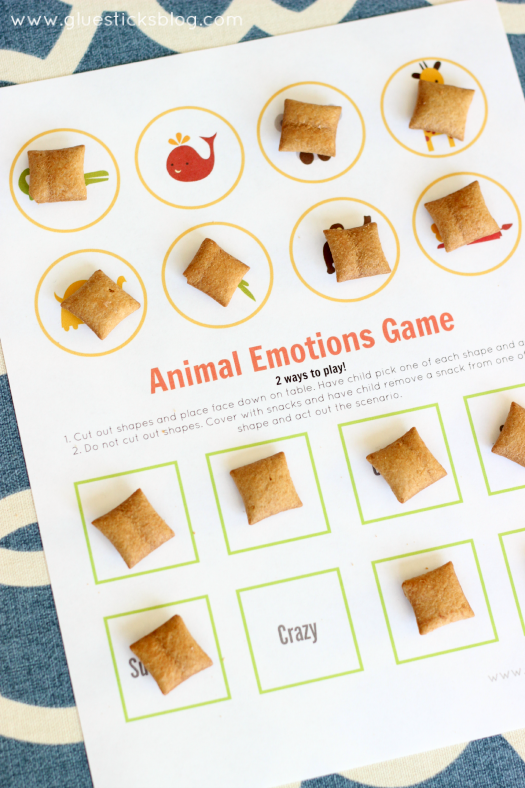 Animal Emotions Game for Kids
gluesticksblog.com
2 printable boards available: jungle animals, and every day animals. Scroll to end of the post!
There are two ways to play:
1. Cut out shapes and place face-down on the table. Take turns turing over one circle shape and one square and act out the scenario. i.e.: crazy monkey, surprised, bird, etc.
OR
2. Do not cut out shapes. Cover each space with a snack* and have each child remove a snack from a circle space and a square space and act out the scenario underneath. Once they have acted out the animal emotion, they can eat their snack pieces!
Note: snacks are completely optional. You can definitely use game markers, pebbles, or other small items to cover up each square.
My girls always crack me up with their imaginative play. They love games like this! I've noticed that if I don't give the kids the option of electronics time that they 100% survive without and find other ways to use their time. The best sibling time has been on electronic free days where I find them playing hide and seek, making blanket forts, playing with LEGOS or riding bikes. You know, doing the stuff that we did as kids! I love having the option of letting them watch a movie or having screen time, but as more of a treat. What are your kids' favorite activities for rainy days or hot summer afternoons?
Other Printables and Activities to Keep Kids Busy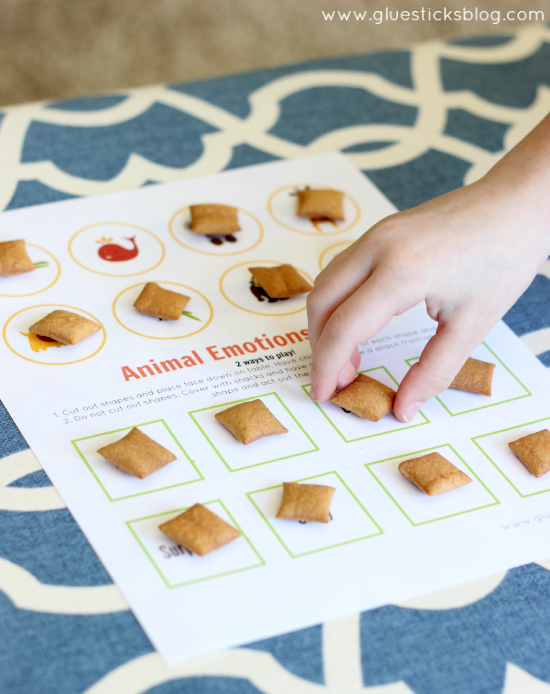 They especially had fun eating the snacks that we used for our board pieces.
Whether you are a tired lion, a sneaky monkey, a happy bunny, or a shy koala, you will love these fun snacks!
You can use whatever kind of snack or candy that you'd like. We used the Honey Maid Go Bites that I spotted at the grocery store and the kids thought they were awesome! So grab a snack, a copy of our game, and let the laughter begin with this fun (and entertaining) game!
Animal Emotions Game for Kids Free Printables (2 versions)
Click here to print JUNGLE ANIMALS version.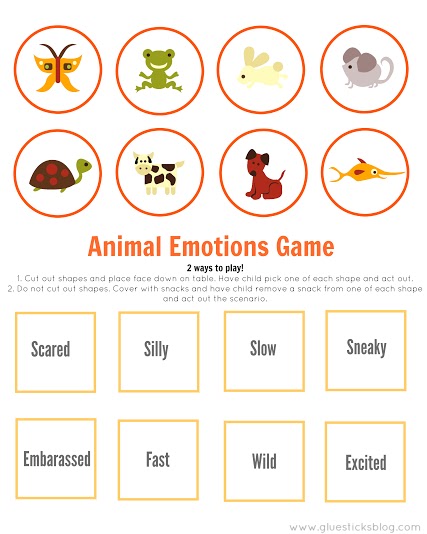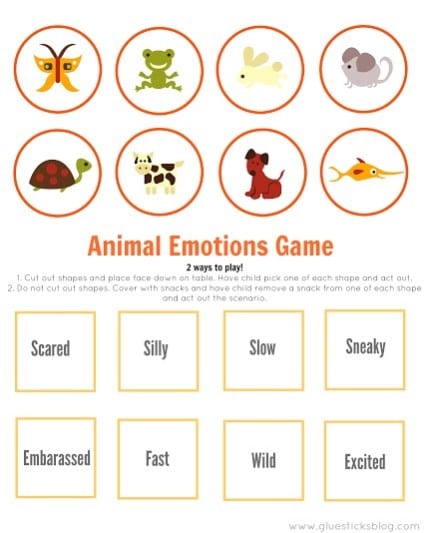 Click here to print EVERYDAY ANIMALS version.