Want to score major points with kids and teens? Have an Oreo taste test activity! Perfect for a rainy day. Print out a score sheet, pick up 6 different flavors of Oreo cookies and start taste testing!
Looking for more activities for kids and teens? Check out our animal emotions game, sidewalk paint rockets, homemade rock candy and number dash cracker game!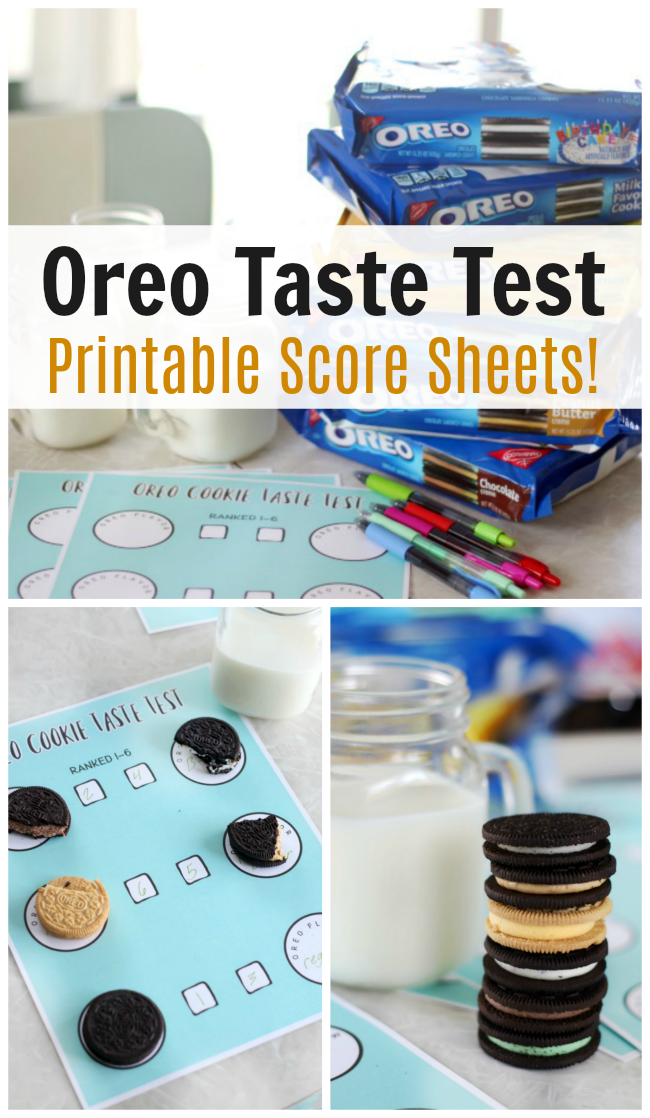 Original, peanut butter, lemon, golden, chocolate or mint. What Oreo cookies are your favorite? We ranked them from 1-6 during our Oreo taste test activity! A great boredom buster and treat all in one.
I ventured out to the grocery store to pick up some fresh items this week. Luckily our state didn't suffer from "panic shopping" as much as other states. I found everything on my list except for hamburger patties. Granted, I didn't go to the toilet paper aisle. I'm sure they were still out. The produce section was completely stocked, there were aisles of bread, canned goods, dairy and Oreos. Shelves of Oreos. Dallin was with me and we got the idea to have an Oreo taste test with the rest of the kids that afternoon. It was a huge hit!
Oreo Taste Test Activity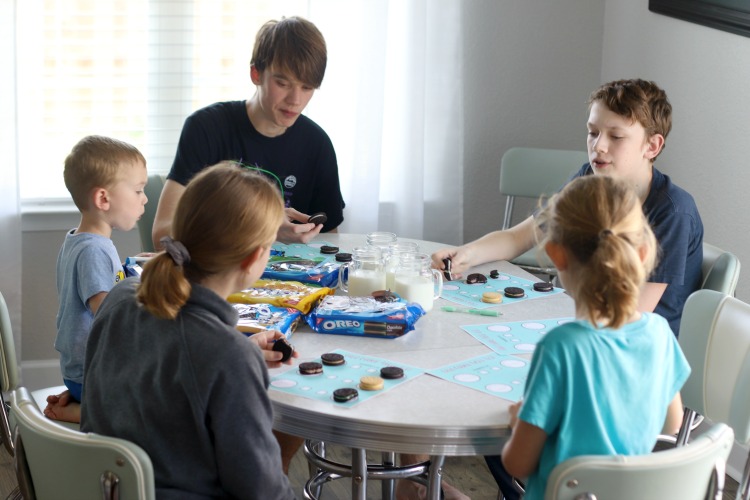 You can buy as many different kinds of Oreo cookies as you'd like, but we found 6 packages to be plenty for our little group.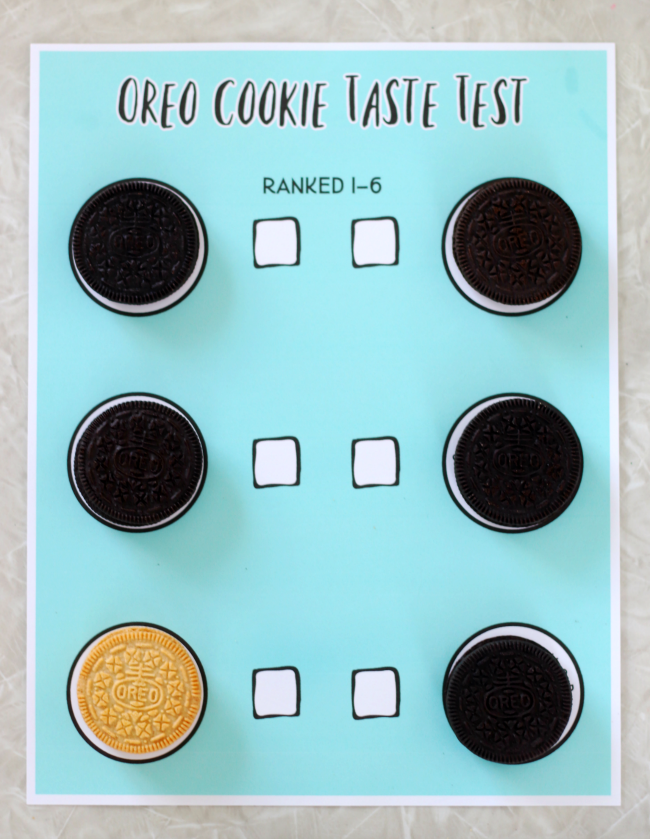 Be sure to download our printable score sheet to rank the flavors!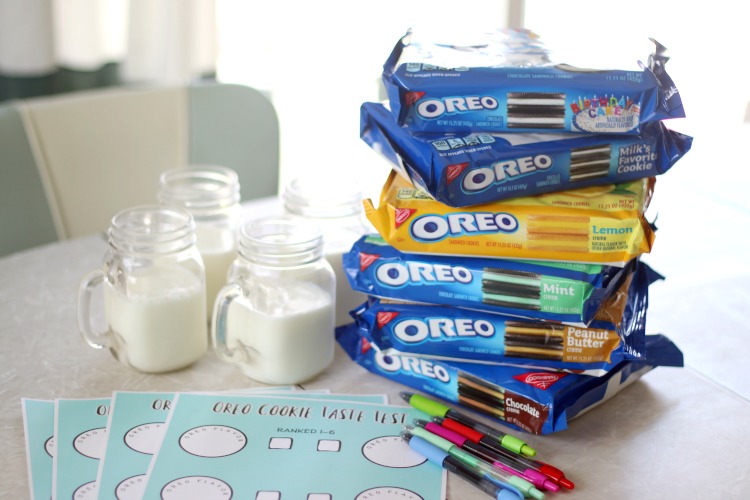 Oreo Taste Test Supplies
6 packages of Oreo cookies
pens
glasses of milk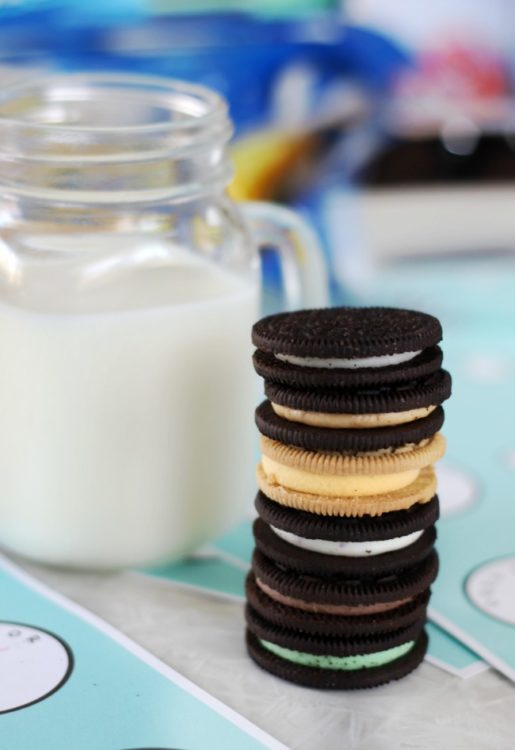 From top to bottom: original, peanut butter, lemon, birthday cake, chocolate and mint. Other flavors that we saw at the grocery store: red velvet, peanut butter pie, coconut, Trolls, double stuff, fudge covered, and carrot cake.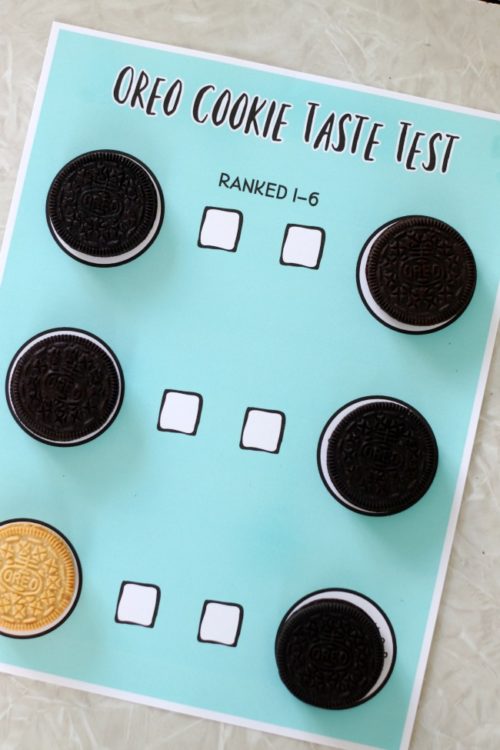 To rank the Oreos, place one cookie on each designated cookie spot on the printable. Write what kind of cookie each one is (some flavors look the same).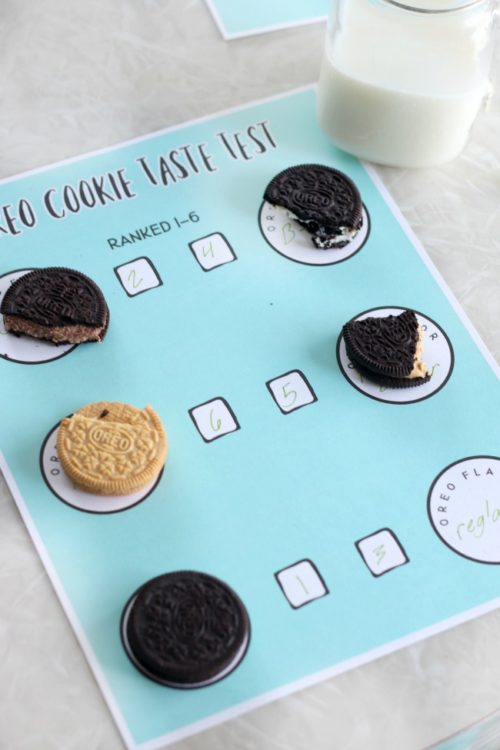 Sample each cookie and give it a ranking.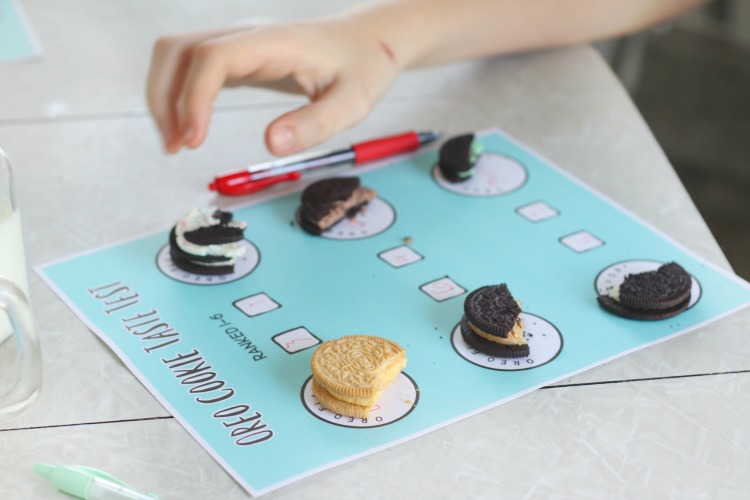 Which Oreos Ranked the Highest?
Mint
Lemon
Birthday Cake
Chocolate
Original
Peanut Butter
Oreo Cookie Game Variations
Blindfold each participant and have them guess what flavor of cookie they are eating.
Buy 12 packages and do two rounds, coming up with the ultimate ranking of Oreo flavors. This would be best done as a youth group activity, with a lot of participants.
Oreo Cookie Recipes
Now that you have 6 open packages of Oreos you'll need ways to use them up! Try our Oreo chick pops, Oreo bark, or Oreo puppy paw cupcakes. This no bake Oreo dessert from Brown Eyed Baker looks amazing!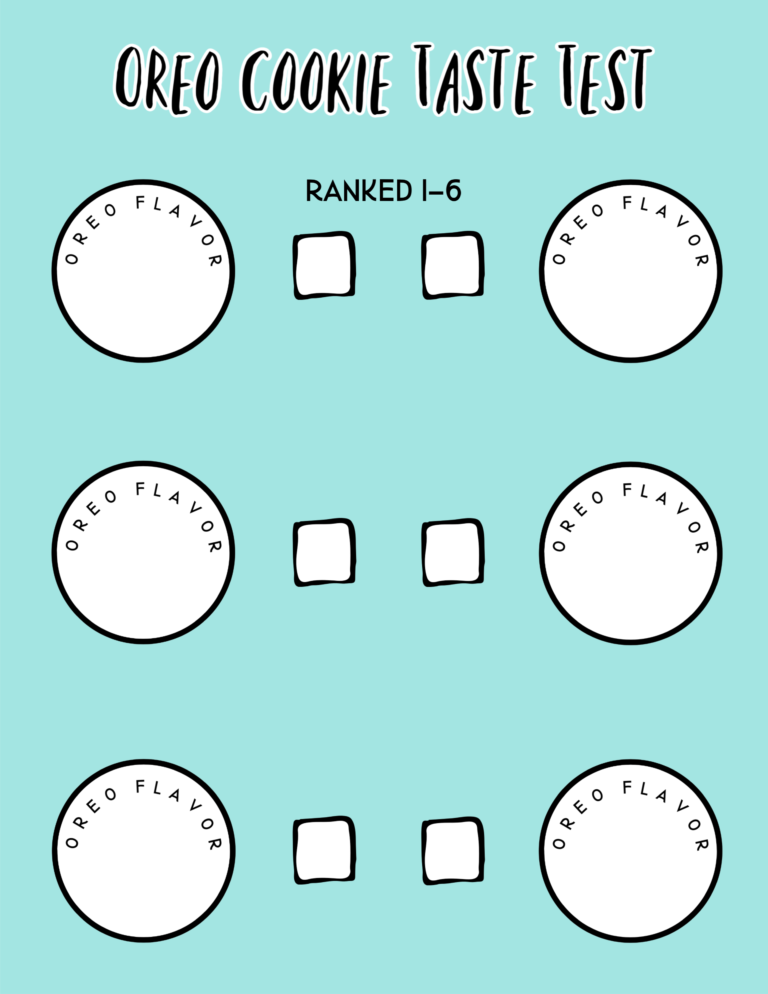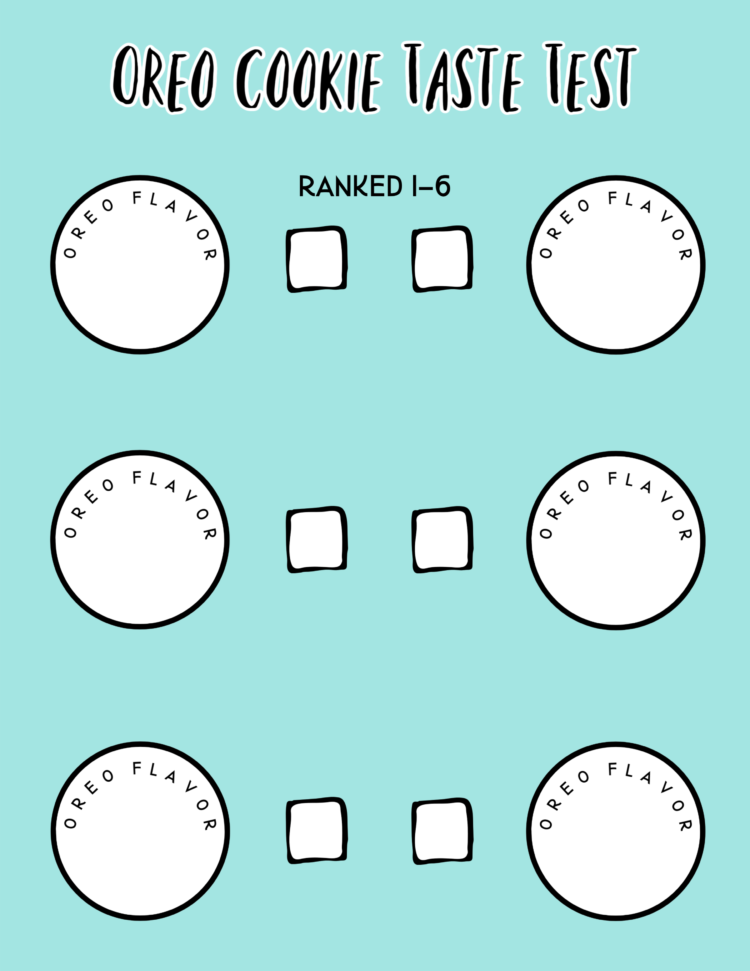 Printable Oreo Taste Test Worksheet
Welcome! I'm Brandy, mother to 5 darling kiddos and a cute black lab named Toby. My husband is in the Coast Guard so we've lived all over the place, turning each house into a home. I love baking, sewing, making cute things with my kids, and sharing what I've learned with all of you!