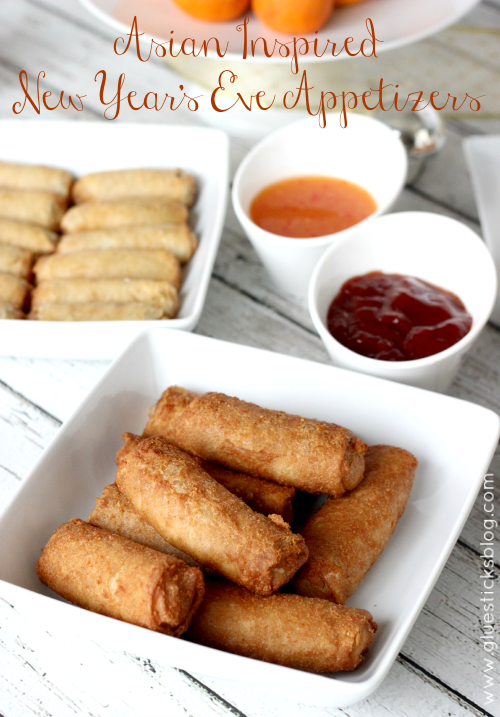 When I think of New Year's Eve foods, I think of Asian foods. Egg rolls, fortune cookies, and other restaurant-inspired dishes. Today I am sharing a quick and easy New Year's Eve spread with homemade elements as well as pre-made dishes. Perfect to start out the New Year with a bit of good fortune!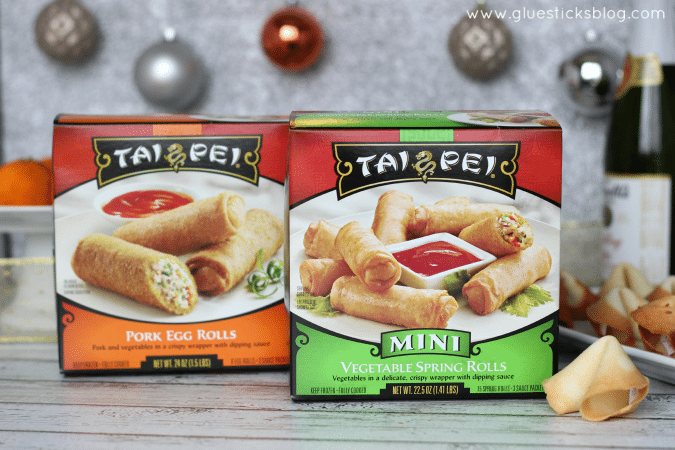 I've shared several of my favorite Chinese dishes on here with you, and they are so delicious, but they take a lot of work! Especially egg rolls. For my spread I chose to purchase spring rolls and egg rolls and create a delicious sauce to accompany them.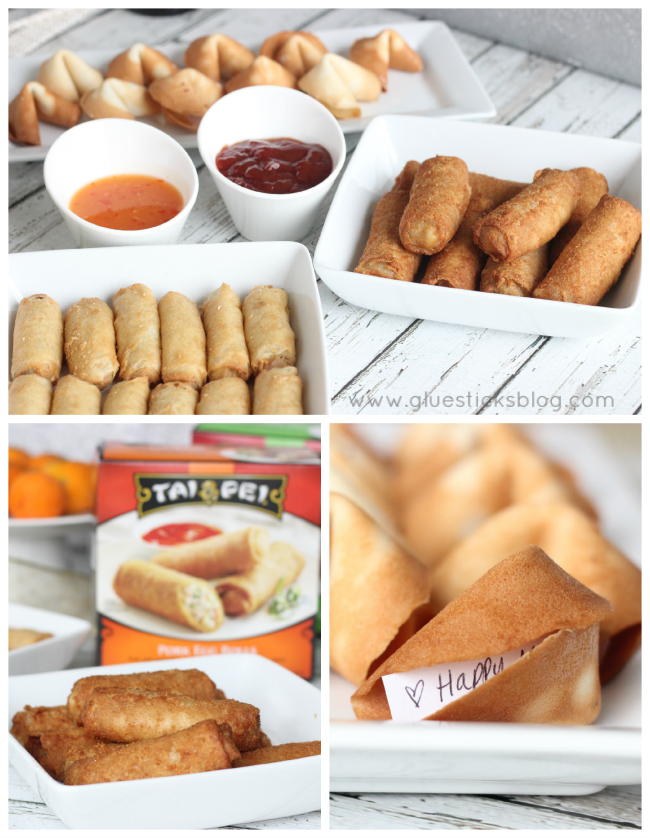 I also made a batch of homemade fortune cookies! If you haven't made fortune cookies before, be sure to add it to your 2015 bucket list. They are easy to make and I think they taste so much better. The best part? You can customize the fortunes for any holiday or occasion.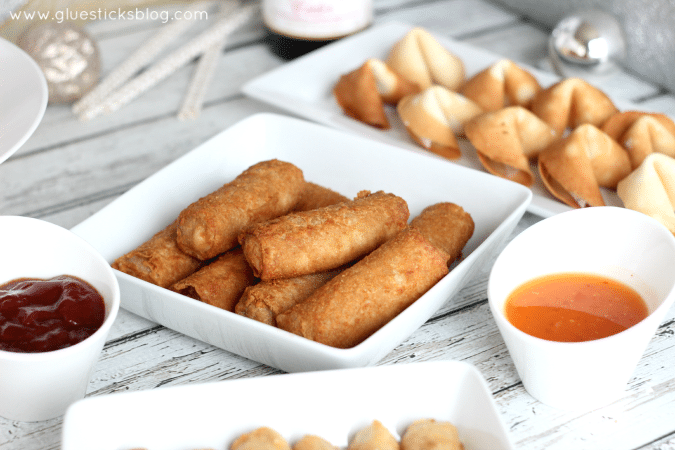 Deliciously crisp wrappers, fresh cut vegetables, and hearty pork filled my egg rolls. My spring rolls were the vegetable variety and lighter. The perfect finger food for kids!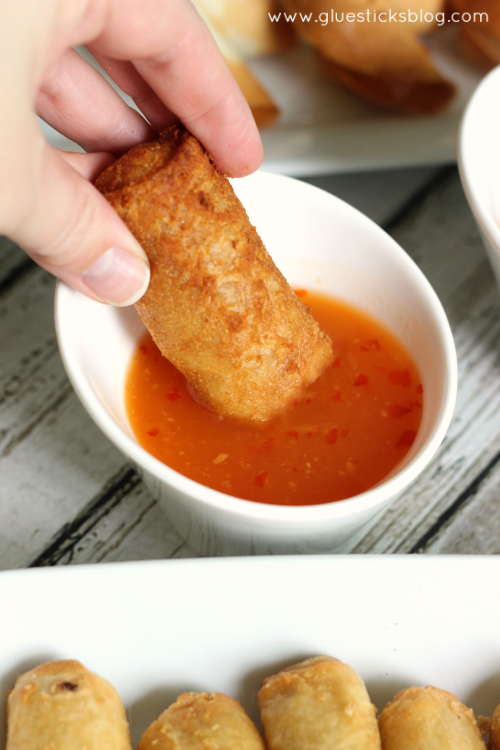 Tai Pai Egg Rolls and Spring Rolls come with a dipping sauce. Just pour into dipping cups and you are ready to go, but I'd like to share my favorite homemade dipping sauce. A tropical sweet chili sauce. Once you try it, you'll never use anything else! It is a recipe inspired by the dipping sauce that my dear friend, Lynne, makes with her homemade egg rolls.
Tropical Sweet Chili Dipping Sauce
1 part pineapple juice 1 part V8 Splash
Tropical Variety 1 part sweet chili sauce (found in the Asian section)
cornstarch
Heat pineapple juice, V8 Splash, and chili sauce in a saucepan until it begins to simmer. Quickly whisk in cornstarch, 1 tsp. at a time until it reaches desired thickness. Remove from heat. Allow to cool before serving. As a reference, I used 1/2 c. pineapple juice, V8, and chili sauce and 3 tsp. corn starch.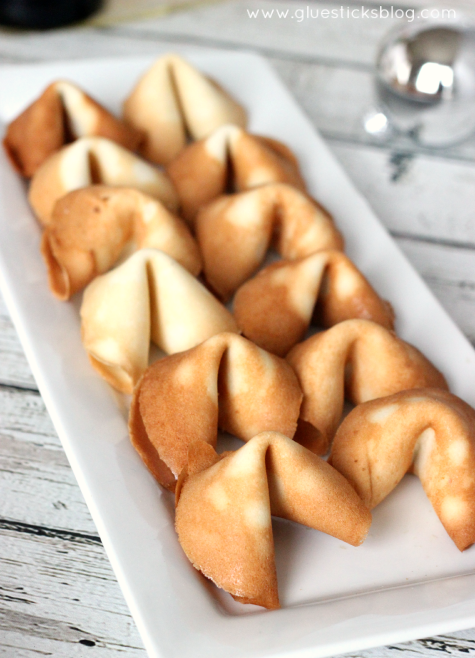 If you'd like to leave a bit of good fortune for your guests, be sure to make a batch of homemade egg rolls. This recipe makes a dozen or so. I share tips that helped me create perfect fortune cookies and a link to the recipe here.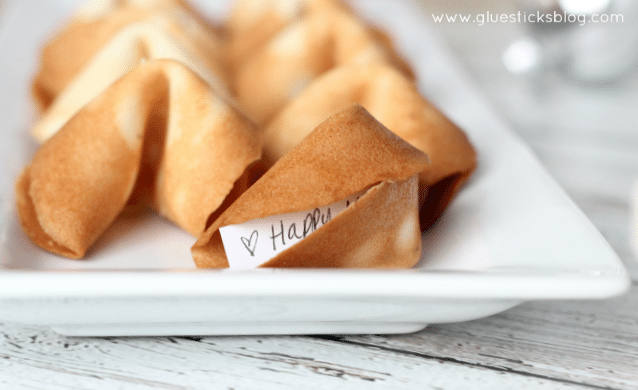 Customize your fortune however you'd like! A simple "Happy New Year!" works great too.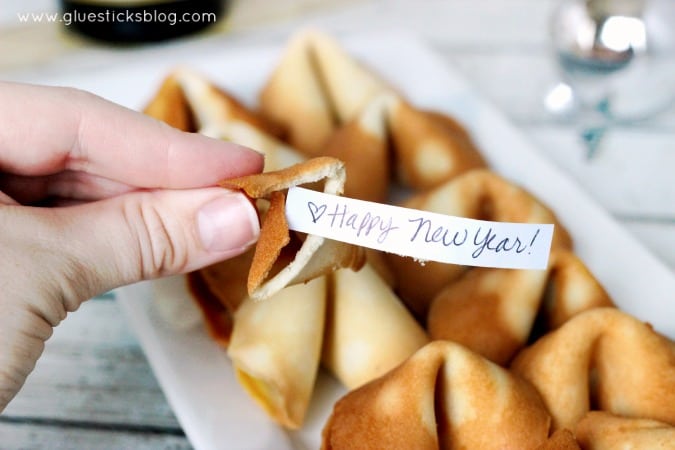 Fresh mandarins and sparkling cider finish out this quick and easy New Year's Eve menu plan.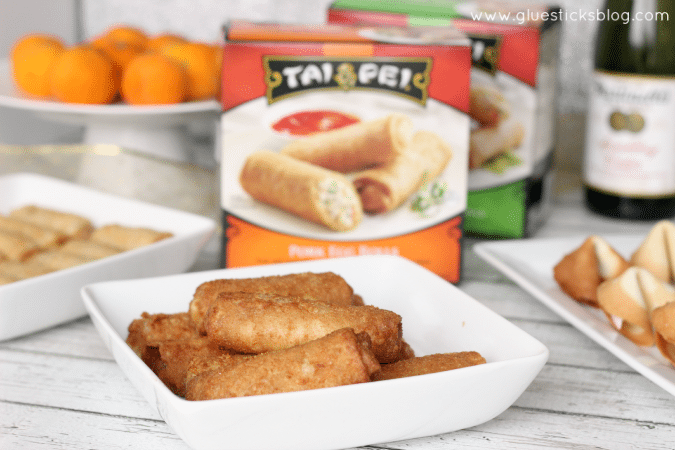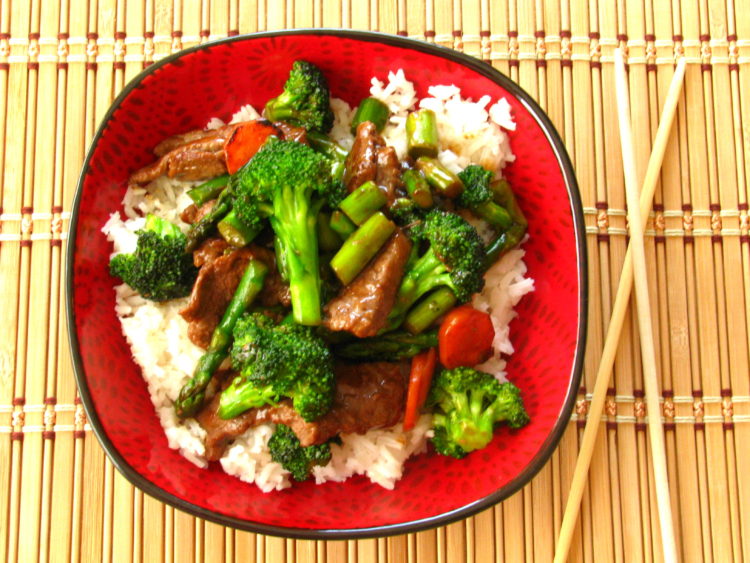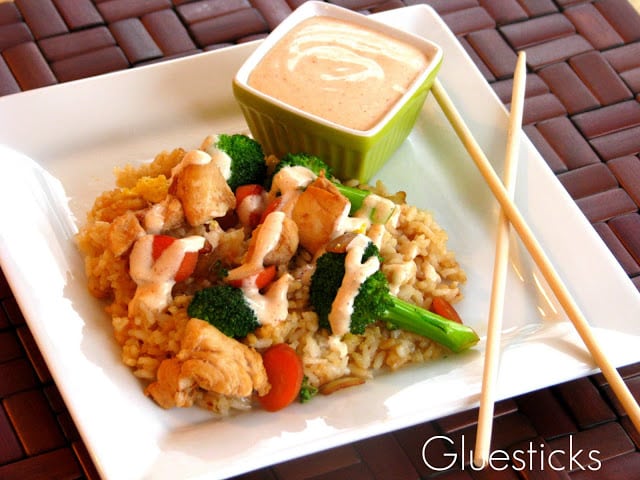 Fried Rice served with Homemade Yum Yum Sauce.