This chocolate snowman craft for kids is the perfect heartfelt holiday gift to make! Made from simple craft paper with individually wrapped chocolate truffles for the eyes and buttons.
If you like this simple snowman craft you will LOVE our sock snowmen, paper Santa cones, and paper plate snowman Christmas countdown!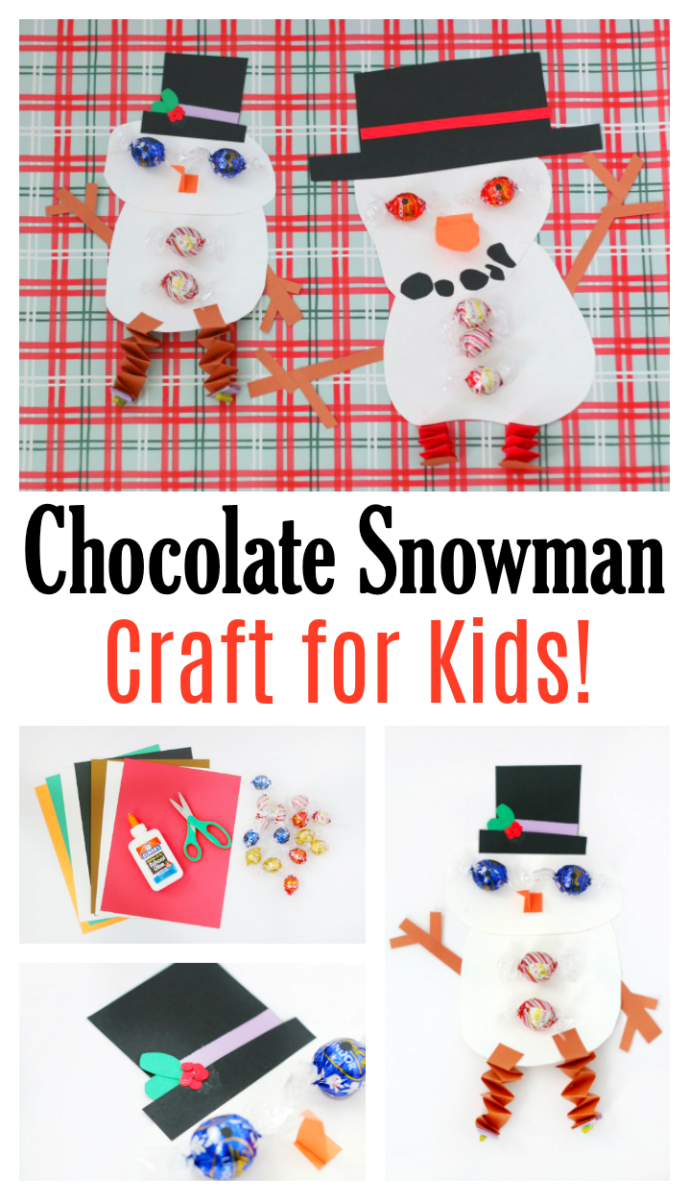 A few years ago, I asked my daughter's 2nd grade teacher what her favorite student gifts are. She immediately said, "Oh, that's easy! I LOVE homemade cards with a hand written note from my student. It's the simplest gift, yet I know it is truly from them." As a mom, I totally feel the same way! I love homemade gifts with cute handwritten messages on them.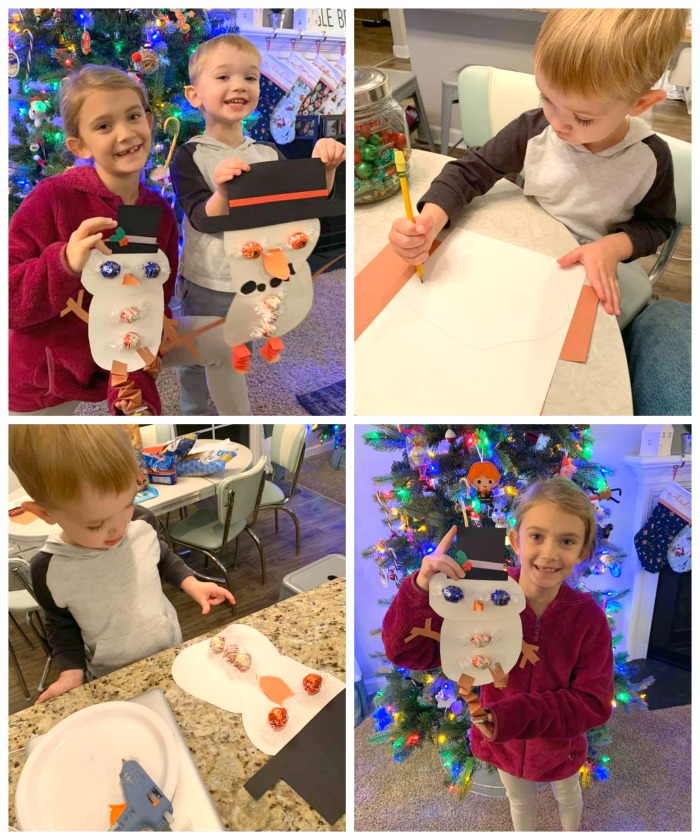 Last Wednesday I came home from helping with our church's youth group to find my husband and little ones making a snowman craft. He had stopped by the store on his way home from work and picked a bunch of different candies and craft items to make several projects with them this month. I had no idea until they ran up to me, SO proud of their creations. It made me wish that I could have stayed home with them, but I'm glad they had a special evening with their Dad. He made sure to snap pictures on his cell phone so that I could see, and then he said, "I wonder if your readers might like this idea. It's easy for kids to make, and we used good chocolates so teachers would probably like to receive one, too!"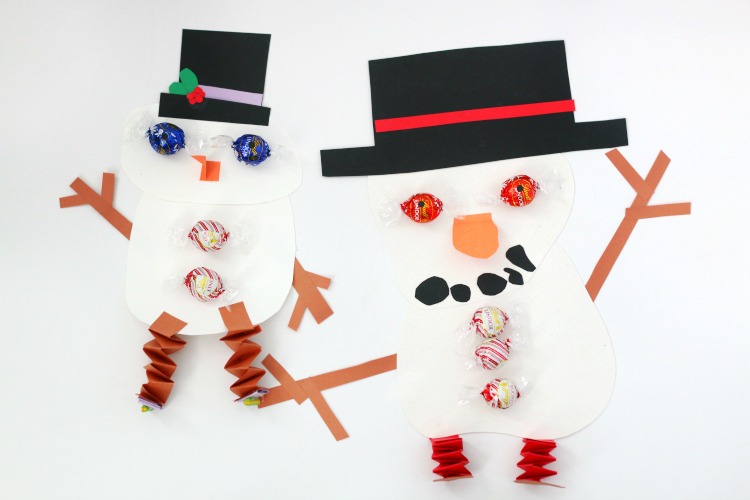 I told him that I agreed. This snowman craft for kids is a card and gift all in one! I love how he let them design their own. I'm much more structured when it comes to crafting with my kids. Oftentimes I'll just cut everything out and then hand it to them to assemble. Mac is only 3 years old, but he gave him complete control. Look at Mac drawing his own snowman head in the photo above. I love how wonky it turned out because HE DID IT BY HIMSELF (with some scissor help from Dad).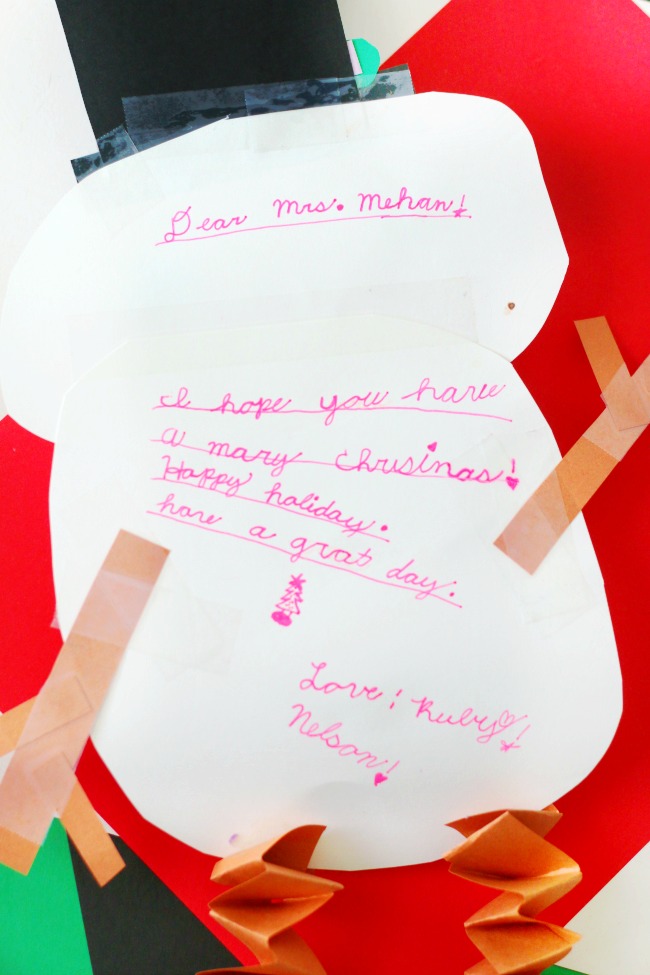 Ruby wrote a sweet message on the back of hers and is so excited to bring it to school.
There really isn't much of a tutorial, but I'll give a quick rundown anyways!
Chocolate Snowman Craft For Kids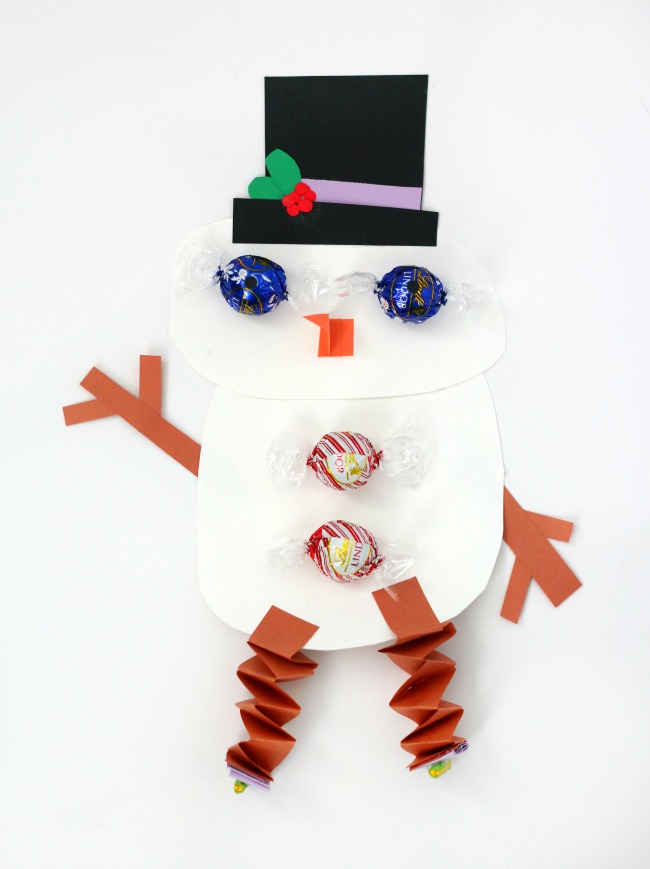 Supplies Needed:
construction paper
glue
tape
scissors
pencil
chocolate candy (individually wrapped)
hot glue/gun
Instructions:
Step 1: Cut out shapes.
Give the kids a bit of creative freedom with cutting out their shapes! They'll need a hat, a head, a body, and skinny strips of brown paper for the twig arms. They'll also need a nose and black circles for the mouth.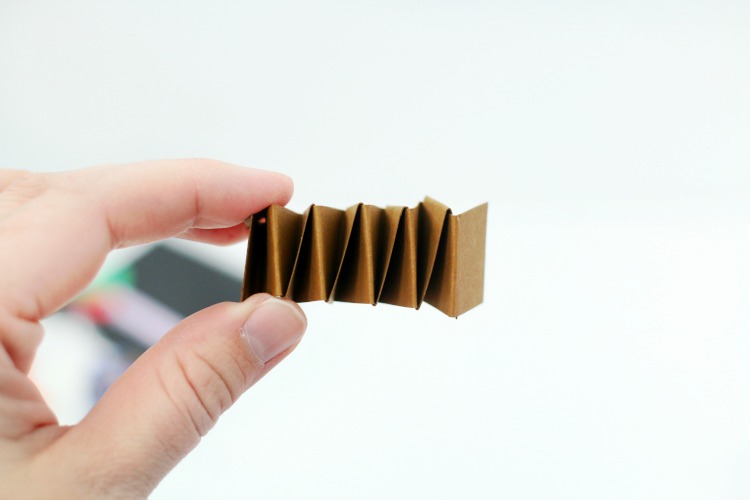 Step 2: Fold paper into accordion strips.
You can make three dimensional accordion legs if you'd like. My husband always adds these to the crafts he makes with the kids. I remember making them when I was little, too! Here's a quick tutorial.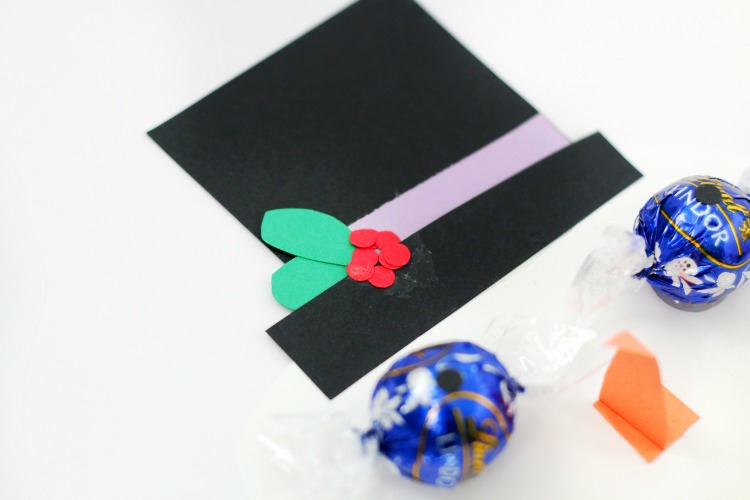 Tip: an easy way to make tiny circles is by using a hole punch!
Mac figured out how to punch paper and it is now his favorite pass time.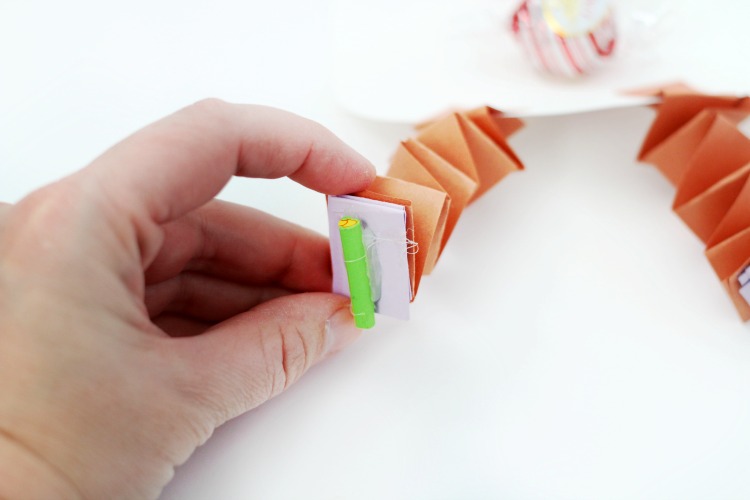 Ruby added tiny erasers to the bottom of her snowman's feet and said they were ice skates.
Step 3: Glue and tape everything together.
They used Elmer's glue and tape for most of the assembly, but switched to hot glue for the chocolate truffles.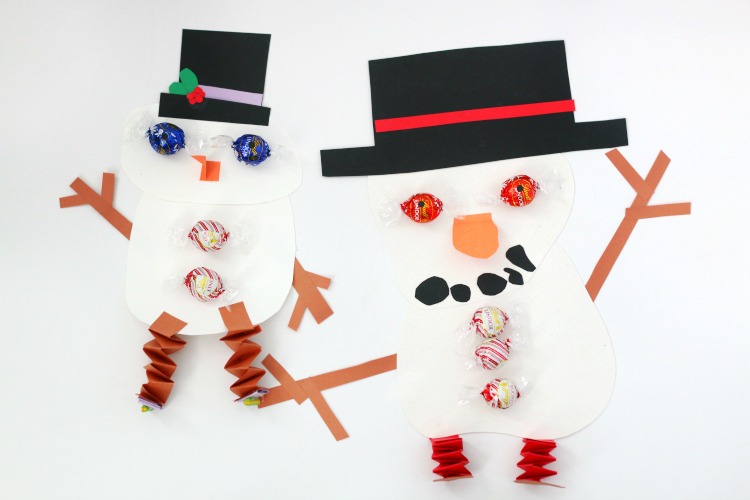 Two darling snowmen crafts for kids—MADE BY KIDS. I love how different they are!