If you love Scotcheroos then you will LOVE this chocolate butterscotch Rice Krispies treat recipe! Single portioned treats perfectly dipped in chocolate then drizzled with butterscotch.
I remember my grandma making scotcheroos when I was little. I even remember her accidentally dropping a glass dish that had an entire of batch of them on it and it shattered all over the floor. I'm not gonna lie, the thought of trying to salvage them crossed my mind. Thankfully grandma had more sense and tossed the whole batch, glass shards and all, and pulled cookies out of the freezer.
To this day scotcheroos are my favorite treat and one my kids enjoy too. But this post isn't about the kids. It is about quenching my ridiculous large chocolate addiction. These chocolate butterscotch Rice Krispies treat recipe hits the spot every single time and combine the delicious flavors of my grandma's dessert. They are chocolatey and rich with a hint of peanut butter, and drizzled with melted butterscotch chips.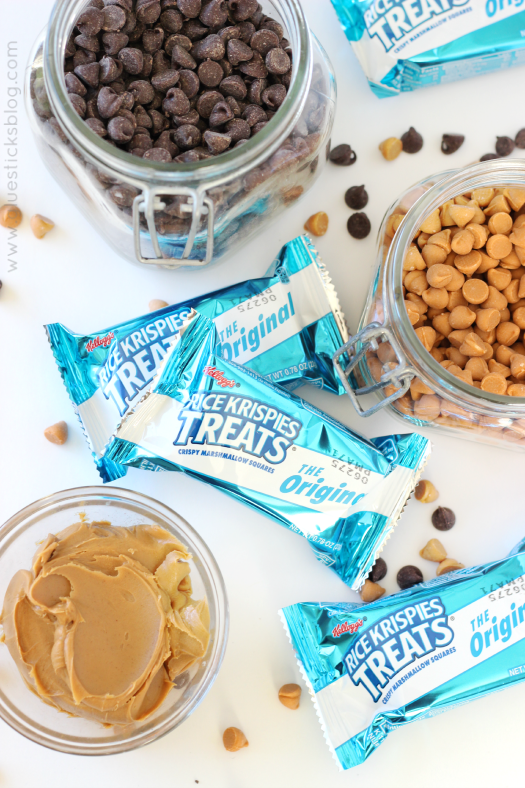 The best part is that they are a quick and easy dessert since I used pre packaged Rice Krispies Treats instead of making my own. Perfectly shaped and ready to go.
Unwrap 8 bars and place them on a parchment lined baking sheet.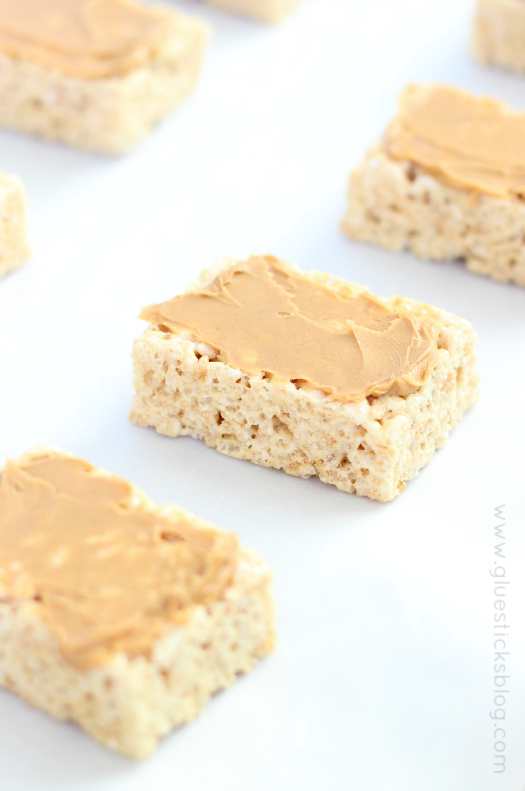 Spread with peanut butter. 1/4 c. is enough to spread across all 8 bars.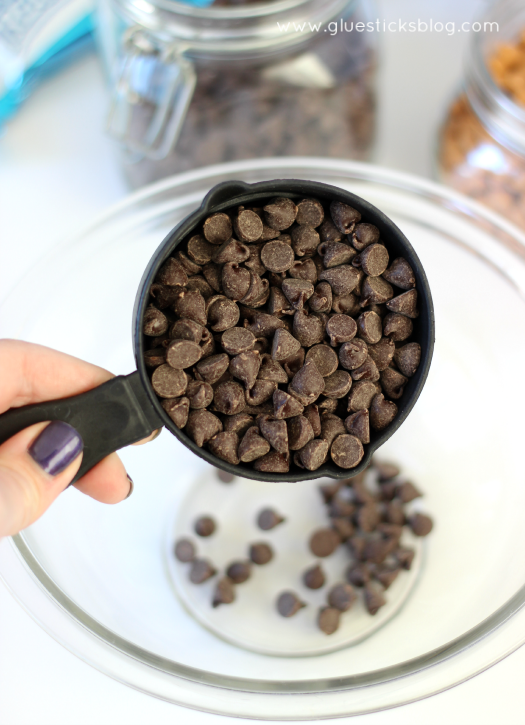 Pour 2 c. semi sweet chocolate chips into a microwave safe bowl.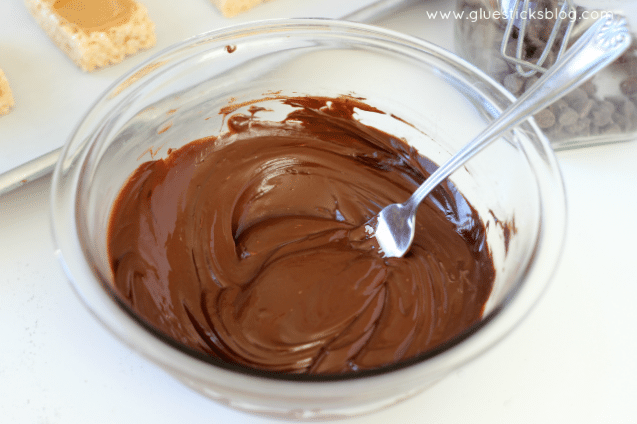 Melt in the microwave, stirring, every 20 seconds until melted.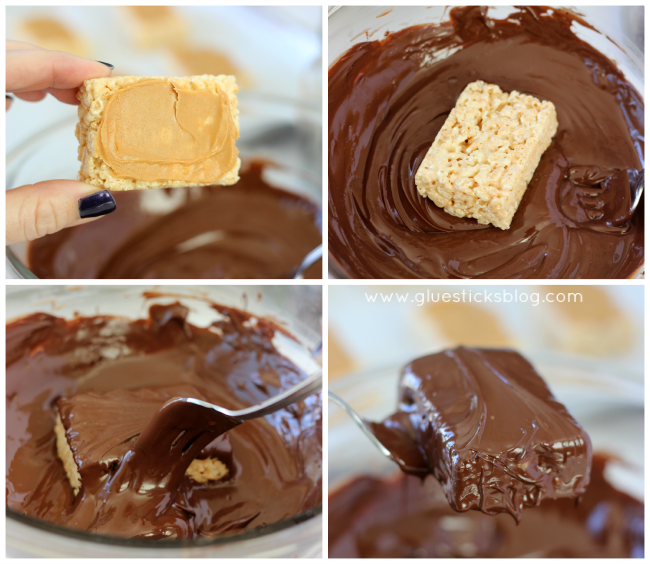 One by one, dip Rice Krispies treats into chocolate, turning over to coat evenly. Lift out of chocolate with a fork and tap against the side of the bowl to allow excess chocolate to drip off.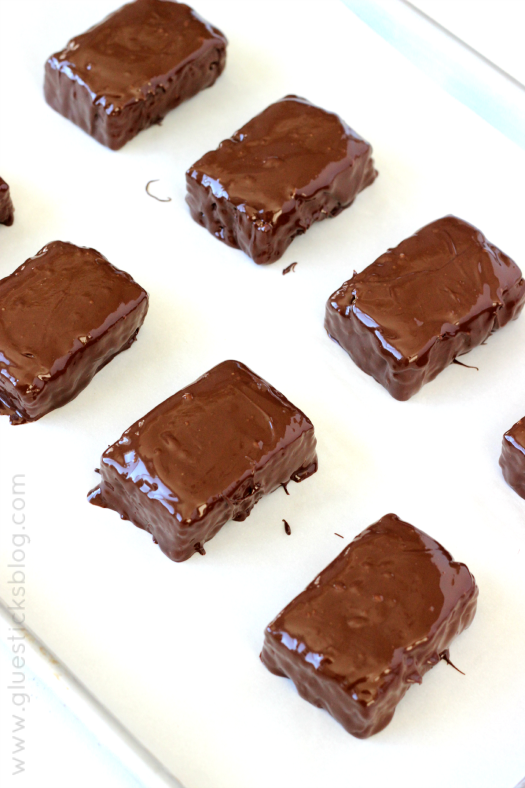 Set on parchment lined baking sheet.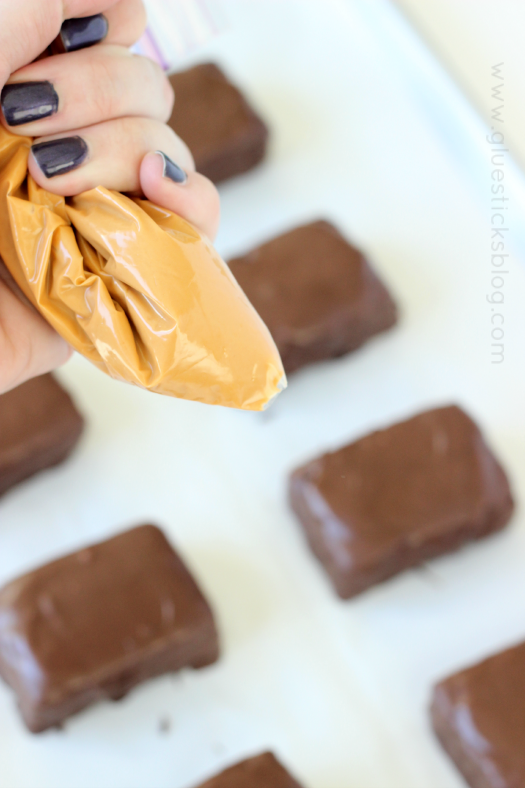 Melt 1/2 c. butterscotch chips in a microwave safe bowl in 20 second intervals, stirring, until smooth. Spoon butterscotch into a plastic sandwich bag, cutting off a small corner, and drizzle across Rice Krispies treats.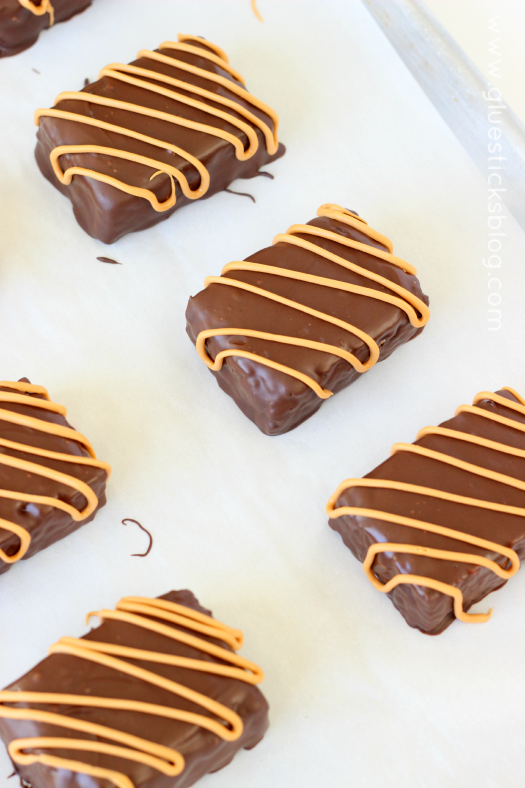 Refrigerate until set.
The crispy Rice Krispies Treats mixed with smooth peanut butter and chocolate shell make even the simplest ingredients come together to create this decadent dessert.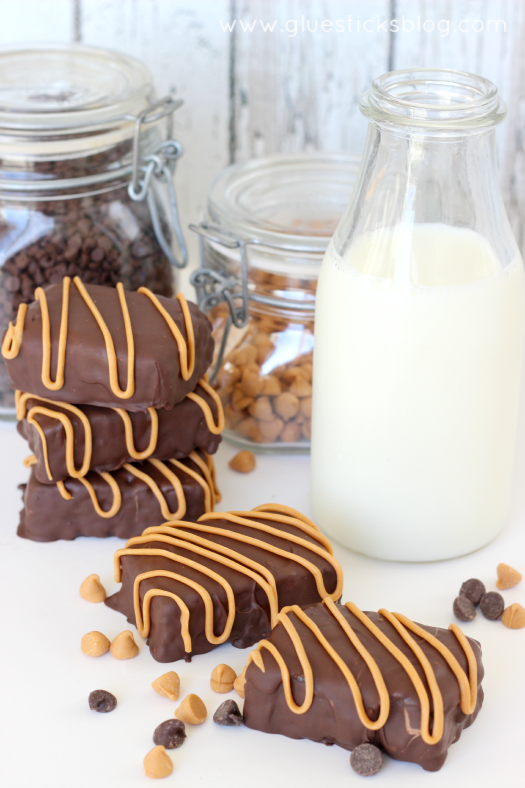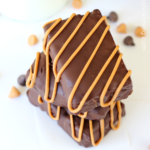 Chocolate Butterscotch Rice Krispies Treat Recipe
Ingredients
8

individually wrapped Rice Krispies Treats

2

cups

semi-sweet chocolate chips

½

c

. butterscotch chips

¼

c

. creamy peanut butter
Instructions
Unwrap Rice Krispies treats and place on a baking sheet that has been lined with parchment paper.

Spread a light coat of peanut butter across the top of each Rice Krispies treat.

Place chocolate chips in a microwave safe bowl and microwave in 20 second intervals, stirring, until smooth.
You might also like…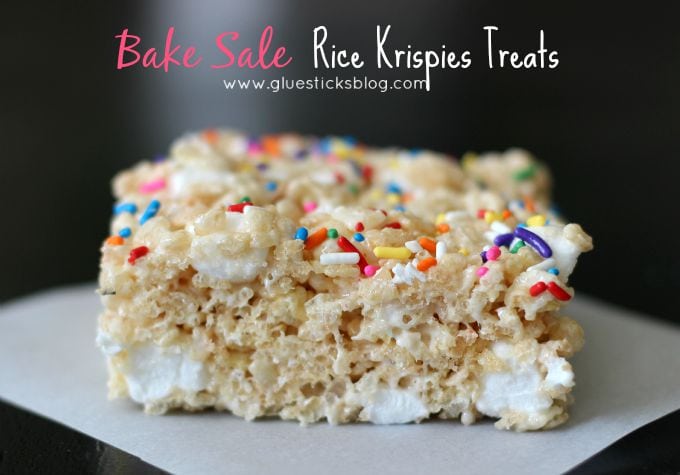 Bake Sale Rice Krispies Treats
Here is a collection of some of my favorite dessert recipes from around the web!