How to make glycerin soap with kids! Use melt and pour glycerin blocks to create fun soaps with kids! Experiment with different colors, soap molds, and scents to create unique combinations. This post contains affiliate links.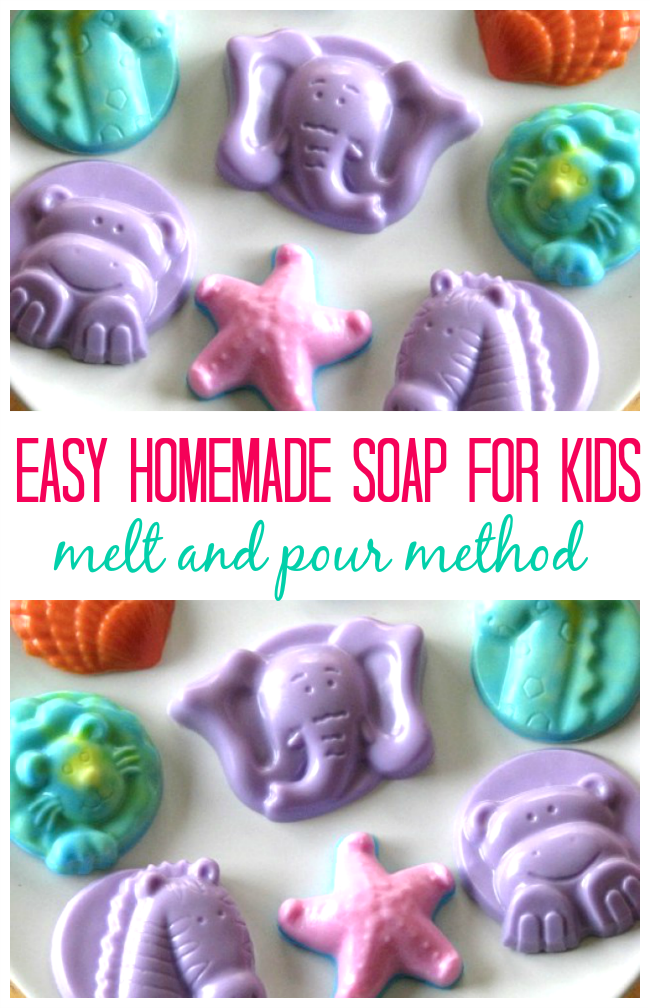 We made homemade soap for the first time last week and it was SO MUCH FUN! I had no idea how easy it was to make and inexpensive! For some reason I thought it had to be done in a double boiler, mix ingredients, etc. We did the melt and pour type and now that I know how easy it is to make I want to make more! Different types of glycerin, different molds, colors, herbs and other add-ins….the possibilities are endless! And they would make great gifts! Here is how to make glycerin soap the melt and pour way!
4 More Soaps You'll Want to Make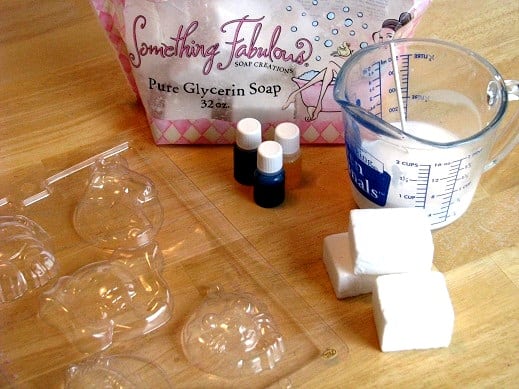 How to make glycerin soap:
Glycerin (I bought a 2 lb. bag of opaque glycerin base for $6.99 and we didn't even use half of it)
Glass measuring cups
Popsicle stick for stirring
I found everything I needed at Hobby Lobby. Place your bars of glycerin in the glass measuring cups and microwave on high 30 seconds at a time (stirring after each 30 seconds) until melted. Ours took about 45 seconds and we did 3 blocks at a time.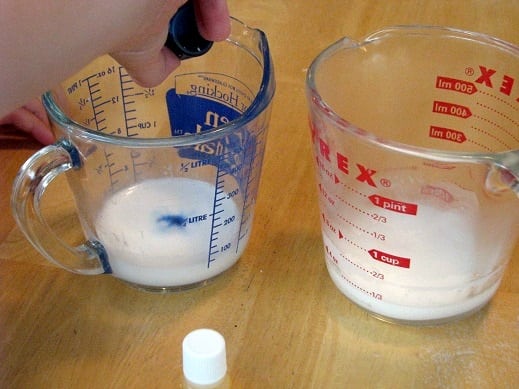 Add your colorings and scents….we used "apple" and stir. Kaylee loved mixing colors and stirring.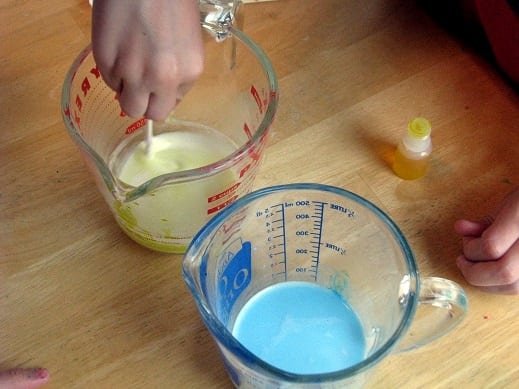 Aaron (who is 5) was able to pour the glycerin into the molds.  He did a great job! Let stand for 1 hour, then pop out of the molds.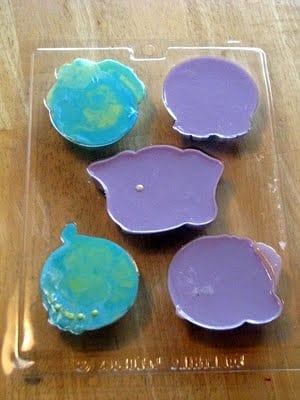 That's all it takes! They smell amazing and are so bright and colorful! We decided to save the rest of the supplies to make more homemade soap another day.