An Easy Basketball Pull Apart Cake Made from Cupcakes and Reese's Pieces. This post has been compensated by Collective Bias, Inc. and its advertiser.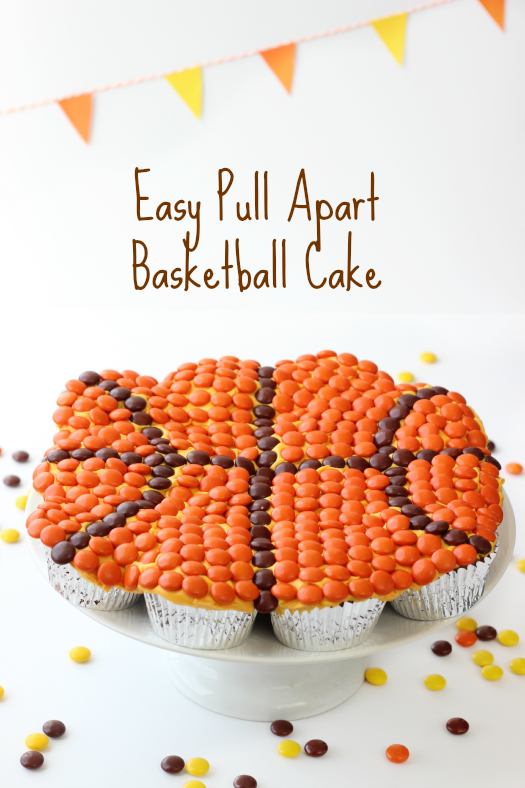 Pull apart cakes are just plain fun. Everyone loves cupcakes and ever since I watched Georgetown Cupcakes I've seen them in a new way! They made pull apart cakes in almost every episode. For Kaylee's birthday I made her a princess dress pull apart cake out of cupcakes. It turned out darling and was a huge hit with her friends.  With college basketball season here I thought it would be fun to share how I made this EASY pull apart basketball cake! No cake decorating skills required.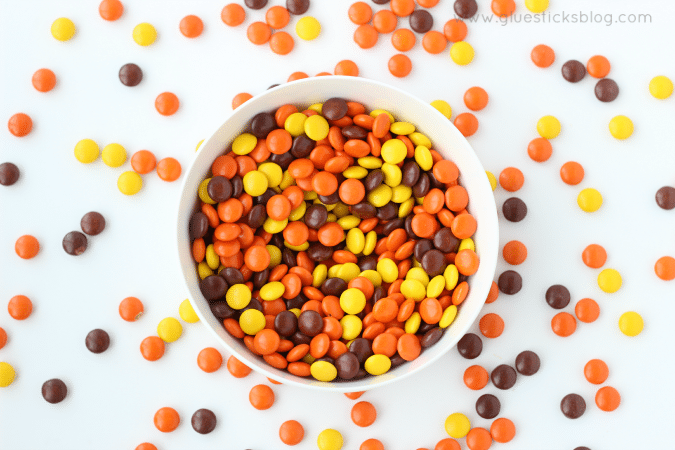 We are a Reese's Pieces lovin' family. BIG TIME. It just so happens that Reese's Pieces color coordinate perfectly with an orange basketball. Eat Set aside all of the yellow ones and use the rest!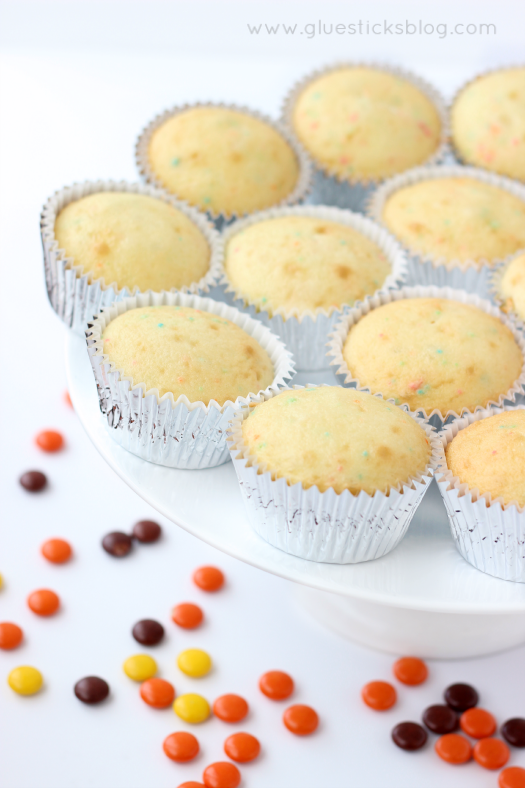 The number of cupcakes you use all depends on how big your cake platter or cake base is. I arranged 14 cupcakes as closely as I could on my cake base. When using cupcakes you aren't able to trim to get the perfect circular cake. There will be a bit of a scalloped look to the edges and that is ok!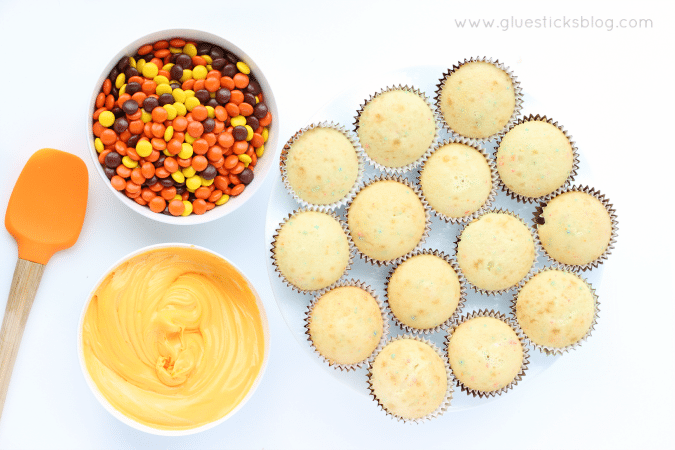 The easiest way to get good coverage is to pipe frosting around the perimeter, then in a swirl motion over each cupcake. Then spread out evenly with a butter knife. If you don't have a bag or piping tip, just spread frosting evenly over each cupcake.  You will notice gaps in-between cupcakes. Pipe over them with frosting (in a swirl motion) or add a small dollop of frosting on top of each gap. Then smooth with a butter knife to blend in with the rest of the cupcakes. This will fill in any empty spaces. If you arranged your cupcakes nice and close together you shouldn't have too many areas that really need to be filled in. It is ok if it doesn't look perfect since it will be covered completely with Reese's Pieces anyway! If the frosting starts to get to room temp and seems thin, just place the cake in the refrigerator for a few minutes to firm everything up again.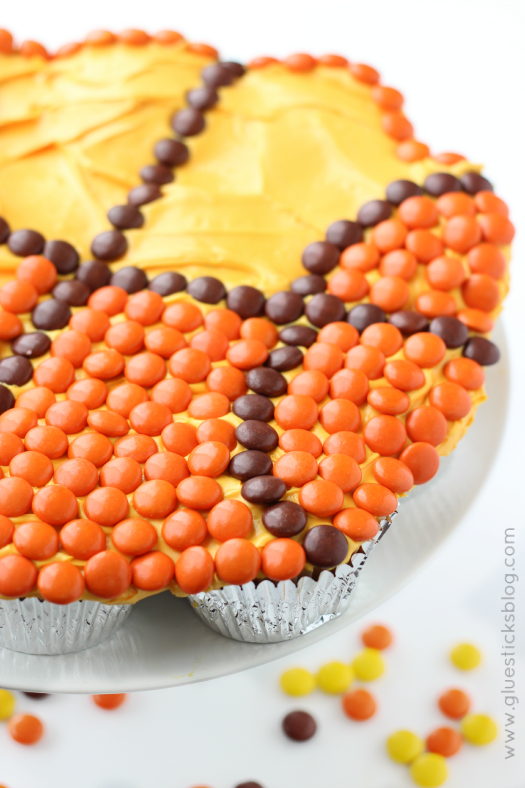 Now for the fun part! Start with the brown candies and create a line down the center vertically and horizontally. Then fill in with the orange candies. Nice and close together.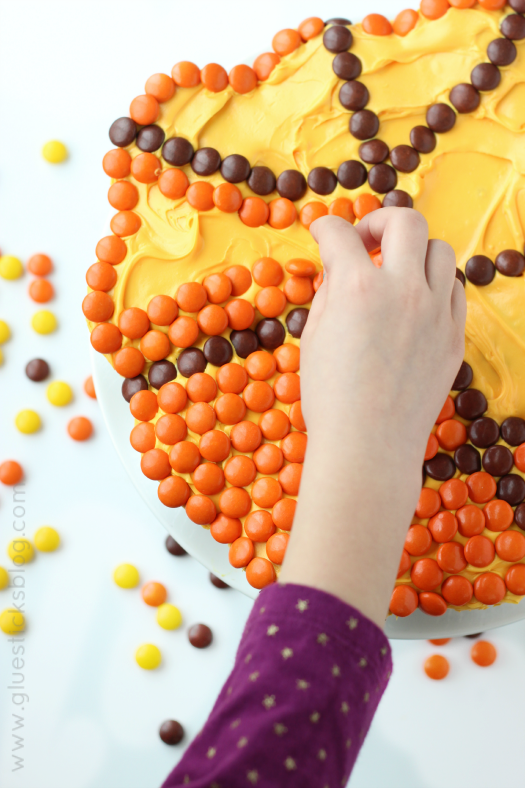 Kaylee liked helping me with this part. She probably ate as many as she placed. She assured me that she was only eating the yellow ones 😉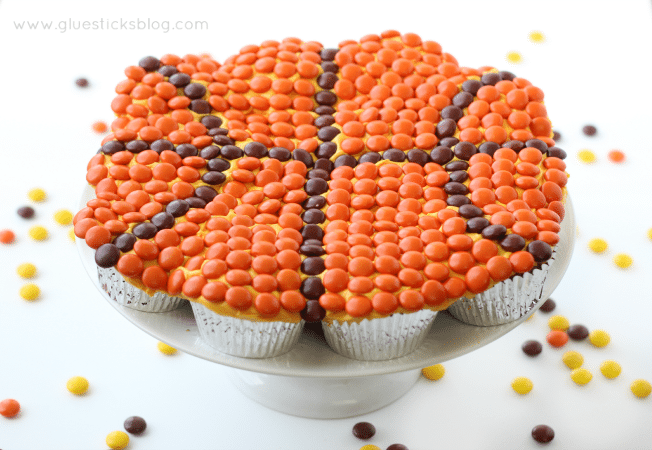 When it is time to serve, everyone just grabs a cupcake!
You might also like…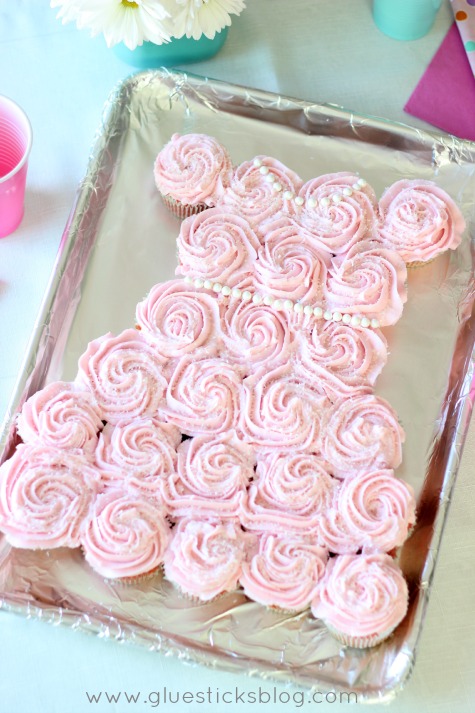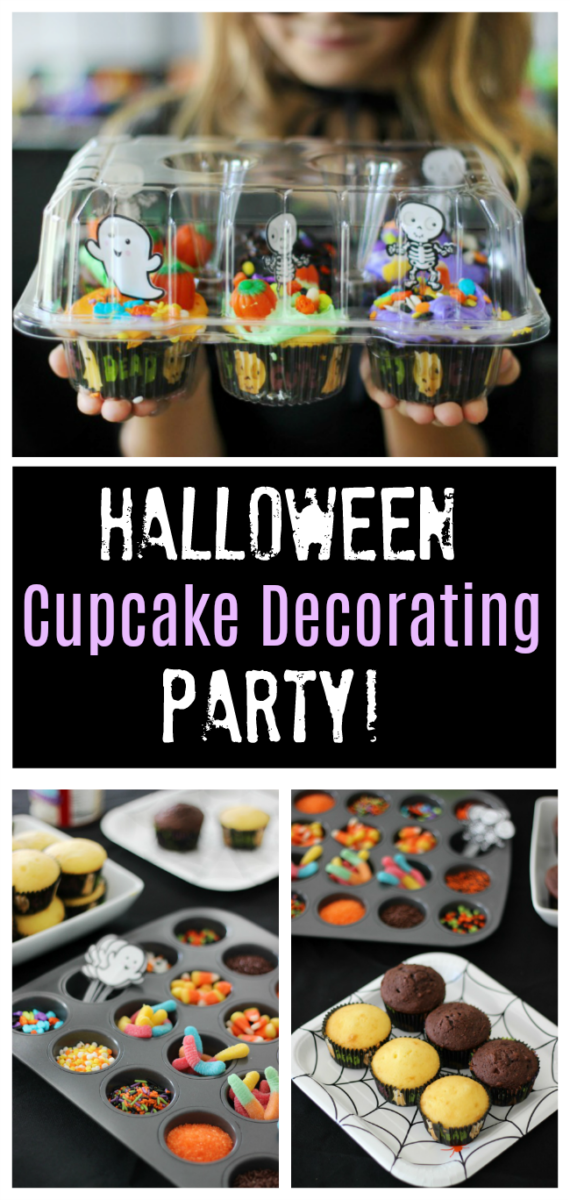 Halloween Cupcake Decorating Party