These General Conference activity kits are perfect for keeping children entertained! Filled with activity and snacks that can be rotated between each session.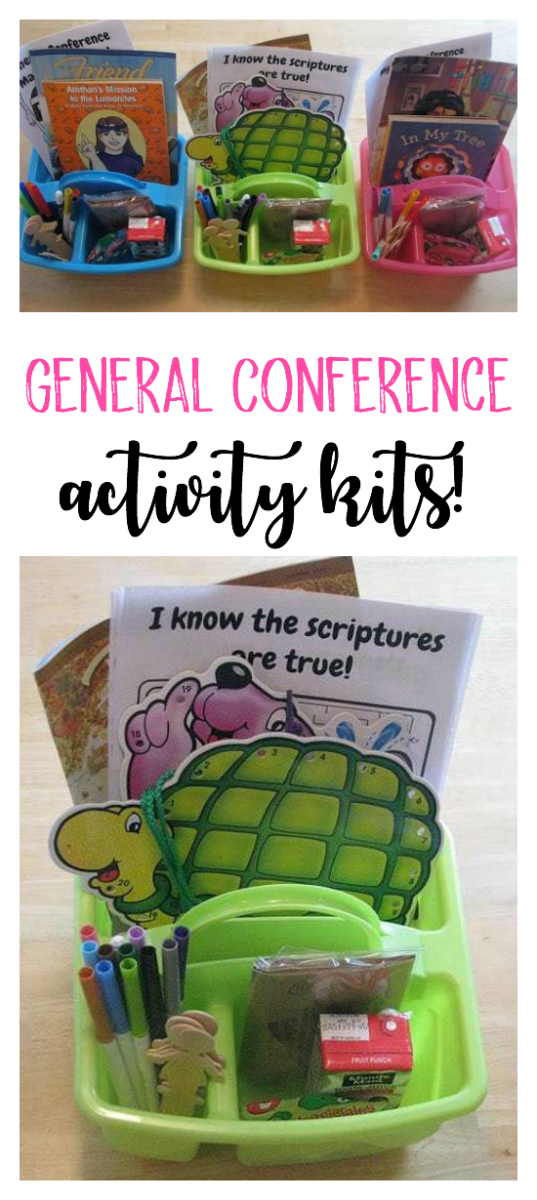 In April I posted my ideas for our General Conference activity kits that I put together for the kids. I am happy to report that they were a SUCCESS! We used them at home as well as the church since we alternate locations to watch the conference sessions.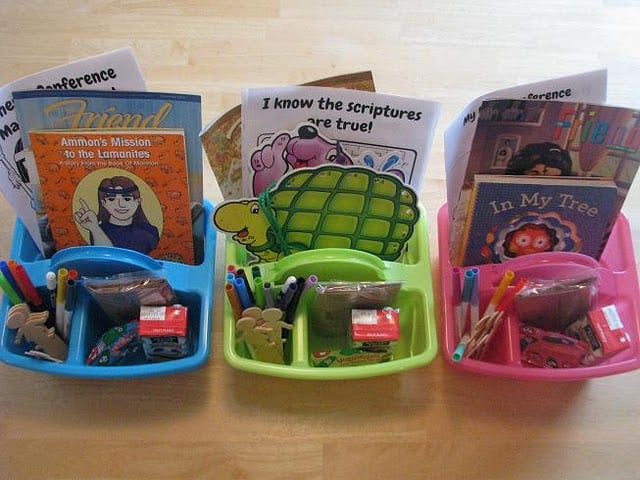 I rotated the items out with each session so that there was always something new and I've found that by NOT giving them the entire conference packet at once that it lasts longer and the kids take their time coloring the pages. We will definitely be doing these again this weekend!
These General Conference activity kits were not only a hit with the kids, but they saved our sanity, too!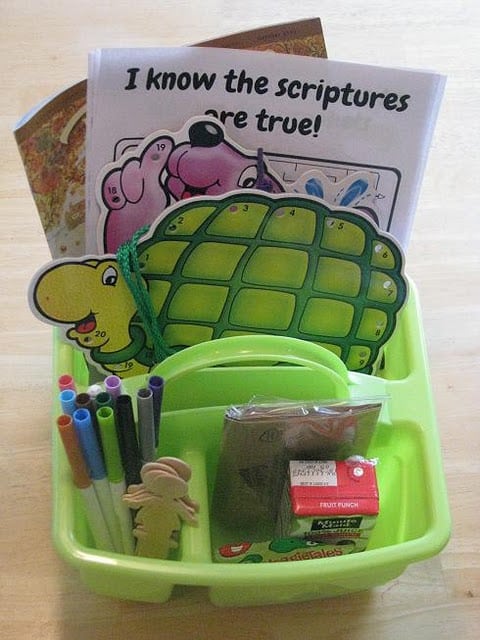 If you liked these General Conference activity kits, you might also like these fun crafts!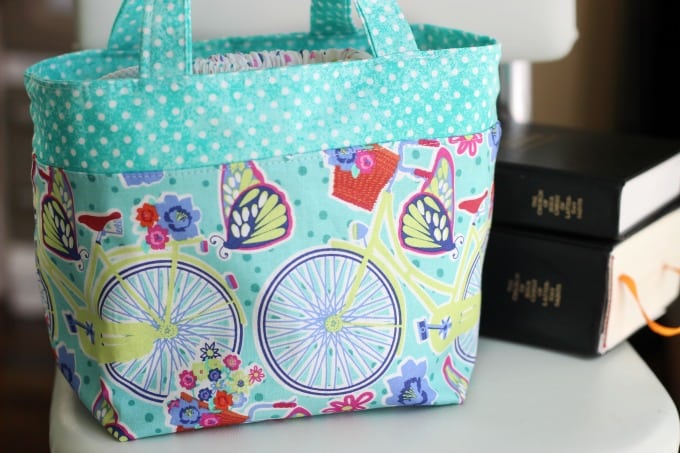 This darling fabric tote comes together with a few fat quarters. Fun to make and perfect for so many uses. It's just the right size for a lunch tote, small purse, or for carrying scriptures to church.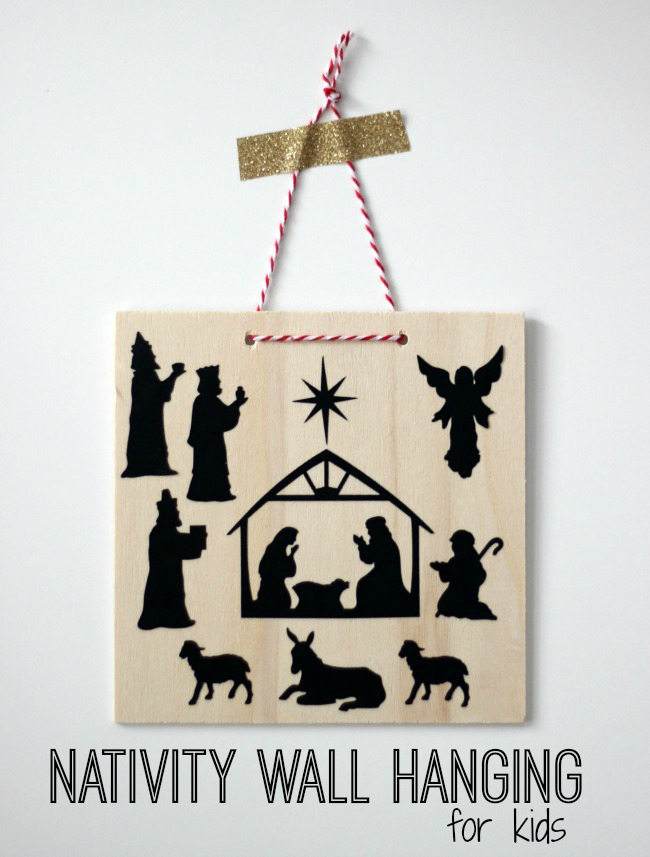 A quick 5-minute nativity craft for kids that they can hand on the wall. Simply peel and stick the repositional decals onto the pre-cut plaque!
A fun young women's activity and treat all in one! Scripture cookies in a jar. Search scripture verses to find the ingredients. Pack into a jar and send home with each girl to make for her family! Would make a fun family home activity as well.