Melt and pour glycerin fish soap made from glycerin soap blocks! These little fish soaps are easy for kids to make and fun to customize with different scents! An awesome gift idea or summer craft for kids!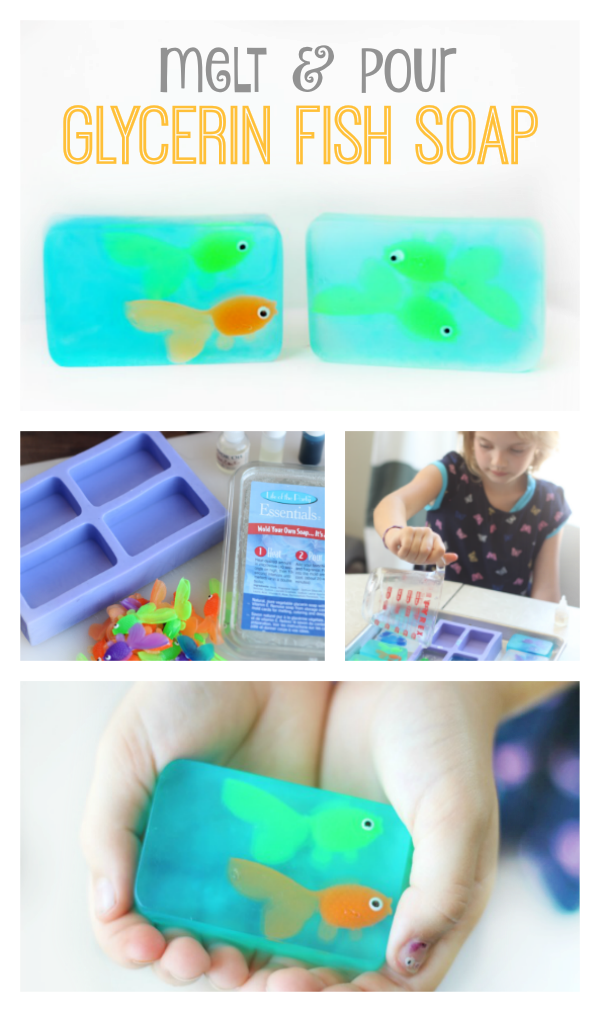 Three of my nieces came to stay with us for a week early in the summer. The girls play well with my girls and came up with all sorts of creative and imaginative games, but I still wanted to do a few small projects with them while they were here. The one they enjoyed the most was making glycerin fish soap! We always opt for the melt and pour type soaps for ease and simplicity. I think they turned out darling!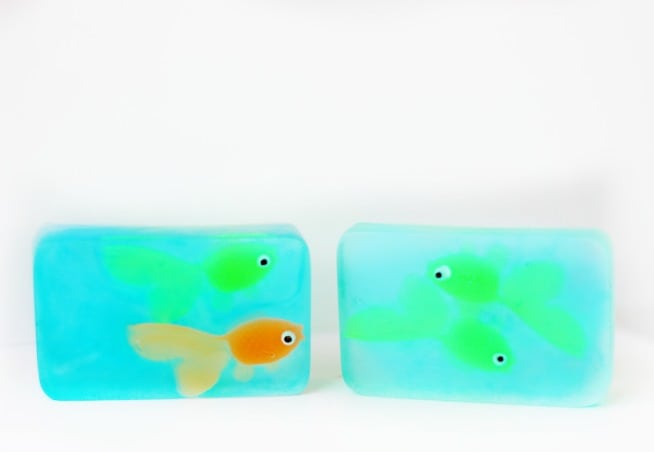 I like how each soap turned out completely unique. Different hues of blue, some are completely clear, and a variety of scents: raspberry, pear-berry, banana, lemon, etc.
Melt and Pour Glycerin Fish Soap
Supplies for making fish soap:
2 lb. melt and pour clear glycerin soap base
soap coloring (optional)
soap scents or essential oils (optional)
toothpicks for stirring
Step by Step Instructions To Make Your Own Glycerin Fish Soap: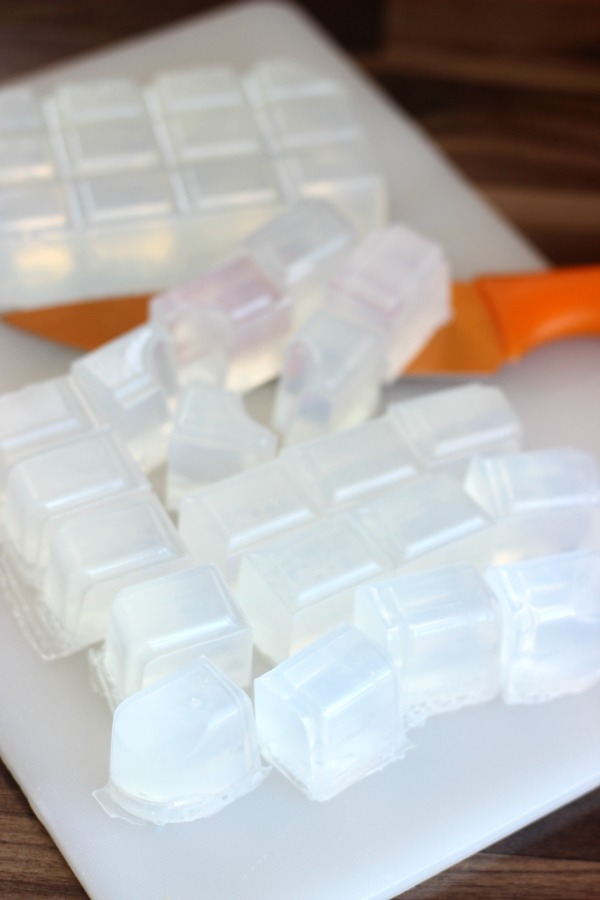 Cut glycerin into cubes. We found that 2 cubes were just the right amount to make a small 2″x3″ bar of soap. You'll have to play around with the amounts for whatever size of mold you use. The girls all wanted different scents so we made many tiny batches to cater to their preferences.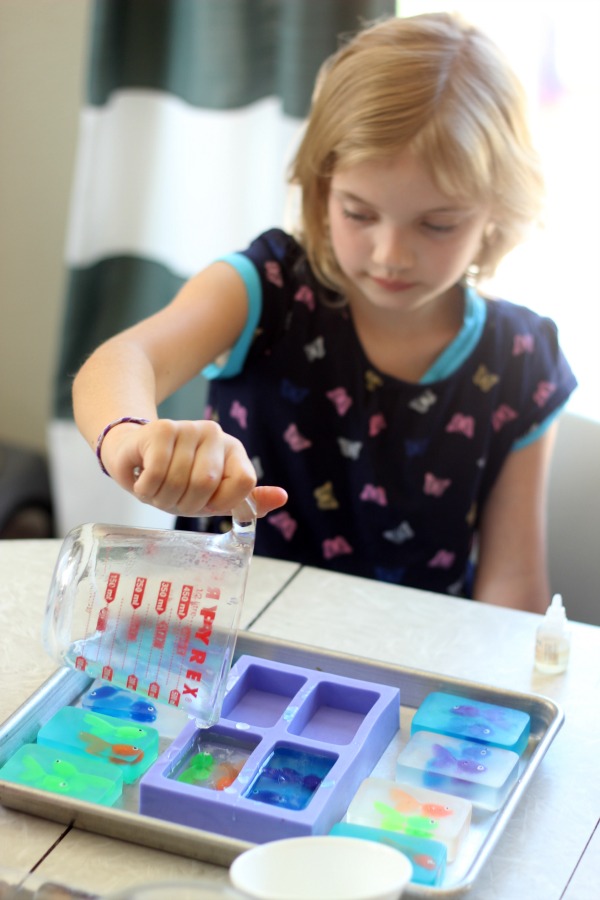 2. Melt soap cubes in a microwave safe measuring cup (with a pour spout). Mix in desired scents and colorings.
3. Place fish into a soap mold and pour soap mixture on top.
4. Refrigerate until firm.
Such a fun afternoon project. The girls couldn't wait to wash their hands with their new soaps.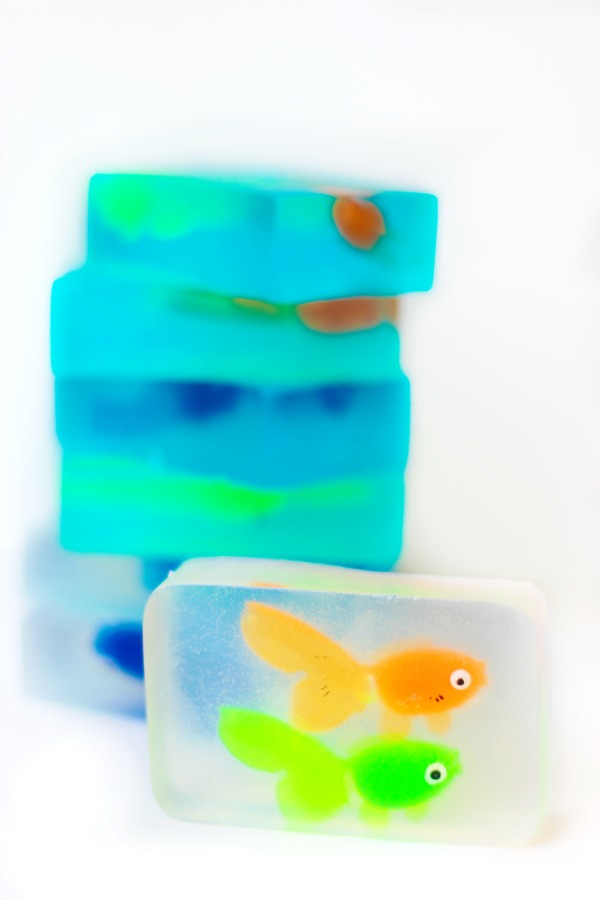 What scents would you use to create your own little glycerin fish soap? And how fun are these
fish in a bag soaps? 
If you liked this melt and pour soap idea you might like these other soap projects!