Did you know that you can paint with pencil erasers? This pencil eraser stamped t-shirt is so cute and easy to make for any holiday or occasion. This post contains affiliate links from Amazon.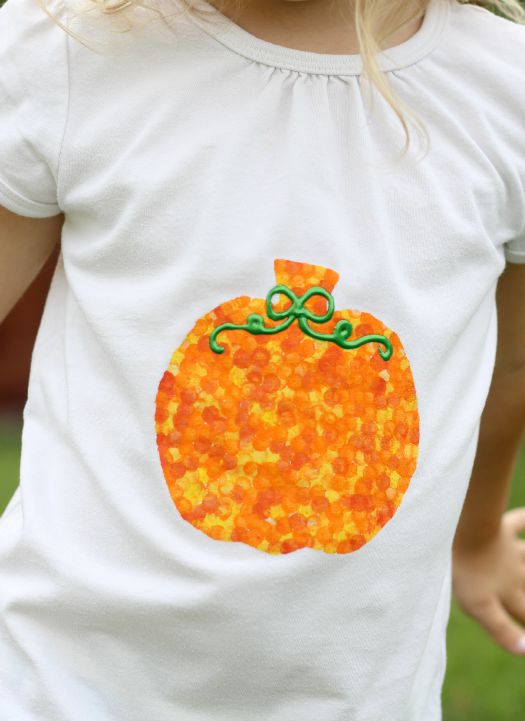 This little t-shirt had been around for quite awhile and had a few small spots on it. We gave it a new life and added some Halloween pizazz at the same time using craft paint and a pencil eraser! Wouldn't a heart be cute with red, pink, and white for Valentine's Day? How about a shamrock with different shades of green for St. Patrick's Day? These would be a great classroom project too. The possibilities are endless!
5 More Crafts for Kids To Make:
Pencil Eraser Stamped T-Shirt Tutorial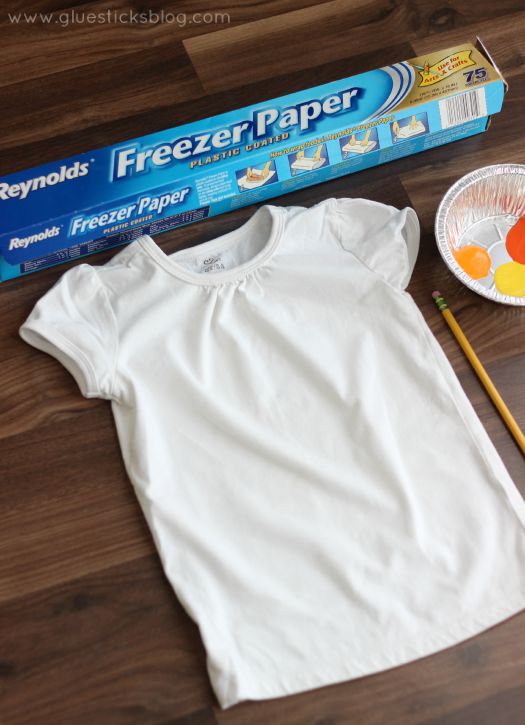 Supplies:
T-shirt
Pencil with Eraser
Iron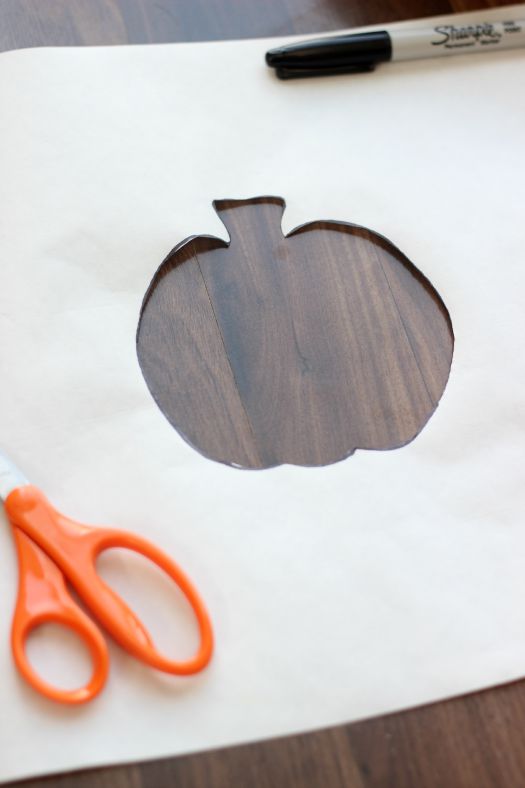 Instructions:
Step 1: Trace a pumpkin shape onto a piece of freezer paper. A cookie cutter works great for tracing the shape.
Note: Freezer paper is perfect for making your own stencils. I've been using it for years for making fun shirts for the kids. One side is matte finish and the other side is shiny. When you place the shiny side down and iron from the matte side, it will stick to the surface! It peels away easily and leaves nice clean paint edges.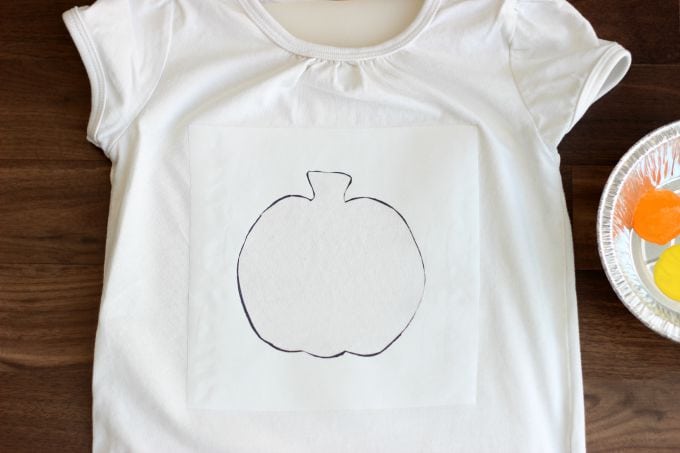 Step 2: Iron stencil onto your shirt. Place a small cutting board or piece of cardboard inside the shirt to prevent the paint from soaking through.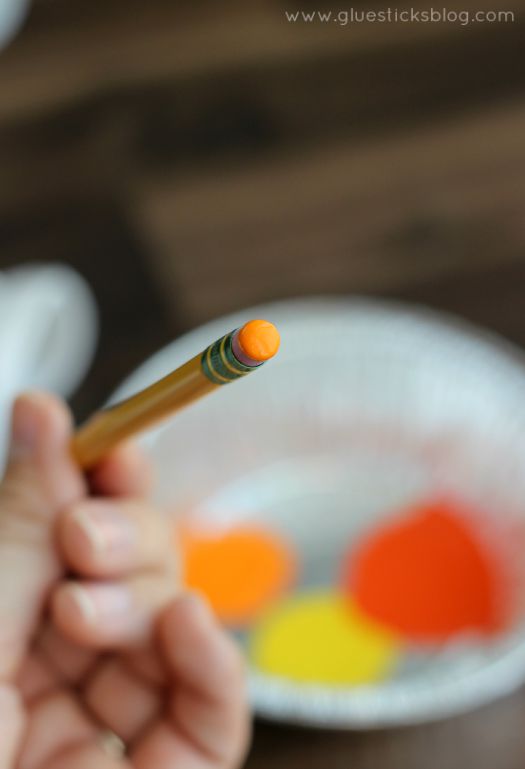 Step 3: Now pass it over to the kids and let them start stamping!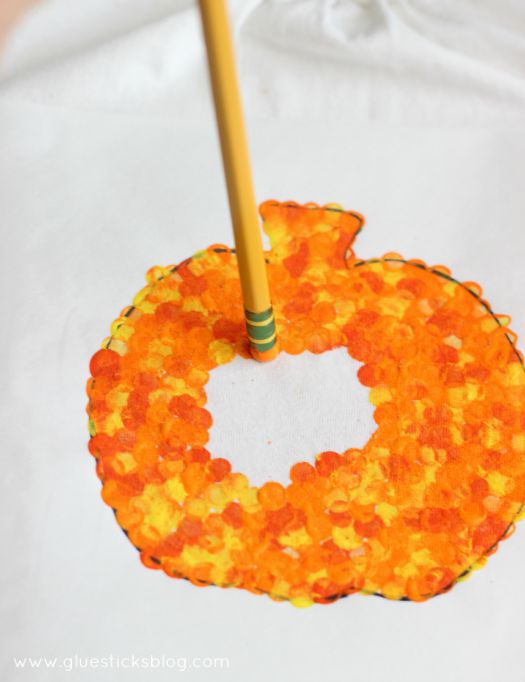 These colors remind me of fall. They'd be the perfect color scheme for a leaf shape stencil too.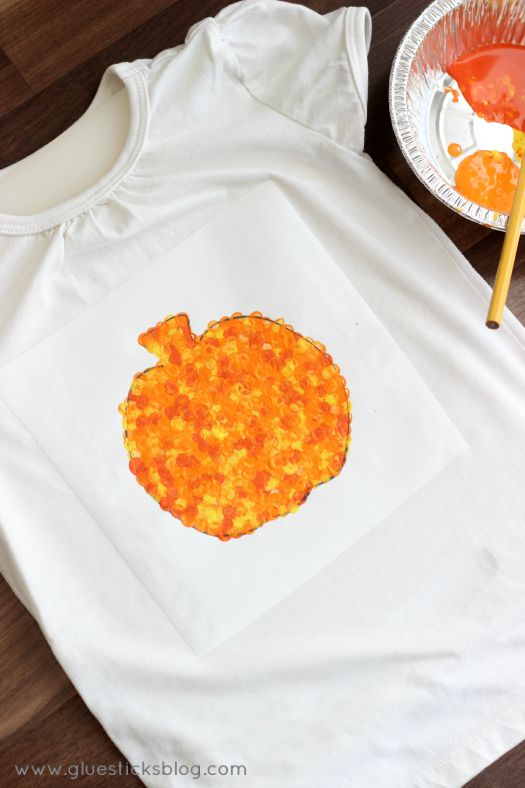 Soon the stencil will be filled and look very colorful!
Step 4: Let dry for about 10 minutes before removing the freezer paper. Let dry completely.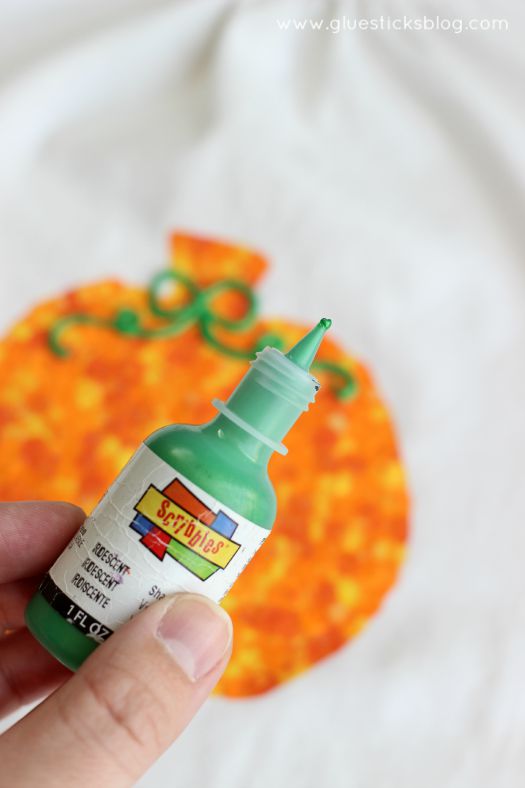 If you'd like to add a little embellishment you can do that with some puffy paint. Let dry. Wash inside out the first time in a normal cycle and tumble dry.
Acrylic craft paint is permanent so it is great for these kinds of projects. Optional: For a softer feel, add a bit of fabric medium to your paint. This will help it soak into the shirt instead of just sitting on top.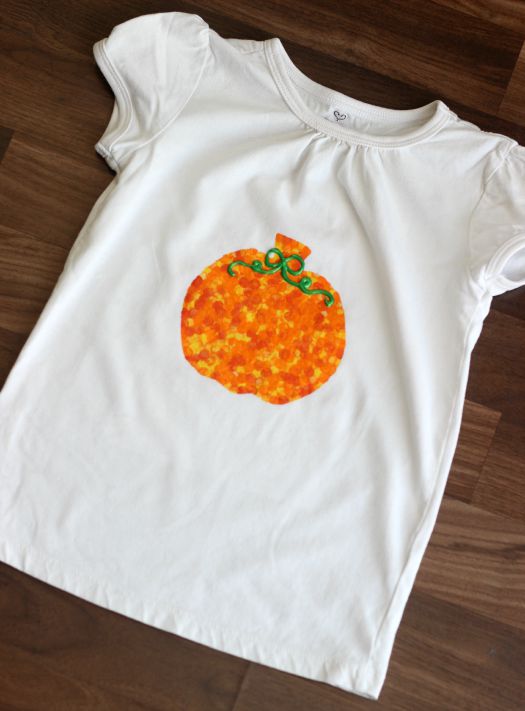 Cute, right? What shape should we make next? A heart for Valentine's Day? A shamrock for St. Patrick's Day? An egg for Easter? How about a Christmas tree? You could add ornaments after the tree dries using red and yellow eraser dots or puffy paint. The possibilities are endless!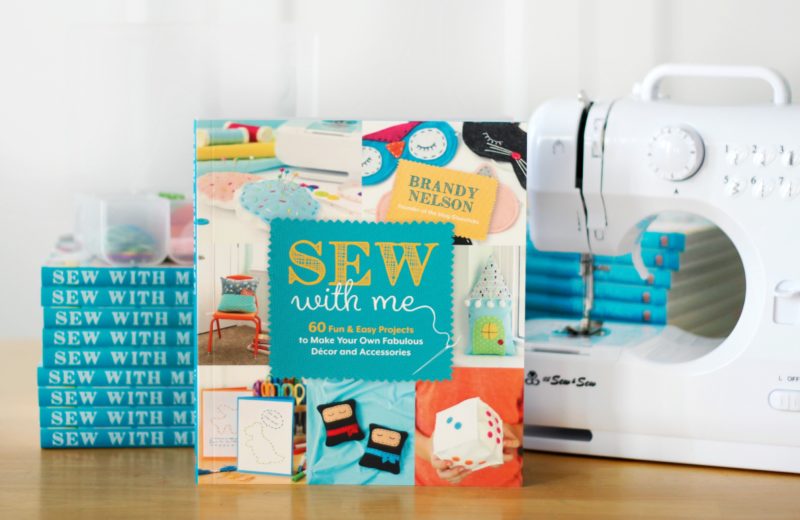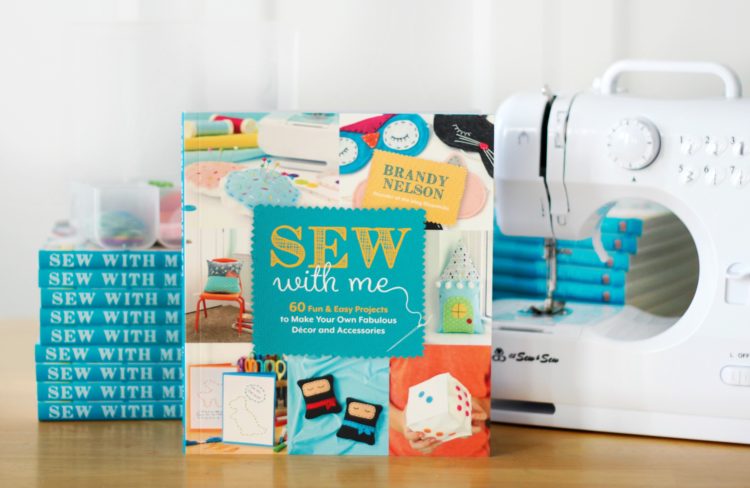 If you are looking for an entire collection of projects to make with kids check out my book! It has 60 step by step projects with hand stitching and machine stitching techniques! With 5 chapters you and your little one will have fun picking out holiday projects, things to make for their room, projects to use at school, fashion accessories, and simple gift ideas! My favorite 4 projects in the book are our Ninja Buddy Rice Bags, Felt Nesting Boxes, Bunny Bags, and E-Reader Holder.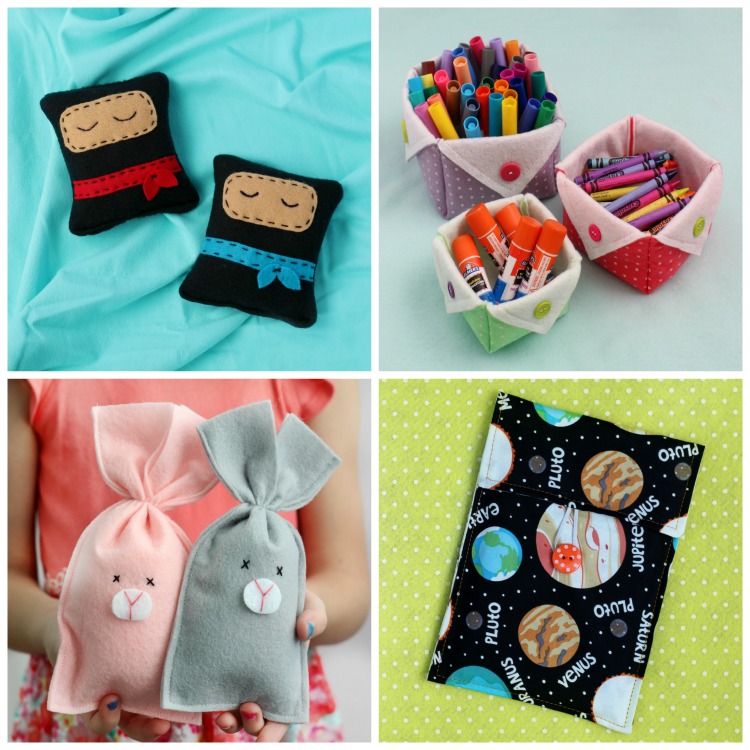 Welcome! I'm Brandy, mother to 5 darling kiddos and a cute black lab named Toby. My husband is in the Coast Guard so we've lived all over the place, turning each house into a home. I love baking, sewing, making cute things with my kids, and sharing what I've learned with all of you!