Delicious pulled pork sliders made with shredded pork, coleslaw, and piled high on a homemade pretzel roll. The perfect BBQ sliders for any summer dinner! This is a sponsored post written by me on behalf of LLOYD'S® Barbeque Company, LLC.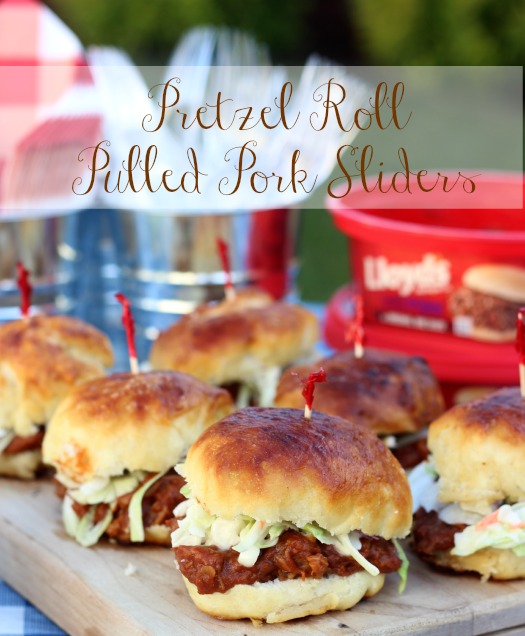 I love comfort food dinners. Warm, hearty, soups in the winter and sandwiches made with fresh bread in the summer. These BBQ Pulled Pork Sliders are a definite crowd pleaser. Made on a fresh homemade pretzel roll, and topped with coleslaw, it is the perfect dinner for a nice evening outside.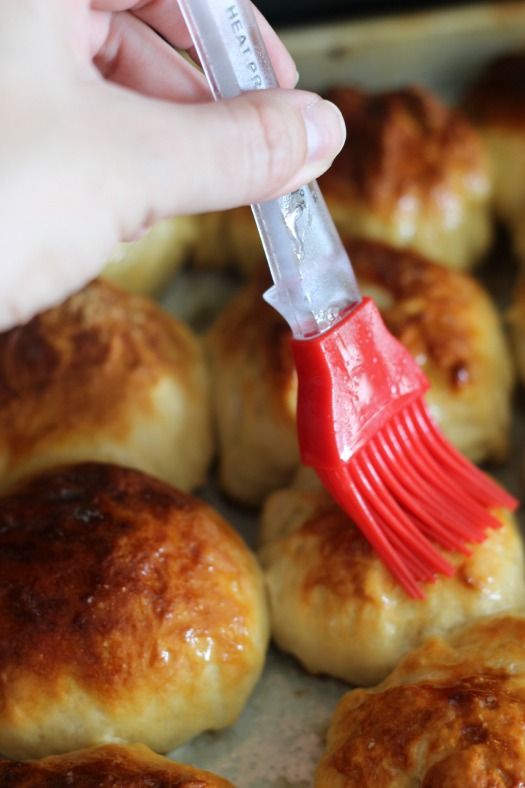 I've been making homemade pretzel bites and pretzel rolls for years. They are my kids' favorite bread, hands down. Have you made homemade pretzels before? They seriously rival anything you'd find at a mall shop, I promise!  My pretzel rolls make 16-20 small rolls, perfect for pulled pork sliders, hamburger sliders, dinner rolls are more!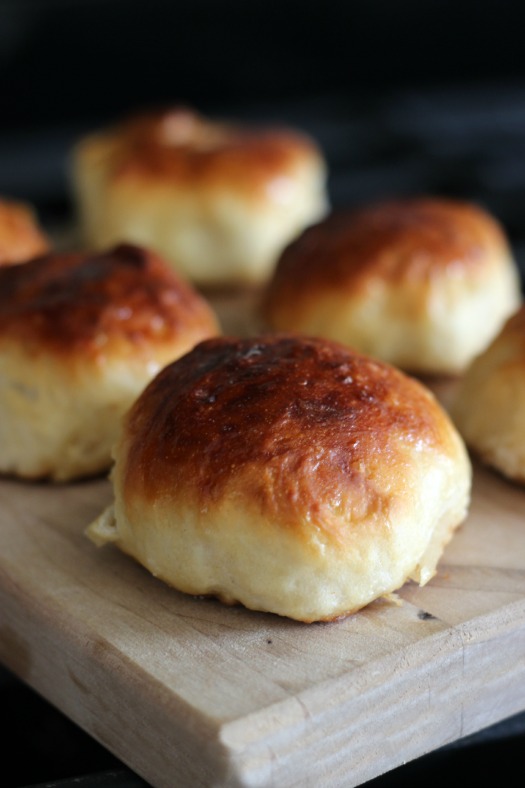 You can scroll down to the bottom for my pretzel roll recipe, but first take a look at what we like to pile onto them!
Pulled Pork Sliders on Homemade Pretzel Roll Buns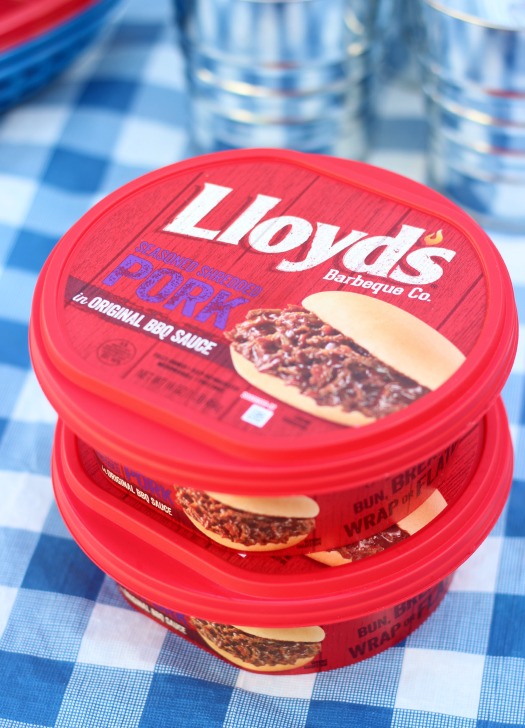 BBQ Pulled Pork is easy to make, but it takes some planning since it is a slow cooked dish. That is why I like Lloyd's® Seasoned Shredded Pork. I think it tastes just as good as my homemade BBQ pulled pork, but is ready to serve 10 hours sooner. Score!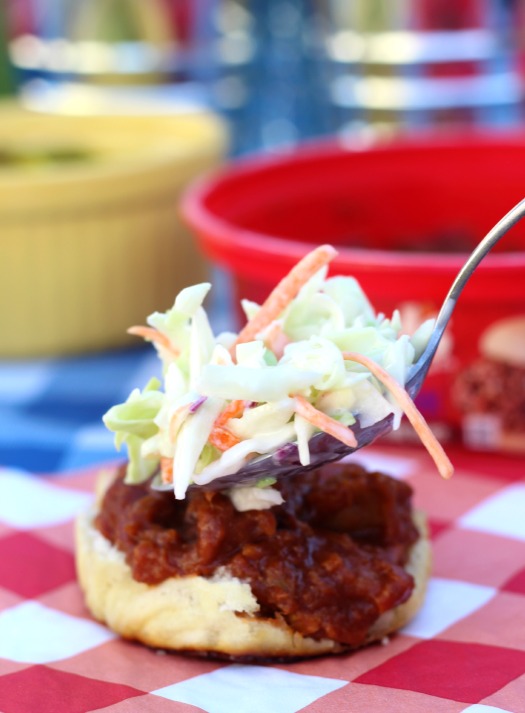 I like topping our sliders with a little coleslaw and a dill pickle. Feel free to make a double batch of sliders for your next outdoor dinner with friends. They'll go quickly!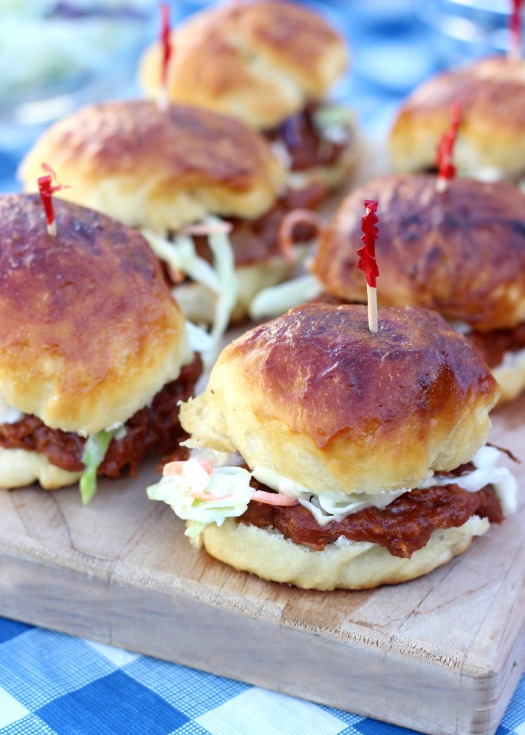 Recipe for Pretzel Rolls for Pulled Pork Sliders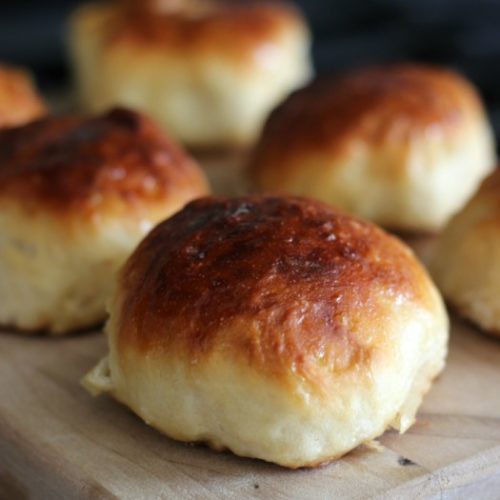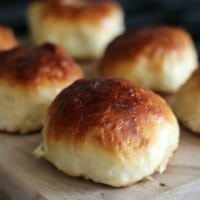 The Only Pretzel Rolls Recipe You'll Ever Need
Buttery, soft and chewy. This pretzel roll recipe is the only one you will ever need! Use this recipe for sliders, buns, and more! 
Print
Pin
Rate
Ingredients
1 1/4

cup

warm water

1

Tbsp.

yeast

3 3/4

cup

all-purpose flour

3/4

cup

powdered sugar

1 1/2

teaspoon

salt

2

teaspoon

vegetable oil
Pretzel Roll Bath
2

cup

hot water

1/4

cup

baking soda

melted butter/ kosher salt
Instructions
Mix water/yeast. Cover and let it rest for 10 minutes or until it is foamy.

Mix dry ingredients together. Slowly add water/yeast mixture and oil. Mix until a soft dough forms. Turn out onto lightly floured surface and knead until smooth.

Spray bowl with non stick cooking spray and return dough to bowl. Cover loosely with a towel and let raise until doubled, about an hour.

Make a bath for the pretzel rolls by combining the baking soda with hot water and stir until soda is mostly dissolved (it won't dissolve completely).

When dough is done with the first rise, separate into 16 balls, dip each roll in the baking soda bath and place on a greased baking sheet. Sprinkle with kosher salt. Let rise in a warm spot for 35 minutes.

Bake at 425 degrees for 15-18 minutes, until GOLDEN brown on top.

Brush with melted butter.
Notes
These can be baked and then frozen. Thaw on the counter the day you'd like to serve them with dinner.
Nutrition
Note: you can also make the dough using a bread maker. Place the ingredients into the machine and run the dough cycle. This was how I made the dough for years and years until I gave up on my machine. It made great dough, but terrible bread so I started using my Kitchenaid.
Can you freeze pretzel rolls?
These can be baked and then frozen. Thaw on the counter the day you'd like to serve them with dinner.
Do you need to boil pretzel rolls?
Many pretzel recipes require the pretzels to be boiled before baking. That is not necessary for this recipe. A simple bath in the warm water and baking soda mixture gives you that same chewy texture.
What kind of salt should be used when making pretzels and pretzel rolls?
A nice, course salt should be used for sprinkling on top of pretzels before baking. Kosher salt is a great choice.
5 More Easy Dinner Ideas for Busy Families!