Set up a small hot cocoa bar as a centerpiece for the month of December! Perfect to fit on your kitchen table to enjoy a cup of warm cocoa whenever you'd like! Also, a quick how-to on making chocolate dipped spoons! This post contains affiliate links.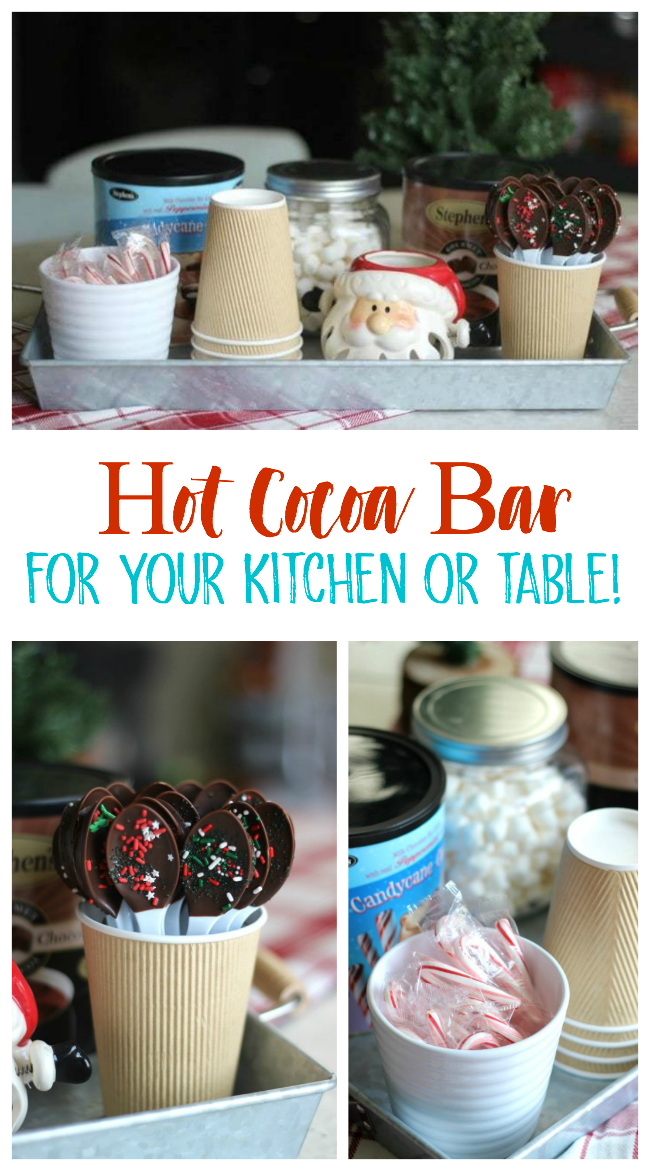 We are huge hot cocoa fans over here. Just yesterday, as we were coming home from having our family photos taken, Ruby saw a Starbucks from the car window and asked if we could stop to get a cup of hot cocoa. The child can't read yet, but knows a Starbucks logo! They really do make THE BEST hot chocolate, but since we had everything at home I told her we would have some later that evening.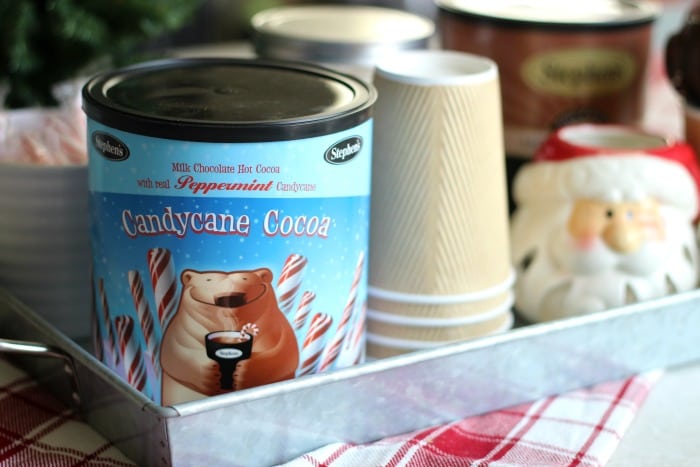 Second to Starbucks, our absolute favorite hot cocoa is Stephen's Candycane Cocoa. I have only been able to find it
online (a pack of 6 cans)
or at Winco. Sometimes
Walmart carries it too
, online or in store. It has bits of real candy cane inside! Our friends got us hooked on this last year. I may have purchased 20 (yes, 20) cans this year to give out as gifts to teachers and friends for Christmas. (I'll share more about the teacher's cocoa gifts that we are putting together in another post.) All of Stephen's hot cocoa flavors are delicious.
I thought it would be fun to have another hot cocoa bar, similar to the one we had a few years ago, on the kitchen table. Not only is it festive and colorful, but it is functional too! Instead of getting everything out in the evenings, it is already there—all ready to go.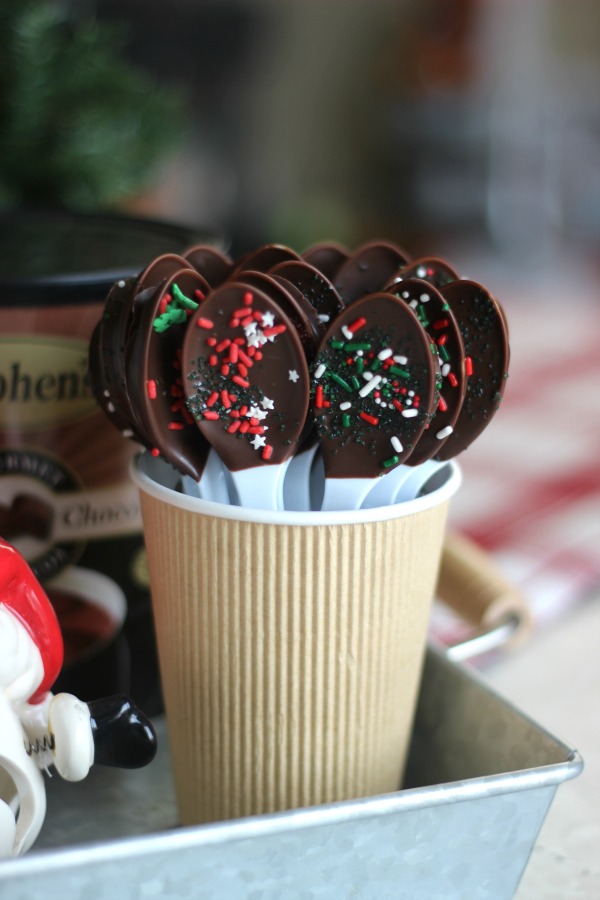 The girls and I even took a few minutes out of our morning to make chocolate spoons for our hot cocoa bar. These literally take about 5 minutes to make. We melted a cup of
Ghirardelli melting chocolates
in the microwave, then dipped our spoons into the melted chocolate. I made sure each spoon had a bit of chocolate pooled up in the center and set them on a baking sheet, lined in waxed paper. The girls added sprinkles and we let them harden for a few minutes.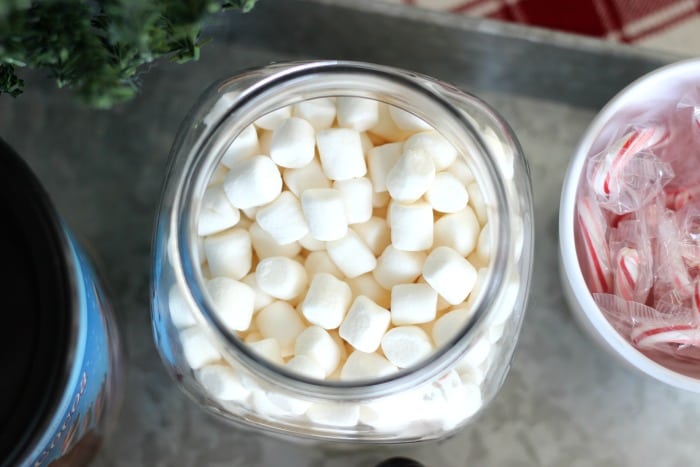 We also have the basics like marshmallows and candy canes. Just in case the kids want even more of a peppermint flavor to their cocoa.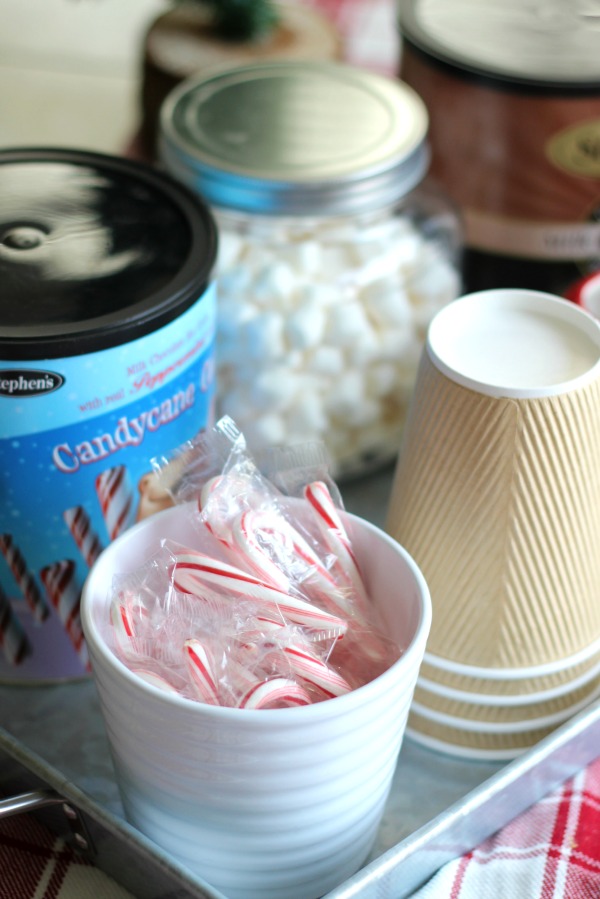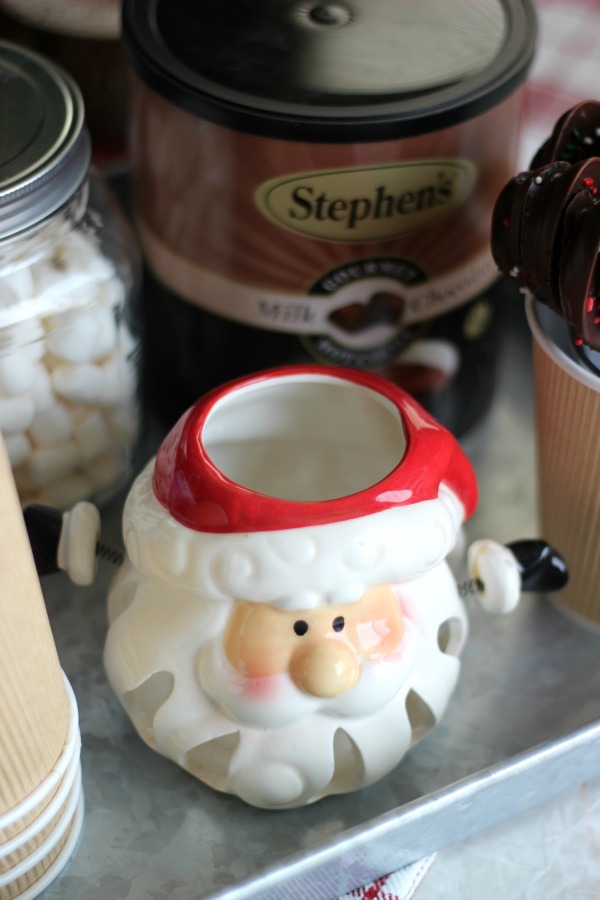 This cute Santa was one of the first decorations I purchased for our Christmas box. Probably 12 years ago or so so he found his way onto our tray to add a pop of color.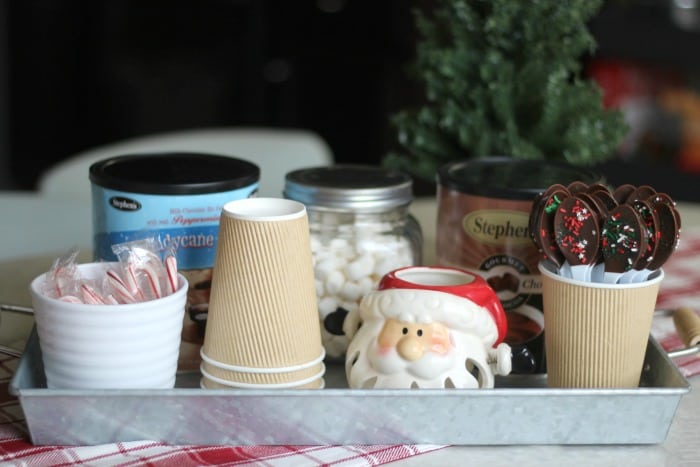 Enjoying hot cocoa these winter months is something I look forward to every year.
What is your favorite brand of hot cocoa? Or do you have an amazing homemade recipe you enjoy? We have a couple of homemade versions that we like. Keep scrolling to view those! 🙂
You might also like…