Crispy, chewy and the perfect cookie to stack for ice cream sandwiches! Make a batch and serve with your favorite flavor of ice cream this summer!
Â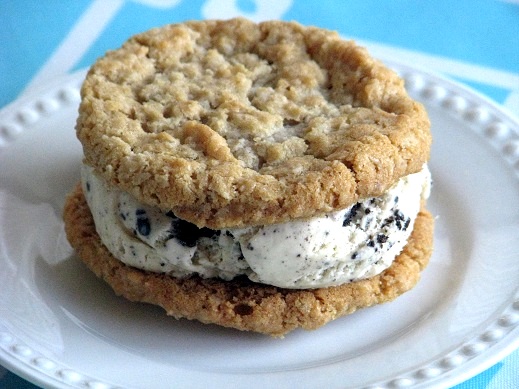 These are "Poor Man" Cookies. There aren't any eggs, milk, or nuts in them. Just plain, basic ingredients and somehow they end up being the richest, melt in your mouth, oatmeal cookie…EVER. Crispy on the outside, soft in the center, and a hint of toasted coconut flavor, although they do not contain coconut. Maybe it's all of the brown sugar that makes them so rich in flavor? I'm not sure, but they are amazing. So if you have allergies, these cookies are for you. If you don't have allergies, add a scoop of ice cream because they make a delicious sandwich cookie!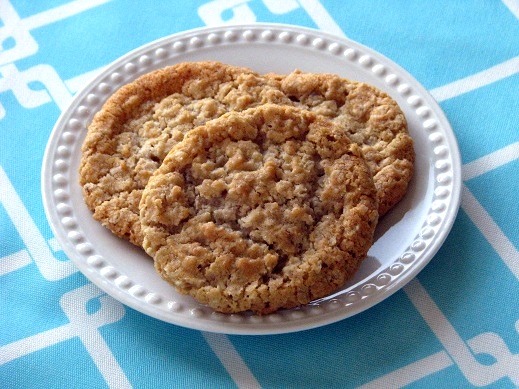 They stack well and hold up perfectly to the weight and pressure of the ice cream in the center.
1 cup shortening**
1 cup packed brown sugar
1/2 cup sugar
1/4 cup water
1 teaspoon vanilla extract
1 cup all-purpose flour
1 teaspoon baking soda
1/4 teaspoons salt
2 cups rolled oats
In a large bowl, cream shortening and sugars until light and fluffy. Beat in water and vanilla. Combine the flour, baking soda and salt; gradually add to creamed mixture and mix well. Fold in oats.
Drop dough by tablespoonfuls onto greased baking sheets. Bake at 350° for 10-12 minutes or until golden brown. Allow to stand 2 minutes before removing to a wire rack to cool. Yield: 3 dozen.
Â
My Notes & Tips for Making Bigger Cookies for Ice Cream Sandwiches:
**No-name brands of shortening seem to work better than Crisco. Don't ask me why, they just do. I've found this to be true with some frosting recipes that I make.
A cookie scoop (medium sized) works great for getting a nice standard cookie that flattens nicely. No more than 6 to a cookie sheet as they spread. This recipe will make 24 cookies using a medium scoop which turns out to be a dozen ice cream sandwiches.
Make sure to allow cookies to set for a minute or two before removing to a rack.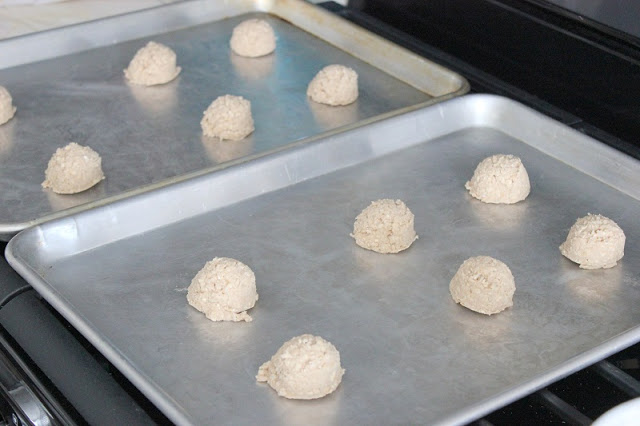 When cookies have cooled, completely, add a small scoop of ice cream on top of one cookie and GENTLY press another cookie on top. Freeze 5-10 minutes and serve!