A darling thanksgiving
turkey cheese ball
that is sure to be a crowd pleaser this year! Serve with crackers and pretzels!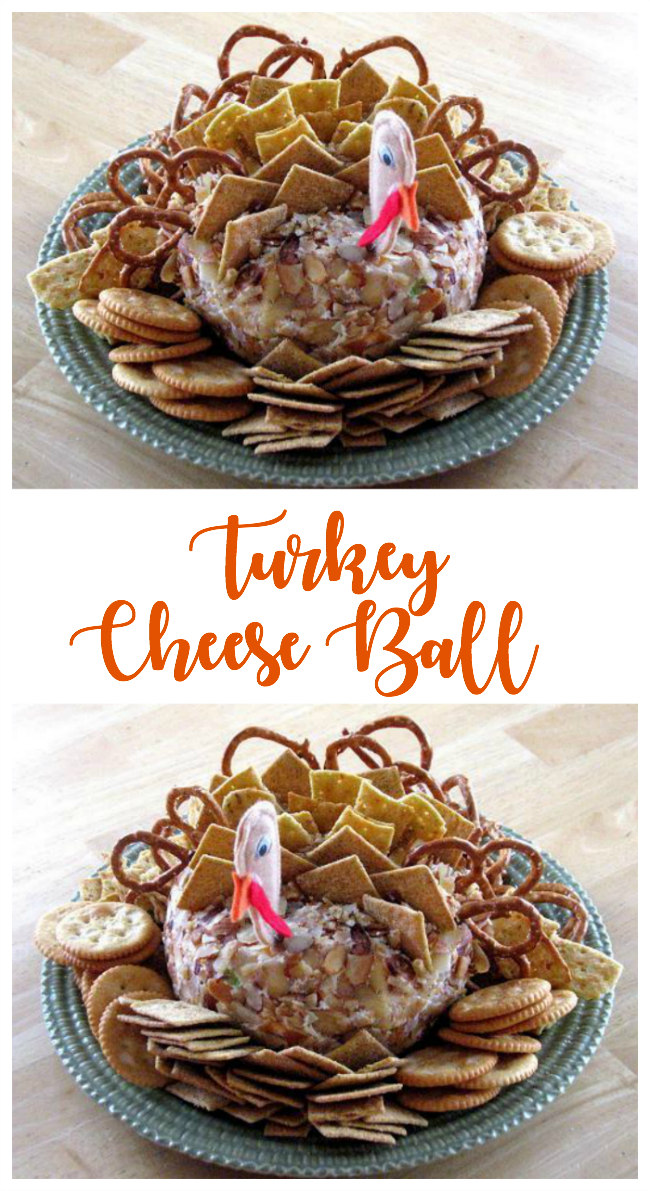 Here is a fun appetizer that I've made a few times and it has always been a hit, especially with the younger crowd!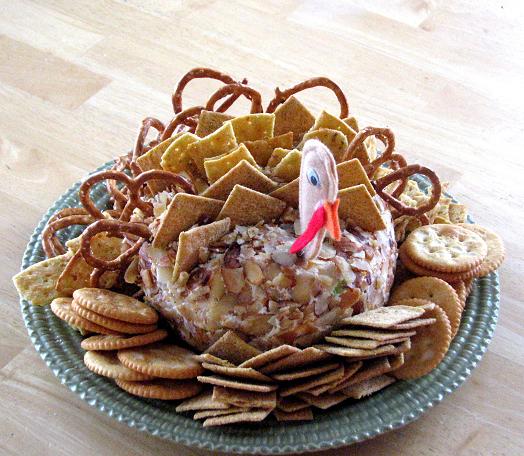 I used felt to create a turkey head. I used 2 pieces, sewed all the way around
with a small hole in the bottom, then slid a skewer in the bottom to attach the turkey to the ball. You could make a head out of cardstock as well and glue a toothpick or skewer in between the layers of cardstock).
Then I added crackers and pretzels in it for the feathers and loaded up the platter with more crackers.
This makes a lot!
But since it is made from cream cheese, it will store for a while in the refrigerator.
Thanksgiving Turkey Cheese Ball
3 packages of cream cheese
1 package of dry ranch mix
3 1/2 c. shredded cheese, whatever you like
1/3 c. diced green onions
2 c. almonds (toasted)
Mash cream cheese in a bowl. Add next 3 ingredients. Form into a ball shape and roll in nuts. Wrap in plastic and refrigerate for at least 8 hours (to allow ranch to distribute evenly…otherwise it'll be too salty).
Serve with crackers.
Make sure to let the cheese ball chill for the 8 hours, then add the crackers right before serving. Do not refrigerate the crackers and the assembled turkey for 8 hours. The crackers will get soft.
You might also like…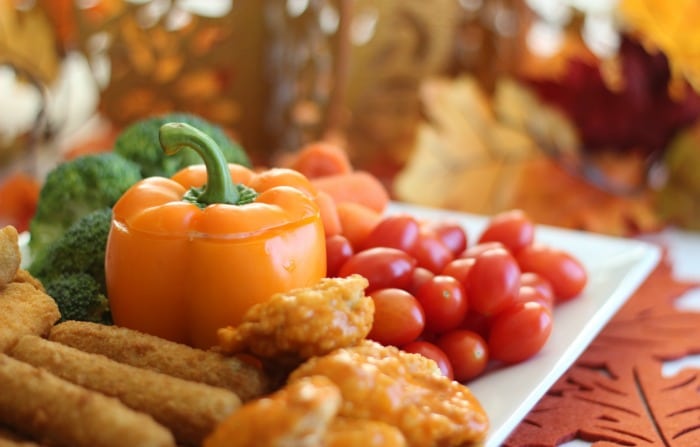 This Thanksgiving appetizer platter with homemade cool dill dip comes together in about 20 minutes! An orange bell pepper resembles a pumpkin to make this offering even more festive.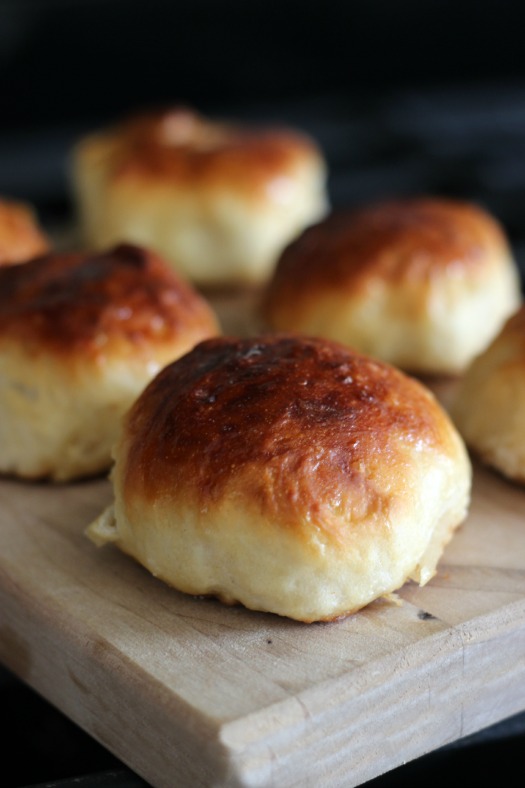 One of our FAVORITE bread recipes is the homemade pretzel recipe that I have shared on here before. Last week we decided to try a new twist on them! We've made them in pretzel shapes, rods, and
bites
.