There are so many family activities in Portland Oregon, here are our top favorites! Hikes, candy shops, donut shops, water falls and more!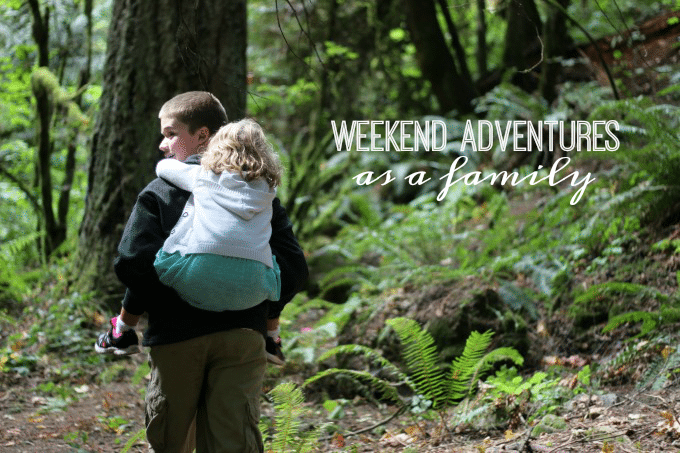 Last year I read something that both inspired and depressed me at the same time.
"Between the day your child is born, and the time he or she turns 18, you get 940 Saturdays — and 260 of them are gone by his/her fifth birthday."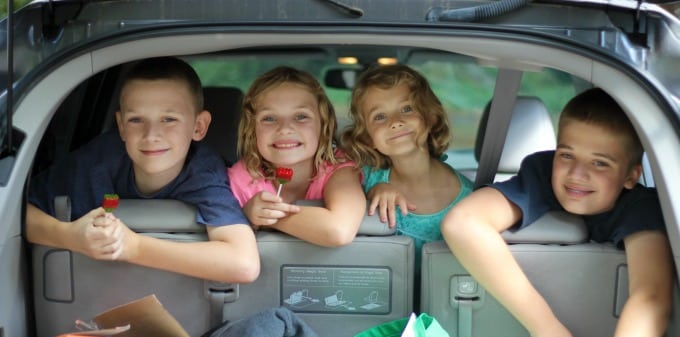 940 weekends sounds like a lot! But then think about how many blew past without even remembering what you did. Having a 13-year-old son, and trying to figure out how that even happened, you realize that time slips by so quickly whether you want it to or not. We are not a sports family so our weekends are generally spent catching up on things around the house, shopping, driving kids to scouting activities, and saying "What do you want to do?" then not always being able to decide and hanging out at home with the kids. There is nothing wrong with that and we love spending time with them at home, but after reading that quote we decided to make a list of some of the places we would like to take the kids to before we leave California. Some fun family trips that don't require a week to accomplish. Just a weekend!
We loaded the van with 4 kids, a dog, books, movies and lots of snacks. Grapes, bananas, cheese sticks, water bottles and a couple of boxes of CLIF KID Zbar®s.
Before heading on your next road trip check out these traveling tips, snack ideas, and printables for kids!
Road Trip Snack Packs for Kids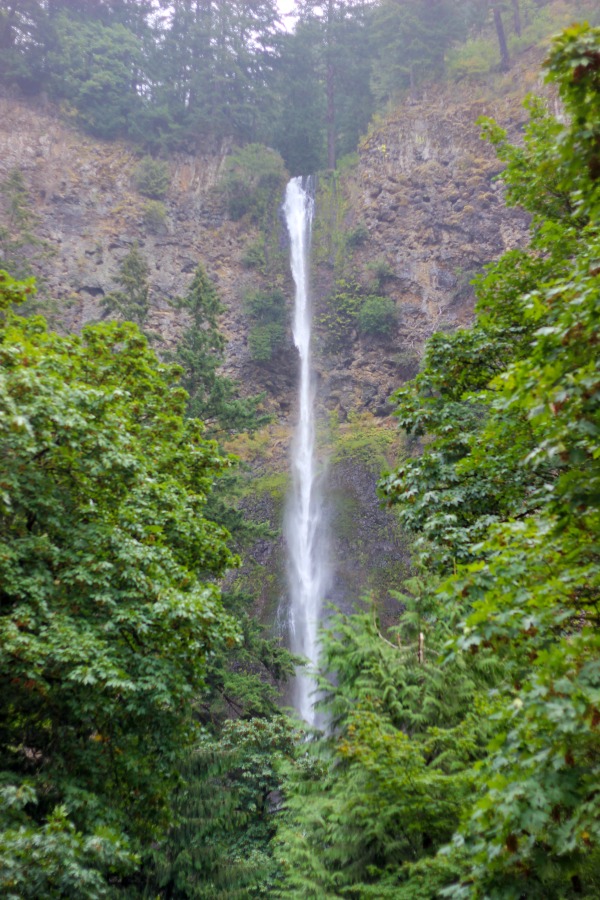 (Multnomah Falls, Oregon)
Family Activities in Portland Oregon
We've tried to dedicate at least one Saturday a month to go out and explore. We checked off "Oregon" off of our list over Labor Day weekend. It was a bit of a drive, but a place that we've, for the most part, only passed through or spent a day or so in visiting family. There's a lot to do there and we would love to go back again sometime.
We decided on Thursday to go and then left the next day!  It was the BEST 3 day weekend we've ever had.
My husband made a list of things to do in the Portland area and let the kids create the agenda. Then he mapped it all out to minimize drive time and we hit the road.
Here were our favorite family activities in Portland, Oregon: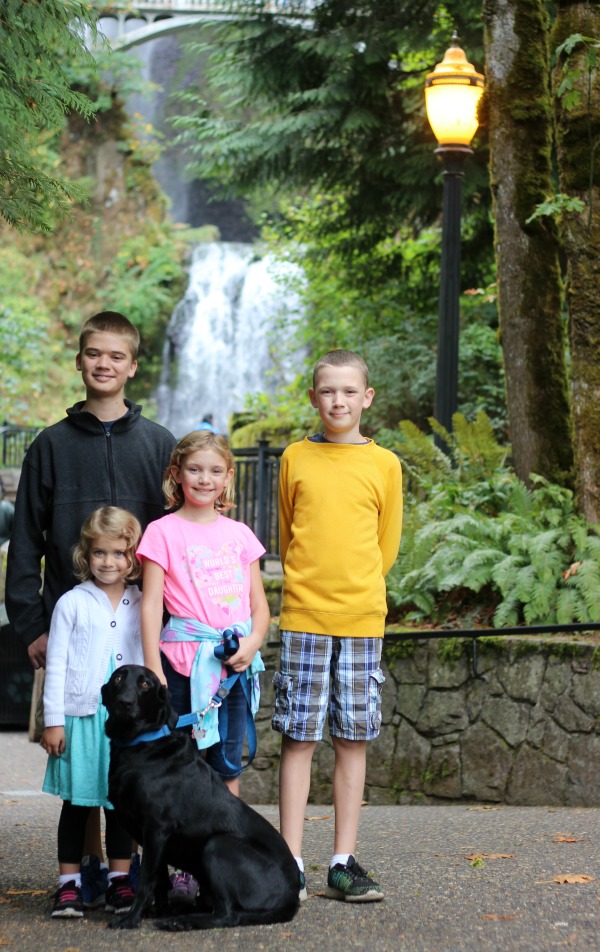 (Multnomah Falls, Oregon)
It was so nice to just get away and spend time with the kids. Just the 6 (err…7) of us.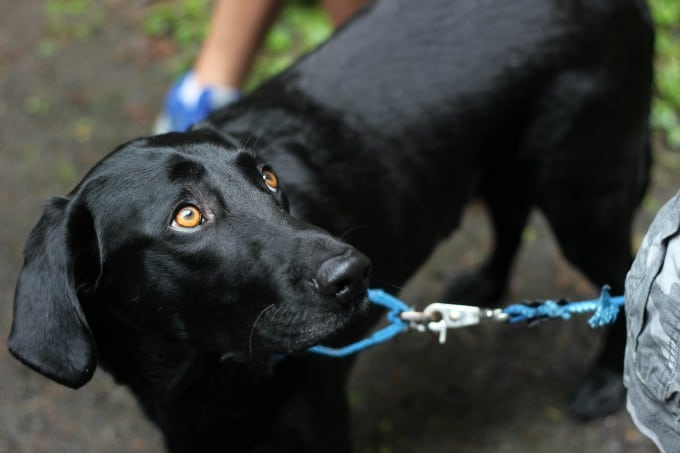 We brought Toby along and that was such a great decision. My 8 year old said, "We should go to places like this EVERY weekend and make sure to bring Toby too!" We found a dog-friendly hotel chain and he had a great time hiking and exploring Portland with us. Those little legs logged in 10 miles of walking and hiking that weekend. I'm sure there are 100 other family activities in Portland, Oregon, but we will have to hit them on another trip! And because we have family in Oregon, we will be back for reunions and such. It is such a beautiful state.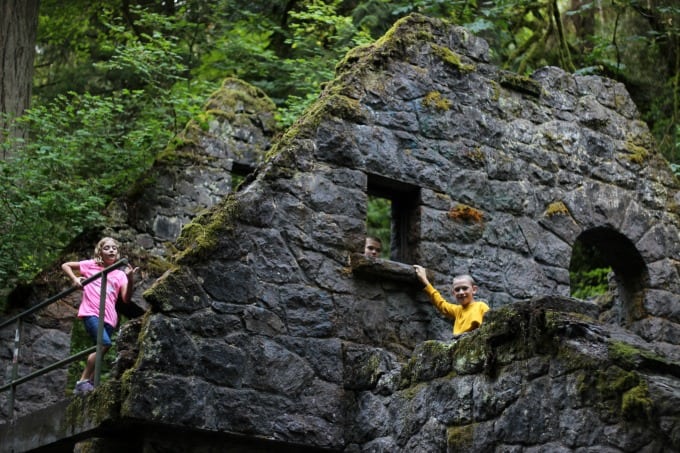 (The Witch's Castle, Oregon)
It is fun to spend time with friends. Visiting, while the kids all run free outside and hang out together, but that isn't really family time or memories that I will have forever with my kids. It doesn't generate conversations between the kids and us or help us get to know each other better.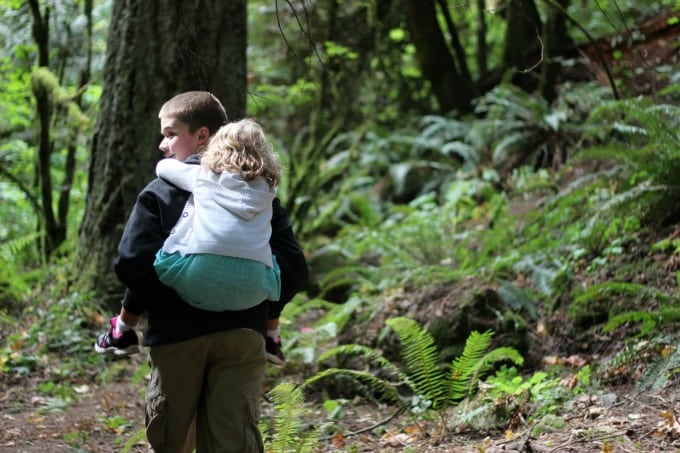 We've found many things to do close to home. Hikes, waterfalls to explore, orchards to pick fruit at, and shows to attend. For Christmas, we made a trip to Reno to take the boys to see The Piano Guys instead of buying them a large gift. Then we went to play in the snow at Lake Tahoe the next day. That trip is still talked about all the time!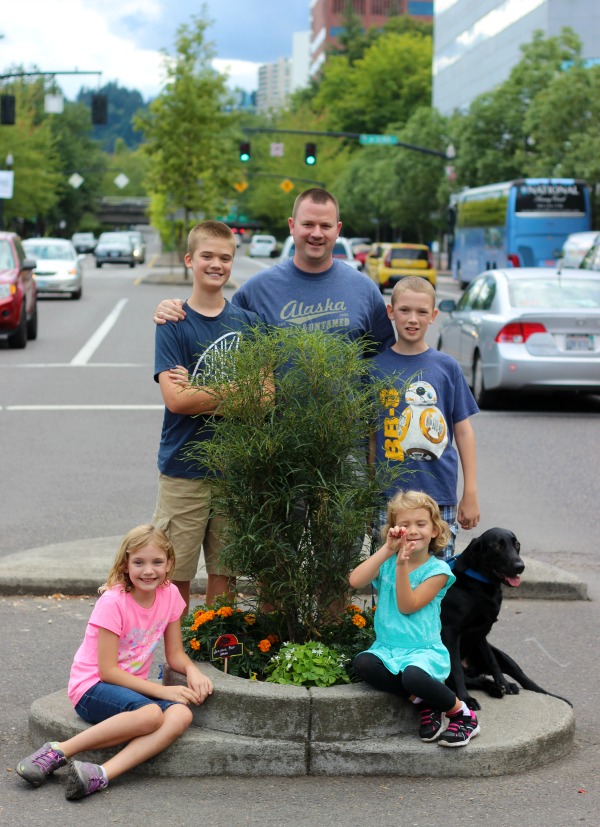 (Mills End Park "The Smallest Park in the World", Oregon)
Two places still on our list to visit before we move next summer are Yosemite and Big Trees.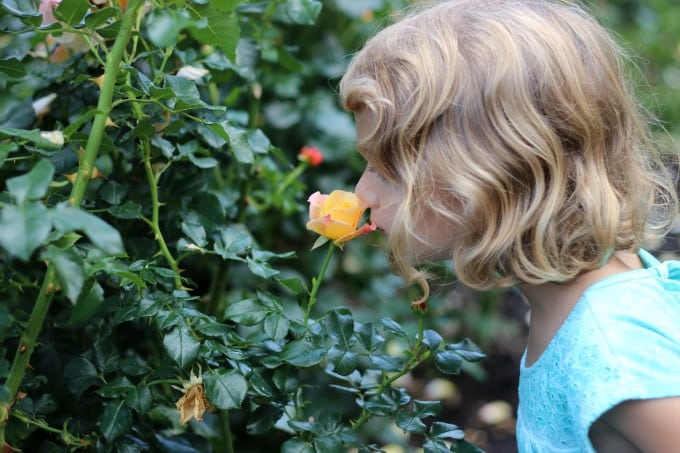 (Rose Garden, Portland, Oregon)
Some of our favorite places (if you live in California) have been Santa Cruz, The Mystery Spot, Hidden Falls in Auburn, Southern California, Antelope Lake, Point Reyes, San Francisco, Nevada City, Apple Hill, family bike rides, and the Sacramento City Scavenger Hunt. We found a Groupon for the Scavenger hunt and had a great time! The kids said they felt like they were on their own "National Treasure" adventure, finding hidden clues all over town. It was a blast and we walked over 6 miles that day without even realizing it! They have city scavenger hunts available all of the country so be sure to find one near you.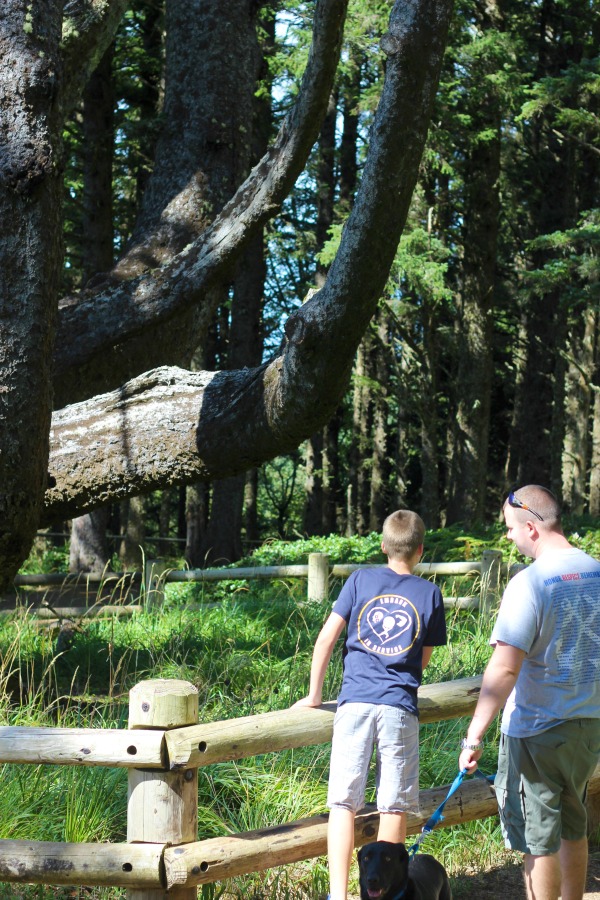 (Octopus Tree, Oregon)
I love this family of mine so much. I've been mourning the fact that we had a child turning 13 this year and all of the things that it brings, but honestly now that we are here, I LOVE it. He is one of my favorite people to visit with. It's fun to have another (almost) grown up in the home with his insights and humor. And the best part? He still likes spending time with us, so we are going to squeeze out every chance we can get before he learns to drive, has a job, and has his own independence.
Just because school is back in session, doesn't mean kids should lose out on creative playtime. Take time out of each busy school week to get creative with your kids, allow them the time to have free-play, and watch their healthy habits grow, and explore the world around you!
I was selected for this opportunity as a member of CLEVER and the content and opinions expressed here are all my own.