Make your own gift bags out of wrapping paper! Wrapping paper gift bags come together in just minutes and are so fun to customize! A great paper craft for kids to make this holiday season! This post contains affiliate links.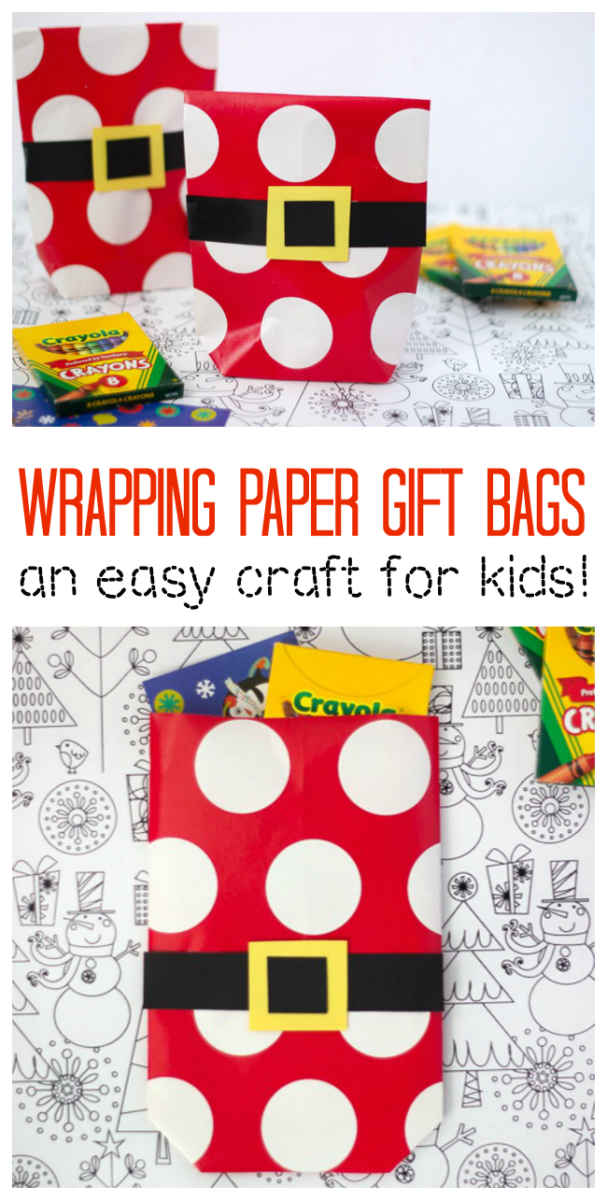 My girls are all about making their own gifts for each other during the holidays. One year Ruby made 5-minute hand warmers for her siblings and Kaylee made finger knitted scarves. They were so excited on Christmas morning to have their gifts opened by family members. When I saw the cute gift bag tutorial in our Easy Paper Projects book, I knew they would be perfect for the holiday season!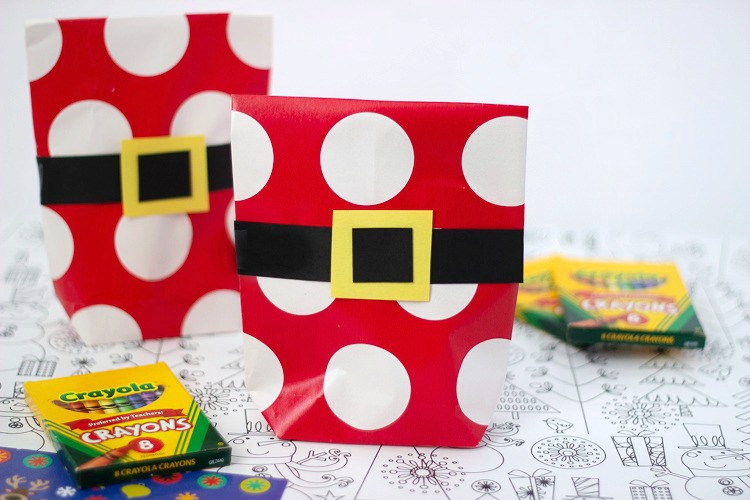 Because we switched things up and used wrapping paper, these bags can be made big or small, depending on the width of your wrapping paper roll. Our wrapping paper wasn't super thick so we cut an 8.5×11″ piece for our small bags. Each bag is large enough for a box of crayons, stickers, a couple of candy canes and other small toys.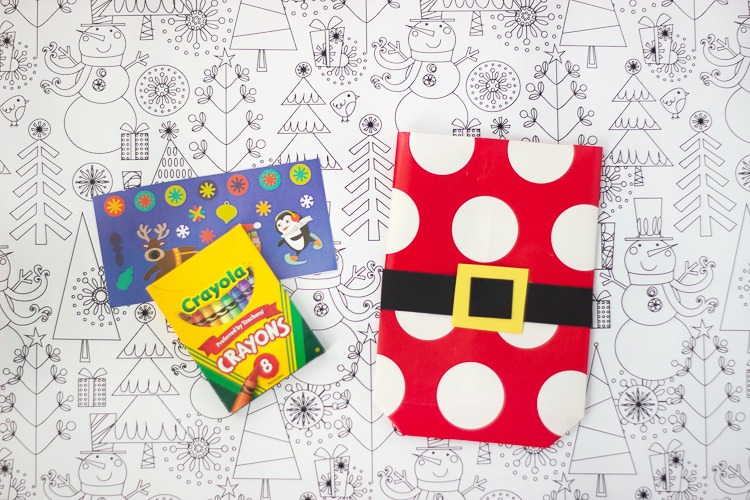 You can keep them flat or stand them up—it's up to you!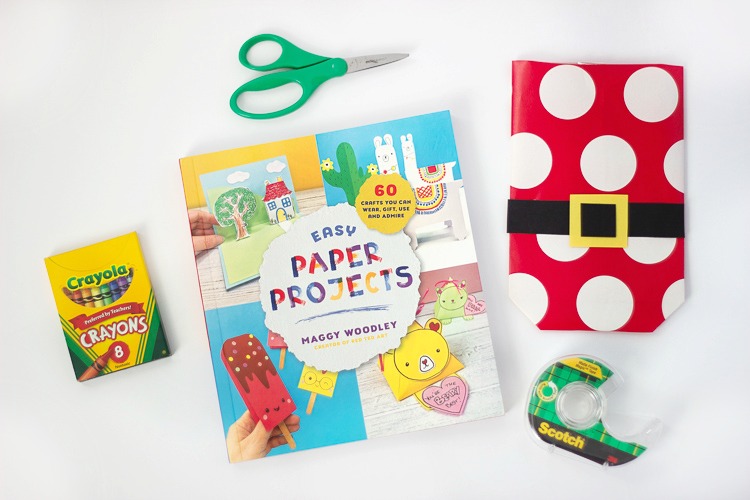 Easy Paper Projects is such a fun craft book for kids. I love that every project is made out of paper and basic supplies that you would already have around the house! Paper clips, popsicle sticks, ribbon, glue sticks, tape, scissors—nothing fancy. Kids can easily open the book the day they receive it and get started immediately!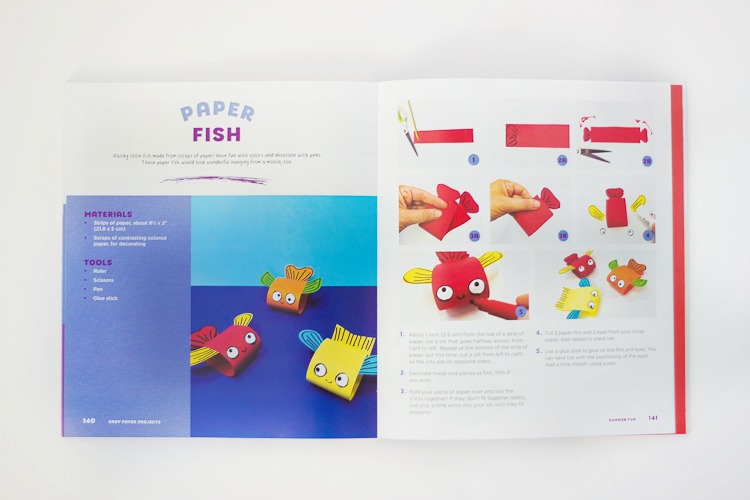 You'll find 60 simple paper crafts for kids in "Easy Paper Projects" by Maggy Woodley from Red Ted Art. If you liked our paper cone Santas or our paper pocket fans, you will LOVE this book. It is full of simple projects like these! We've already made the paper stars and can't wait to make the paper fish. If you'd like to see inside the book click here!
Ruby had so much fun making bags that she decided to create her own out of construction paper. A pig, a black puppy and a snowman!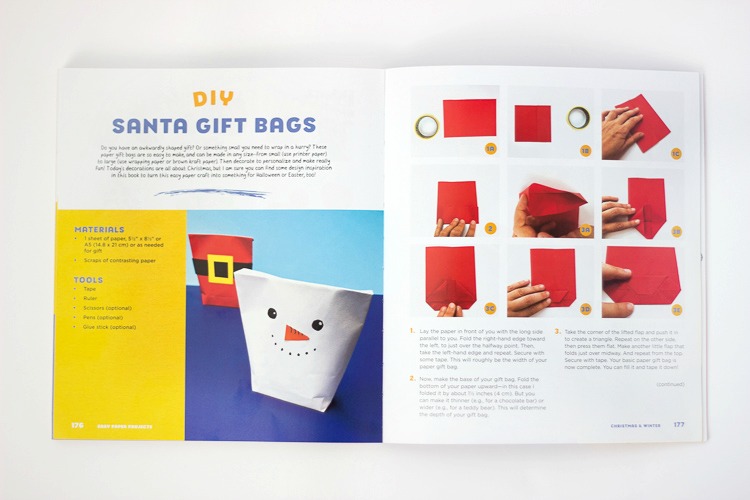 The Santa bag was inspired by the Santa in the book, and how cute is that snowman?!
4 More Crafty Projects for Kids
Easy Apple Cider To Make With Kids
Felt Christmas Tree Advent Calendar for Kids to Sew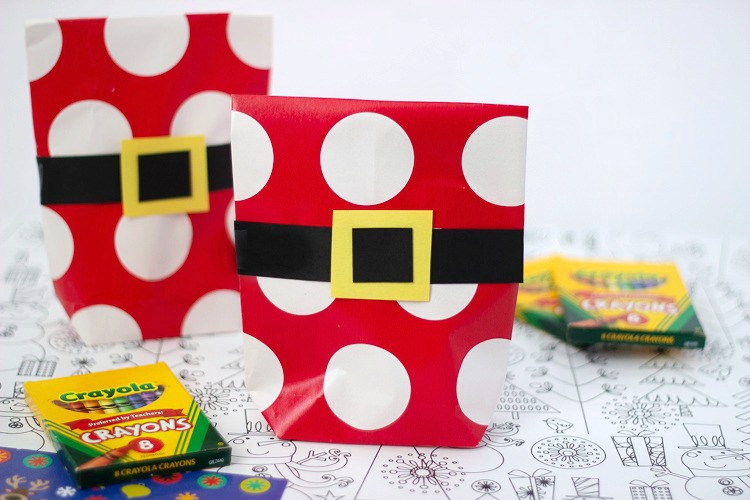 Wrapping Paper Gift Bags & More Paper Crafts for Kids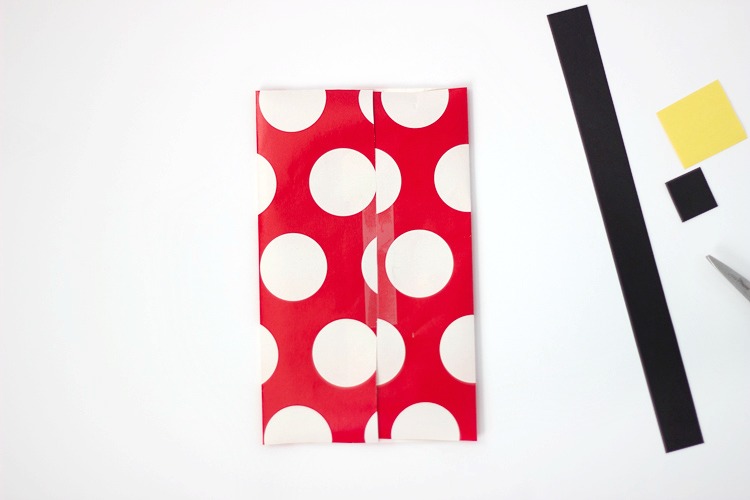 Step by Instructions
You can find step by step instructions inside the book, but here is the gist for making your own bags out of wrapping paper.
Step 1: Cut a rectangle of wrapping paper (ours were 8.5″ x 11″)
Step 2: Bring the ends together in the center, overlapping slightly, and secure with tape.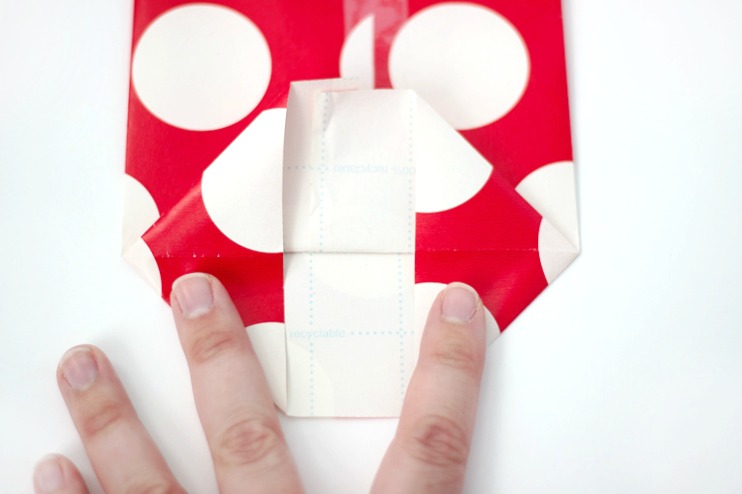 Step 3: Fold the bottom up 3″.
Note: you will need to fold the bottom up more for a larger bag. Experiment with sizes to see what works best!
Step 4: Open the bottom, along the fold, until it looks like the above photo.
Step 5: Bring the ends together, overlapping slightly, and secure with tape.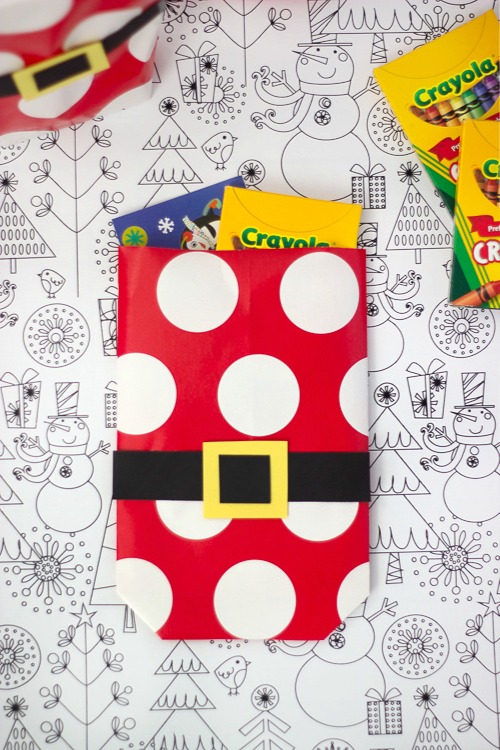 Step 6: Add construction paper details and you're done!
Looking for more crafty projects to make with your kids? Sew with Me has 60 simple sewing projects to make together!