A sweet and simple Christmas sock printable tag for Young Women or Relief Society. "Follow In His Footsteps This Christmas Season". This post contains affiliate links.
You might also like our Nativity wall hanging activity for kids and teens or our DIY peppermint bark lip balm!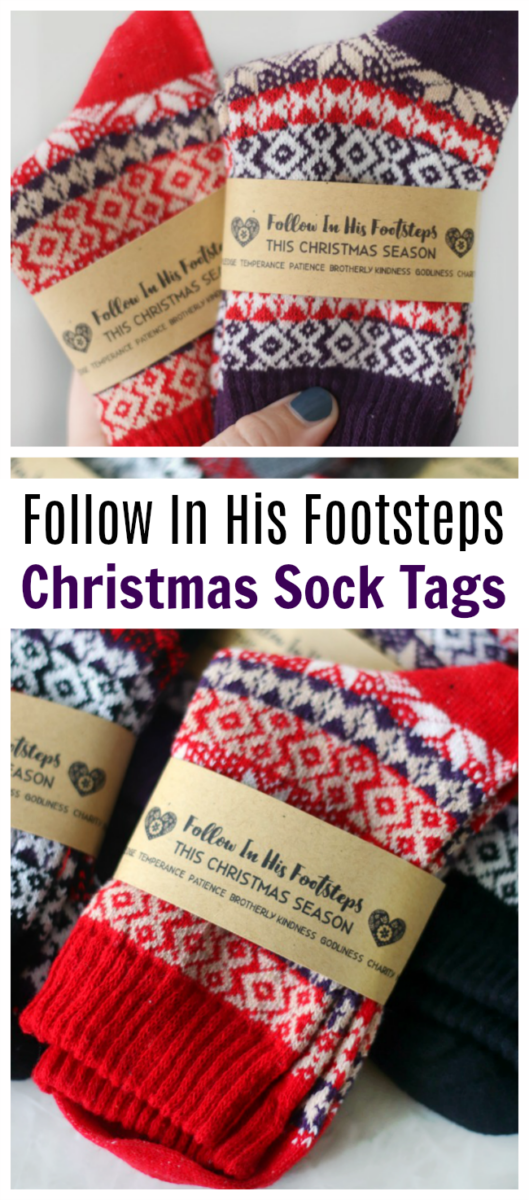 Young Women Christmas Gift Idea
I needed a quick and easy gift idea for 30 teenage girls at church. One of my friends (and fellow youth leader) suggested Christmas socks with a Christlike theme.  I placed an order on Amazon for a variety of Nordic socks and kind of love how they turned out!
I based the tag off of a quote by Joseph B. Wirthlin, "If we are to fulfill the Lord's command to open the windows of heaven to all of our brothers and sisters, we must prepare to teach the gospel. With study of the scriptures, fasting, and prayer, we fortify our testimonies. We cultivate Christlike attributes of 'faith, virtue, knowledge, temperance, patience, brotherly kindness, godliness, charity, humility, [and] diligence…"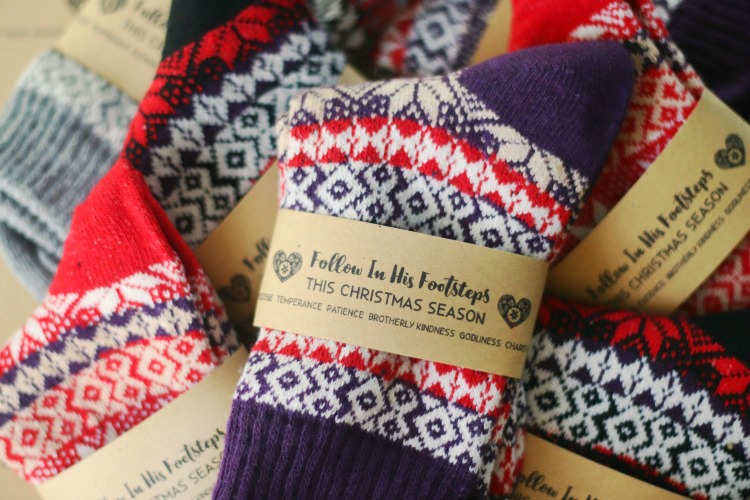 I thought it would be nice to list some Christlike attributes on the tag, a simple reminder to choose kindness throughout the holiday season.
Christlike Christmas Sock Printable Tags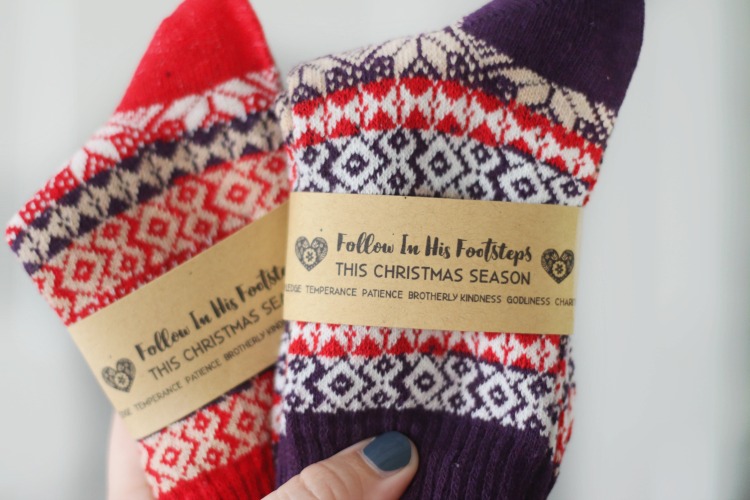 Supplies:
I've linked the socks, paper, and tags below.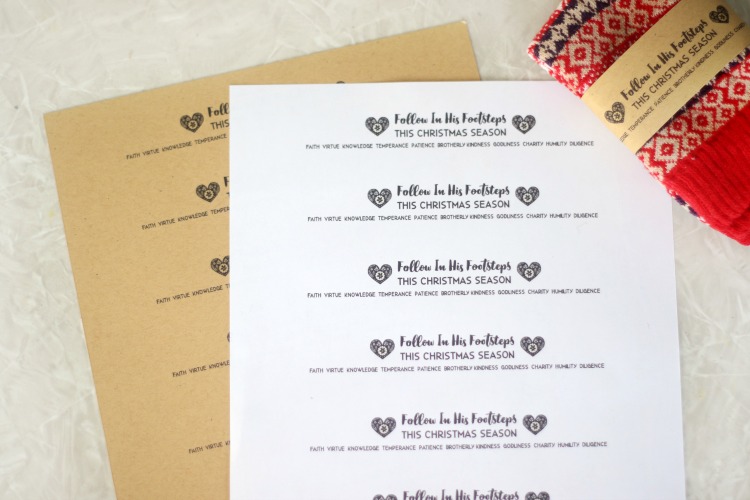 Download Printable Sock Tags 
I used kraft paper, but any color of cardstock would work. Print out as many sheets as you need and cut them into strips.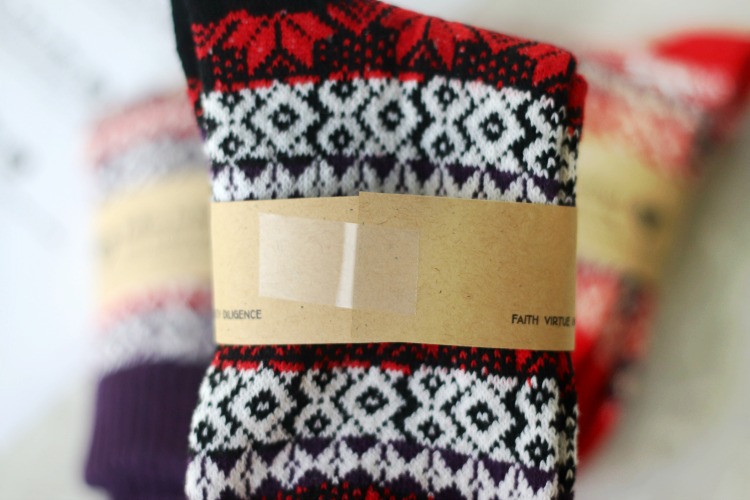 Secure the printable sock tags with a piece of tape.
3 More Ideas for Young Women
Succulent Gift with Printable Tags
Ensign Conference Edition Gift Idea