A collection of Valentine inexpensive or free gift ideas that kids can make and give each other. Little ways to spread the love all month long by periodically adding little notes and items to a mini mailbox in the home, or giving to friends at school. This post contains affiliate links.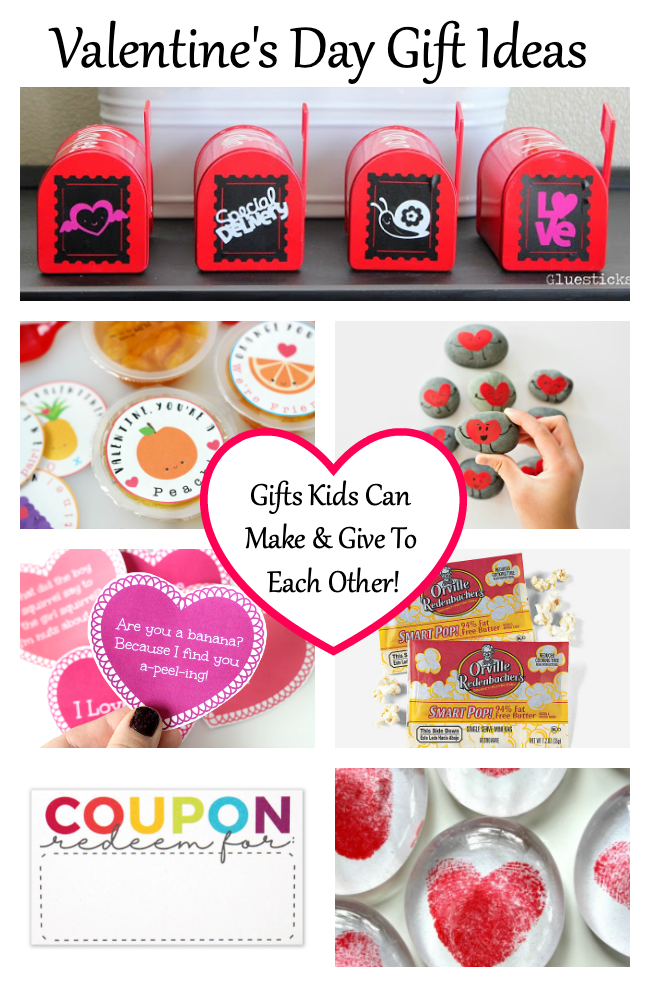 A few years ago we started doing Valentine's Day mail boxes. It has been such a fun tradition and the kids loved them.  Starting the beginning of February we set them out and leave little notes and small gifts for each other. We don't pass them out every day, just when we think about, it so it's always a surprise when they receive something. I found these mail boxes at Target, but you can order them from Oriental Trading, too.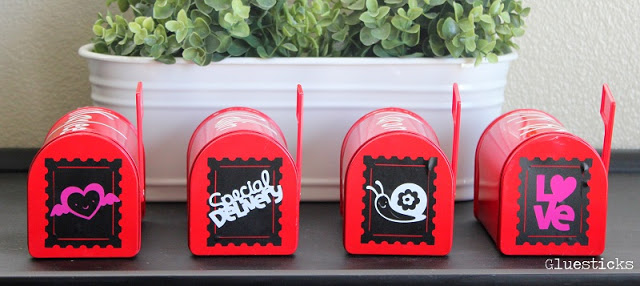 If your flag is up, you've got mail! It is fun to see how excited they get (especially Kaylee who is so dramatic) when they open their box.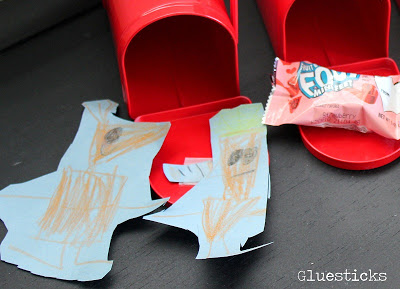 Kaylee drew these little pictures for big brother, Dallin, who likes Phineas and Ferb. She also made a little Perry to go with them.  There was a lot of time and thoughtfulness that went into that little gift. Not bad for a 4 year old!
Valentine Gift Ideas for Kids
I thought it would be fun to do a quick round up of little Valentine notes and gifts that would be perfect to add to mini mail boxes. Many are free gifts that kids can make for eachother. I've also included some fun ideas from the grocery store and free printables.
Simple Valentine Gifts Found At Your Local Grocery Store:
dum dums
mini popcorn bags
fruit roll up
stick of gum
Free Ideas:
coupon for a night off of dishes (they can make their own coupons, or fill in these blank ones. So cute!)
coupon to play a game
coupon to read a story to a sibling
draw a picture of a friend or family member's favorite animal
Valentine Printables and Small Gift Ideas to Make: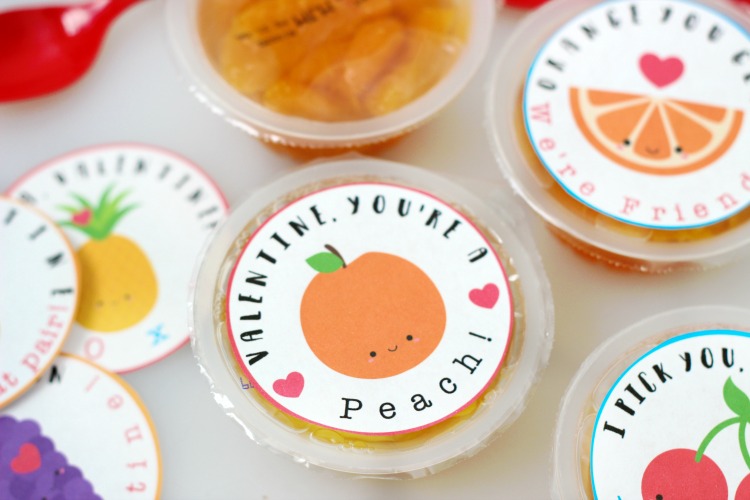 Valentine's Day Fruit Cups: a less sugary treat to give kids this year, and they come with cute printable labels! "Valentine, you're a peach!" Print out the labels and let the kids use them as cute notes to each other, or add to a fruit cup to give as a snack.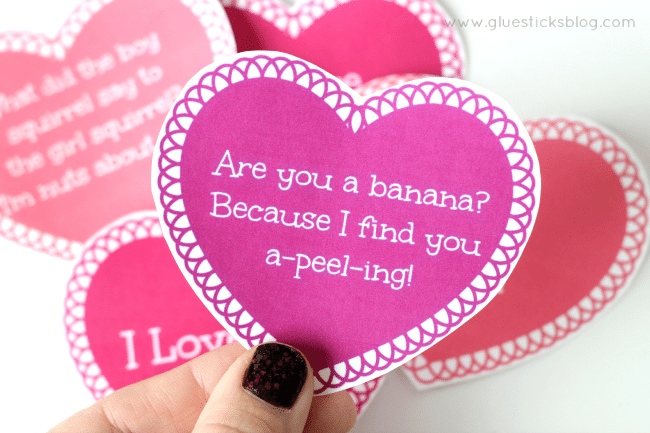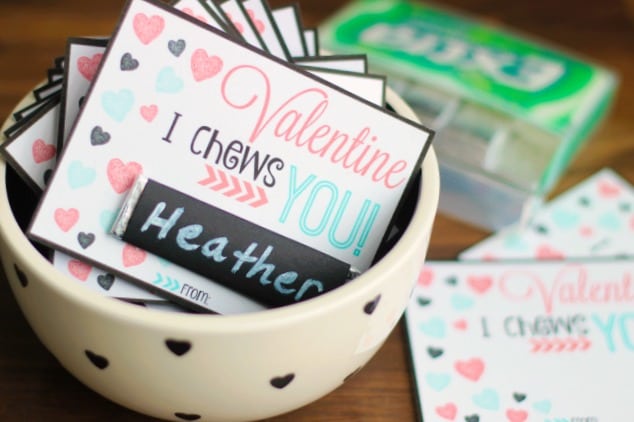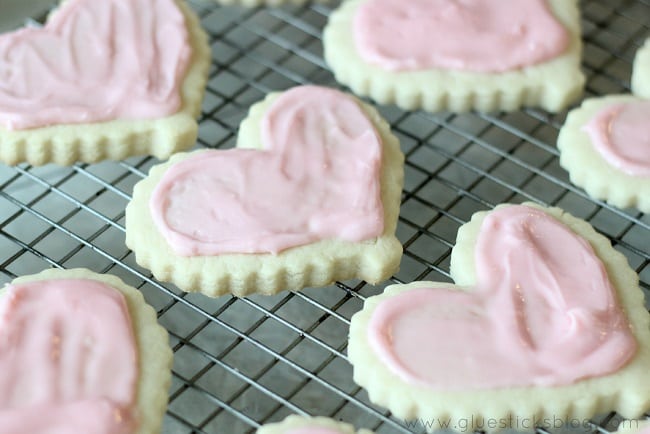 Valentine Sugar Cookies: Our FAVORITE sugar cookie recipe in Valentine form. These little hearts wrap up perfectly to give out as little gifts for Valentine's Day! A great recipe to make together.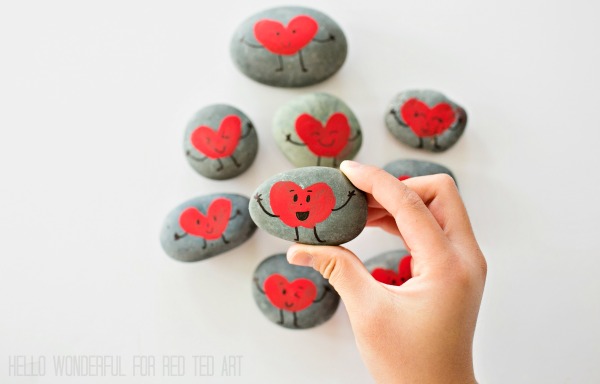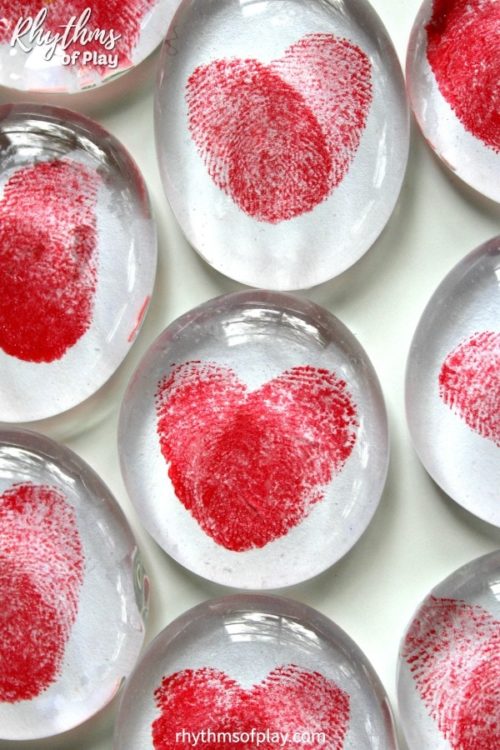 This is a refresh of a post originally shared in 2013.
Welcome! I'm Brandy, mother to 5 darling kiddos and a cute black lab named Toby. My husband is in the Coast Guard so we've lived all over the place, turning each house into a home. I love baking, sewing, making cute things with my kids, and sharing what I've learned with all of you!