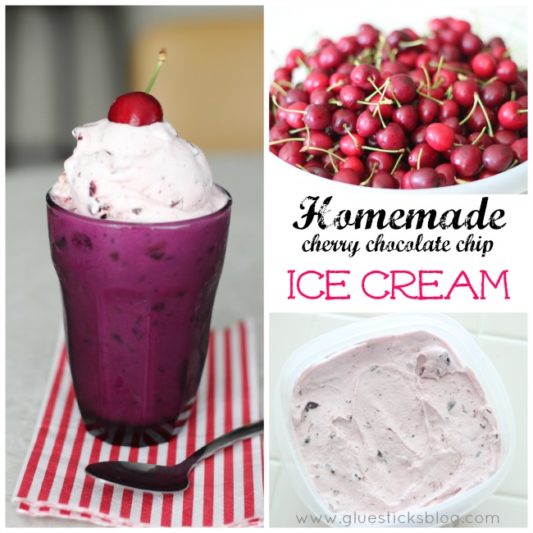 Are you tired of the cherry posts yet? I promise this is the last one for the summer!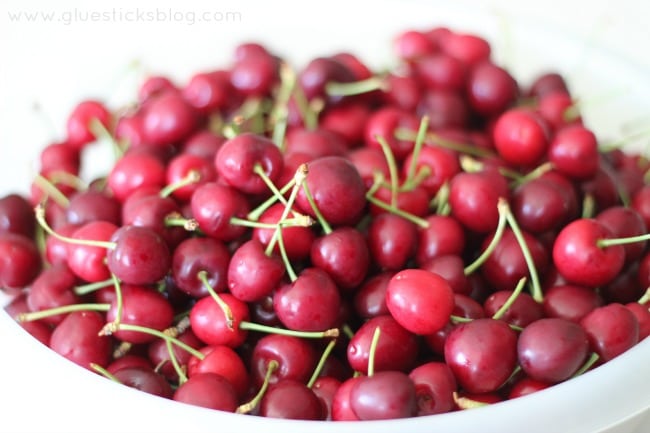 What do you do with 6 gallons of fresh cherries? You eat way too many and then start adding them to any and all of your favorite recipes. Like homemade ice cream! YUM!
Don't have cherries? Not a problem. Simply substitute your favorite fresh fruit like peaches or strawberries. They would work great too! Don't have an ice cream machine? My instructions below assume that you do, but if you don't own one you can check out some great resources for making ice cream without a machine that I put together in a previous post.
Cherry Chocolate Chip Ice Cream Recipe
2 cups pitted cherries
2 c. heavy whipping cream
1 c. whole milk
1/3 c. sugar
1/2 tsp. vanilla
1/2 c. chopped semisweet chocolate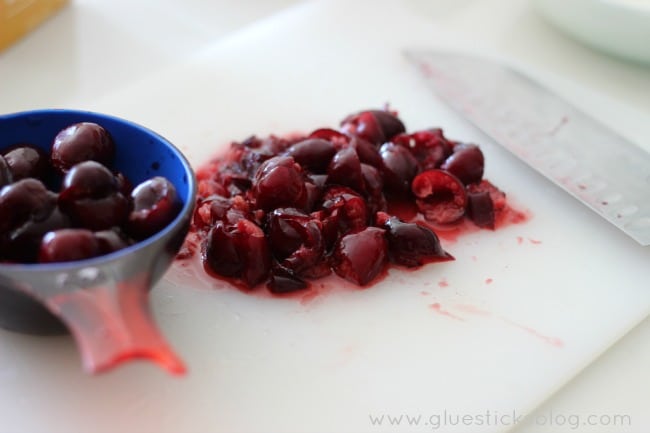 Begin by washing, pitting, and chopping up your cherries. Pitting cherries might sound like a nightmare, but I do it quickly by using a paper clip or frosting tip!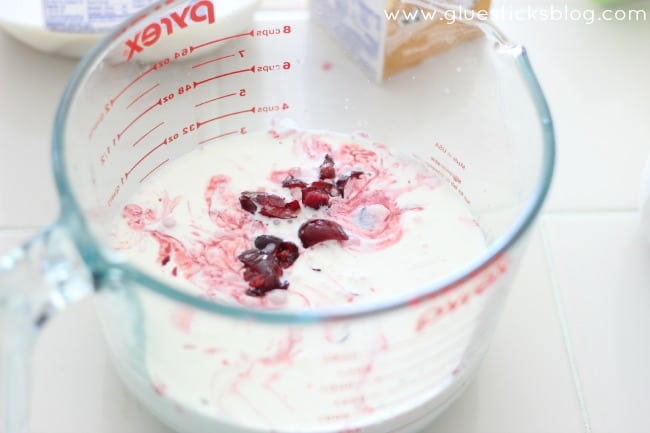 Combine cream, milk, sugar, cherries and vanilla in a bowl. Stir. Pour into your machine and process until mixture thickens, about 25 minutes.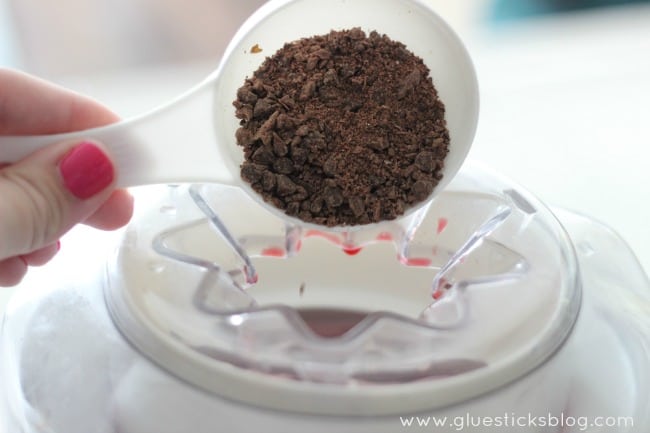 Add chocolate (chocolate chips work great too) the last 10 minutes of churning.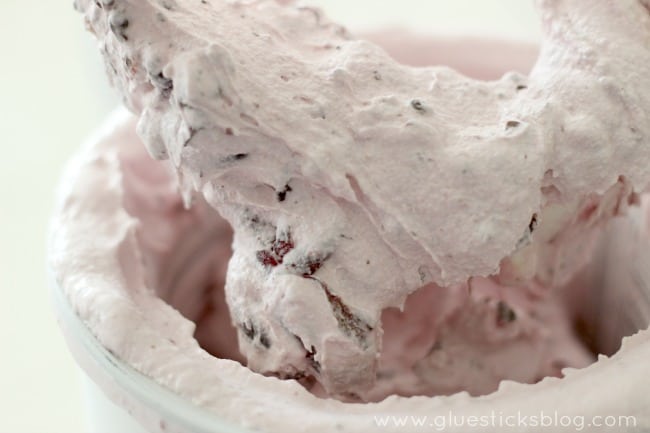 Ready to dig in?
When the ice cream thickens, it will be the consistency of soft serve ice cream. Perfectly delicious.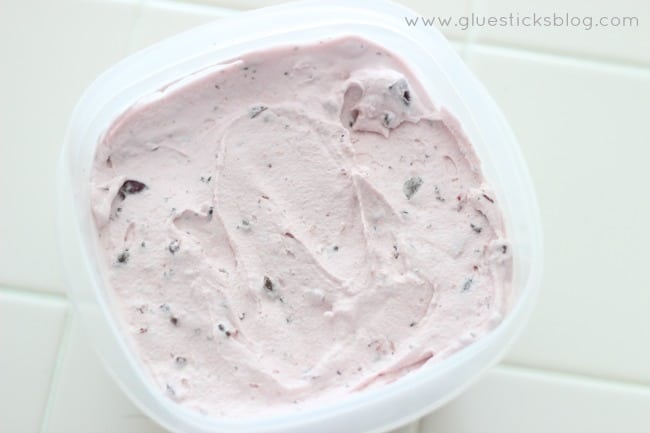 If you want something more the consistency of scooped ice cream, put it in an airtight plastic container and freeze for a few hours.
Homemade ice cream tastes so fresh and delicious and since it is only made with a few ingredients, you know exactly what you are eating!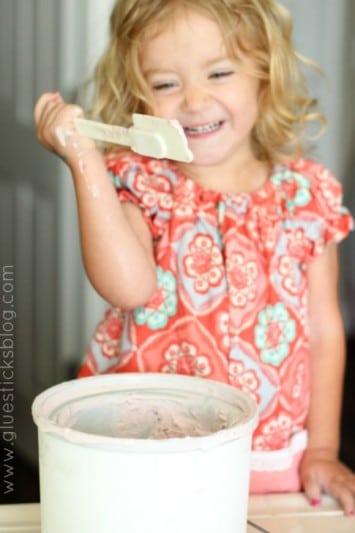 I had a fabulous little cleaning crew. She happily scraped that bowl clean and shared with her sister, but kept saying, "Leave some for me, Kaylee!"
What is your favorite flavor of homemade ice cream? Now that summer is here I'd love a list of new flavor combinations to try out!
Did you miss my other cherry posts? Here's a quick re-cap!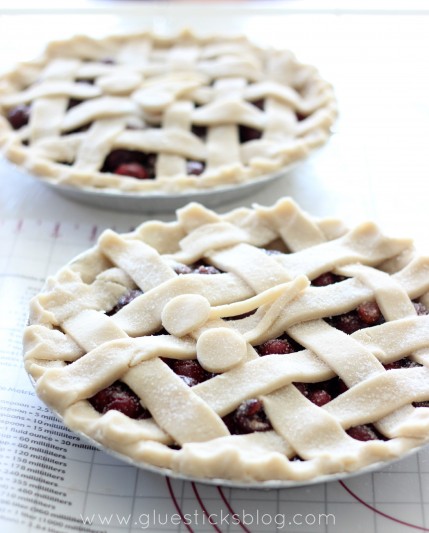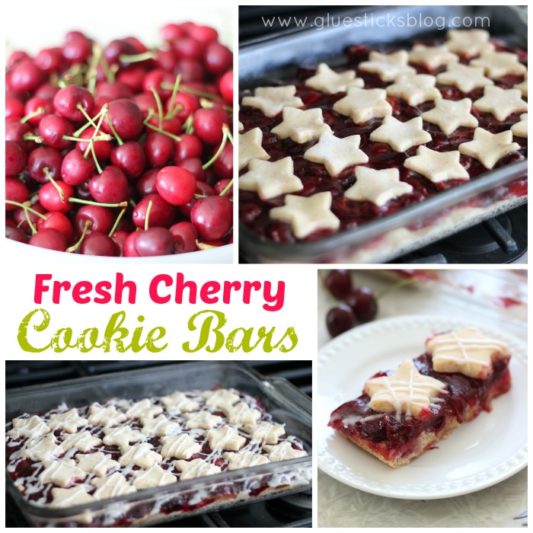 and an oldie, but goodie!….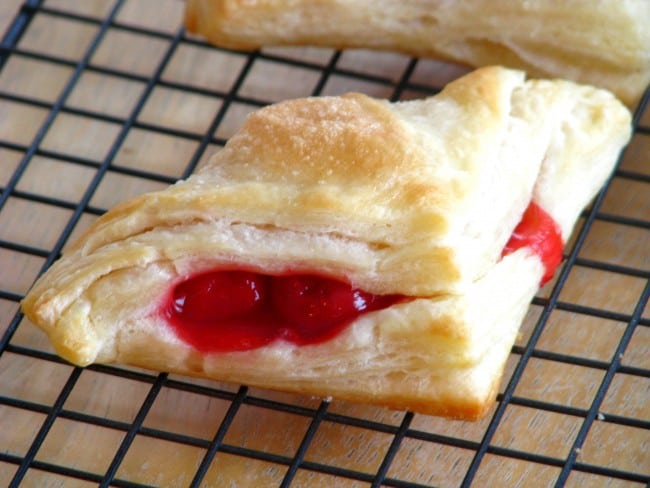 Cherry Turnovers the Old Fashioned Way