A beautiful Christmas fairy garden to brighten your porch or home this holiday season! Get the kids involved for a magical project that will last all season!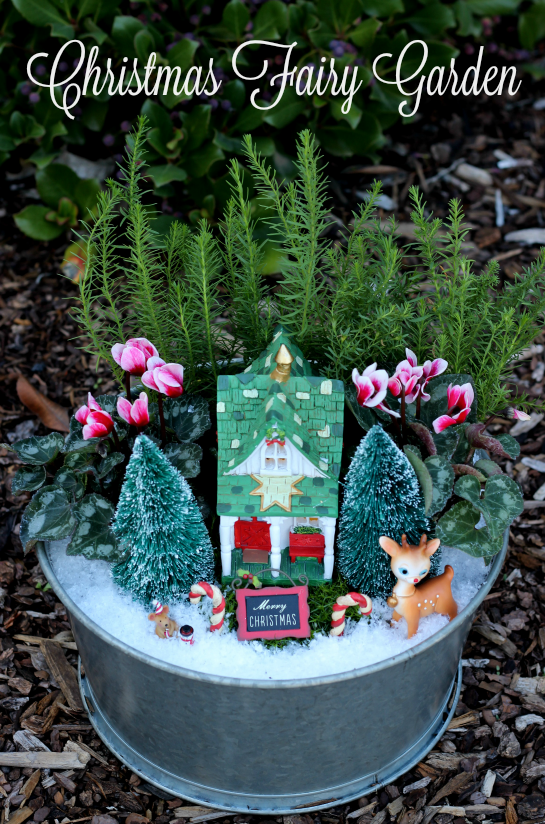 Ruby had a day off of school recently and the Christmas 
fairy garden supplies
that we had ordered for the Christmas season were collecting dust so we decided to make a trip to our local nursery to get things started! We kind of have a thing for seasonal fairy gardens. Don't believe us? Scroll to the bottom of the post! It's a sickness, ha!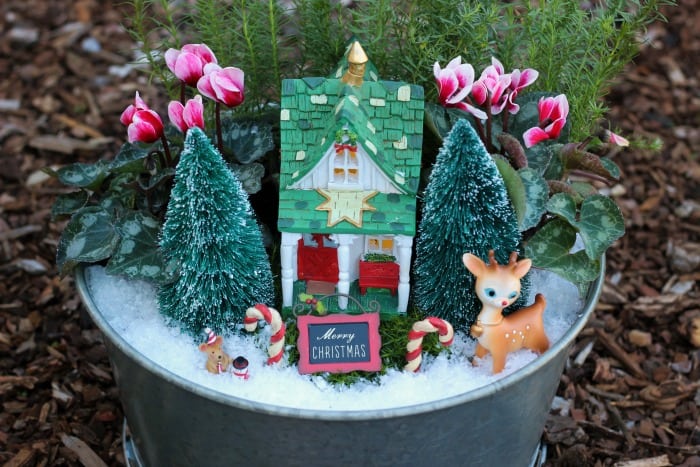 My husband doesn't understand our obsession with such seasonal gardens that only last a couple of months, but that's okay. We have so much fun putting them together and enjoying them while they last. When they start to get overgrown we toss the annuals and replant the perennials into something else.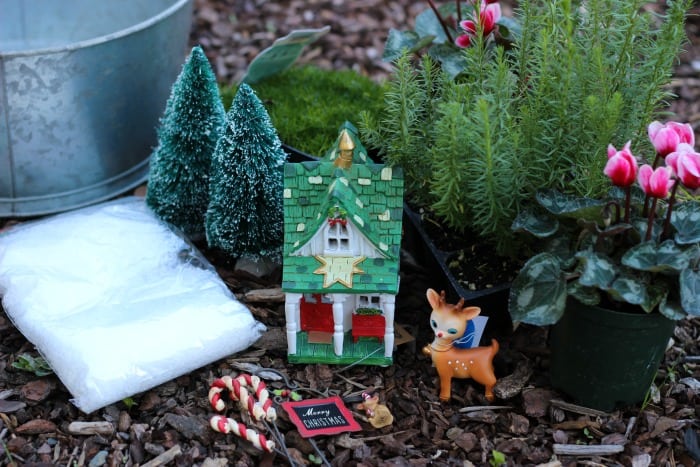 Since we live in California we don't have to worry about frost more than a couple of months a year. When that happens we will bring our garden inside, but for now, it's on our porch and doing great. We chose a type of moss, pink and white flowers that reminded us of candy canes, and another filler that looks like a type of fern. I'm not good at plant names. Especially when I toss the labels before writing up the post. Sorry!
Christmas Fairy Garden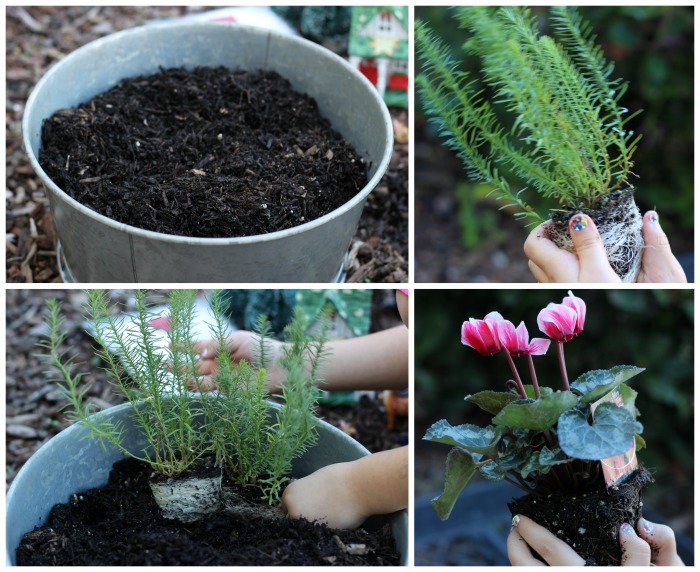 A galvanized bucket that we already had was the perfect pot for this project. We filled it with potting soil and became breaking up the root membranes on the plants. Ruby loves doing that for me.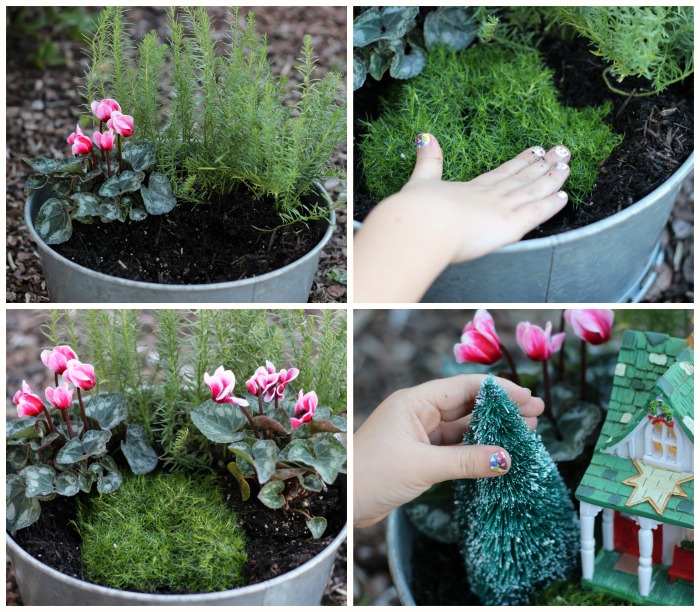 Then we started arranging everything how we wanted it! This is the fun part. Not really having a plan and moving things around until they look just right.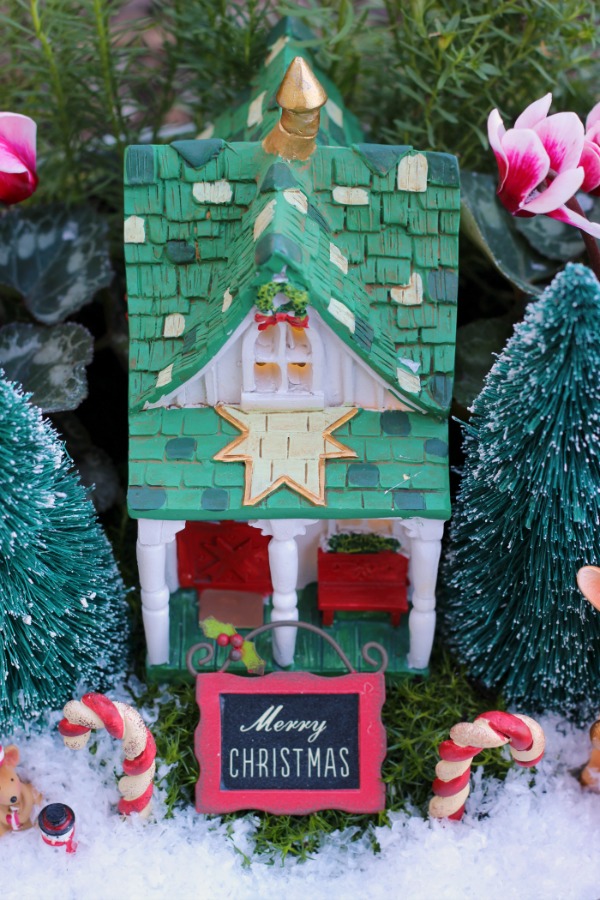 We chose this little house because it was so festive with the pops of red and green. It is also battery operated and lights up.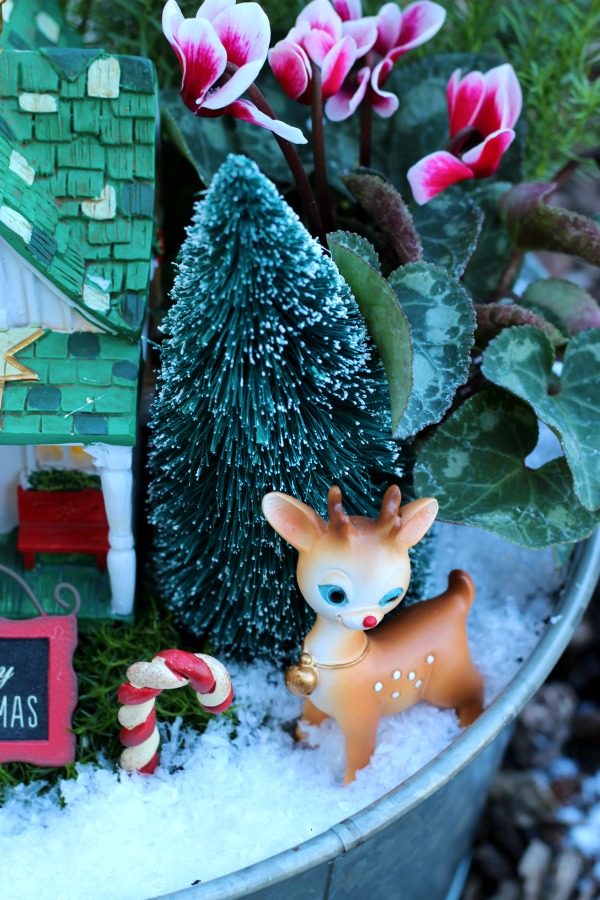 We found a bag of pretend snow and thought it would be perfect for the front of the garden. How does it affect watering? It doesn't. When it is time to water the garden I remove the house, then water from the back. Since we put the snow over the potting soil, and not over any of the plants, it doesn't really get wet or shift around.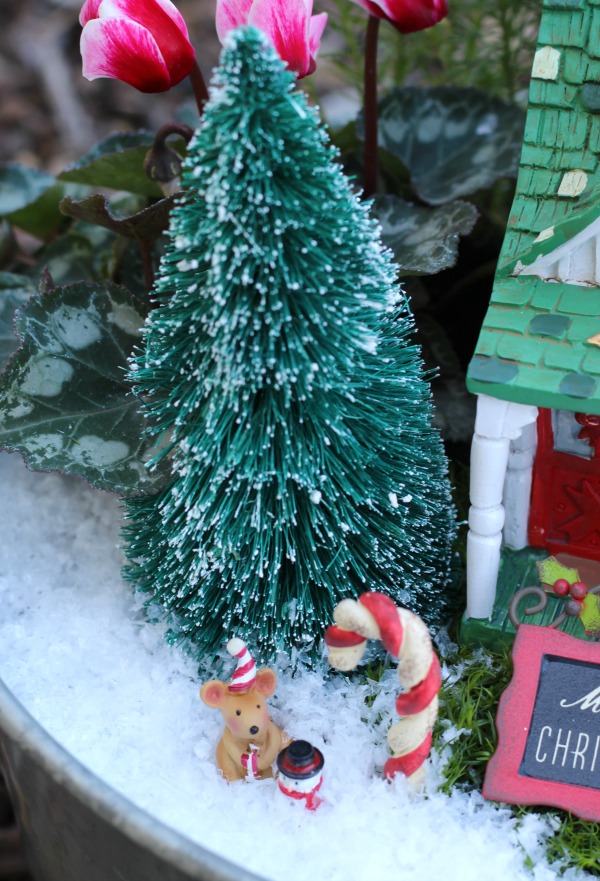 Ruby's FAVORITE element is the little mouse building a snowman. The snowman pick is only 3/4″ tall, perfect for a mouse.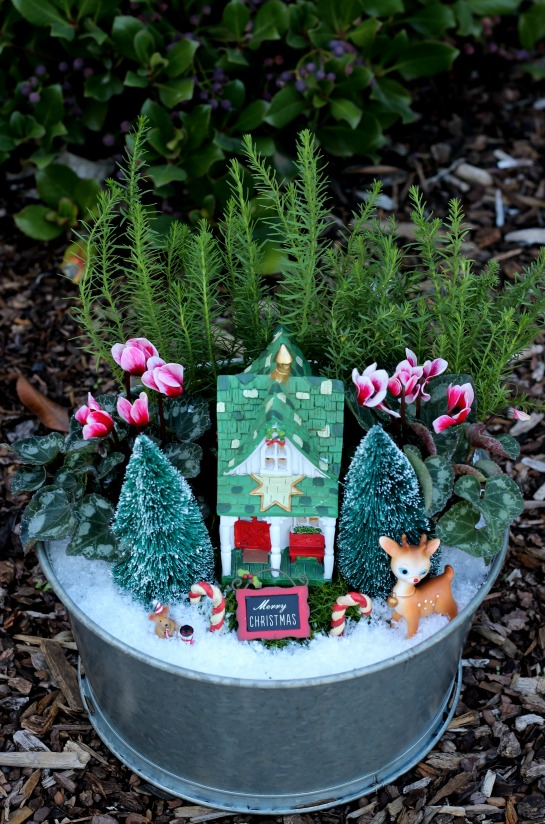 Supplies:
Plants and flowers from our local nursery, Green Acres.
Christmas fairy garden accessories, frosted trees, house, and pretend snow from MyFairyGardens.com
You might also like…