This crafty Easter party for kids is brimming with fun DIY projects. Decorate your eggs, fill your eggs, then find the eggs! This post contains affiliate links.
Our mini carrot bundt cakes would be perfect to serve at any Easter gathering!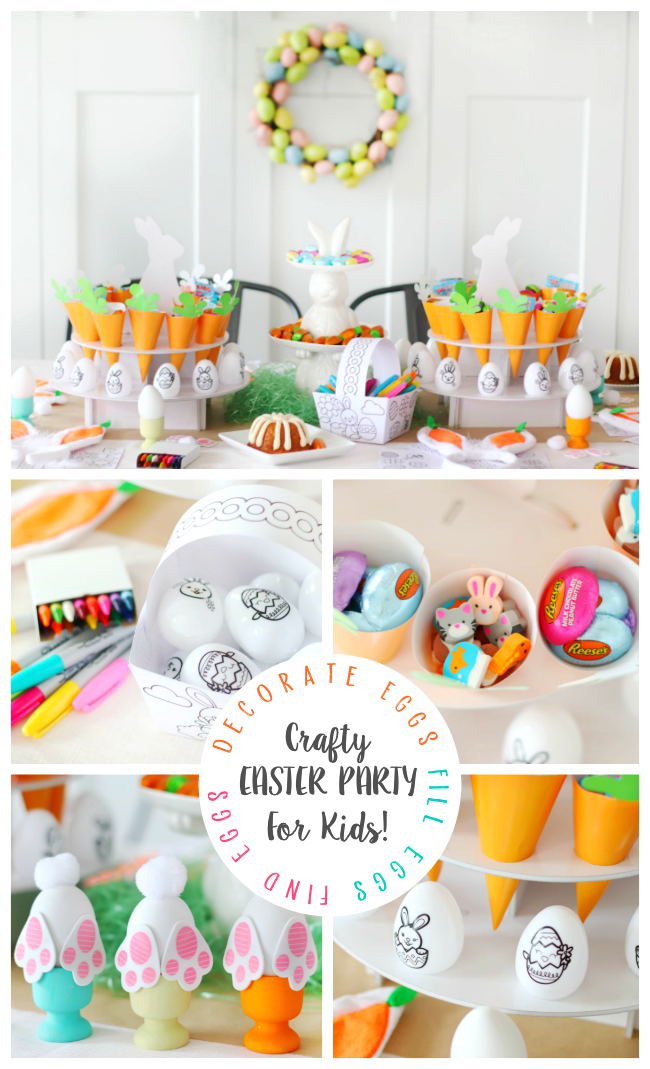 If you've been around here for a minute you already know how much I love hosting crafty parties for my kids! Our Crafty Halloween Party, Cupcake Decorating Party, Kids Painting Party, and DIY Stuffed Animal Party are some of my favorites! Crafty parties keep kids busy while they visit, and they get to take home something that they made instead of treat bags with toys. When planning an Easter party this year I knew that this was the route that I wanted to go! We were so sad to have to postpone the party due to the pandemic, but we still plan on hosting it for Ruby and her friends as soon as we are able to. Easter egg hunts are fun all year long, right?
Crafty Easter Party for Kids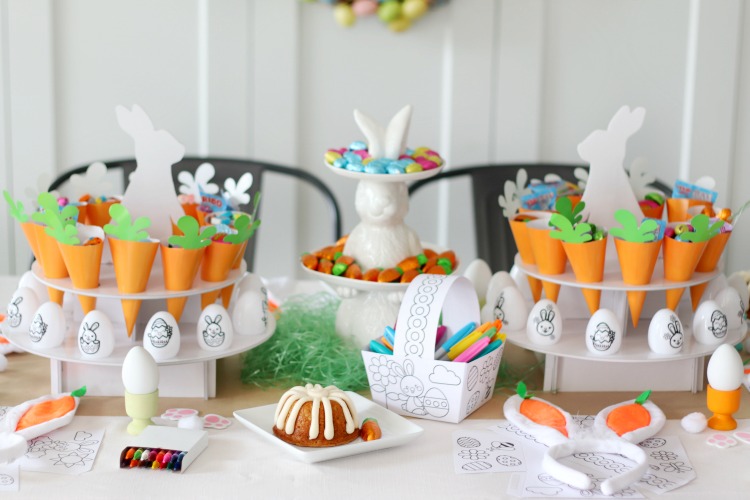 I love interactive parties for kids. Ones that keep them busy while being able to visit with each other. This party is definitely a DIY party. The kids can make their own baskets, color their own eggs, fill their own eggs (with whatever they want) and then find their eggs!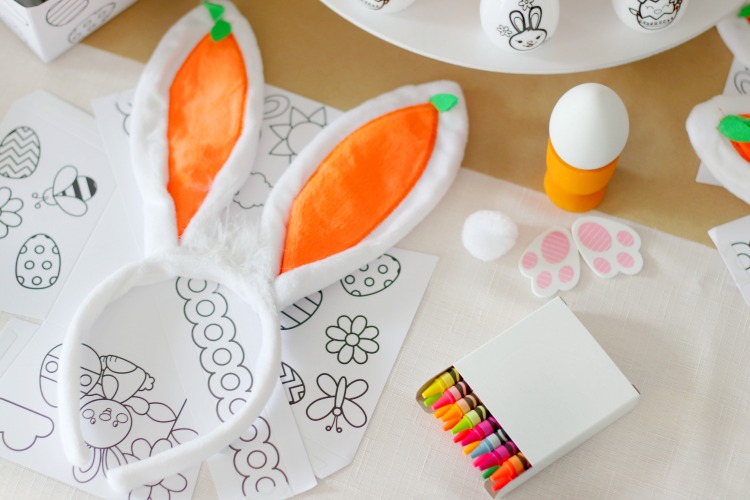 As each guest arrives they are given crayons, bunny ears and all of the craft supplies that they'll need. Including these cute DIY paper Easter baskets!
DIY Easter Baskets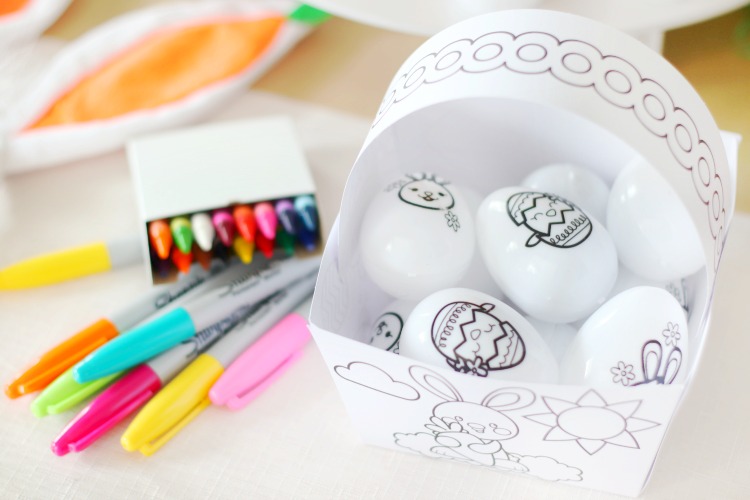 I'll link all of the supplies that I used below for quick reference.
How fun are these paper Easter baskets?
You can easily fit 10 eggs inside so they are perfect for Easter egg hunts in the backyard!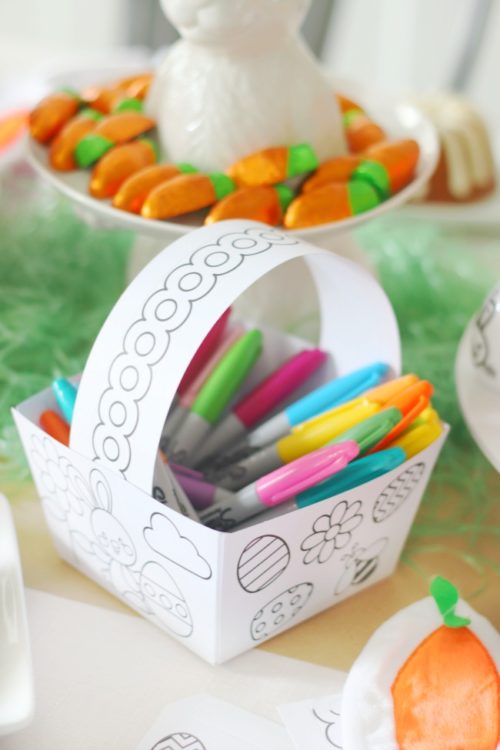 They can be colored with markers, crayons or colored pencils and are easy to assemble with the sticky tabs!
Color Your Own Easter Eggs With Markers!
These plastic DIY Easter eggs are so cute! Kids can color them with permanent markers and they come 72 in a package.
Easter Egg Fillers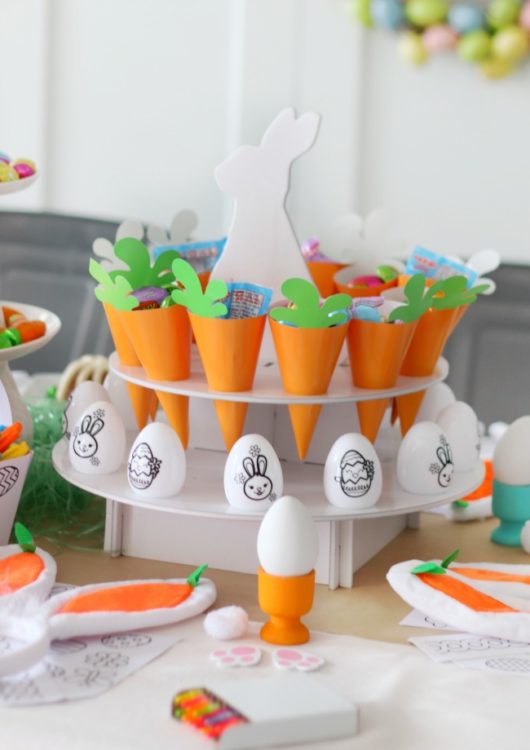 I loved this carrot stand so much that I ordered two for the party. The paper carrot cones are perfect for holding treats and the bottom tier (which can also hold carrot cones) is perfect for holding plastic eggs!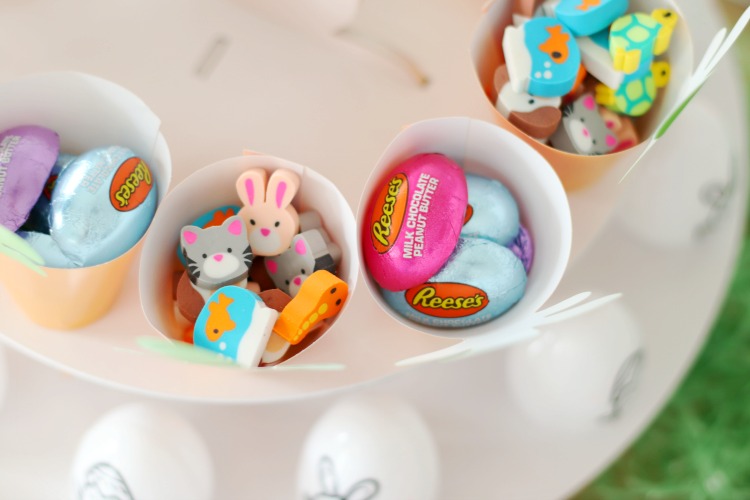 We set out a variety of Easter candies and toys to fill the eggs. The kids can fill them themselves! The pet erasers are my favorite. We've ordered these a couple of times for parties and school activities.
Easter Egg Bunny Pots Craft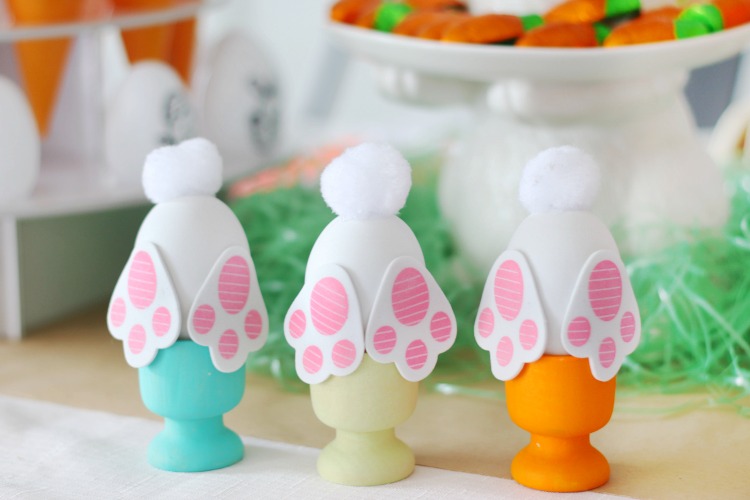 These Easter egg bunny pots really don't get any easier. I painted the little wooden egg cups ahead of time. The guests add stickers and a pom pom tail and they are complete. Such a cute Easter decoration. You can find the step by step tutorial for our Easter egg bunny pots here.
Easter Party Desserts: Mini Carrot Bundt Cakes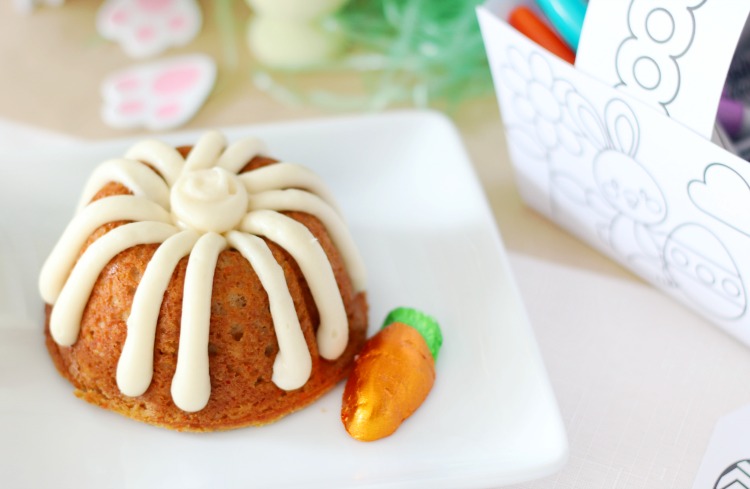 Everything is cute in miniature, that's why cupcakes are so popular! These mini carrot bundt cakes are so EASY to make! I'll share how to make ANY cake mix cake taste amazing by adding two ingredients. You'll love our homemade cream cheese frosting, and I'll even show you how to ice them just like the ones from your local bakery!
Party Supplies Needed for this DIY Crafty Easter Party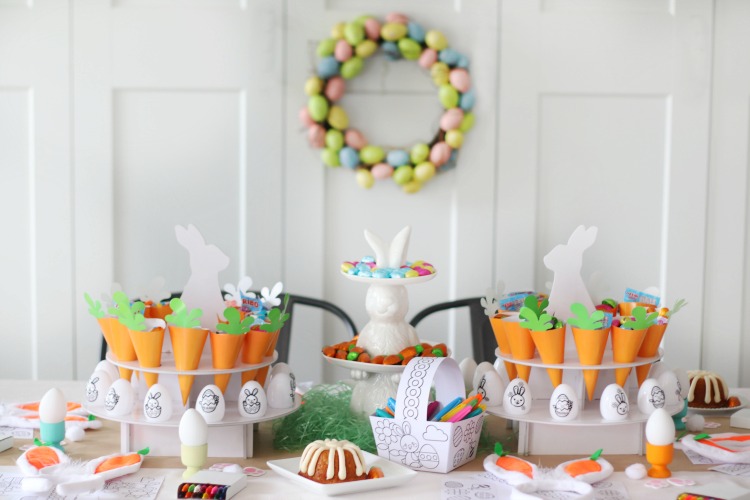 Welcome! I'm Brandy, mother to 5 darling kiddos and a cute black lab named Toby. My husband is in the Coast Guard so we've lived all over the place, turning each house into a home. I love baking, sewing, making cute things with my kids, and sharing what I've learned with all of you!