This post brought to you by The Orkin Ecologist. All opinions are 100% mine.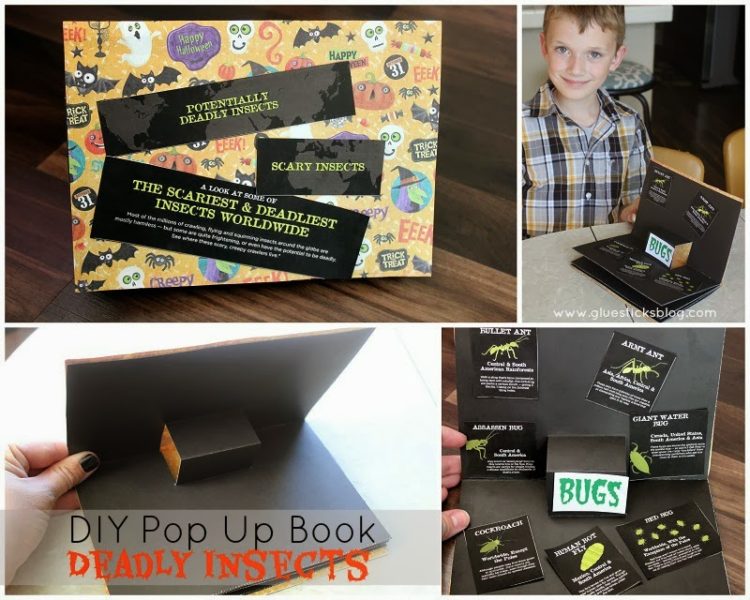 My boys love trivia. Especially about boyish things. Like bugs. They are always coming home from school with facts that their friends have shared with them. Some sound so crazy that I'm always wondering if they are true or if their little friend was exaggerating a bit.
While bug facts can be interesting, I do not find joy in bugs. I remember coming out of my room on Christmas morning when I was 13 years old only to find that all of our stockings were covered in ants. Not a fun way to spend Christmas. When we moved into our brand new home last year we noticed ants in it before we even unpacked! We got pest control out here right away because I was not going to let one little ant scout sound the horn for all of his friends to join him.
With that being said, bugs are still interesting. We decided to make a book about some of the craziest ones around.  And what better time to do it than Halloween. Because let's face it, bugs are creepy and crawly and fit right in.
We turned to the The Orkin Ecologist website for our information. That site is a wealth of knowledge. Not only to the Orkin guys know how to get rid of bugs, they know all about the bugs and what distinguishes them from being a pest to just being an ordinary bug minding it's own business. Most of the time bugs are good. They have a purpose. It's when they decide to move into your home that the Orkin guys bring them back out. We found all sorts of information and activities that are geared towards kids, teachers, and parents. Their pinterest boards are fantastic too! So many ways  to incorporate science and ecology into fun activities for kids.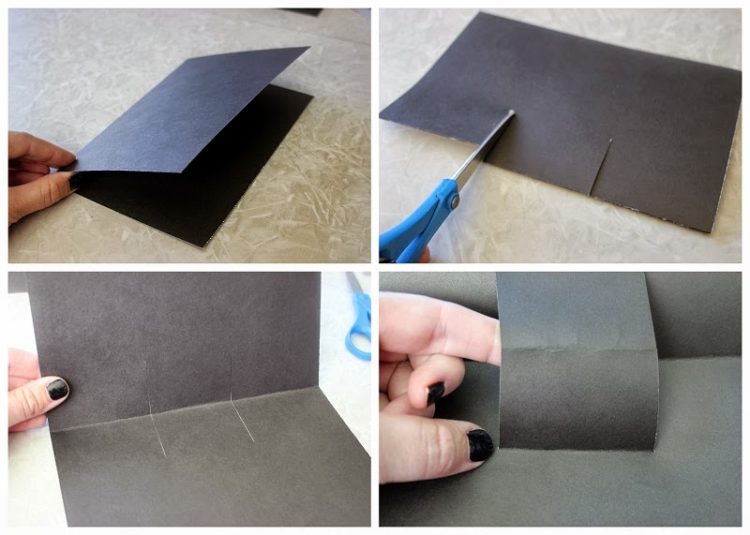 I thought it would be fun to add a quick pop up feature on each page. Here is how to make one. You can add it to a greeting card or other projects too! Fold your paper (8.5×11) in half. Measure in equal distances from the sides and make a snip with your scissors  on the fold. We measured in about 2.5″ from each side and cut 2″ on the fold. Bring the pop out section forward and press the top and bottom to crease it.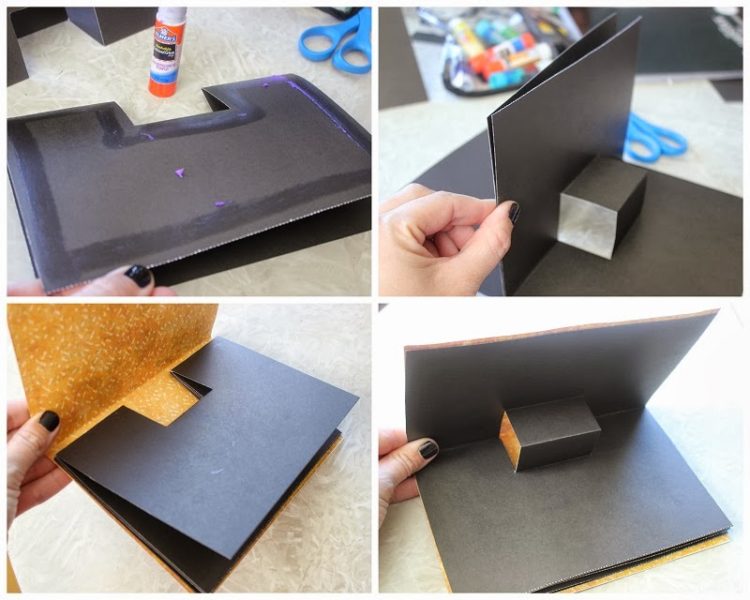 To make a book, repeat this process for as many pages as you need and then glue them together along the border. Encase all of your pages in a piece of cardstock slightly larger than your original paper. We used 8.5×11 paper so our cover was cut from a 12×12 piece of card stock. We placed the pages inside, measured to see how much space we'd need to close the book and then cut the cover to size. Glue your cover on to your pages.
These fun bug facts were found on the The Orkin Ecologist site.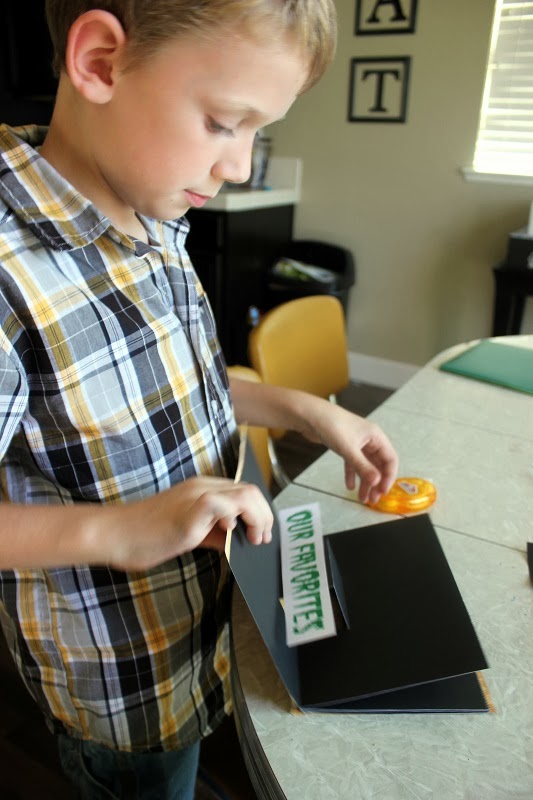 We made labels for each page: Bugs, Flying Things, Spiders, and Our Favorites. Then we separated and glued the facts on each page.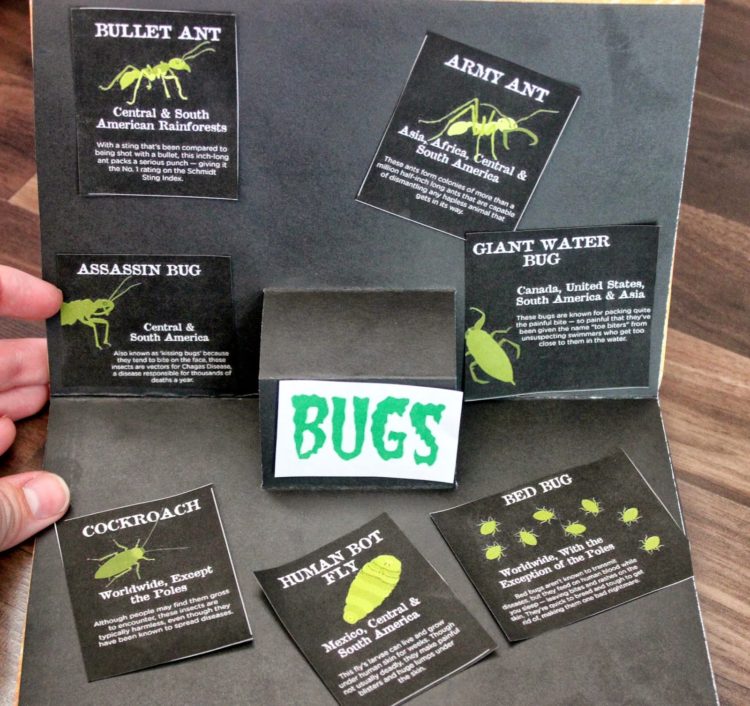 Here are a few facts you wish you never knew (but are still super intriguing!)
DID YOU KNOW?
A sting from a Bullet Ant actually feels like you've been shot.
The Goliath Bird Eating Spider has a 12″ leg span.
The Tarantula Hawk stings tarantulas then lays eggs on them that feed on the spider as they hatch.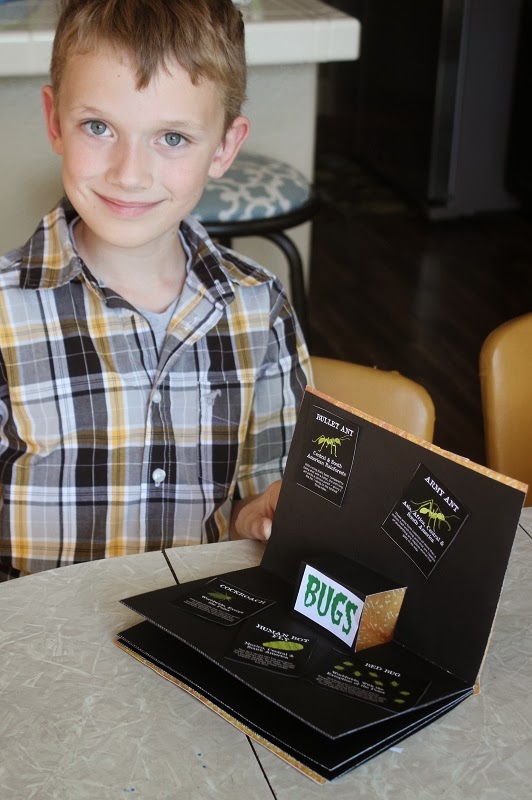 The book has been a hit. The kids have enjoyed reading it to each other and are quite the little "Deadly Bug" experts.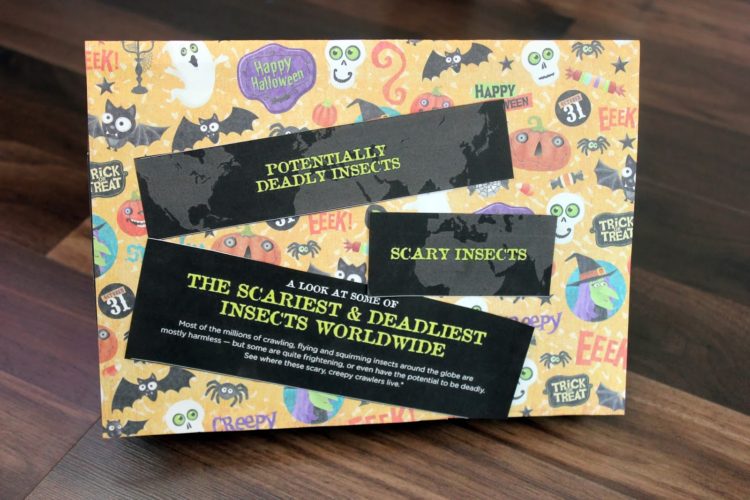 You can find more facts, information and craft ideas by following the Orkin Ecologist on Pinterest.
This one will come in handy in the future with 4 kids and many science projects coming up!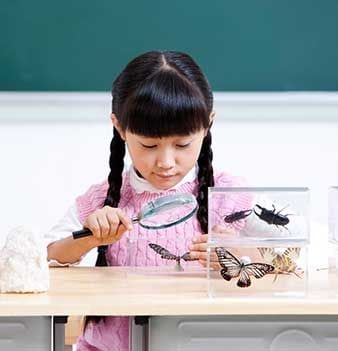 And because it's just fun to have giveaways…especially as the holidays get closer, the lovely folks at Orkin are offering a $100 VISA  or AMEX gift card to 1 Gluesticks reader for  helping them spread some pinterest love! Enter below.