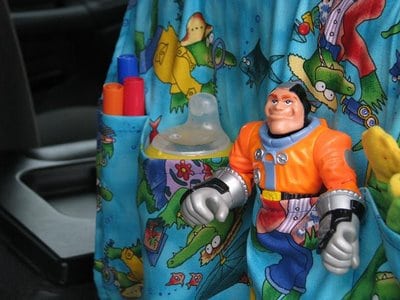 Tutorial HERE.
With 3 kids, things like long road trips are getting a little more uncomfortable. We are gearing up for a 3500 mile road trip this next week and so I thought I'd make the kids some funky seat organizers to hold some of their things. It doesn't create a lot of extra space, but I thought they'd be fun and functional for the kids.
I found a fantastic tutorial online and got started!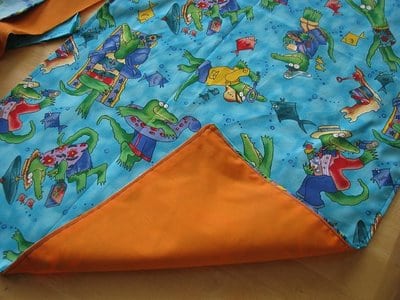 I love this fabric. Our friend in Kodiak, Shelley, made the boys travel pillows for our trip to Ohio last year. She sent me the extra fabric. There was enough to make each of the boys a seat organizer. I added a layer of orange fabric that I had to make them a little more sturdy. They are going to be holding a lot of toys!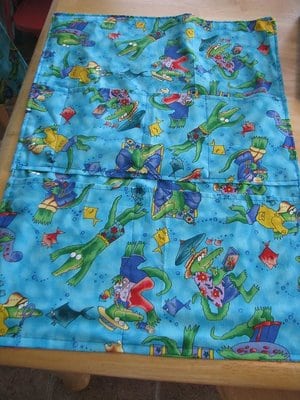 I sewed on the pockets, and divided them accordingly. I followed the exact measurements for the one in the tutorial, but you can make as many pockets as you need.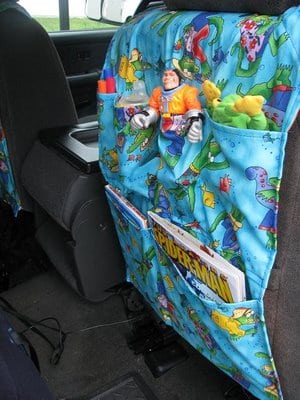 The finished product! I hope the kids like them!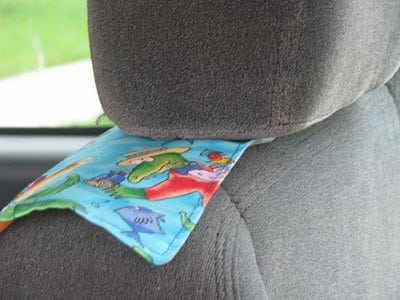 There is a band of elastic that goes around the seat bottom so that they are kept away from dangling by the kid's feet and I made button holes so that they attach under the headrest. Taking those headrests off was a two person project. Why didn't they make the release buttons on those ones? Yikes!