"If you could only eat one food for the rest of your life what would it be?" You'll find this question and many more to add to your child's lunch! These printable lunch box conversation starters are SO MUCH FUN! A great ice-breaker the first week of school! This shop has been compensated by Collective Bias, Inc. and its advertiser.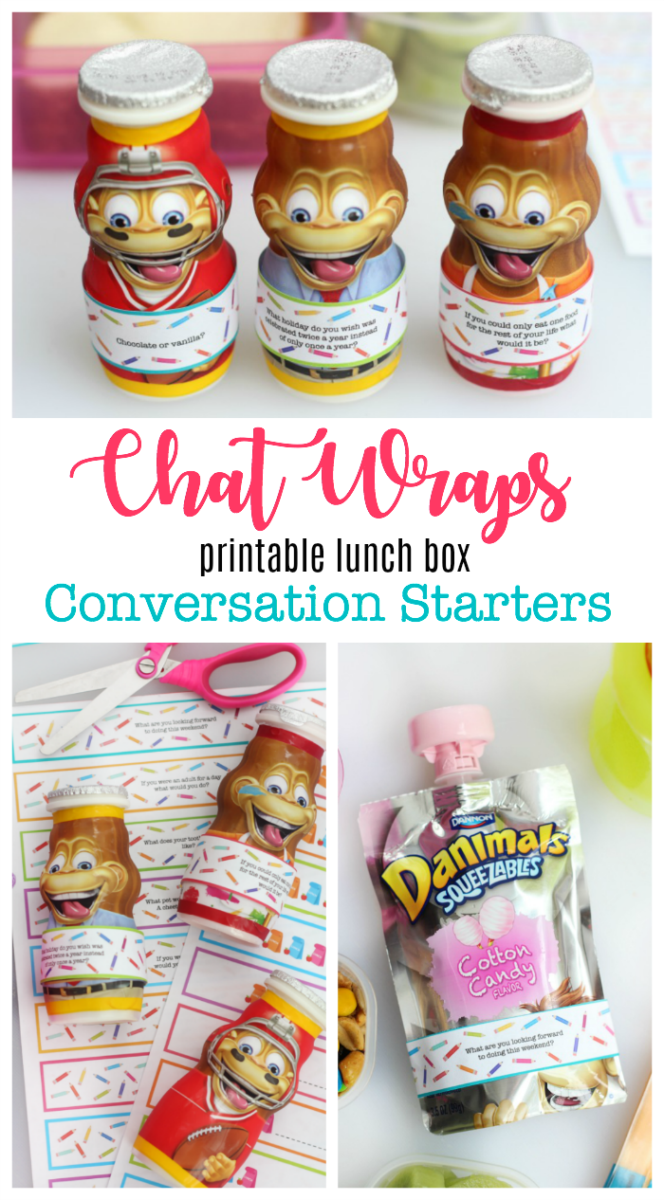 My kids are all about silly jokes and notes in their lunches for school. It's something that we have done ever since my oldest (who is almost 15!) was in kindergarten. My mom sent them in my lunch when I was a child and I knew I wanted to carry on the tradition with my own children!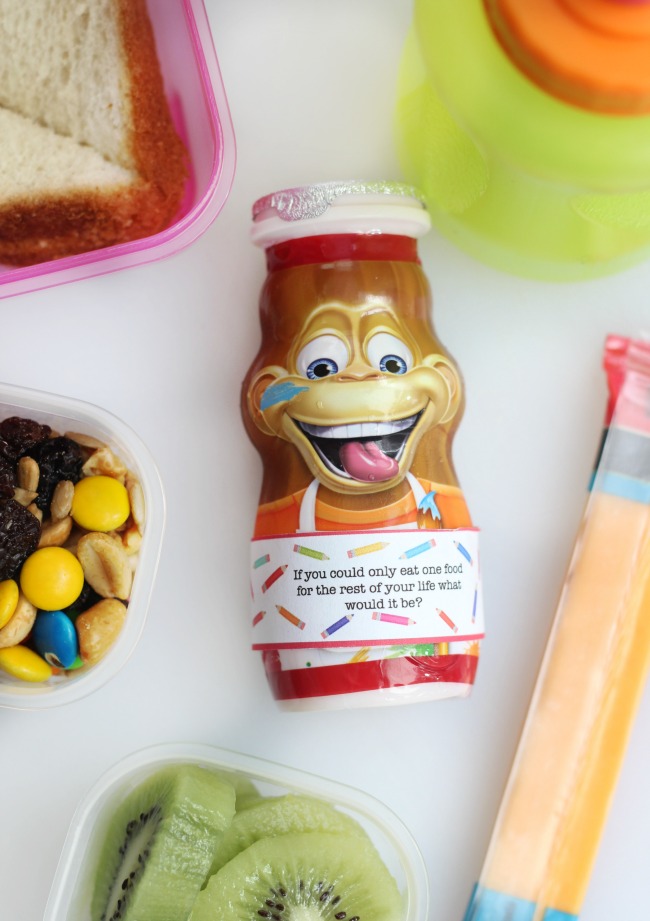 My girls' elementary school is quite large. The odds of being in the same class as their friends from the previous year are pretty slim. So they will each be making new friends with the start of each new school year.  This year I decided to switch things up a bit. I'll still send in a hand-written note, but thought it would be fun to break the ice a bit at the lunch table the first week of school with these conversation starters!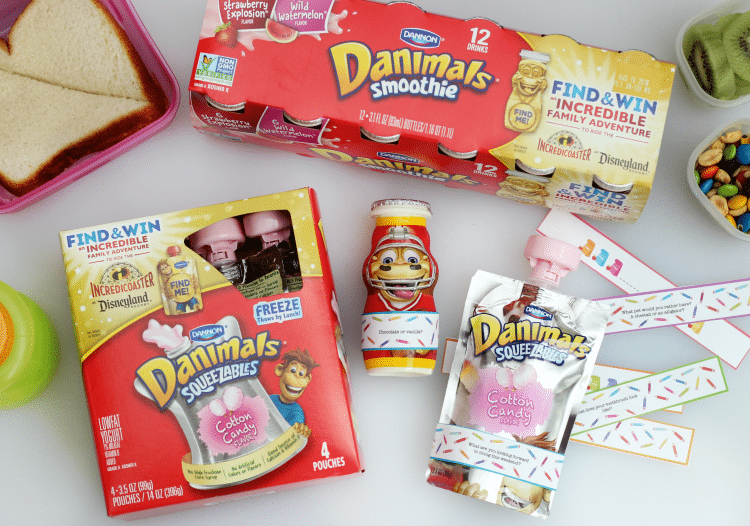 We have a jar of these that we use at dinner time and the kids have a great time answering the questions. I made a printable sheet with a bunch of random questions and cut them into strips. It was super easy to modify the idea for school lunches by making them just the right size to wrap around a Dannon® Danimals® yogurt pouch or smoothie. We're calling these "Chat Wraps". Catchy, right? 🙂
Printable Lunch Box Conversation Starters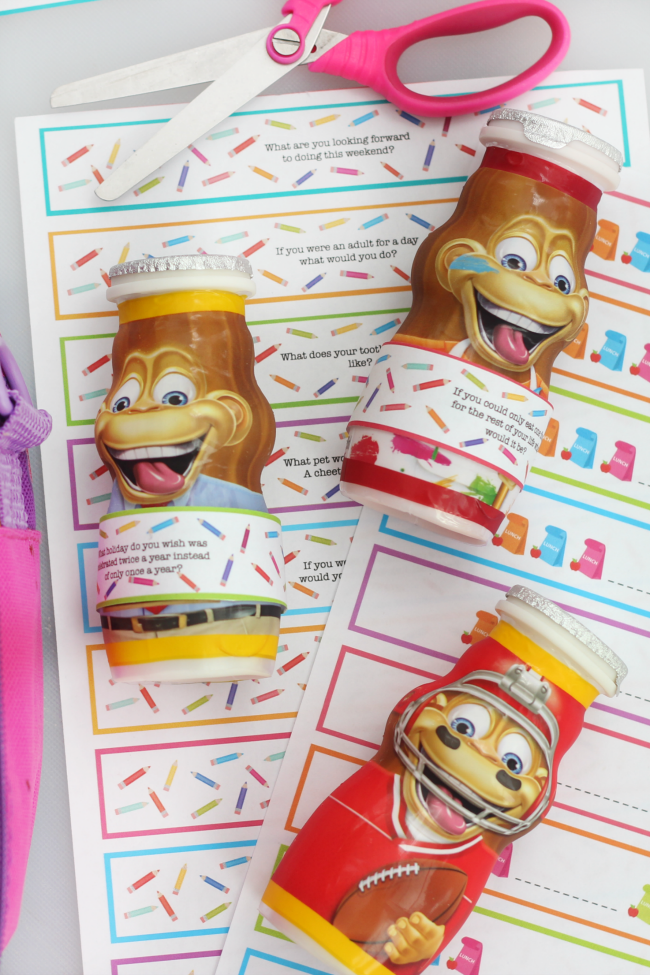 Simply cut out a chat wrap, wrap it around a yogurt smoothie and secure with a piece of tape! I've created two printable lunch box sheets of chat wraps. A sheet with pre-printed questions, and a blank sheet for you to write your own questions—or write a note on!
Kaylee walked by as I was creating the printable and said, "Can I have that one in my lunch on the first day of school?" (Referring to the question below). These are kid-approved for ya!




Scroll down for the printable lunch box conversation starters!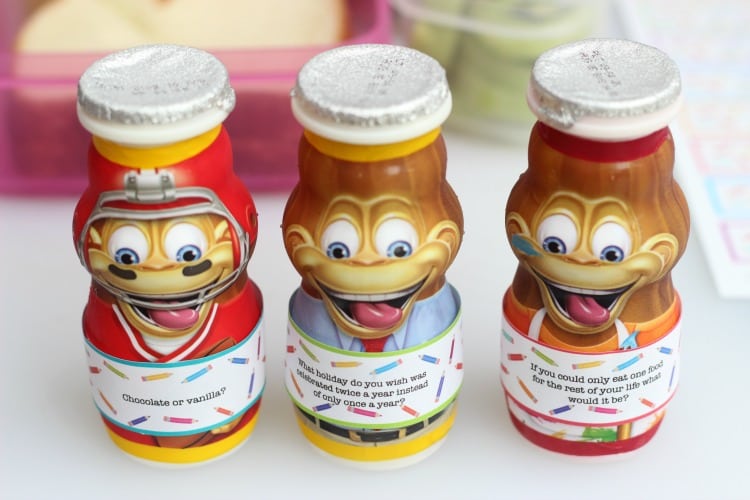 You can cut and wrap these around a variety of lunch items, but all of my kids like the Dannon® Danimals® smoothies so they were an obvious choice for us! T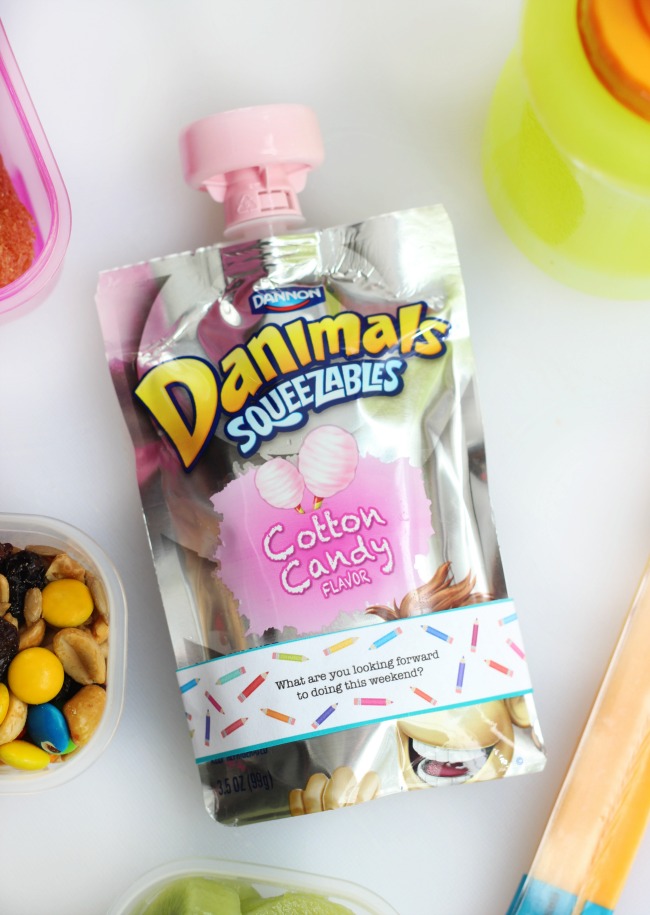 The Dannon® Danimals® Squeezables low-fat yogurt pouches are ideal for school lunches because you can keep them in the freezer! They'll thaw by lunchtime and keep your child's lunch nice and cool at the same time.
Click the links below the images to download your printable lunch box conversation starters (Chat Wraps!)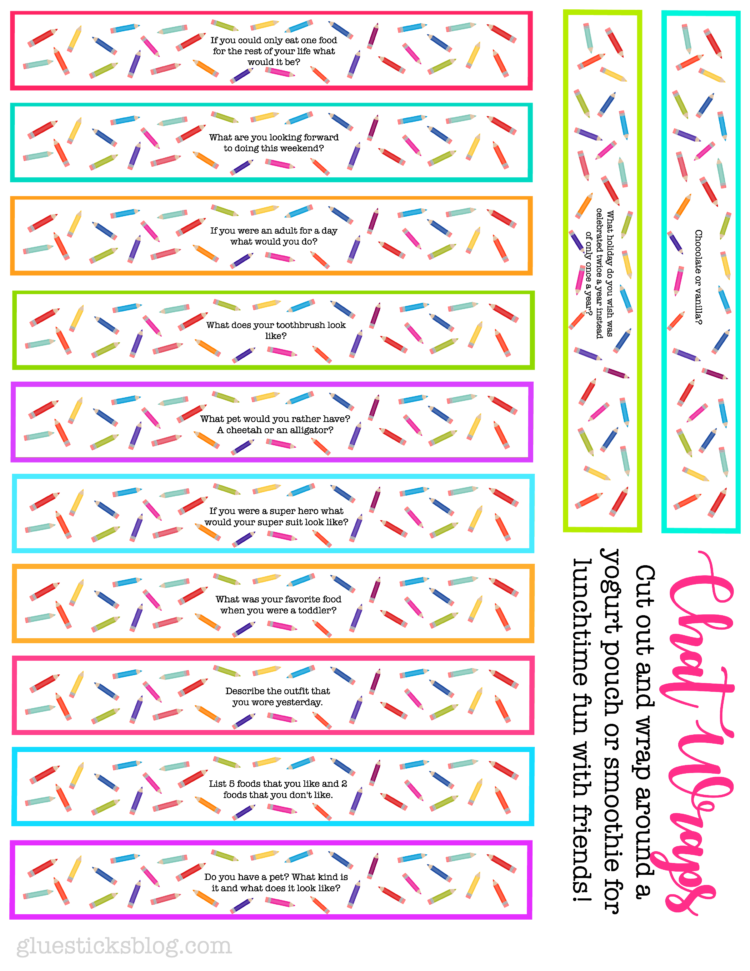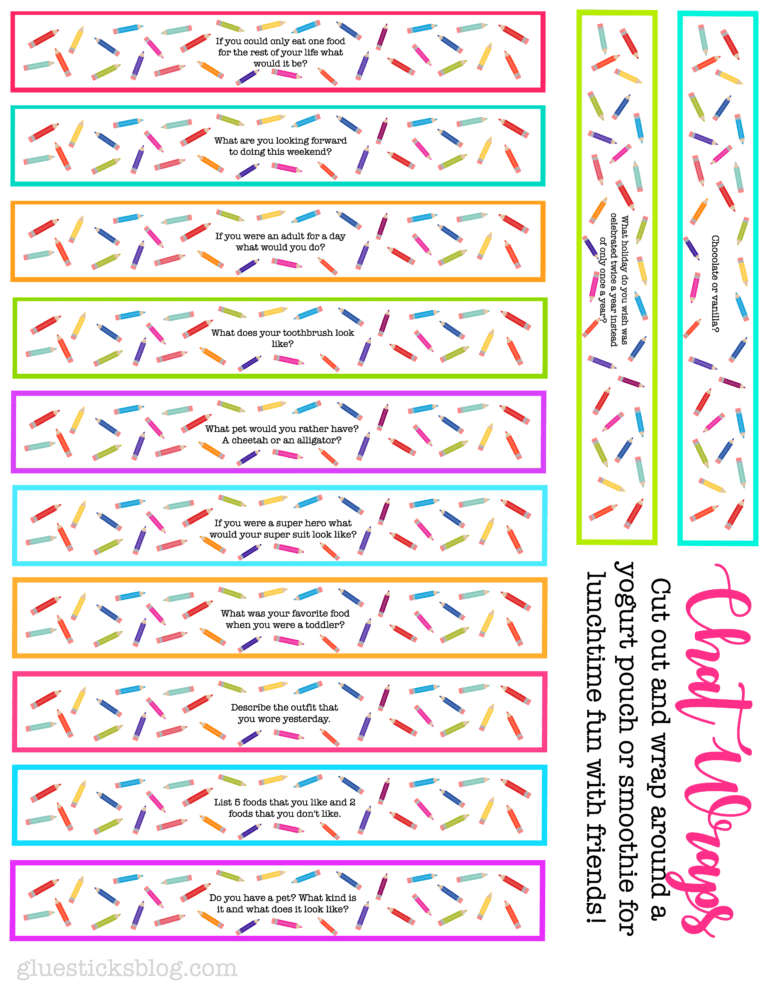 Download Printable Lunch Box Chat Wraps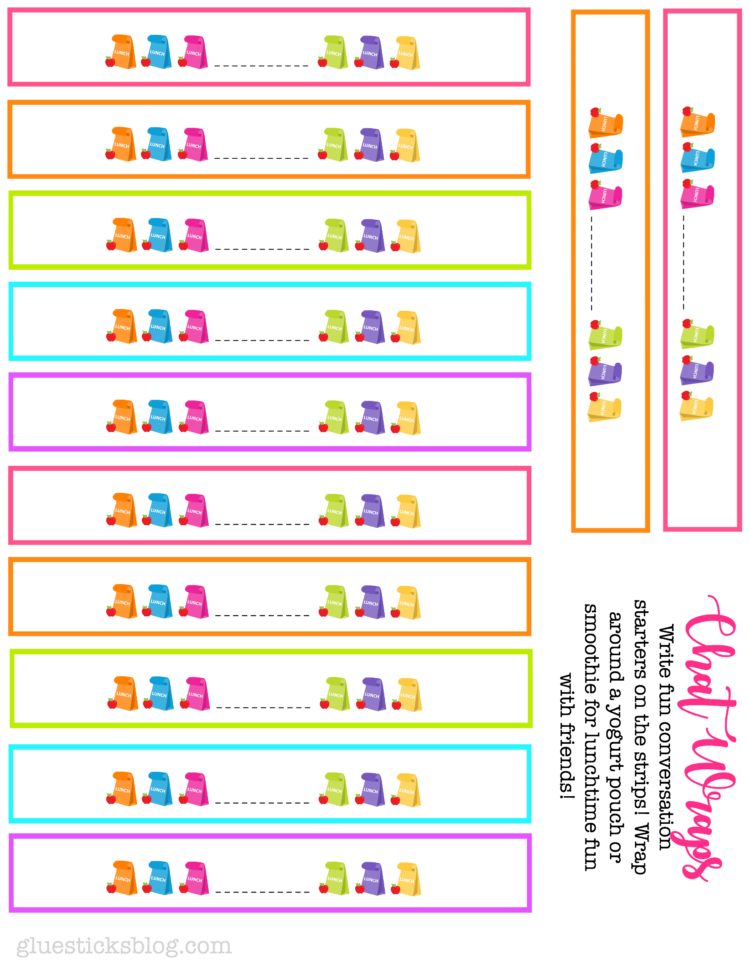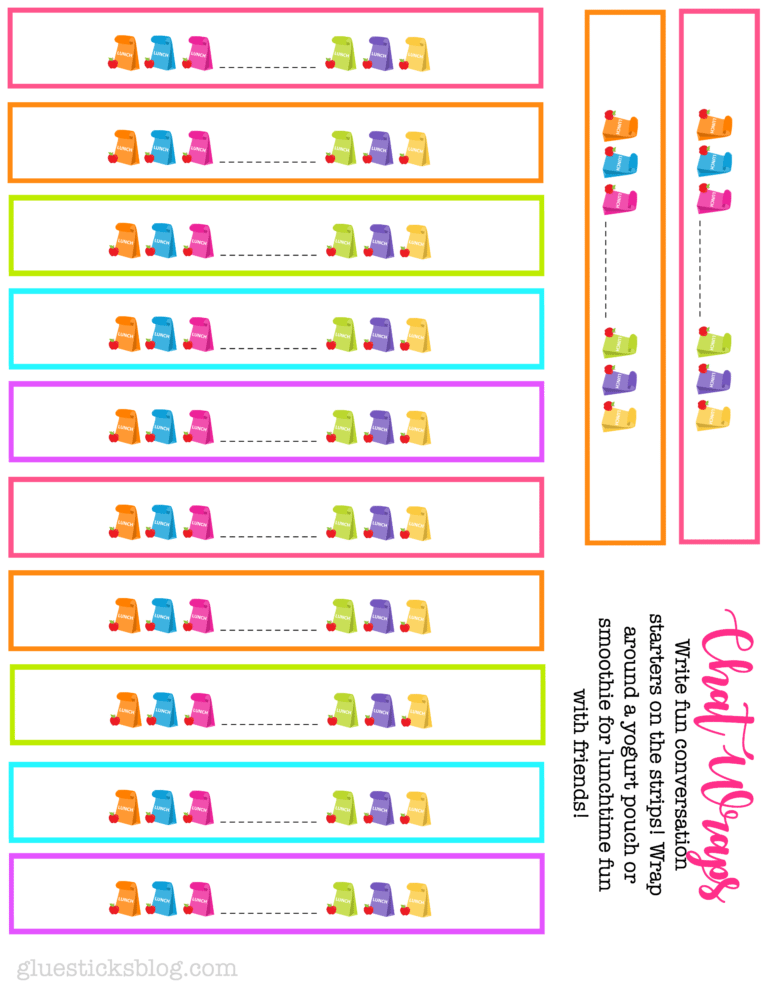 Download BLANK Printable Lunch Box Notes/Chat Wraps