Â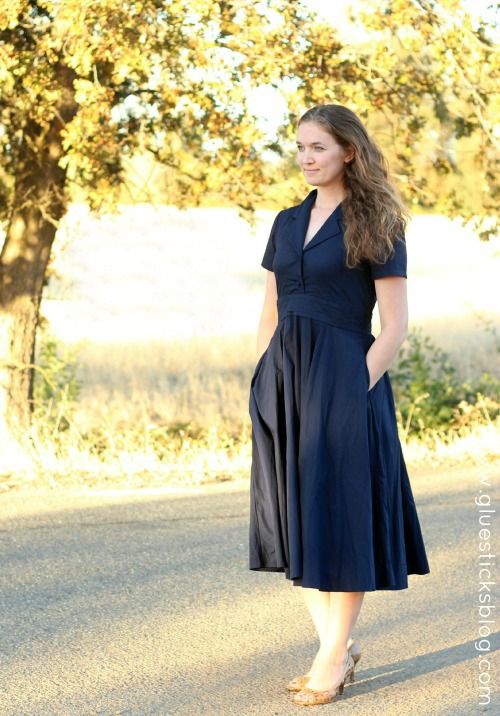 There are only a few things that will get me out from behind my camera, and a new dress is one of them. I absolutely love my retro poplin shirtdress. It is simple, feminine, and quite possibly the most comfortable dress I've ever owned. This is because I had it made to my exact measurements.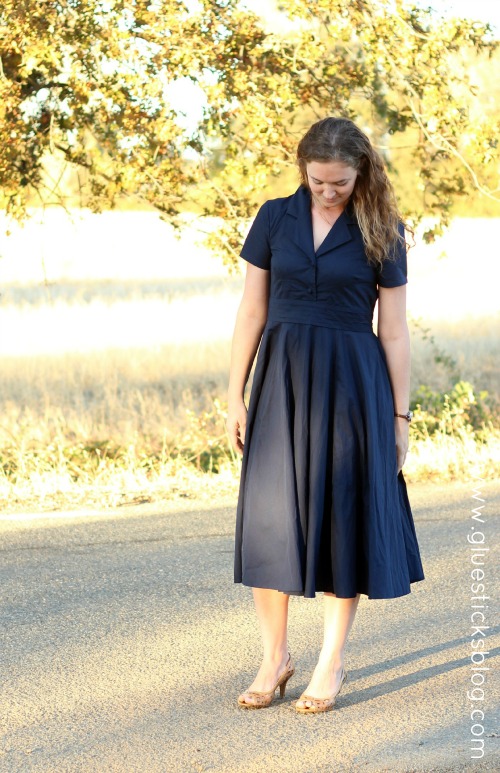 I also added a longer length, short sleeves instead of cap sleeves, and pockets.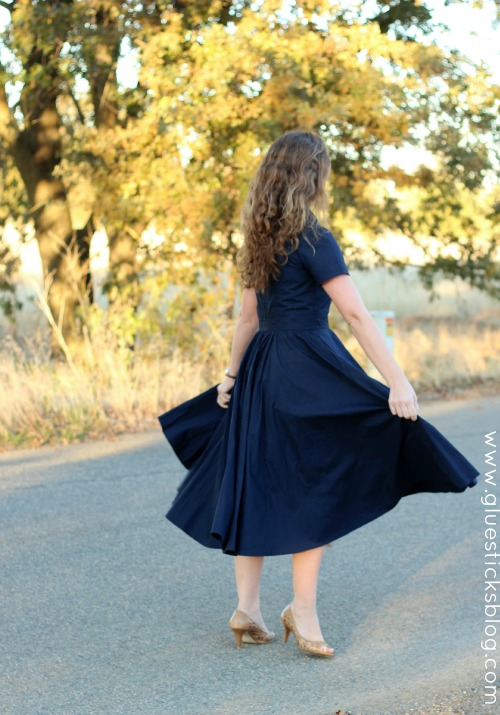 The skirt is super full and flowy. It is just so fun to wear!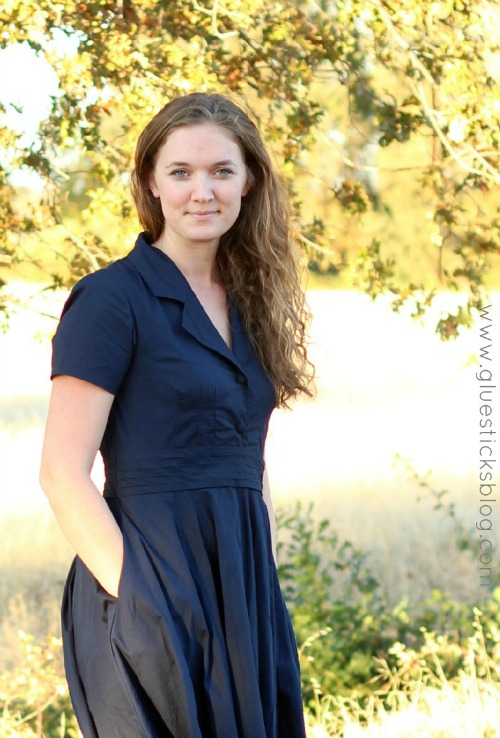 So there you go. This is me, and now I will go back behind the camera and bombard you with crafty photos and photos of my kids until I have another darling dress to share 😉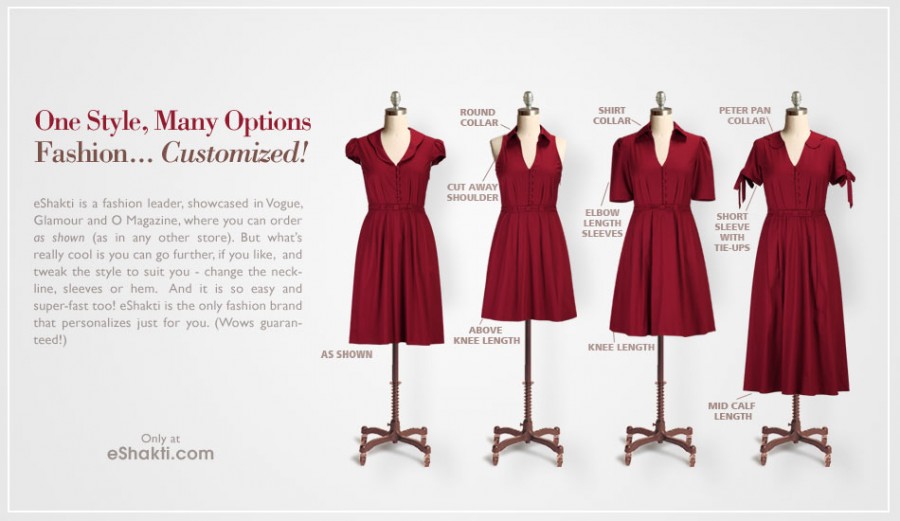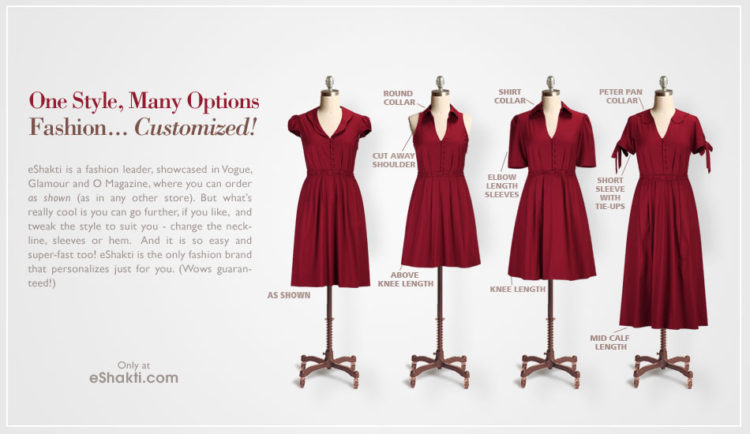 My dress is from eShakti and every item on their site is customizable. You can purchase each dress, shirt, or skirt "as shown" or tweak it to fit your style.
was knee-length and had cap sleeves "as shown". It was darling! I added some length since I am tall and added short sleeves, but I think I would have loved the cap sleeves too.
As a new customer you automatically get $25 off of any item just by signing up for the newsletter.  Today I am giving two readers a $25 gift card that you can use ON TOP of any other discount code. Combine it with the original $25 off and that's $50 off any item! My dress was $59.95. That's a $9.95 dress, completely customized since you also get free customization with your first order ($7.95 normally)!
So even if you don't win one of the gift cards, you are still well on your way to an amazingly comfortable dress for a steal. With hundreds of styles to choose from, and so many new arrivals, I may never order a dress from another company again. Most dresses in my closet are knit because it's an over-all easy fit dress. Forgiving and stretchy if it doesn't fit just right. I'm loving this tailored look and feel of a truly customized dress though.
To be entered to win one of 2 $25 gift cards, visit eShakti and comment here telling me what item you would use your gift card for.
Open to residents of US and Canada only.Giveaway ends Monday, November 10th.Keep up with the latest deals and trends by following eShakti on Facebook and Pinterest.
Congrats to the winners: Raomeenas and Michele.