Looking for easy Christmas crafts for kids? How about this darling button wreath wall hanging? Easy to make and so festive to hang up during the holidays!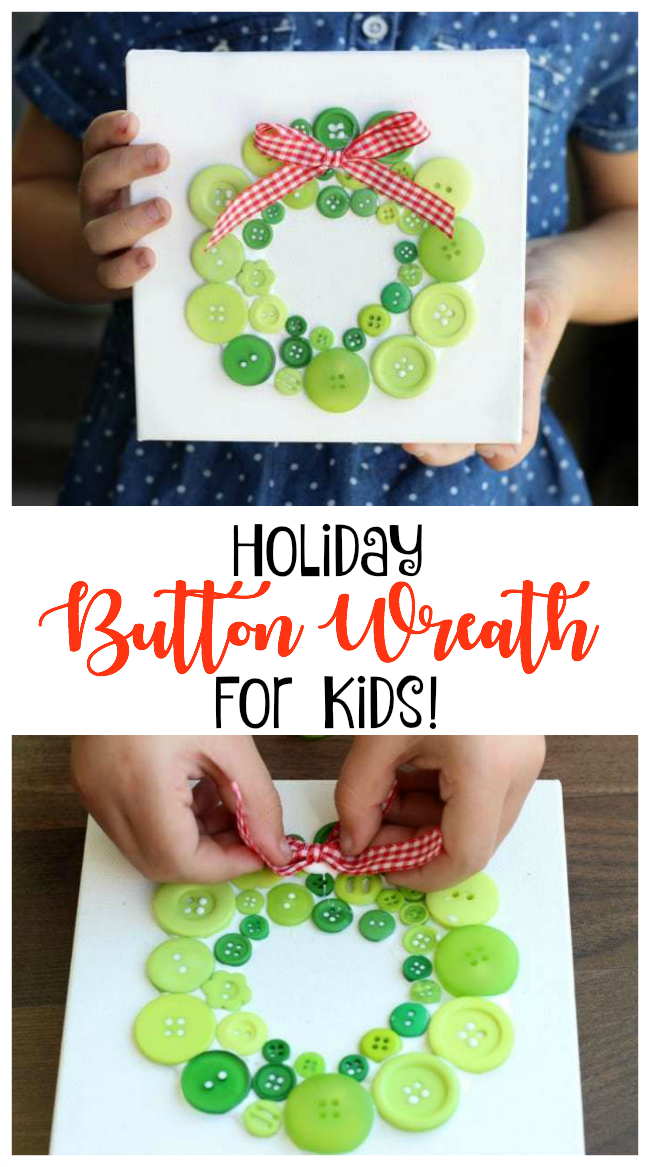 Ruby love making this little button wreath to hang this year. It was such a quick and easy little project. I found a jar of green buttons in the craft section and let her loose!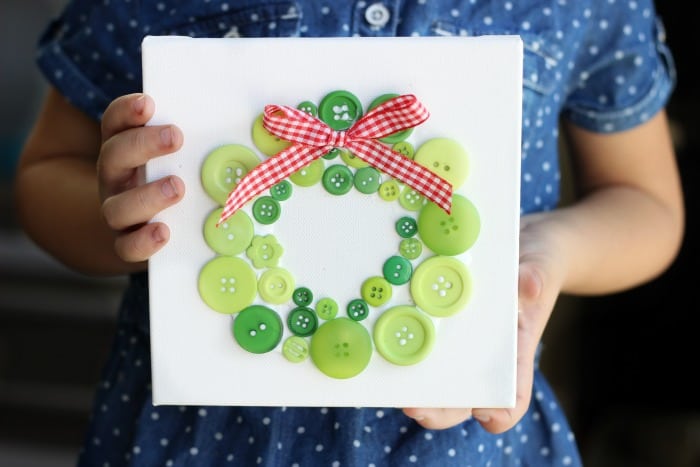 You can find our full tutorial on the Little Passports website this week!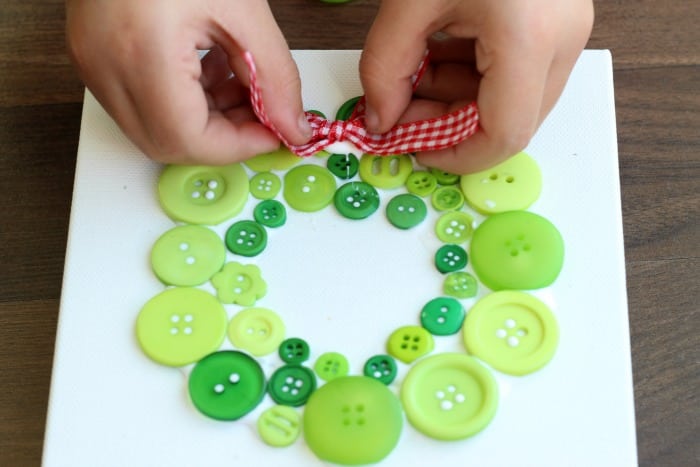 Here are 5 more easy Christmas crafts for kids to make during the holidays!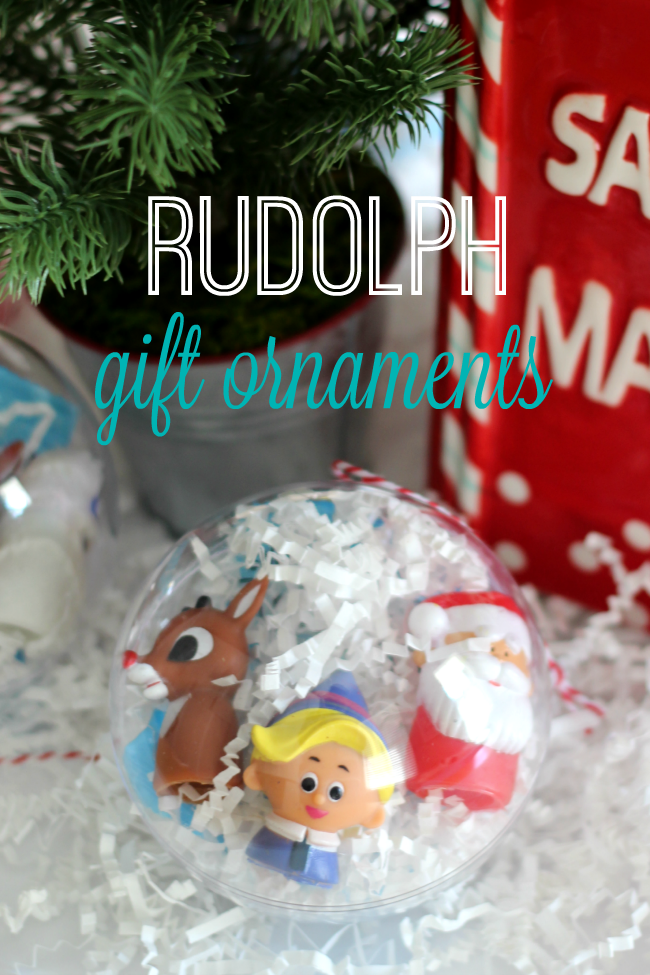 These DIY Rudolph ornaments are the perfect holiday party favor! Fill them with darling finger puppets, and seasonal candy and hang them on the tree. A great kids craft too!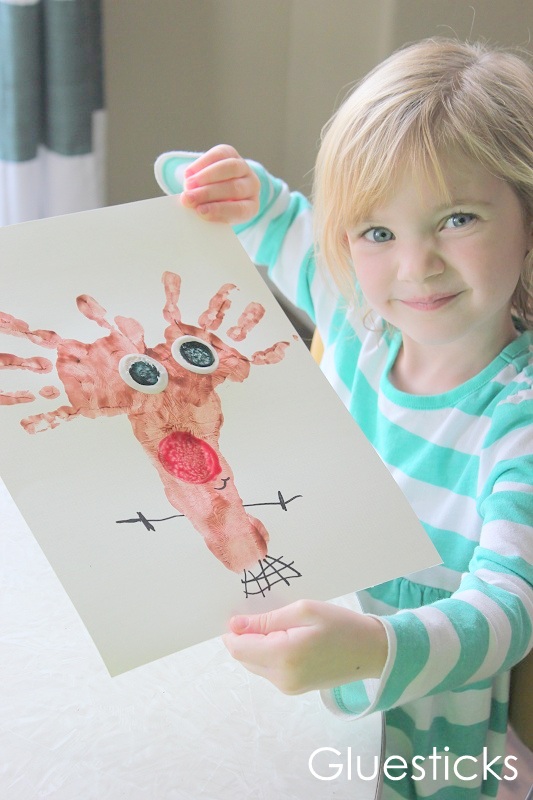 Kaylee is here today to share her hand/foot print reindeer that she made all by herself
I love when I have an idea and see in my mind how it will turn out, and then one of my kids takes it in a completely different direction. This goofy little reindeer happened that way, and he makes me laugh every time I see him. He is just perfect!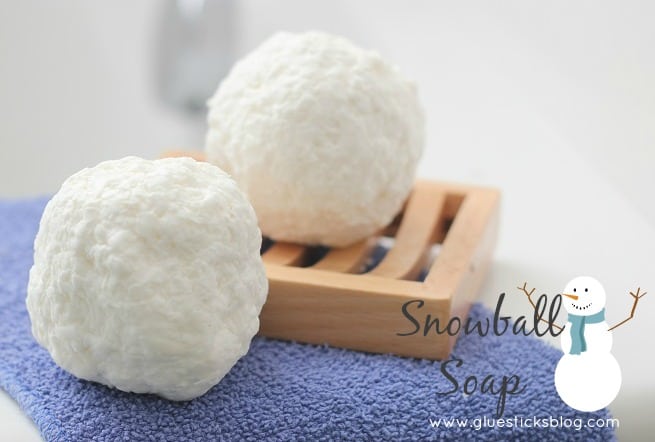 Snowball soap is fun to make and fun to give away! The boys and I made it 5 years ago, after seeing it in a Family Fun magazine, but this was the girls' first time ever trying it. This is a fun project for kids to make as gifts. Hide a small toy inside for a snowball soap surprise!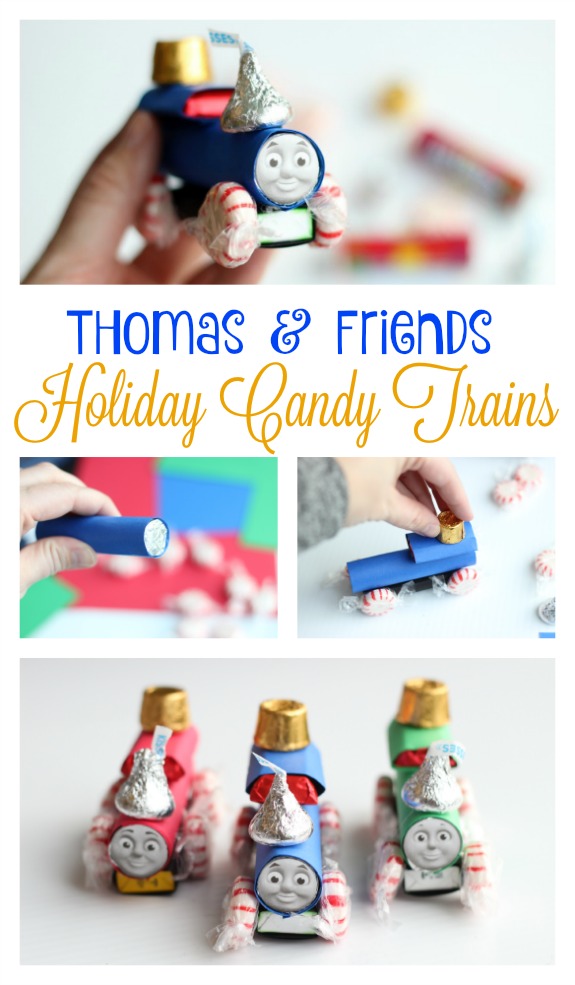 Thomas and Friends Holiday Candy Trains
Who else remembers making candy trains when they were a child? I do! Here's a fun twist using everyone's favorite train, Thomas!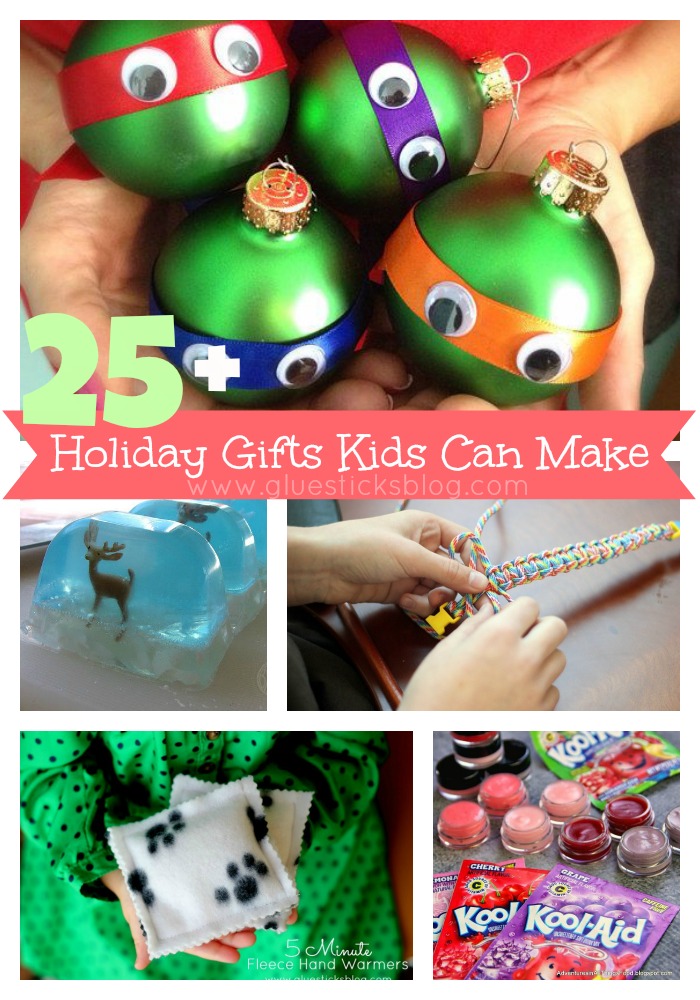 Homemade Gift Ideas that Kids Can Make
25 inexpensive gift ideas for kids to make on their own, or with a bit of help. A couple of years ago we challenged the kids to make their own Christmas gifts. We didn't care if it was a coloring page, drawing, or a little craft that they came up with. The results were so fun! They were so excited Christmas morning to give their gifts to each other and didn't even care that Santa had brought them presents.